The first question in Ron Rivera's typical Monday press conference is some variation on what the Panthers' head coach may have seen from the tape after further examination – that was the case after the Panthers Week 1 30-27 loss to the Los Angeles Rams, but his answer remained the same as it did yesterday after the game.
"Nothing really," said Rivera. "Just as I said, we missed some opportunities, some things that we've got to shore up. We had chances and that's probably the biggest disappointment was we had chances and we just didn't execute at times when we had to."
That was the story of their Week 1 loss – a missed pass on a key third down, a couple of failed stops on third-and-short and even a missed field goal cost the Panthers a winnable game. But there's no time to hang their heads about a loss – especially on a short week when players have to walk by multiple television trucks emblazoned with the Thursday Night Football logo at Bank of America Stadium, a constant reminder right outside the locker room that the Tampa Bay Buccaneers are coming to town in just a few short days.
Which might be a blessing in disguise – rather than dwell on a loss, they're on to Tampa Bay.
"[Week 1 was] a learning experience and honestly, we don't have time to really think about it that long," said Gerald McCoy in the locker room after the game. "We've got Thursday night coming up so we'll get it fixed and be ready to go."
"You can't change it, we had a good shot at it, we didn't win, but we've got another game coming up. My first game with a new team, I'm going to go enjoy my family and then get back to work."
"That's all you can do – it's week one of 16 games."
The game on Thursday will be especially intense for McCoy, who spent nine seasons with the Bucs after being drafted third overall in 2010 – he left Tampa as one of the best in a history of transcendent defensive linemen playing on the west coast of Florida as he was selected for the Pro Bowl for six straight seasons from 2012-17 and racked up 54.5 sacks, including at least six in the past six years.
"I know that guys that play their former team do tend to be amped up a little bit more, a little bit more hyped," said Ron Rivera. "It's one of those things where hopefully we can contain it and he can cut it loose and have a big day Thursday."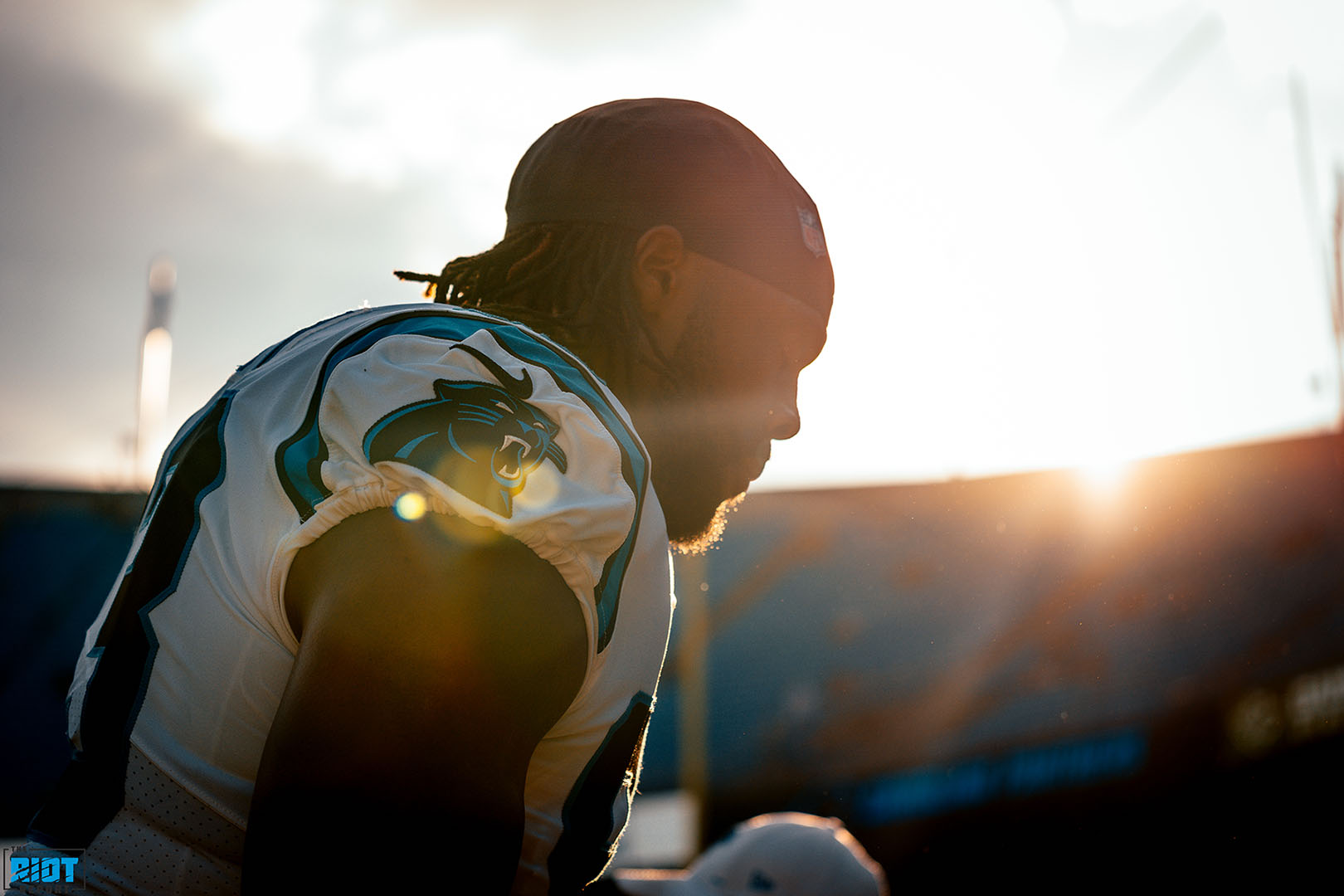 The short week puts a strain on the coaching staff, who usually employ a limited gameplan when the short week comes in the middle of the season – but Rivera says that having it in the beginning of the season actually makes things easier. They had time to prepare – at least in part – for the Bucs, so all that they had to do to create their gameplan and cut their tape to show the players was drop in yesterday's tape, plays and information.
"We tried to make we were prepped and ready for as far as a coaching staff; we had some stuff already preliminarily put together," said Rivera. "We were able to finish up our normal, typical Wednesday presentation – so when we see the guys today, we'll be able to be pretty normal with that presentation and then tomorrow will be a combination of Thursday and Friday practices."
But the short week is especially hard for the players, who normally have six days to allow their bodies to recover from what is essentially 50-70 car crashes over a three-hour period – but again, when it comes after only one game instead of two months into the season when the wear and tear and the nicks and bruises start to pile up, that's an advantage – at least for some players.
Others, like center Matt Paradis, don't care when it comes.
"Meh," said the five-year veteran Paradis. "Everyone has a Thursday game, I've played in who knows how many it is at this point – it is what it is."
"You just strap 'em up and get ready to go."