It is almost mid-July, and the Carolina Panthers will return to Spartanburg in a little more than two weeks for training camp, which means it is time for fans to get ready for football, and not just real football –  fantasy football drafts are coming soon, and the veterans at this game have many secrets and methods to their madness to draft a successful team while others select big name superstars hoping they strike gold. Lastly, there are the lucky people; they really do not know much about fantasy football, but somehow manage to get all the right players and win weekly. Personally, I'm the guy that selects all big-name athletes and hopes for the best – but if you don't want to be like me, let me help you and scout out some great talent on your hometown team.
Luckily for Carolina Panther fans, whether you're an expert or a newbie, this team is loaded with explosive options on offense. With a healthy Cam Newton at the helm, the possibilities of what this Carolina team can do for your fantasy team is limitless.
Cam Newton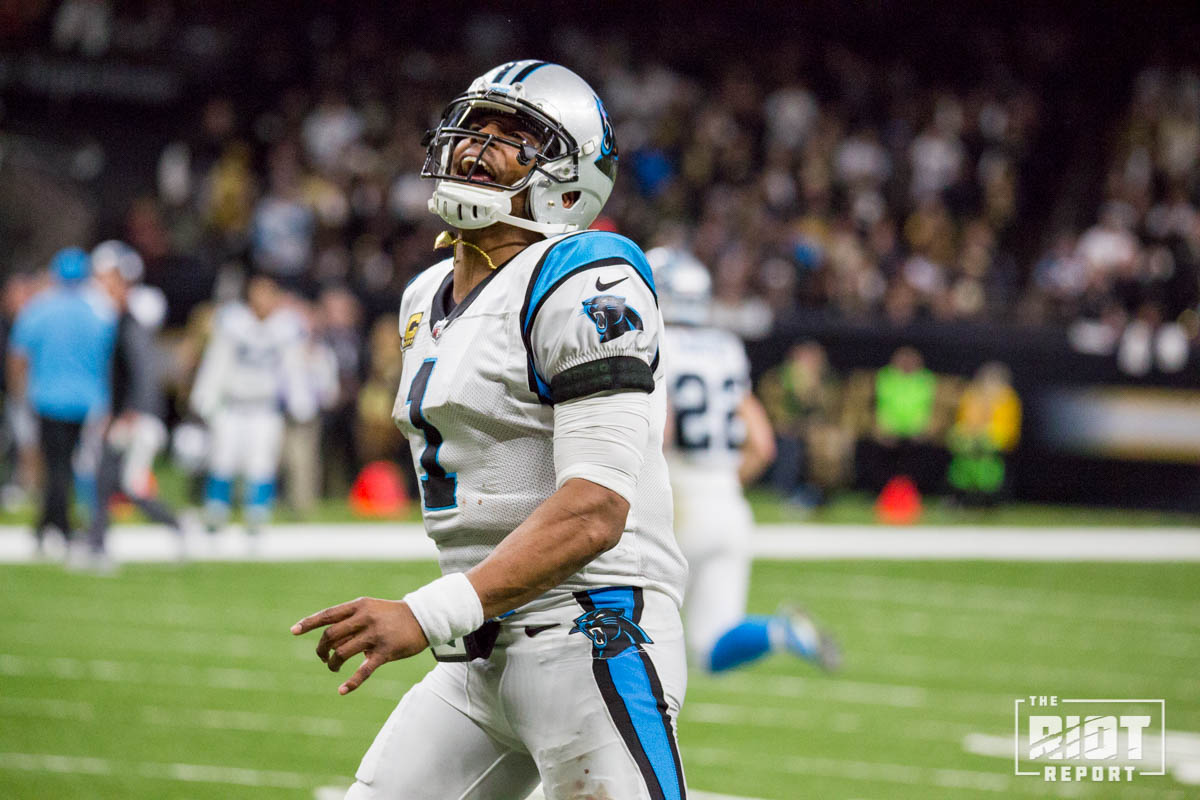 Around this time last year, Newton was returning to the practice field after having surgery earlier in 2017; he participated in training camp sparingly and only played one drive during the entire preseason. Nevertheless, he was ready for the first regular season game against the San Francisco 49ers and was victorious despite completing only 14 of his 25 pass attempts for 171 yards – but that's not going to get the job done if he's your starting quarterback.
Newton finished the season completing 291 of his 492 passing attempts for 3,302 yards with a total of 22 touchdowns and 16 interceptions. This season, Newton is expected to return healthy and is surrounded with many more options at his disposal which means you cannot go wrong having him as your quarterback. With everything coming together and the most weapons he's had maybe in his entire career, I am projecting Newton to have a 2015-type season. As long as his offensive line can provide him the protection, he should be unstoppable – he may not have 45 total touchdowns and win the MVP, but he is a top-five quarterback and should be drafted like one.
Wide Receivers / Tight Ends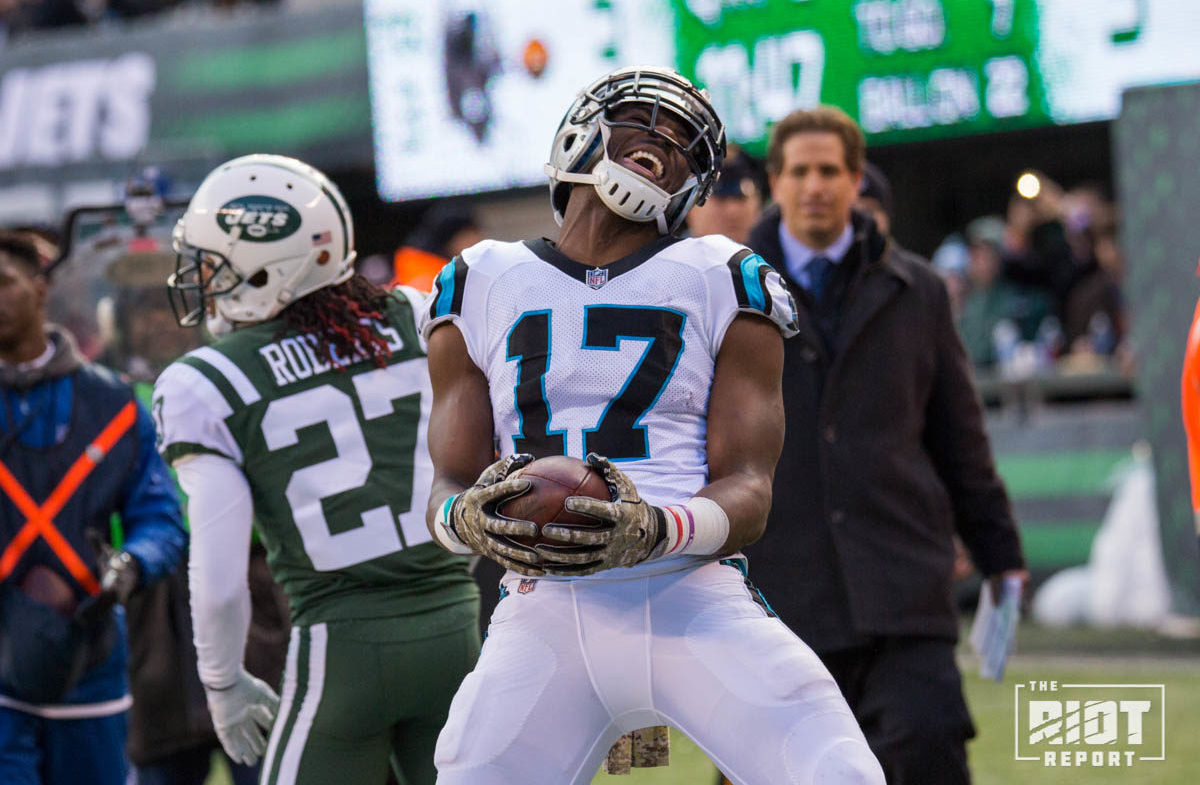 With a healthy Newton ready to take over the NFC South, he has a plethora of weapons waiting to be utilized, starting with fourth-year wideout Devin Funchess. Funchess had his best year yet last season with 63 receptions for 840 yards. Additionally, he had eight touchdowns last season after only four in 2016 – five of last year's scores came after Kelvin Benjamin was traded and Funchess became the #1 target. Every season, Funchess' stats continued to improve, and the same is expected as he heads into this coming season. Funchess is moreso a second-tier receiver than someone to anchor your squad; however, I would draft him around the late fourth round – there's a lot of upside for this 24 year old.
Newton will have a shiny new tool to throw to for the second season in a row; this year, it's D.J. Moore, the rookie out of Maryland. Moore leaves the Terps with an impressive resume: 146 receptions totaling 2,027 yards and 18 touchdowns with less-than-stellar quarterback play. Moore is an elite receiver hailing from the Big Ten and is worth having on your fantasy team. But, I would caution to draft him in the later rounds – it is still uncertain how he will gel with this offense and how many balls there will be to go around. Do not be surprised if he has a slower start to the season than last year's second-round pick Curtis Samuel, who started to show some great harmony with Newton before being injured last season.
Late in the season, Cam Newton said to the media "wait until I get my dawg back," and once he did, it didn't take long for Olsen and Newton to get back up to their old tricks as the tight end blew up for 116 yards and a score in his third game back – Olsen has fully recovered from his injuries from last season that left him sidelined for roughly nine weeks; the 33-year-old tight-end is still a major piece to the Panthers' offense. There isn't a lot of competition at the tight end spot with Ed Dickson heading to Seattle – I'm not expecting too much from the Panthers' other rookie, Ian Thomas, but that could change once training camp starts – something to keep an eye on.
There are some sleepers on this team as well. Torrey Smith, former Philadelphia Eagle, had 36 receptions for 430 yards last season, and while the Super Bowl champion did not have his best season in 2017, he still managed to be a threat to opponents. Don't be surprised if there are a lot of pass catchers on this team who all have decent, but not great, seasons – which is the opposite of what you want on your fantasy squad.
Running Backs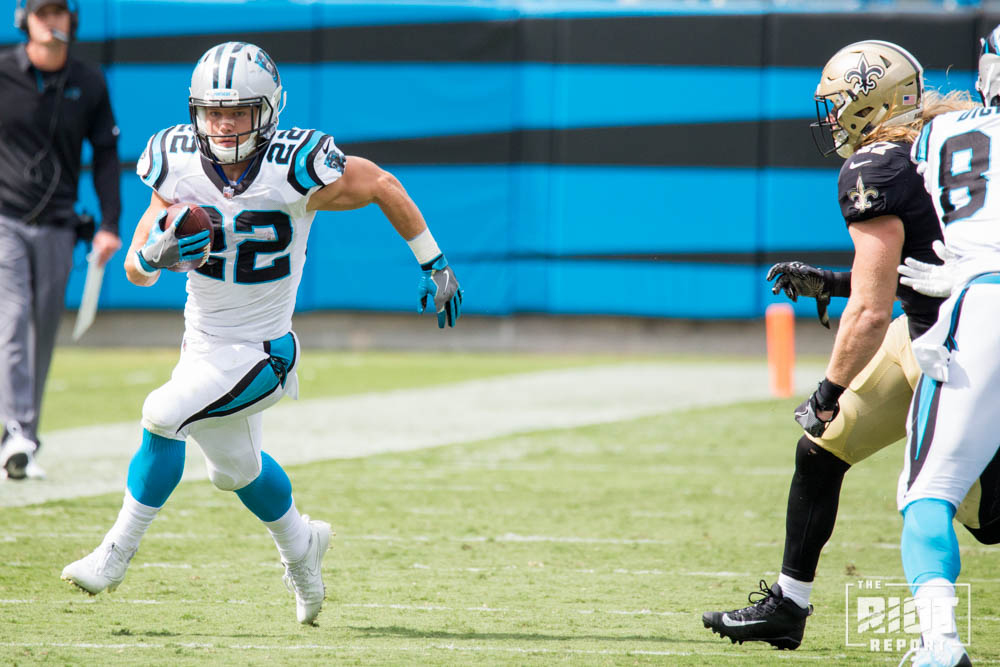 A powerhouse offense has an unlimited number of tools to be used and that is the case for the Panthers. Christian McCaffery is the star of the backfield this season and found his way midway through 2017 last year after struggling to find his role the first few games. He had 117 carries for 435 yards and two touchdowns his rookie season. Additionally, he was one of Newton's favorite targets, as he had 80 receptions totaling 651 yards, that total might actually go up this year – which is ideal for a PPR league, especially for a guy who many have ranked outside of their top tens. Now that he and Newton have a year under their belts and the offensive coaches have a better idea how to use the pair, this might fare well for your fantasy team if you should choose McCaffrey.
Additionally, the Panthers have another playmaker in C.J. Anderson, formerly of the Denver Broncos. He totaled 245 carries for 1,007 yards with three touchdowns last season in the Mile High City. Anderson and McCaffery help complete the Panthers' offense which has so many moving parts to it. Jonathan Stewart will be missed, however, Anderson can fill his shoes; with an offense that will have a lot of flexibility, I believe Anderson can replace the void of Stewart, who still received almost 200 carries and a chunk of the goalline work. If that role goes to Anderson, look for him to have some real flex appeal with the ability to be a spot-starter during the bye weeks – especially if he starts getting involved in the passing game, which he is infinitely more capable of than Stewart was last year.
If you are participating in fantasy football this year, there are plenty of great quality players to choose from throughout the league – however, the Panthers have high-level talent that you can choose from right here locally. And isn't it more fun to cheer for your favorite players on your favorite team?