The Panthers young secondary definitely needed help after allowing 51 passes of 20+ yards, including 12 that went for more than 40, in 2018 – after firing assistant secondary coach Jeff Imamura after a Week 13 loss to the Tampa Bay Buccaneers, the Panthers will turn to an experienced assistant to help mold their under-25 cornerbacks like James Bradberry, Corn Elder and Donte Jackson as the team announced Tuesday that they've hired former head coach and defensive coordinator Perry Fewell to head up their secondary group.
Fewell, who spent the past two years as Jaguars' secondary coach as he guided Jacksonville to the best pass defense in the league during the 2017 season, has spent 21 years as an NFL coach, including 12 as a defensive backs coach, so he brings experience and veteran leadership to a coaching staff that sorely needs it on the defensive side of the ball; Sam Mills III is in his 14th season with Carolina but first as a defensive line coach, linebackers coach Steve Russ' first season in the NFL was 2018 and defensive coordinator Eric Washington had a rocky start in his first year as coordinator, with Ron Rivera taking over defensive playcalling after the staff shake-up late in the season.
Richard Rodgers, who will continue to work with the safeties, has been with the team since 2012.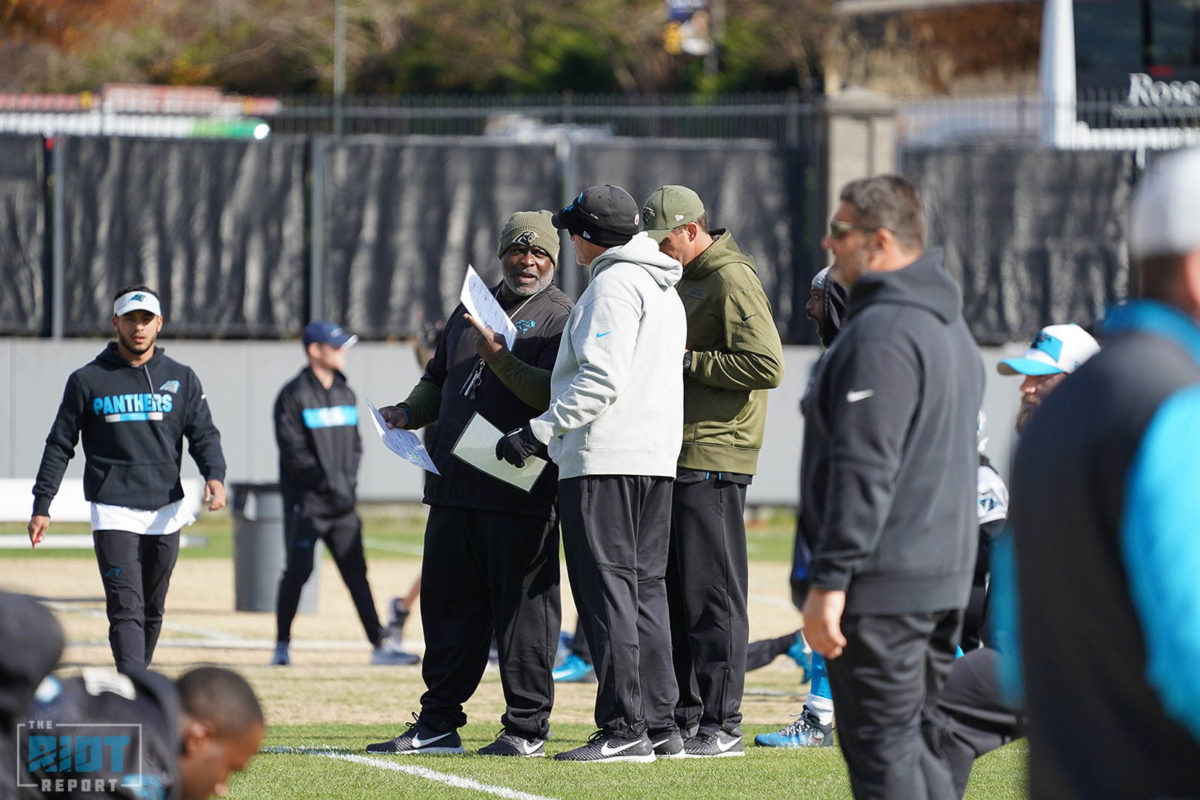 "It'll be very valuable to have Perry here for me and for Eric [Washington] with his continued development," Rivera told the team website. "With his background with coverages and technique I think he'll be really good for us, especially for our young defensive backs."
Fewell is a member of the Belmont Sports and Gaston County Halls of Fame as the 56-year old lettered on the football and track teams at South Point High School, less than an hour away from Bank of America Stadium and attended Lenoir-Rhyne University in Hickory, NC.
The Panthers cornerbacks group played well in spurts last season, but gave up big plays in clutch situations; during their seven-game losing streak, the Panthers allowed first down conversions of ten yards or longer on third or fourth down nine times, including three touchdowns – they allowed a completion percentage of 66.73% to opponents, seventh-worst in the NFL and after the defense picked off 11 passes during their first eight games of the season, they only managed two during the second half of the year.
Fewell coached alongside Rivera while both were in Chicago; Rivera was in charge of the defense and Fewell was defensive backs coach in 2005 – that season, the Bears had the second-best defense in the NFL and went 11-5 before falling in the playoffs – to the Panthers.