Each year of his career, linebacker Shaq Thompson has played exactly 14 games. After Sunday's matchup, which interim head coach Perry Fewell has already ruled him out for, Thompson will again have played 14 games, although he's had the best statistical season of his career and has a four-year, $54m extension to show for it.
While the injury was originally labeled as an ankle injury last week, that was apparently a clerical error and Thompson's foot is the issue. Fewell was unable to provide details on the injury and whether or not Thompson would need surgery after the season, but a foot injury will spark concern after Cam Newton's mid-foot sprain evolved into a Lisfranc injury that eventually required surgery.
Especially when the player in question is less than a month removed from signing a huge extension.
"That's medical, he won't be available this week," said Fewell. "They're still trying to treat it and find out what's happening."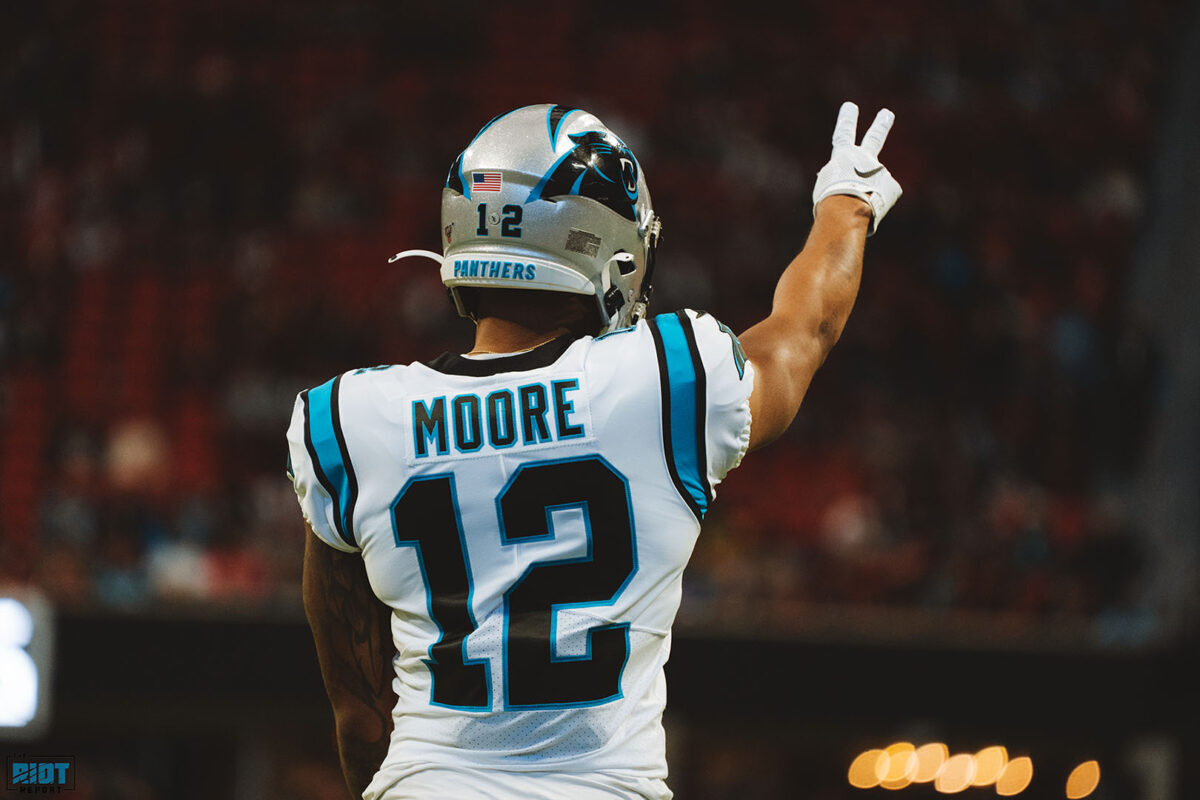 DJ Moore remains in the concussion protocol and is likely to finish his sophomore campaign with 1,175 yards and is the youngest player in franchise history to eclipse 1,000 receiving yards.
While Vernon Butler awaits sanction from the league after being ejected from last week's game, which could vary from a fine to a suspension, the Panthers will wait to hear what the league decides to do before moving forward – the team expects the league to do, at the very least, something.
"We're still discussing that," said Fewell. "The league's going to have a course of action and we're just waiting to hear something from the league."
While he's not on the injury report, after being benched last week, Fewell expects Donte Jackson to play at least some defensive snaps on Sunday after only playing on special teams in Week 16 – while he says Jackson will get at least some run on defense, Ross Cockrell will get the start for the second consecutive week.
Read the full injury report below:
| Player | Injury | Wednesday Practice Participation | Thursday Practice Participation | Notes |
| --- | --- | --- | --- | --- |
| Andre Smith | Ankle | None | Full | |
| Marquis Haynes | Knee | None | None | |
| Gerald McCoy | Knee | None | Full | |
| DJ Moore | Concussion | None | None | |
| Shaq Thompson | Foot | None | None | |
| Ian Thomas | Ankle | Limited | Full | |
| Tre Boston | Shoulder | Limited | Limited | |
| Brian Burns | Shoulder | Limited | Full | |
| Greg Olsen | Knee | Limited | Limited | |
| Kyle Love | Ankle | Limited | Full | |
| Woodrow Hamilton | Illness | Full | Full | |