The Panthers will place cornerback Rasul Douglas on the COVID/reserve list Friday morning and he will miss Sunday's game at New Orleans, the team announced early Friday afternoon.
Facilities remain open and practice remains on schedule with the teams scheduled to kick off Sunday afternoon at 1p in New Orleans.
The list does not necessarily mean that a positive test has occurred for Douglas – it is for players who have tested positive for COVID-19 or have been in close contact with someone who has tested positive. Being in close contact with someone includes being within six feet of them for more than 10 minutes and having direct physical contact with an infected individual during practice.
Teams may not disclose why a player has been placed on the list.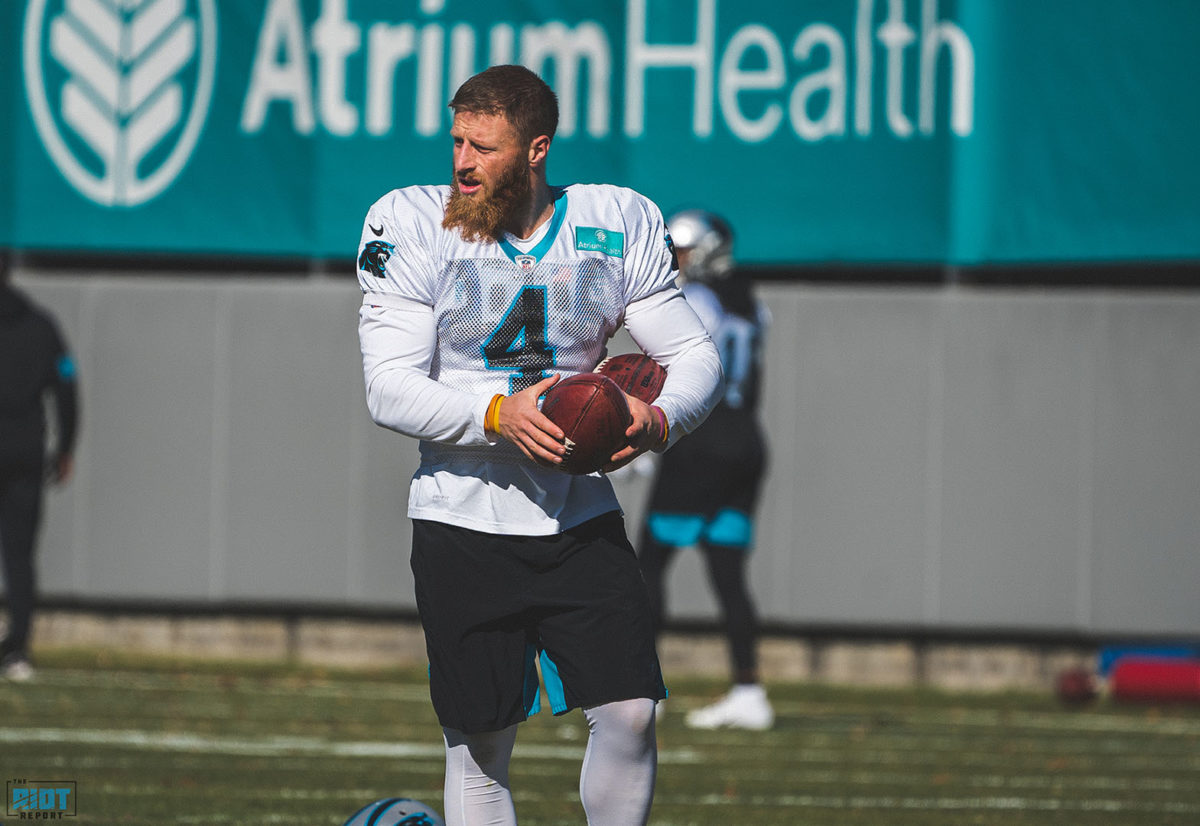 Douglas is the fourth player to be placed on the COVID/reserve list – last week, the Panthers placed backup offensive lineman Tyler Larsen on the list; after an "unconfirmed positive test" forced the team to work virtually on Monday and Tuesday out of an abundance of caution, guard Michael Schofield was placed on the list and Wednesday, kicker Joey Slye and lineman Trent Scott were given the COVID/reserve designation, which was backdated to Monday.
Both Slye and Scott were taken off the list Friday morning and plan to return to practice – both are eligible to play on Sunday. Douglas did not practice Thursday.
"I think the protocols and the contact tracing provide us a scientific way of looking at anybody that could potentially be affected by coronavirus and provides some context as to how we can best make sure that we block the chain and cut the chain," head coach Matt Rhule said this week. 'Keep any cases that happen isolated to those people."
With Douglas out, Phil Snow and the Panthers defense will turn to Donte Jackson, who has been battling a turf toe injury, rookie Troy Pride, who has played over 40% of the defensive snaps in four of the Panthers' six games and a returning Eli Apple, who was a full participant in practice everyday this week for the first time all season.
Apple, who was signed this offseason, spent the first three games of the season on IR with a leg injury and injured his hamstring in Week 4 after only six special teams snaps. The Panthers also have Corn Elder, seventh-round pick Stan Thomas-Oliver and UDFA Sam Franklin as options for outside cornerback against Drew Brees and the Saints on Sunday.
Douglas has started the past five games for Carolina.
(Top Photo Via Brandon Todd/Carolina Panthers)