With the bulk of free agent signings in the books and the Panthers having an almost complete 90-man roster — they're at 88 after signing 17 UDFAs — it's becoming more and more clear what the Panthers might look like when they take the field this fall. What exactly it will mean to take the field – whether there will be fans in the stands, whether the season will begin on schedule or if teams will have any sort of preseason or training camp to speak of – remains to be seen, but if there are fields to be taken, this will be the group in black and blue.
While Dave Gettleman was lambasted in 2016 for 'shopping hungry' by drafting three cornerbacks in that year's draft, the Panthers did the same thing in 2020 – only instead of being hungry for cornerbacks, the Panthers were starving for defensive contributors across the lineup. They made most of their signings on the offensive side of the ball during free agency and went into the draft with holes to fill in the secondary and defensive line and despite statements to the contrary, a defense-heavy draft was always going to take place, especially with Marty Hurney clearly trying to make the Panthers as competitive as possible in 2020.
"We basically did stick to the board and the groupings, and it just happens that it was all seven defense," said Hurney after the draft. "We knew coming in that we wanted to help boast our defense, we knew that. But we didn't come in planning that all seven picks were going to be defense. It just fell that way."
"I think we just went out here and said listen let's go take the best guys, let's try to fix – I don't want to say fix – but reinvigorate the offense with some guys [in free agency], because we lost some guys in free agency and lets go get an infusion of unique talent on defense [in the draft]," said Matt Rhule. "There's been so much turnover this year. But I think the great thing is you have this young cohort of defensive guys that are going to grow together and fill the system over the next couple of years."
There's still work to be done and even as the Panthers will still be tweaking the roster as the next few months roll on – "we don't play until September," is the preferred Hurney-ism – this group of players is the core of who is going to make up the 2020 Panthers roster.
So let's try to put together what the roster might look like when final cuts are made – along with a starting lineup, just for fun.
Quarterbacks (3)
Starter: Teddy Bridgewater
Backup: PJ Walker, Will Grier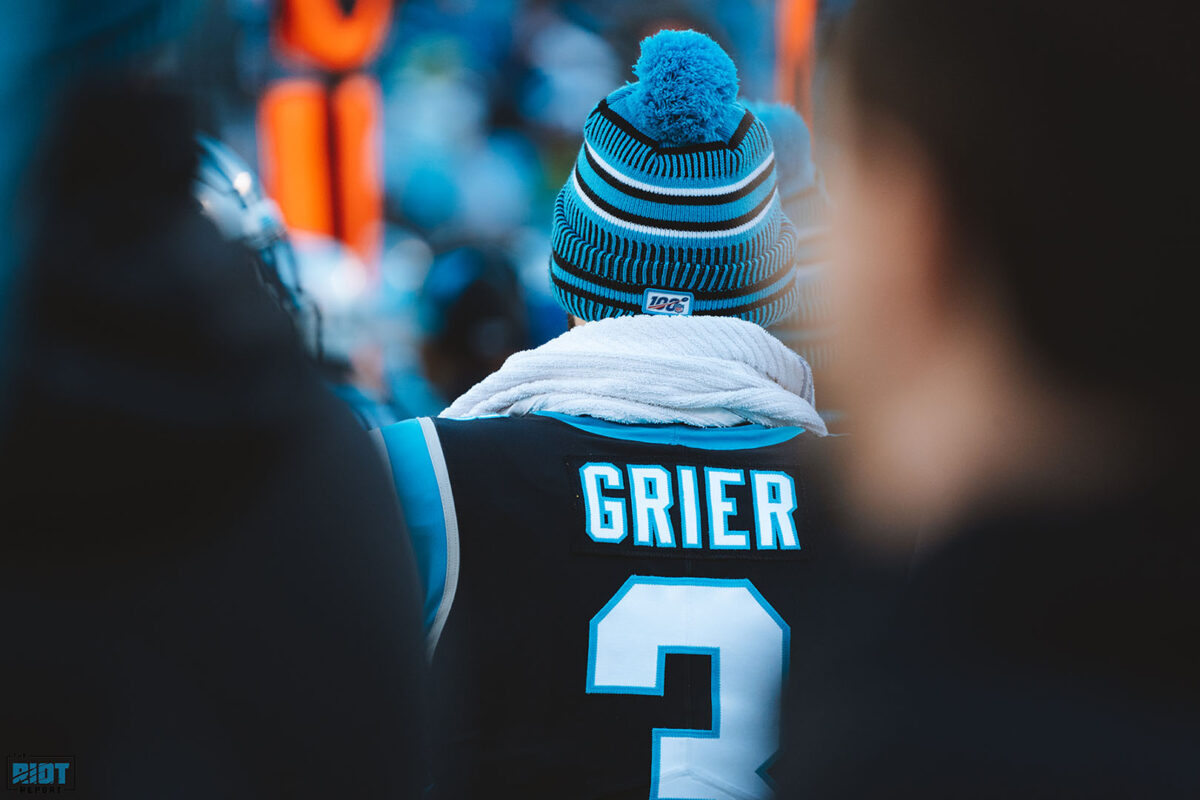 The Panthers signed Teddy to run the Joe Brady offense and that's exactly what he'll do – really, the only true question mark in this group is whether or not Will Grier will make the roster. Signing PJ Walker, who Matt Rhule is very familiar with from Temple, out of the XFL may have spelled the beginning of the end for the 100th pick in the 2019 Draft, although it seems like one season is probably too quick to give up on him, if only because Hurney may not want to admit his mistake after such a short time.
Running Backs (4)
Starter: Christian McCaffrey
Backups: Reggie Bonnafon, Jordan Scarlett, Rodney Smith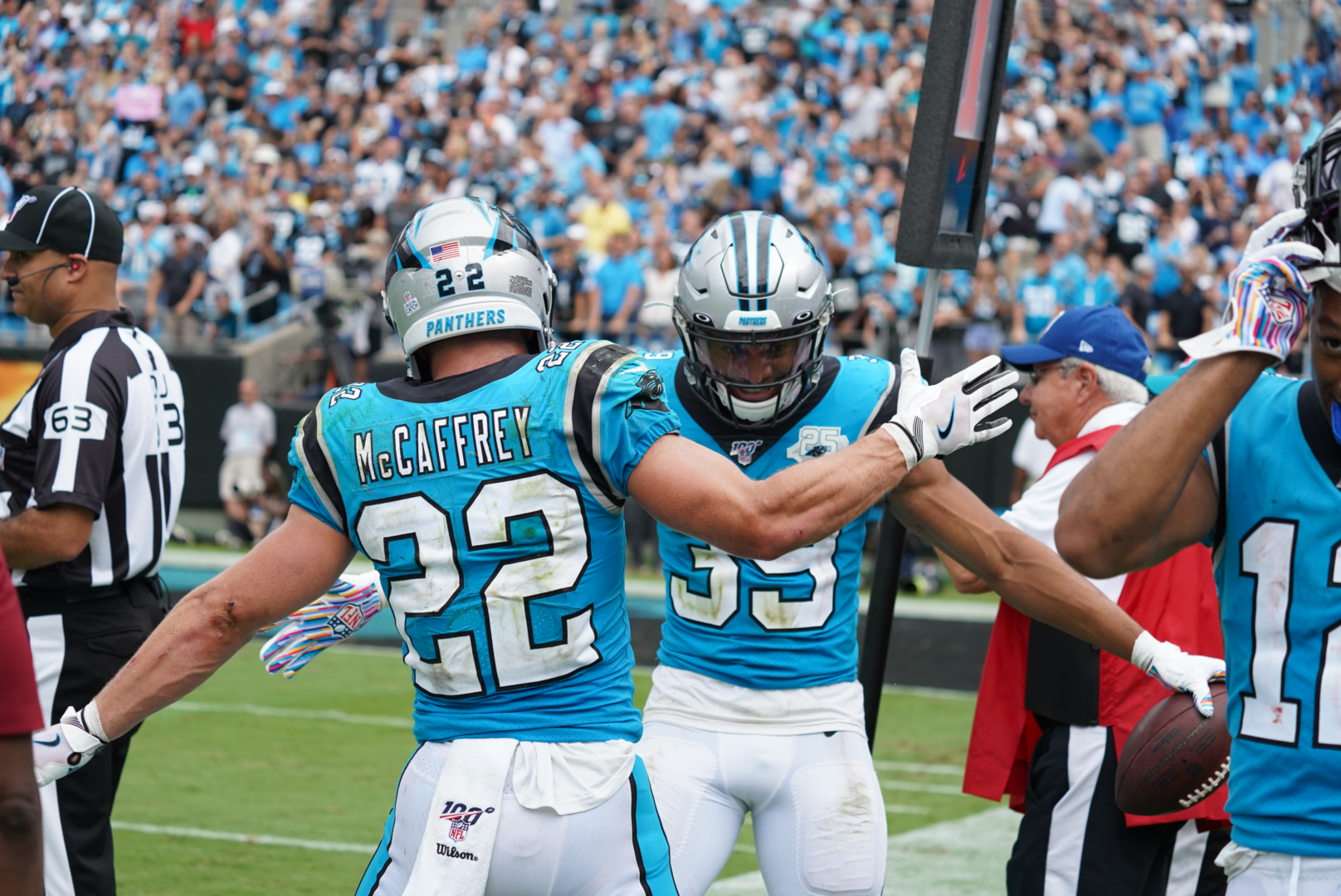 Expect Matt Rhule and Joe Brady to use more running backs in meaningful situations than the previous coaching regime did, and while they're obviously intrigued enough by Mike Davis' experience and skillset, the $3m cap hit seems as if it would be too much to warrant having him on the roster in a backup role. While Scarlett can act as the change-of-pace back, I'd expect their primary backup running backs to mimic McCaffrey's skillset as much as possible – obviously, as a UDFA, Rodney Smith is the biggest gamble to make the roster – I wouldn't be surprised if a player who's not on the roster currently gets the fourth running back slot.
Wide Receivers (6)
Starters: DJ Moore, Robby Anderson, Curtis Samuel
Backups: Seth Roberts, Omar Bayless, Pharoh Cooper (KR/PR)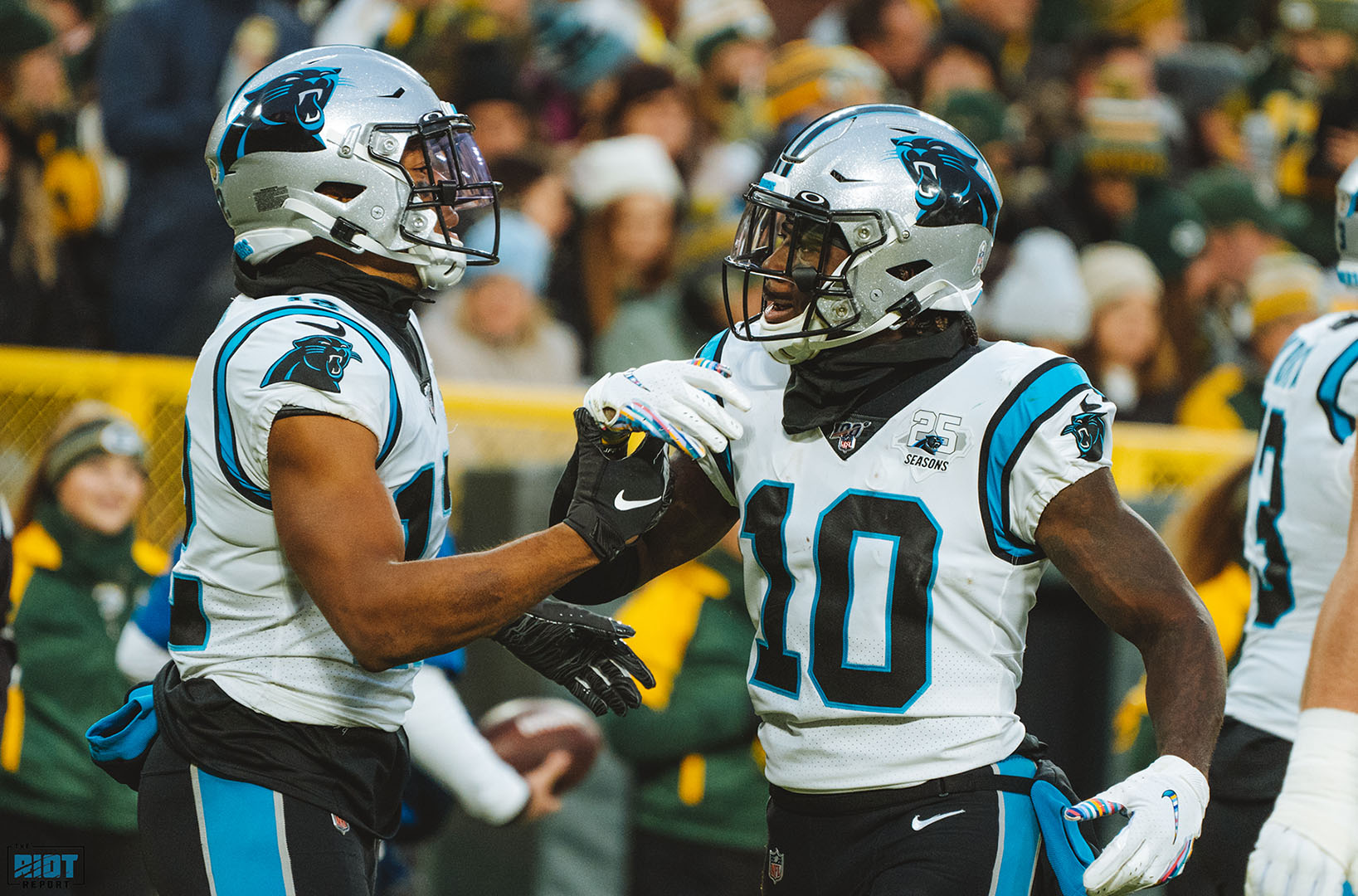 After a few months of will-they-or-won't-they, the Panthers will keep Curtis Samuel for the final year of his deal despite taking trade offers for him during the draft, so the top-three of the Panthers wideouts is set to terrify defensive coordinators in 2020 – I'd expect Brady to run a lot of 4WR sets, so he may switch out the fourth spot depending on what kind of skillset he needs for that particular play.
New QB Coach Jake Peetz recommended Seth Roberts to his head coach after spending time with him in Oakland and Pharoh Cooper might give the Panthers the game-breaking return specialist they've been missing since Damiere Byrd went to Arizona. Omar Bayless is an intriguing UDFA prospect from Arkansas State – scouts may have noticed him while he was carving up a Jeremy Chinn-led Southern Illinois defense for 141 yards, including an 89-yard touchdown. He'll give Keith Kirkwood a run for the final roster spot.
Tight Ends (3)
Starter: Ian Thomas
Backups: Seth DeValve, Chris Manhertz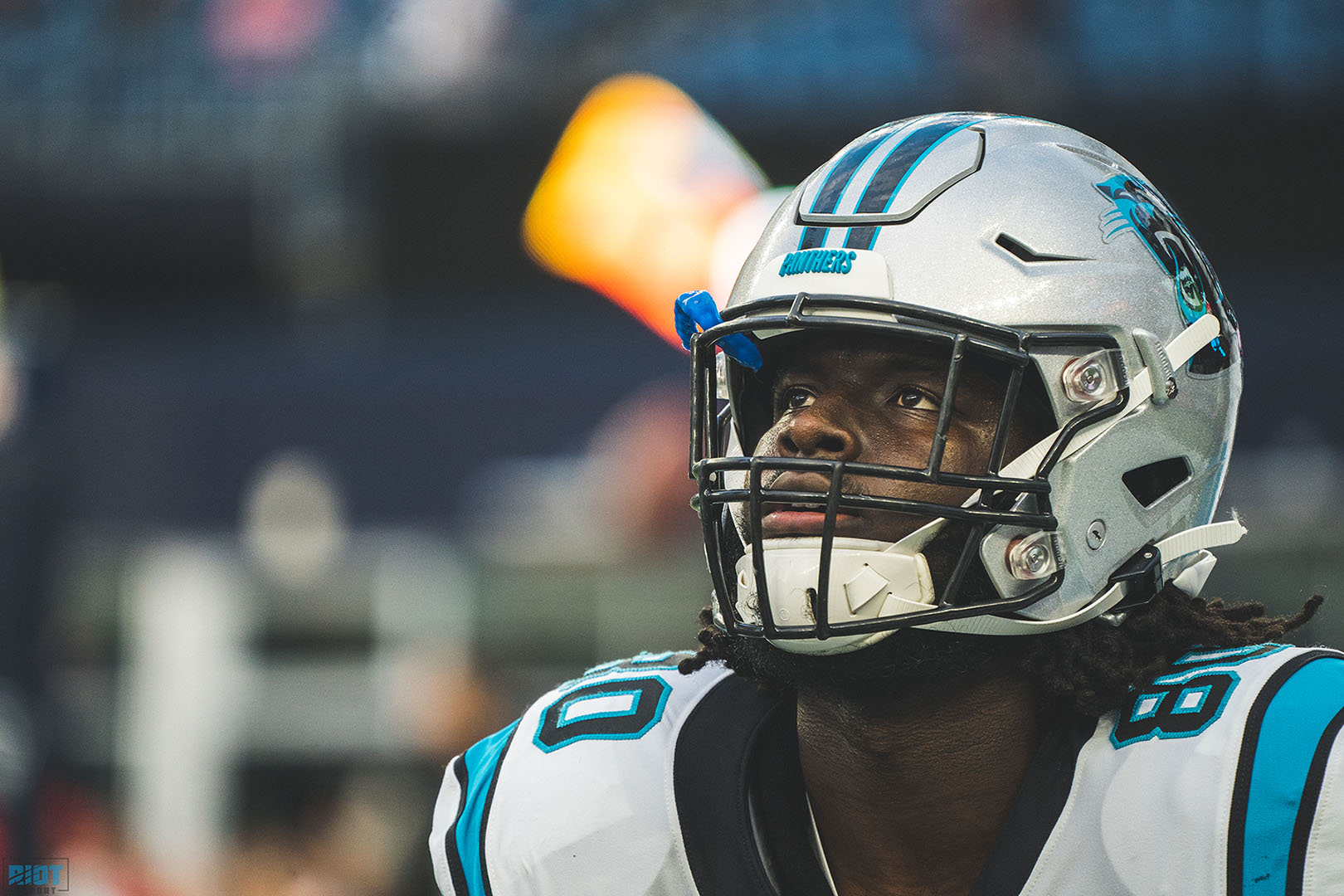 While Hurney said the Panthers thought about taking a tight end in this year's draft – breadcrumbs seemed to lead to Dayton's Adam Trautman, now a Saint – they'll be happy to see what they have in 2018 fourth-rounder Ian Thomas, with new acquisition Seth DeValve playing the part of hybrid FB/TE that Alex Armah occupied for the past two seasons. DeValve mixed in some fullback snaps in Cleveland and Manhertz can continue to play the role of specialty blocker – if that's a role that exists in Brady's offense.
Offensive Line (11)
Starters: Russell Okung, Dennis Daley, Matt Paradis, John Miller, Taylor Moton
Backups: Veteran iOL to be signed, Two Veteran T to be signed, Greg Little, Chris Reed, Frederick Mauigoa
The Panthers desperately need to add some more depth on the offensive line and while Daley or Little might end up with the starting left guard job, the other will be the primary backup at left tackle behind Okung. As you can see – apologies to Matt Kaskey and Sam Tecklenburg – the Panthers sorely need some bodies to help protect Bridgewater and open holes, so expect them to find a couple of veterans to take up a backup role. Hopefully, with a full healthy offseason to train, Matt Paradis comes back looking more like the 2017 version than the 2019 version that allowed the most pressures in the league by a center.
Marty Hurney has long-said that depth on the offensive line is critical, and currently, they don't have it.