With the final preseason game this Thursday night against Pittsburgh, there are multiple practices going on at the same time this week – some players are not prepping to play on Thursday, instead ensuring that their body will be at peak physical condition for Sunday afternoon ten days later as the Los Angeles Rams come to town for Week 1.
"We're getting ready for our opener. In our mind, a lot of the focus is getting ready for that as opposed to getting ready for the next preseason game," said Ron Rivera this week. "Now, there's a group of young guys that you make extra time for them to give them extra opportunities to prepare for Pittsburgh, which is what we've always done, so we'll continue to do that. We'll get some reps – we'll get some [starters] against [starters], we'll get some simulations of our opponent getting those players ready. It's about time management."
"Everything we're doing is giving these young guys an opportunity on Thursday night and at the same time continuing to prepare and prep for two weeks down the line."
For players on the bubble – and there are fewer of them than you might think – it's the final chance to prove not only that they belong on the Panthers, but their final chance to put something on tape in the never-ending audition for the other 31 teams in the NFL. While a quarterback like Taylor Heinicke, who started in Week 16 of last season, is likely already talking to other teams around the league, for players like Rashad Ross, snaps against the Steelers are a necessity for their opportunity to catch on with either a practice squad or on another roster.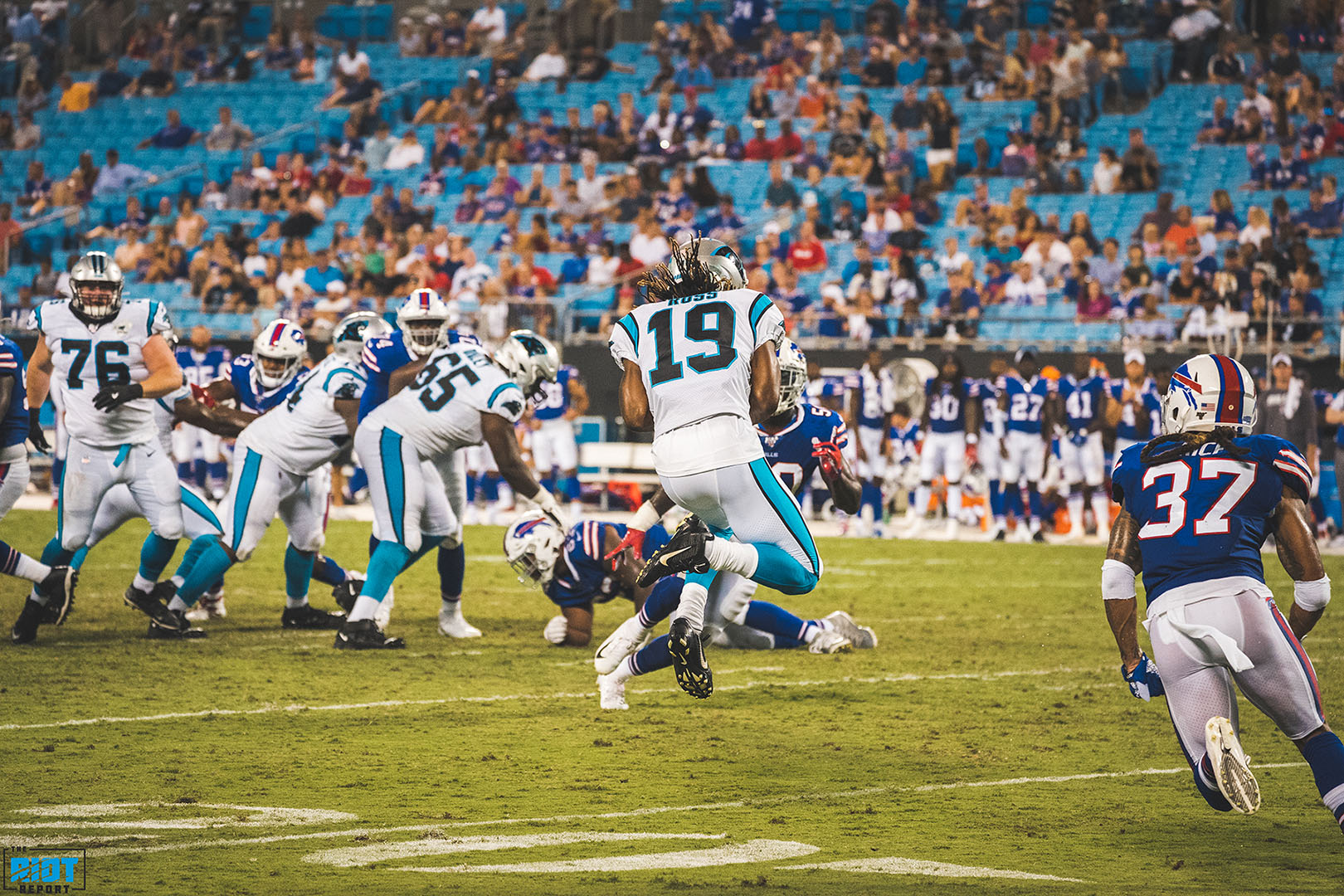 The Panthers already have six wide receivers that are likely to make the roster, but that's not the case around the league – Rashad Ross might not be able to beat out Terry Godwin for the final wideout spot at this juncture, but he might be better than the lowest man on the totem pole around the league.
"It's hard," says Rashad Ross, who has three catches for 28 yards and a touchdown in limited snaps this preseason. "It's hard to make a team like that, when you don't really get reps. But the only thing you can do is control what you can control and make the best out of your opportunities which I think I did. I had two good punt returns when I got in and I haven't been back there since. Sometimes the odds are against you, but anything can happen. You've just got to keep your head down, keep grinding and just make the best plays. But if you don't get in, you can't show something."
"There's 32 other teams, this is my eighth team – if [the Panthers] don't see something in you, you've just got to keep grinding."
With most of the roster likely already set, here's my best guess at what the roster will look like come Monday – note that the first round of cuts will happen Saturday, but players who will be placed on injured reserve need to be on the roster for the first day, so there will likely be some shuffling over the weekend before practice begins in earnest Labor Day.
Quarterbacks (3): Cam Newton, Kyle Allen, Will Grier. This hasn't changed since the beginning of training camp and though Taylor Heinicke has likely played the best of the backups, the coaches won't abandon Will Grier a few months after investing a third-round pick in him and they like Kyle Allen's ability to excel when he's under pressure – not necessarily being-chased-by-a-defensive-lineman kind of pressure, but starting-your-first-game-in-New-Orleans kind of pressure.
"This is exactly where he [needs to be] for being a rookie…he's trying to learn habits right now that he can rely on and go back to – his base fundamentals and his techniques. He's got great leadership skills and when he starts making decisions, you see good decisions coming out. He's got good footwork, he's got good ball placement, but other things, he's not quite sure. He's got a tremendous skillset, he really does. We've got to continue to develop him and work him – I'm really pleased with where he is right now. He's going to help us some day."

-Ron Rivera on Will Grier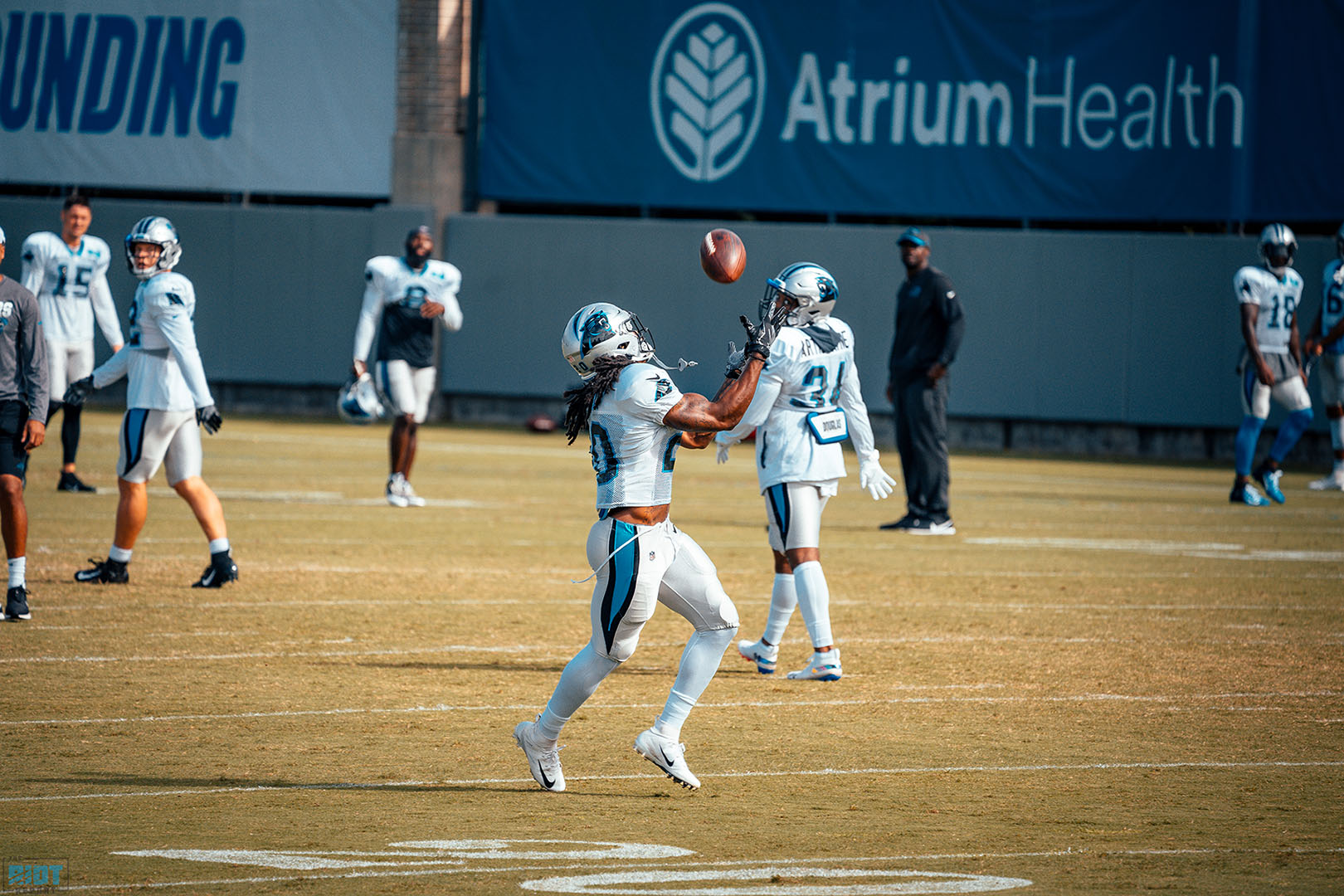 Running Backs (4): Christian McCaffrey, Jordan Scarlett, Cameron Artis-Payne, Alex Armah. Scarlett seems to be the safest bet in terms of running backs not named McCaffrey, but Reggie Bonnafon vs. Cameron Artis-Payne may ultimately come down to how much they trust Scarlett to give them the baseline production both on offense and special teams that the veteran CAP can provide. If they feel like they can trust Scarlett, that might mean they go with Bonnafon, who has played well in the preseason and may not survive a practice squad placement – Bonnafon also has the skillset that's most similar to McCaffrey if they're looking for a like-for-like replacement. Elijah Holyfield, who had 63 yards on 16 touches in the first two games, didn't see the field at all in preseason Week 3 and may be on the outside looking in.
"We've got three young guys that are really battling it out for opportunities and the veteran CAP, whose done nothing but be solid again – you just watch that group and it will be tough. I'm not sure what we're going to do or how we're going to do it, but it is a good group and we'll continue to evaluate them. Playing Thursday will be important for the whole bunch."

–Ron Rivera
Wide Receivers (6): DJ Moore, Curtis Samuel, Jarius Wright, Torrey Smith, Chris Hogan, Terry Godwin. The top five has likely been set since before training camp barring injury, and Godwin has showed the sticky hands and special teams explosiveness that had the Panthers invest a draft pick in him.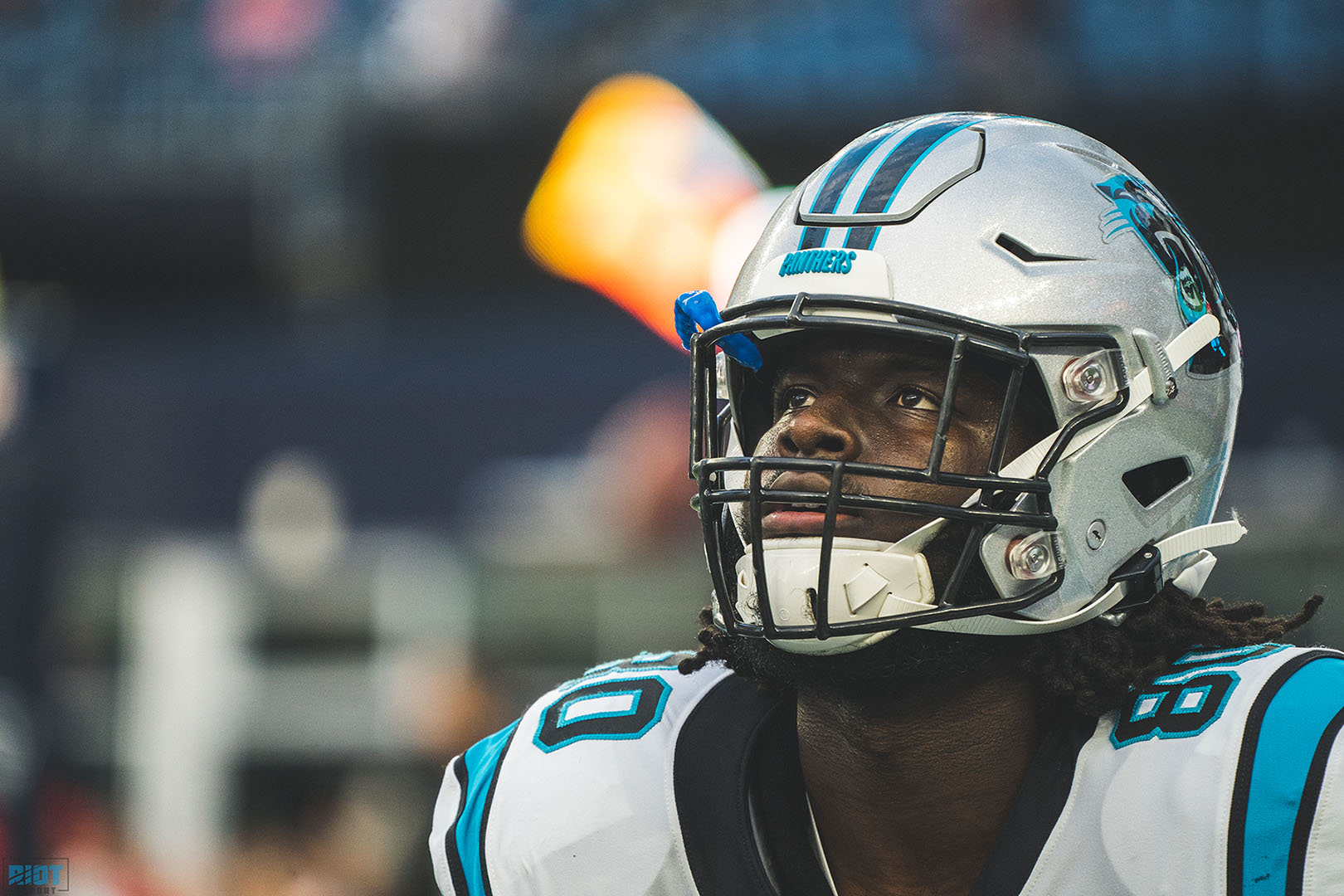 Tight Ends (3): Greg Olsen, Ian Thomas, Chris Manhertz. This wasn't expected to change and it won't – barring an injury, which neither Thomas nor Olsen have been able to avoid over the past two seasons.
Offensive Line (9): Daryl Williams, Taylor Moton, Greg Van Roten, Trai Turner, Matt Paradis, Tyler Larsen, Greg Little, Dennis Daley, TACKLE TO BE NAMED LATER. The Panthers are still a tackle short. With Greg Little now in the concussion protocol, fellow rookie Dennis Daley would likely kick out and be the backup left tackle, but the Panthers still don't necessarily have a backup on the right side – Daley appears to be the top backup at every position along the line but left tackle and center. Brandon Greene has returned to practice, but the Panthers will likely be scouring the waiver wire or trade market next weekend after cuts; Taylor Hearn would likely be the next man to make this list if the Panthers don't find someone they like available.
"I do know that Marty and his staff are trying to project things. They're like you guys, you guys are trying to predict and project and look at who may be out there. Sometimes you look and say we have a couple of positions here, maybe this spot or that spot and you may look at a few other teams and see if they have [something]."

-Ron Rivera
Up Next: The Defense