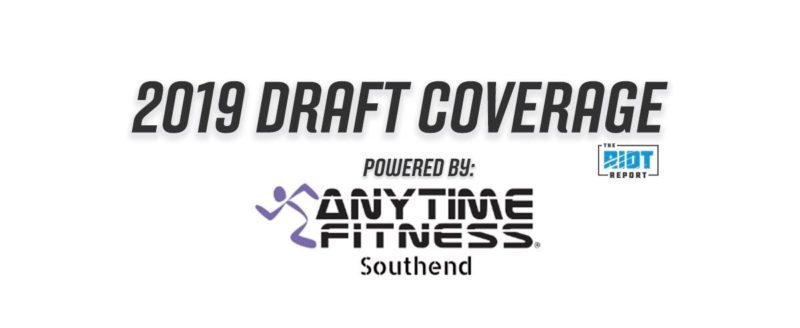 With the past few months of analysis – and resulting paralysis by over-analysis – culminating tomorrow in the NFL Draft and rumors that ranged from last week's rumblings of the Panthers being the most likely to trade down to this week's report that the Panthers were actually going to be trading up to secure one of the top three tackles, it can be hard to keep track of who will end up on who's roster come Sunday afternoon.
And the craziest part of draft season is that most of the analysis will almost certainly be wrong – last season saw Sam Darnold sure to be the first pick until it was Baker Mayfield. Can't miss tackles become busts, there's only a 50% success rate for first round picks and players like Alvin Kamara last until the third round – the NFL draft is a fickle beast — and mock drafts are the perhaps the main reason why fans and analysts alike get frustrated on draft night. Over the past three weeks, the Panthers have been mocked a wide receiver, a cornerback, multiple tackles and lots of edge rushers – but there's a chance that none of them will be the actual pick.
A player consistently mocked in the top ten that falls to 16 will be considered a value and a player who people aren't used to seeing until the early second round will be considered a huge reach in the middle of the first – that's the way it goes. But ultimately, there's no better way to explore the needs of a team than with a mock draft, even though most of the picks will be wrong – last year, only two of our 35 picks were the correct names, and only one of those was the correct pick.
This year, we'll try to do better, but there's a consistent aspect to the following five mocks – you'll see lots of edge rushers and tackles and even some early-round quarterbacks. The roster are the same, but each writer looks differently at both the Panthers' needs and the way the draft boards might fall…you'll be surprised to see a tight end mocked early to the Panthers – but perhaps not so surprised to see Clelin Ferrell and Andre Dillard's name show up multiple times.
Let us know on Twitter and in the comments which mock you like best – we want to hear from you.