The day before Tyler Larsen is expected to start the Carolina Panthers first preseason game at center, the same place he has appeared in 23 games for the team over the past two seasons in relief of Ryan Kalil as the five-time Pro Bowler battled injuries, one of the top backups for the Panthers' offensive line has inked a two-year extension that will keep him with the team through the 2020 season. Larsen would have become a restricted free agent at the end of the 2018 season after signing an exclusive rights tender in April.
Larsen is thought of as the most obvious candidate to take over as the starting center for the Panthers after the retirement of Kalil, who has announced that his career will come to an end once the whistle blows on the 2018 season – Larsen also has experience at guard and last season was considered the team's top backup across the interior of the offensive line, something that may come in handy with Amini Silatolu poised to have surgery this week to repair a torn meniscus.
"I'm excited and grateful. It's a little overwhelming," Larsen said via the team website. "It just leaves me more hungry. I know I can really do more in my career – I'm ready for whatever challenges are ahead, I know that I have to be ready to play those three inside positions."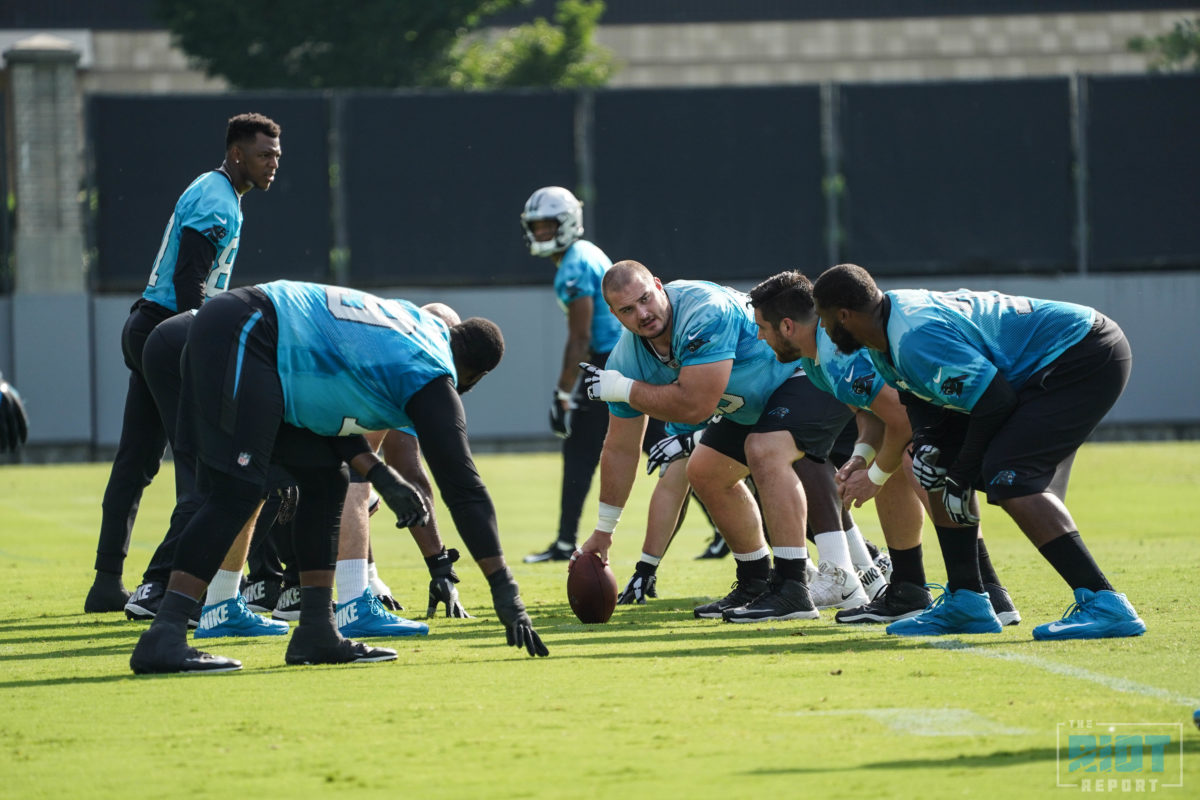 The 27 year old 325-pound lineman first entered the NFL as an undrafted free agent with the Miami Dolphins in 2014; after spending some time in Washington, the former Utah State Aggie signed a reserve/future contract with the Panthers in January of 2016 – he made his first start just 12 months later at Seattle. Larsen graded out as the 17th best center in the league last season, according to Pro Football Focus, earning a "High Quality" grade in both pass protection and run blocking in ten starts in 2017.
The extension is rumored to be worth $4.4m over two years with $1.4m guaranteed.