Just like Wednesday's injury report, there was good news and bad news on Thursday's injury report.
While Dennis Daley, who has started four of the past five games and played the majority of the snaps in the one game he didn't start, missed his second consecutive practice with a groin injury, rookie left tackle Greg Little has cleared the concussion protocol. While Little hasn't been able to practice since Week 4, his physical condition seems to be up to snuff, according to Ron Rivera.
"It's been really good," said Rivera. "In spite of having the time off, he did a lot of individual work on the side."
"He's been working himself back into shape and he's had a couple of really good days of practice so we're really pleased with that."
While Rivera said that Little would be healthy enough to play on Sunday, he wasn't ready to give him the starting job right now if Dennis Daley is held out due to his groin issue.
"We'll see Sunday," grinned a coy Rivera, who prefers not to reveal lineup changes before it becomes an absolute necessity. "That's why we play."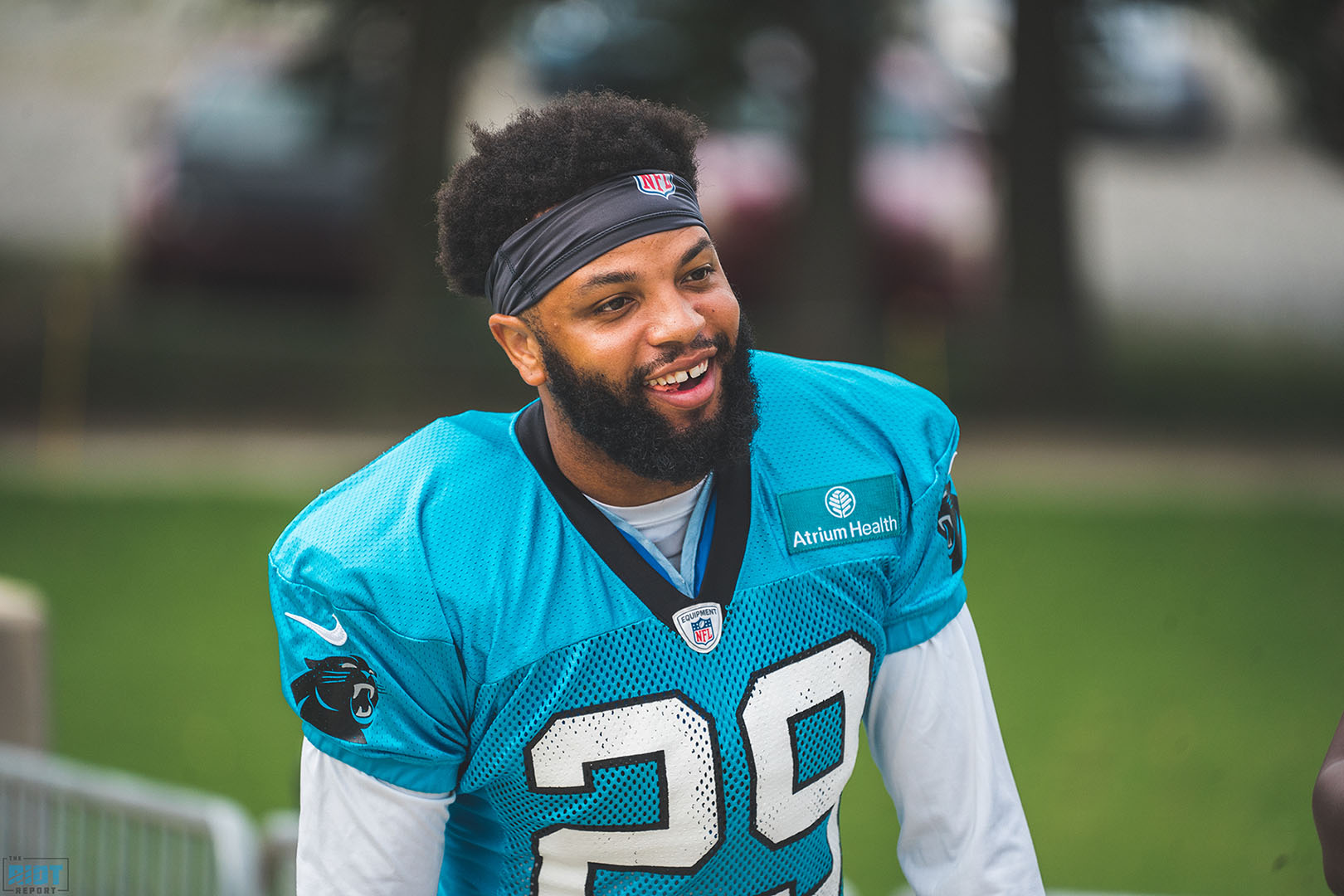 Rivera was similarly coy about what would happen in the secondary, with #1 corner James Bradberry, newly re-signed Corn Elder, traditional nickel corner Javien Elliott and Cole Luke, who was just promoted from the practice squad last week, the only healthy cornerbacks – both Donte Jackson and Ross Cockrell did not participate.
While Jackson was able to do some things during walkthrough, Cockrell did not attend the portion of practice open to the media and Rivera admits he's "concerned" with the health of the secondary; but the ability to step in quickly if needed was a factor in why Elder, who was on the Giant's practice squad, was brought back.
"A big reason why a guy out there that we know his skillset, we know who he is and he knows what we do, you want to try and bring him back as quick as you can," said Rivera about Elder, whom the Panthers signed on Monday, perhaps after seeing the severity of the injuries to Cockrell and Jackson. "Knowing we were in a little bit of a pinch, that's why we went and got him and brought him in as quickly as we could."
Check out the full injury report here:
| Player | Injury | Practice Participation | Notes |
| --- | --- | --- | --- |
| Brian Burns | Wrist | Full | |
| Ross Cockrell | Quad | None | |
| Dennis Daley | Groin | None | |
| Donte Jackson | Hip | None | |
| Christian McCaffrey | Foot | Full | |
| Gerald McCoy | Knee | Full | |
| Greg Little | Concussion | Full | |
| James Bradberry | Groin | Full | |
| Kyle Love | Shoulder | Full | |