The Panthers are now in a new era – a new Head Coach and new coordinators and what is going to eventually be a new roster is just around the corner. Over the coming months, there are going to be an awful lot of conversations, both at Mint & Morehead and around the Carolinas, about what the Panthers should do in free agency and the draft, but in order to understand what the Panthers should do, it is first necessary to understand where the Panthers stand from a roster perspective.
You can't buy the groceries without knowing what's in the cupboard.
This is especially important if the Panthers are going to rebuild – while this opens up the Panthers to using the draft and free agency to build talent rather than simply to cover a leak that springs up, it is important to know what you have available at each position in order to inform how you look to amass talent. With that in mind, over the coming weeks, we will be going through each position on the roster and examining who the Panthers have, who they might have, and where that leaves them entering the offseason, starting with the tight ends and fullbacks.
Top Of The Roster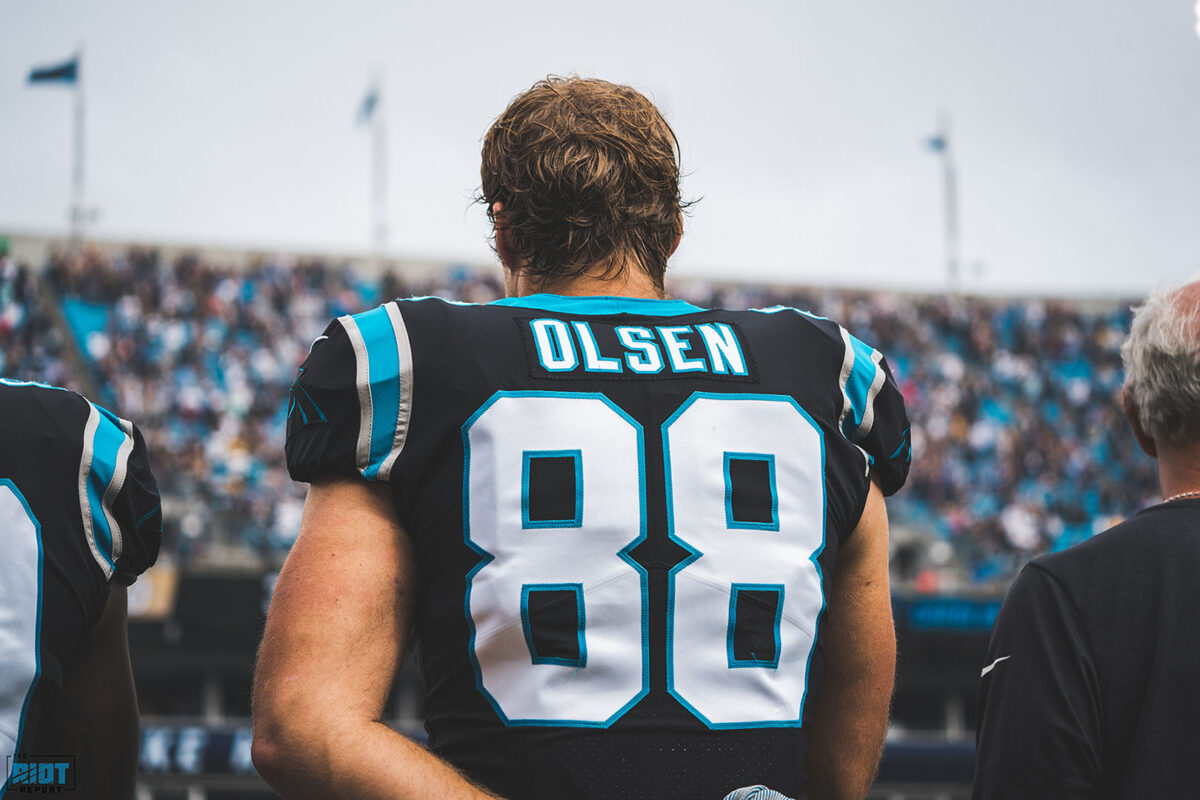 For the first time in nearly a decade, the Panthers' offense in 2020 will not include Greg Olsen, as he and the team decided to part ways, with Olsen still to decide whether to sign elsewhere for a final swan song season or to turn in his pads for a microphone. This hardly came as a surprise, with the Panthers' presumed rebuild understandably not being something that a player looking to end his career with a bang would want to be a part of – not to mention the team not wanting to pay a 34-year old tight end the second highest salary at his position. While Olsen had clearly been something of a waning force in recent seasons, he leaves Carolina as not only one of the very best tight ends of his generation, but also one of the clear leaders for the Panthers over the past half-decade or more.
With that in mind, there are two options for the Panthers: promote Ian Thomas to the primary tight end role or go out and find a replacement for Olsen. Quite frankly, the odds of being able to find a player of Olsen's quality either in free agency or the draft is very low. For the draft in particular, very few college tight ends come out ready to play at a high level in a primary role from day one, and while this doesn't rule out the Panthers selecting a tight end, there is a very real chance that there is no rookie tight end better than Ian Thomas in 2020, even if they might ultimately end up being better players. The Panthers could look to add a replacement for Olsen in free agency, but any player even close to that caliber is likely to be extremely sought after and if the Panthers are rebuilding, tying a ton of cap space into a veteran tight end seems unwise.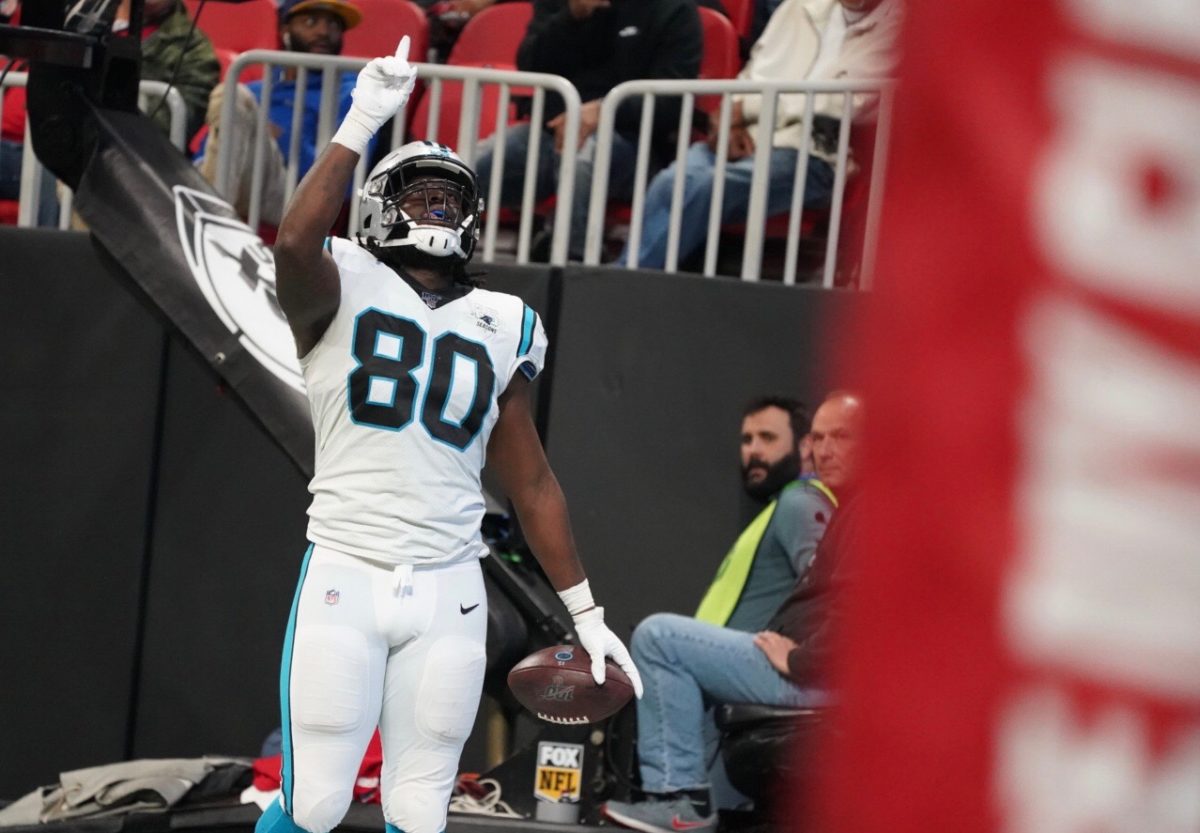 It seems sensible to expect Ian Thomas to be the Panthers' primary tight end in 2020 and while he still needs to continue to develop, he has made exceptional progress over the past two seasons; while his blocking is still quite inconsistent, he has certainly shown enough to think that he can be an above-average tight end in the NFL in the relatively near future. The question then becomes whether the Panthers will use Thomas like they used Olsen, i.e. as the clear starter with other players getting a few snaps here or there, or whether they will look to take some of the pressure off Thomas by looking to rotate more heavily than they have done in the past.
It is still far from clear exactly what the Panthers' offense under Rhule and Brady is going to look like in terms of philosophy, let alone tight end rotations, but if the Panthers do want to rotate significantly, that will place a higher priority on having depth behind the main starter than has been the case in the past. So what does that look like?
The Other Options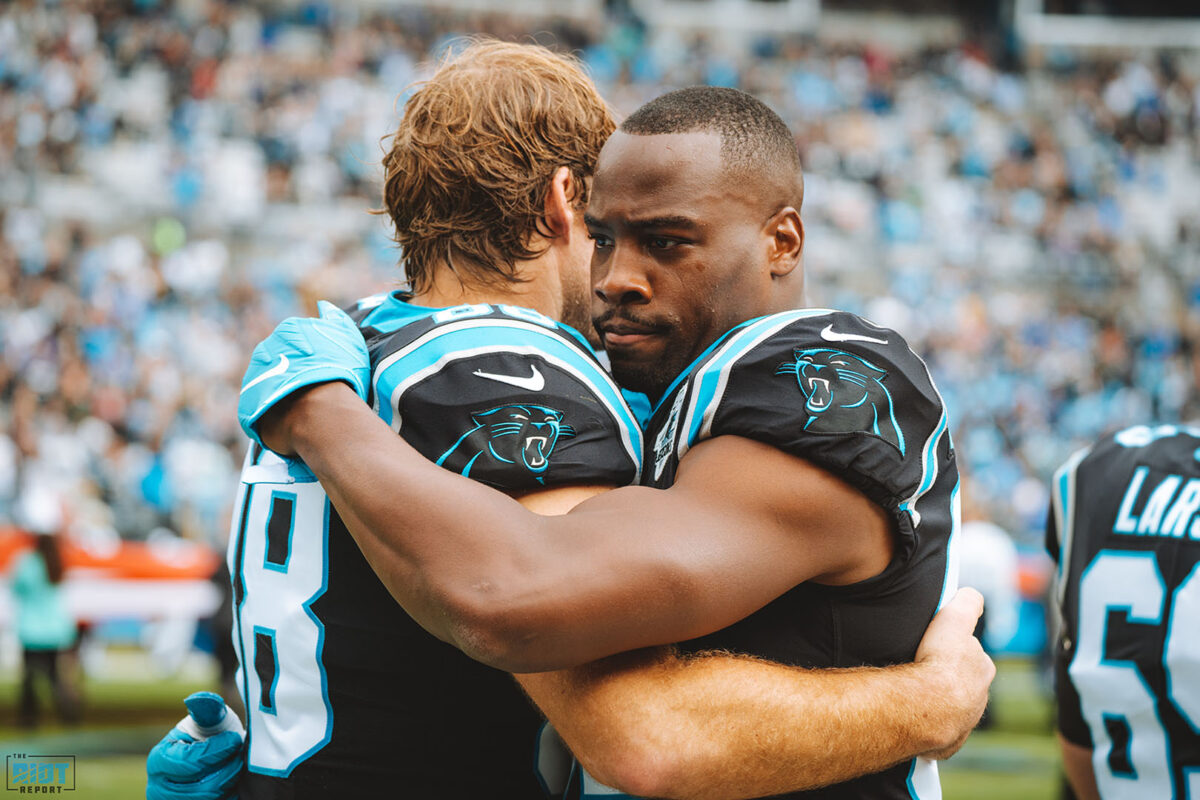 Outside of Olsen and Thomas, the other options on the roster really come down to Chris Manhertz and Alex Armah.
Both players have largely been specialist blockers thus far in their careers and while Armah has shown some flashes that suggest he might be able to take on a slightly larger role in the passing game, neither of these players looks ready to act as significant parts of a passing attack. There is also a chance that the Panthers might look to move on from one or both of these players this year; with Joe Brady's passing attack rarely, if ever, using additional blockers, having two players on the roster solely dedicated to this role seems excessive. There is also a chance that some of the players who have been around the Panthers for a while, and who have been fine but not much more than that, find themselves on significantly softer ground under new management – Manhertz and Armah are both prime candidates for this. For reference, both players are entering the final years of their contracts and both could be released to free up just over $1.5m in cap space.
The Panthers do have some other options, such as Temarrick Hemingway, who have been around the roster and practice squad over the past season, but there are no clear options on the practice squad to take on a larger role. If the Panthers do want to rotate more heavily, that likely means adding another tight end or two, and even if they don't, there is a chance the Panthers look to shake up the bottom half of the roster in order to try some new things as part of the rebuild.
So Where Do They Go From Here?
It seems likely that, given Olsen's departure, the Panthers will add a tight end at some point of the offseason.
However, having said that, what form this takes is still highly unclear. The Panthers have a lot of potential areas they could address this offseason, and they won't be able to address all of them with high-value free agents or upper-tier draft picks. If there is a good-value free agent to take some of the pressure off of Thomas in the short term – a Tyler Eiffert or a Charles Clay for example – or a mid-round prospect whom the Panthers think they could develop alongside Thomas the same way they developed him alongside Olsen, they might be interested, but this probably isn't a position that is going to get a big name this offseason.
Expect the Panthers to also kick the tires on some late round picks or UDFAs in order to add some competition for Manhertz and Armah.