While the Panthers have been back practicing in Spartanburg for almost two weeks now, tonight against the Bears marks their first chance to go up against a real opponent – even if the starters likely won't be out on the field for more than a drive or two, or in some cases, at all. Of course, it will be nice just to see the Panthers out there with a scoreboard, but as with every preseason game, more important than the final score is the way in which the individual players perform and what that means for the Panthers in terms of positional battles and roster spots.
With that in mind, what are the key areas to watch for the Panthers against the Bears, and what might these things mean for the Panthers going into the 2019 season?
Do The Rookies Look Like They Belong?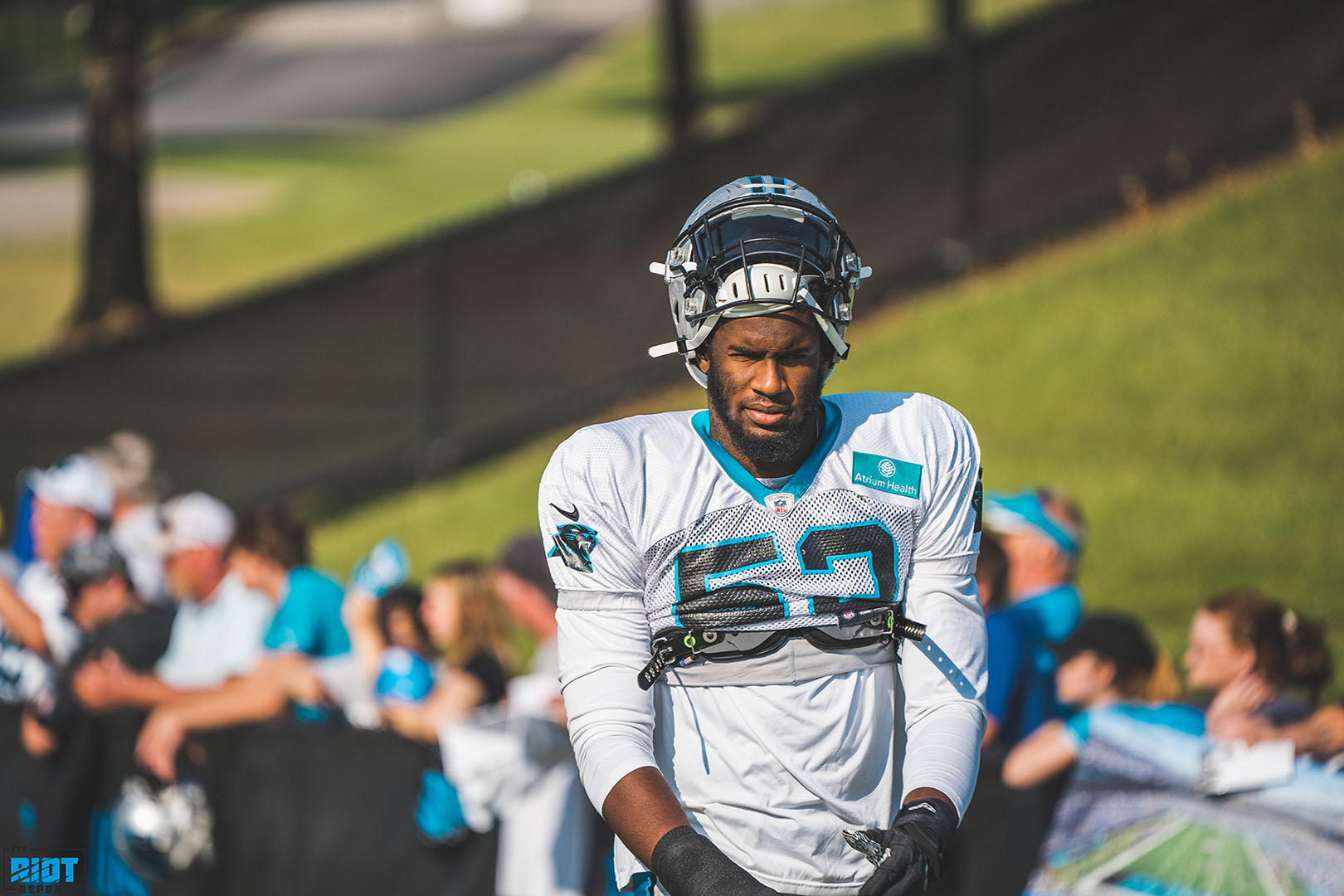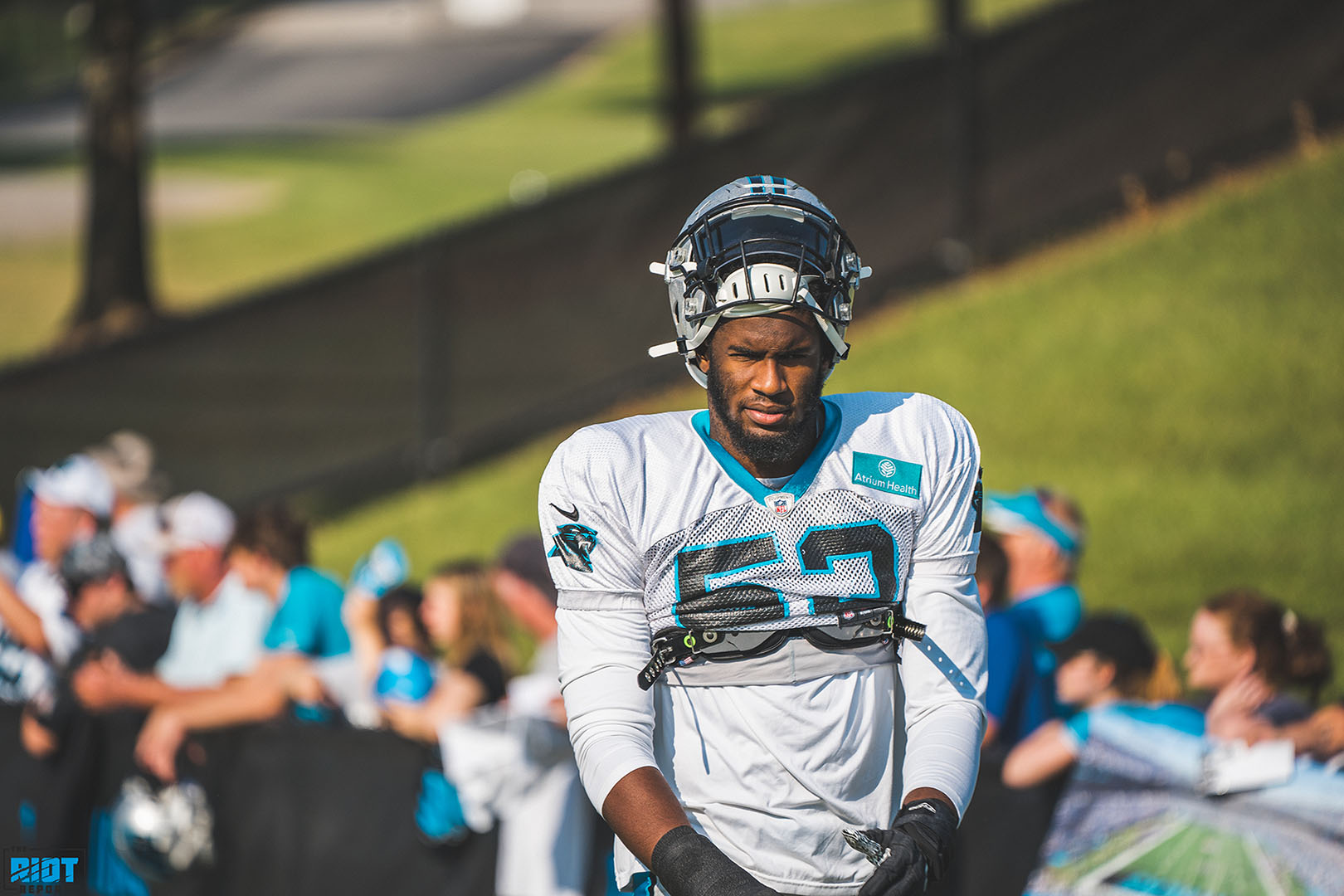 While the rookies should now have a little more experience of what NFL life is like from a snap-by-snap basis, there's still a marked difference between the reps you take on the practice field and the ones in front of tens of thousands of people, tv crews and an opponent who has no reason to give you even an inch of slack. For some rookies, especially those lower down the depth chart, this is likely to be less extreme, as a decent number of the players they will be facing on Thursday night will also be rookies, but for the likes of Brian Burns and Greg Little who are likely to see most of their snaps against either starters or rotation pieces, this could be something that takes a series or two to adjust to.
For those rookies who aren't looking to use Thursday's game to establish a starting role, this is more about showing that they belong at the NFL level. This doesn't mean that they have to come away from the game with a signature play, be it a touchdown, sack or interception – but instead, they have to look like this stage isn't too much for them. For Will Grier, this means being composed and making sensible decisions with the ball – looking lost in the offense and forcing throws/panicking in the pocket would not be good.
For those whose roles are likely to be less evident, this is about executing as part of the scheme – even though rookies are likely going to have a mix of great plays and terrible ones, it is important that they have those great plays in there. Marquis Haynes had quite a promising camp last year, but when it came to the preseason games, he just wasn't able to make an impact – this is the situation the Panthers rookies need to avoid.
Are Those Returning From Injury Fully Ready To Go?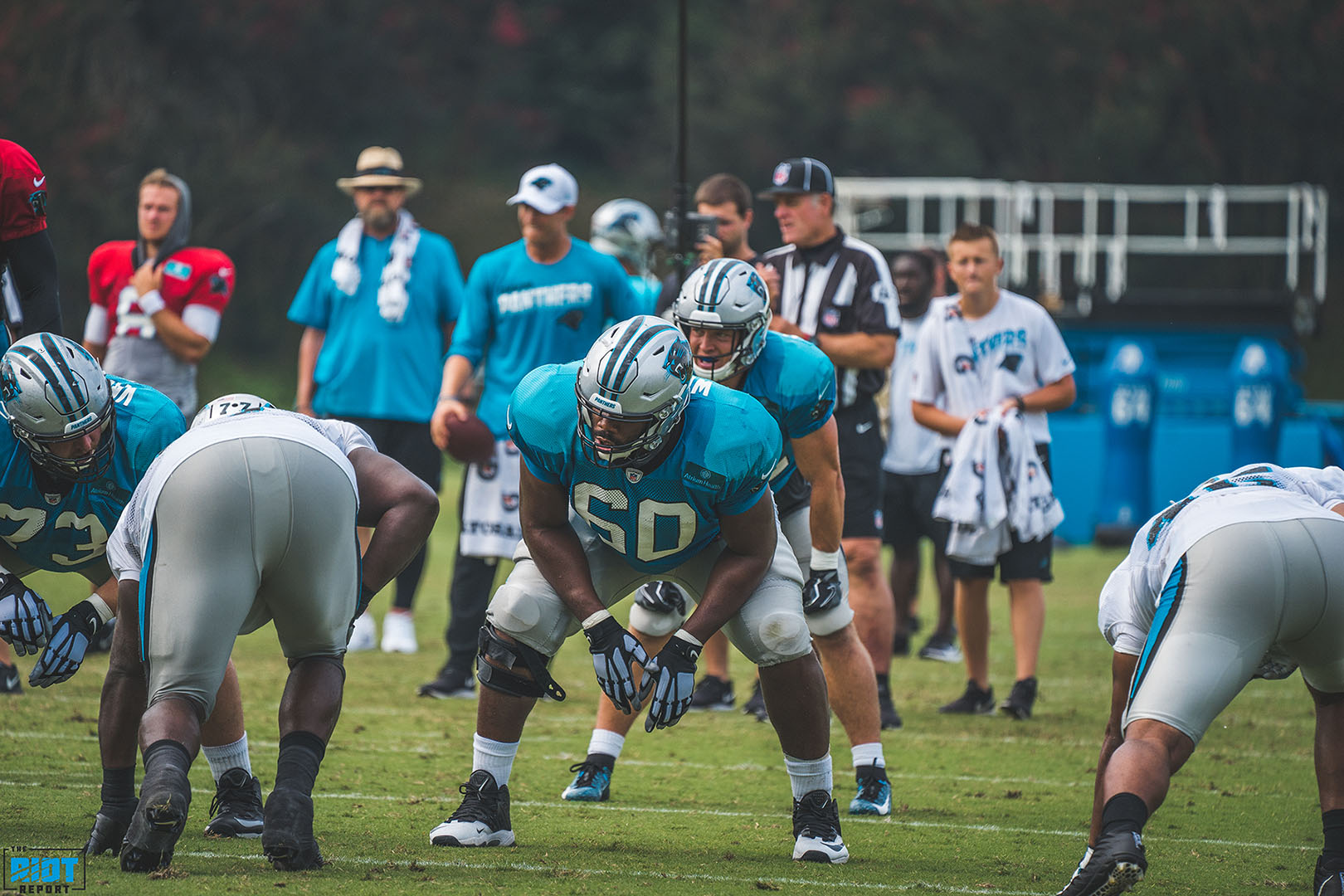 The Panthers have a number of players returning from significant injuries, most notably Cam Newton, Greg Olsen, Torrey Smith, Matt Paradis and Daryl Williams, and while Olsen and Smith have been practicing with minimal limitations, the other three have so far not been fully cleared to go on a daily basis. Newton, at least, has been participating in the majority of team drills, and even without participating on Thursday, things seem to be at least largely on the road to him being able to start Week 1.
The bigger concern, to me, is with Paradis and Williams; while both have been practicing most of the time, neither have been taking part in the majority of contact drills against live opponents in pads. It is still early enough in the preseason that them not playing isn't the end of the world, but the longer they go without showing they can go out there and perform in pads, the harder it will be to start them come September.
With Williams, a continued absence from contact drills would push the battle distinctly towards Greg Little, and while Little has had his ups and downs during training camp – mostly when facing Brian Burns – it's hard to see this as a massive endorsement for Williams. It's far too early to be too alarmed if both or either of Williams and Paradis are absent on Thursday, but with Gerald McCoy and Tre Boston having addressed two of the biggest positional concerns with the Panthers' roster, the major concern is now getting everybody to Week 1 healthy – even a drive with Paradis and Williams coming away healthy will make me feel a lot better.
Up Next: Questions On The Defensive Side of the Ball