No matter where you land on the side of whether or not signing a running back to one of the largest extensions in NFL history is a good idea, no one is going to argue whether Christian McCaffrey is or is not a transcendent player – he is. So by locking up McCaffrey until after the next presidential term ends, the Panthers have clearly planted a flag in the ground and declared that the 23-year old former first-round pick from Stanford is not only the centerpiece of their offense, but the face of their franchise for the foreseeable future.
But aside from agreeing that McCaffrey is one of the best running backs in the NFL and that his face will be adorning the entrances to Bank of America Stadium, the front of the (virtual) season ticket booklet and the hearts of Carolina fans for years to come, there are some differing opinions on whether or not this was the right move for the future of the Panthers.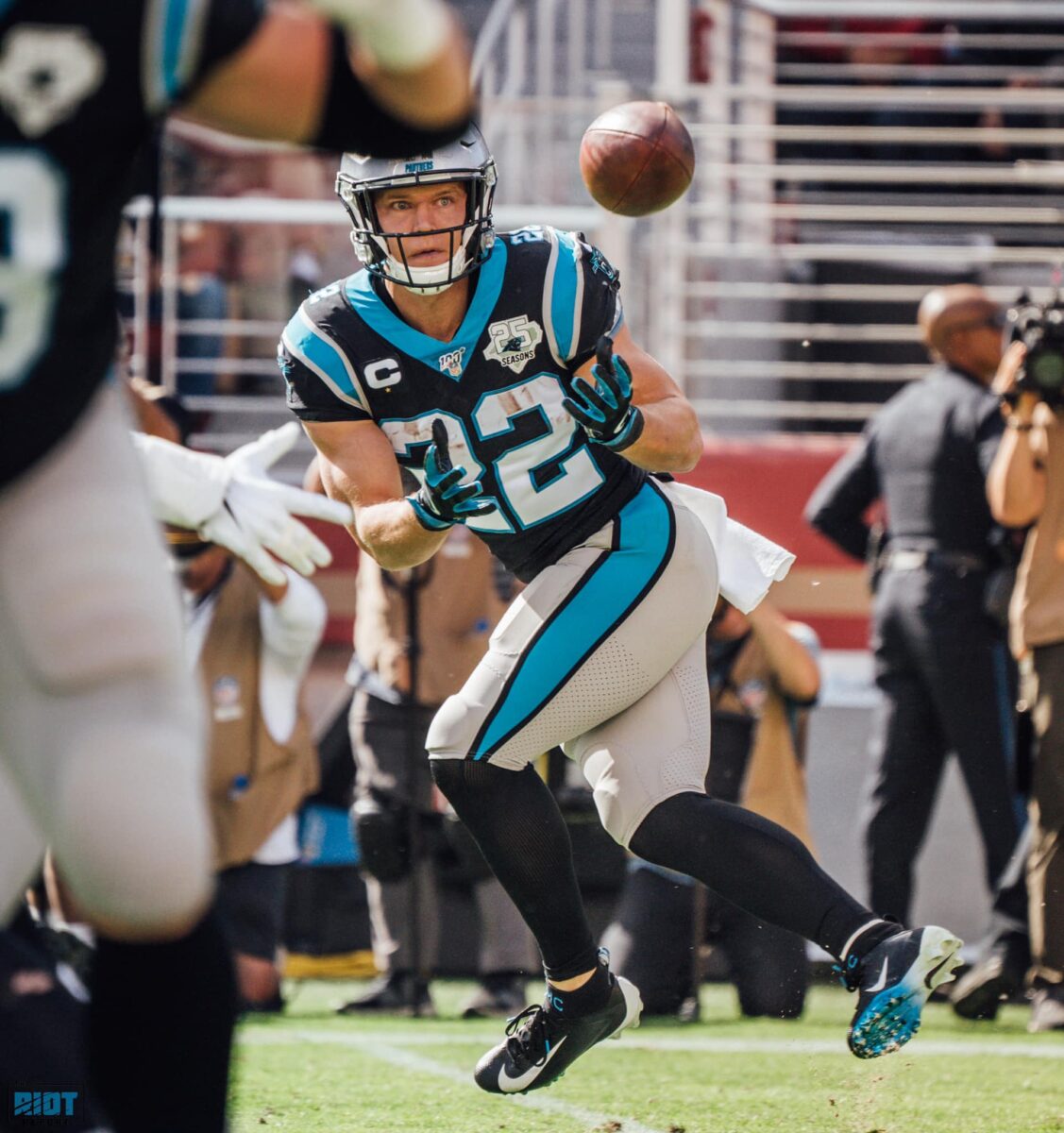 Josh Klein: Here's the thing. Before we start, I don't want to be known as the guy who hates Christian McCaffrey, because that's just not true. Let's get this out of the way – the Panthers needed to sign Christian McCaffrey. After losing Luke Kuechly, Cam Newton and Greg Olsen in the span of three months and the fanbase only being kept from the gates of BoA Stadium with pitchforks and torches by the state's stay-at-home order that's slowly making us all lose our minds, the team needed a win in the worst way. And moving on from the third player in the history of the NFL to have a 1,000/1,000 season in exchange for a 2021 first-round pick and – I don't know – this year's 19th pick in the draft wouldn't have been something that's getting people to stream through the turnstiles. You need someone to put on the posters and someone to have at the podium at the beginning of training camp and someone to be a locker room leader when times are tough. So from an off-the-field perspective, it makes sense. But after all the talk about building "consistent excellence" and avoiding long-term mediocrity, if you look at the teams that have more than $10m tied up per season in a running back, they're all pretty mediocre. I'll wait for the specifics to come out on where the cap hits and bonuses wring out over the next five seasons, but that theme of "paying running backs doesn't work" seems pretty clear.
Vincent Richardson: A lot of your criticism has focused on this idea that paying running backs is a bad idea, and while in the general case, that argument has some validity, in this specific case it fails to note one fairly important factor: Christian McCaffrey is a special player because of the fact that he's not like any other running back the NFL has ever seen. No other running back in the NFL is the team's primary third down receiving option, their main underneath weapon against man coverage and their best route runner. While McCaffrey getting 35 carries up the middle every game wouldn't justify such a contract, the Panthers are essentially paying him to be one of the very best slot receivers in the NFL, who also happens to be able to get you 1,000 yards on the ground at an efficient clip of over five yards-per-carry. Even if McCaffrey never records another carry, he could possibly justify this investment as a receiver alone.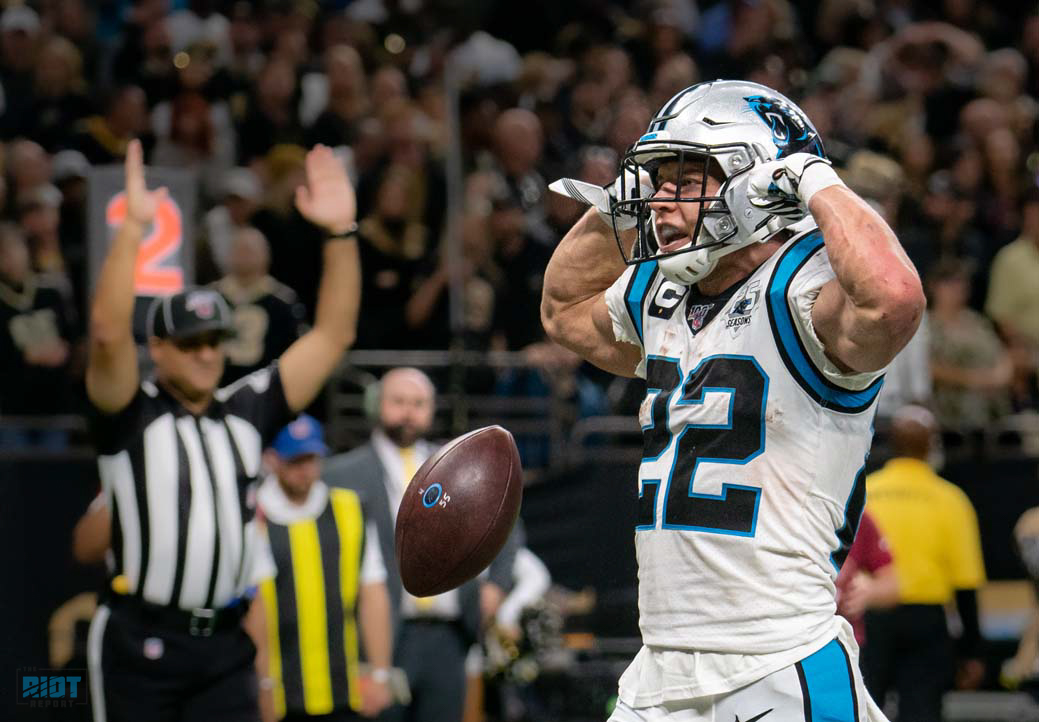 Josh Klein: In today's NFL, you don't want to be throwing the ball to your running back 100 times in a season – having him be the best option in all of those categories might actually be a bad thing. I'm not arguing that he isn't a great route runner and, if used correctly, will be a fantastic weapon. It's more that the best teams in the NFL have made a point of building around other pieces – and maybe, just maybe, the analytics that Marty Hurney, Matt Rhule and David Tepper have say that you can be a Super Bowl winning team with a highly-paid, premier running back as the centerpiece of your offense, but the 12 teams that made the playoffs last season would disagree. In fact, that team that might have the greatest argument for it – Tennessee – slapped the franchise tag on their stud running back, which will pay him LESS than McCaffrey is going to make next season. Perhaps the Panthers are breaking the mold and will be the first to do this, but the last to do it – Dallas – couldn't make a long-term deal work with their franchise quarterback after giving their running back the biggest deal in NFL history. I love Christian McCaffrey, think he plays a spectacular brand of football and I'm excited to see him leaping over corners in a single bound for the next half-decade, but after having one of the best seasons in NFL history for a running back in 2019, his team went 5-11. That ain't great.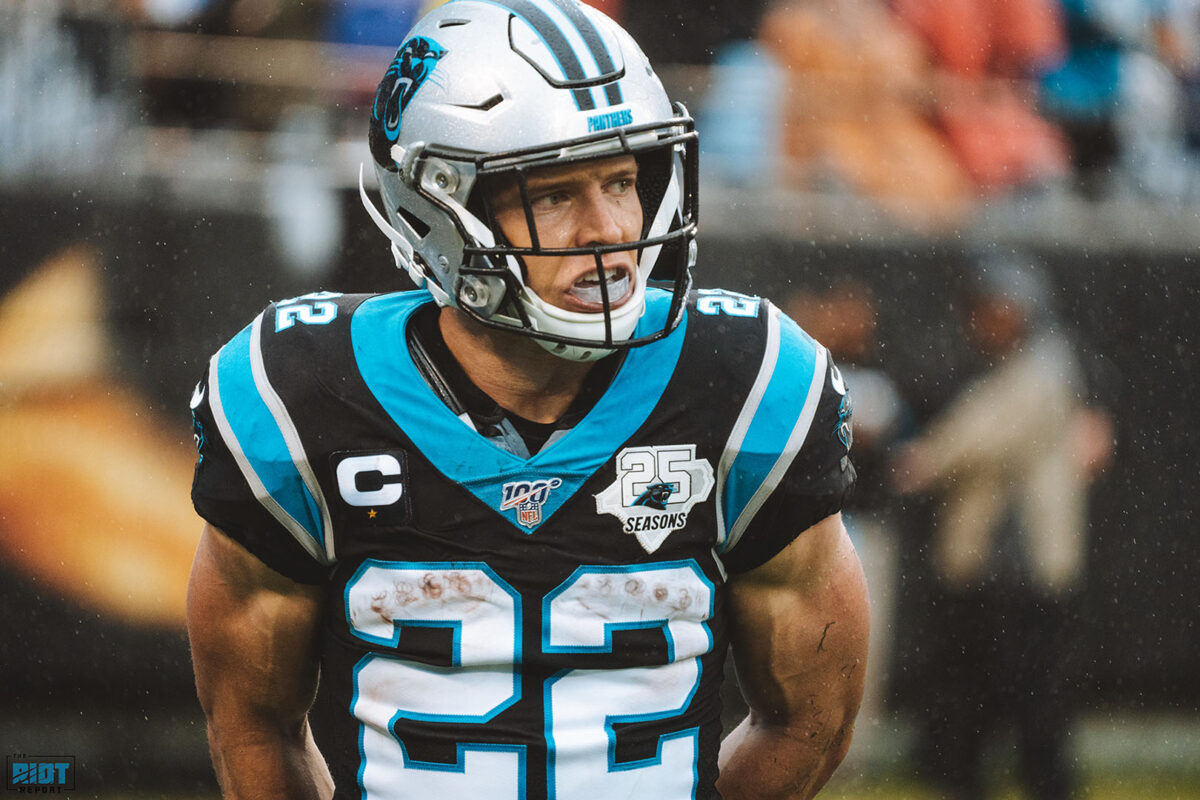 Vincent Richardson: I don't think there is any one blueprint for how to be a successful NFL team, and while analytics can be a guide to what might be a more reproducible path than others, the fact that no NFL team has a piece like McCaffrey makes it very hard to make an evidenced-based argument that this isn't a winning strategy. The great thing with McCaffrey is that he can be the starting piece on an offense without that offense having to be built around him – which is what makes him different from the likes of Derrick Henry, who need the whole offense to be built around their skill set to be effective. Yes, Christian McCaffrey is not a piece who by himself can make a 5-11 team into a 11-5 team, but that is true for every player not playing quarterback in the NFL. It is true that McCaffrey's usage will have to be more intelligent than it has been in some past years for him to justify this deal, but if you are looking for a idea of how a player could have success as an underneath receiver in a Joe Brady offense, Justin Jefferson's 111-1,540-18 season at LSU should go to show just how dangerous such a skillset is in the spread offense Brady is so keen on, and given how successful LSU were on offense last season, McCaffrey being a better route runner than Jefferson should only make this option more dangerous.
Josh Klein: Can't we just give that 111-1,540-18 stat line to DJ Moore? My issue is less with McCaffrey and more the same issue I'm having with a lot of these moves – I'm just unsure about what exactly the plan is going forward. If they're going to be analytics-based as David Tepper as spoke about multiple times in the past year and model themselves after New England, this isn't that. Now they're not rebuilding, they're retooling – which sounds like the kind of half-measure that leads to drafting in the lower-to-mid-teens year after year. Listen. I'm not anti-Christian McCaffrey and I'm certainly anti-having-a-fun-offense-with-six-playmakers-on-the-field-at-the-same-time-and-scoring-50-points-a-game – and if McCaffrey was going to hold out, I understand the optics around the signing and the reasoning behind it. I'm just wary of it. That's all I'm saying.
Vincent Richardson: That's understandable, but I think if you look at what Brady did at LSU last season, it should be clear that not only are they going to throw the ball a lot, but that they are going to ask different players to contribute to that in different ways, and while Moore, Curtis Samuel and Robby Anderson could all take some of those underneath reps, a better guide to how they might be used is in Ja'Marr Chase's 84-1,780-20 season (and yes, you read that right the first time), as having somebody like McCaffrey causing havoc underneath should only make it easier for them to cause problems for defenses down the field. Oh, and if you are going to compare this to what the Patriots have been doing, it is worth noting that no teams has been as enthusiastic about throwing the ball to running backs over the past decade than the Pats, and that seems to have worked out alright for them. Yes, it is probably worth noting that this move isn't just about what is going on on the field, but that doesn't mean that this move can't make sense in both respects.
Josh Klein: But it's not about imitating the way the Patriots handle themselves on the field, it's how they act off of it. The thing about making process-based decisions is you have to do them all of the time, not just when the mood strikes you and the guy you're releasing is older or injured and there are things you can point to besides 'this makes our team ultimately better in the long run'. This move makes a lot of sense and Christian McCaffrey is going to be a great player for the Panthers – they can absolutely get $16m per season worth of value from this deal – but if it's on a team that isn't competing for a Super Bowl, what's the point?