Yesterday was schedule release day and, as always, the Panthers' social media team had a clever video packed with little details to celebrate the occasion which only makes me all the more excited for what's to come. However, given the Panthers struggles over the past few seasons it is understandable that some fans might find it hard to have the same excitement around the schedule release that they did when the team was consistently in or around the playoffs on a consistent basis.
With that in mind, and to try and generate a little more hope and optimism, here are my thoughts on the Panthers' full 2022 schedule.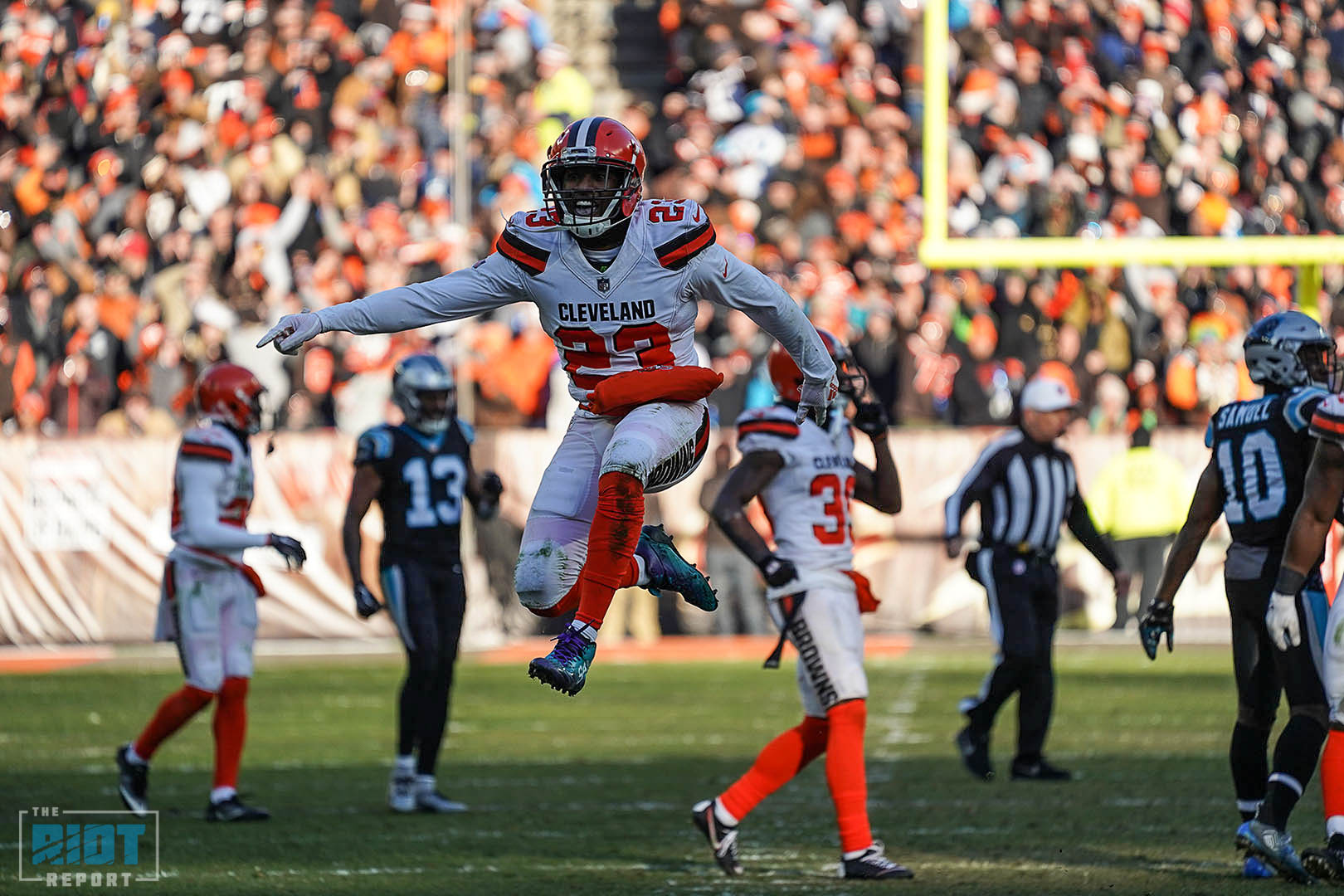 Week 1 vs. Cleveland Browns
Right away the Panthers are being met by Deshaun Watson, the quarterback they had attempted to pursue in the offseason. If he isn't suspended, the defense will be in for a test. As Watson is in a new offense, I expect Carolina to get some pressure on him, but I think the Browns offensive line holds its own. Given the departure of Haason Reddick this offseason and the lack of significant investment to find a replacement, this should be an early test for the Panthers' new-look pass rush.
Cleveland's defense was quite good last year, giving the new look Panthers offensive line an intriguing challenge in the opener. Myles Garrett will likely come straight for the left tackle, a possible "Welcome to the NFL" moment for Ikem Ekwonu. The Panthers do have some weapons to attack the Browns' secondary, but this could be a touch early test for whoever starts the season under center.
Early season results can always be a bit unpredictable as teams try to find their feet, and being at home should help, but this isn't going to be an easy start to the season for the Panthers.
Week 2 at New York Giants
The Giants certainly appear to have had a very good offseason, adding edge rusher Kayvon Thibodeaux and offensive tackle Evan Neal fell in the draft, and head coach Brian Daboll promises to be a fresher offensive mind than Joe Judge or Jason Garrett. That might not lead to wins immediately, but this seems to be a team on the up.
The best bet for the Panthers winning this game is the pass rush getting to Daniel Jones, a QB notorious for coughing up the football. But considering last year's game against the Giants was one of the more frustrating losses on the season, Carolina best bet the offense can do damage against a defense that admittedly has shuffled a few pieces out of town like safety Logan Ryan and former Panthers corner James Bradberry.
This is a game that feels like it could be an early test against an opponent who, on paper at least, should be of a similar talent level. A road win would certainly help to erase memories of last year's loss.
Week 3 vs. New Orleans Saints
Now this will be interesting. For the first time since 2006 the Saints will be without Sean Payton, and ironically enough the Panthers were recently rumored to have Payton on their wish list after 2022.
The most concerning area for the Panthers in this matchup comes from the Saints secondary. They were able to replace safety Marcus Williams with Marcus Maye, following that up by scooping up LSU alumni Tyrann Mathieu. Combine those two with Marcus Lattimore and Chauncey Gardner-Johnson and there's a good deal of talent on the third level of the Saints defense. This isn't a game-ender, but if the Panthers get down early and have to throw a lot then this could get ugly.
The Saints offense is likely getting Michael Thomas back, plus rookie Chris Olave to go along with Alvin Kamara and the return of Mark Ingram. I'm still not sold on Jameis Winston at this point, and who knows what the post-Payton Saints will be, but this is an early "should win" for the Panthers.
Week 4 vs. Arizona Cardinals
Though the Cardinals have a very talented quarterback in Kyler Murray, they will be without DeAndre Hopkins as he serves his six-game suspension and, given that the Kyler Murray-Kliff Kingsbury Cardinals are 0-3 against the Panthers, the Panthers should certainly fancy their chances at home in this one. Some bizarre aura surrounds Carolina whenever they play Arizona, it's just second nature to play superior to the Cardinals.
They could have the talent level of the 2007 Patriots and I would still pick the Panthers to win this game.
On the field, the Panthers will have to rely on minimizing the impact the Murray can make outside the pocket and hope to be able to attack a defense that, while not without talent, has never quite found its stride during the Kingsbury era.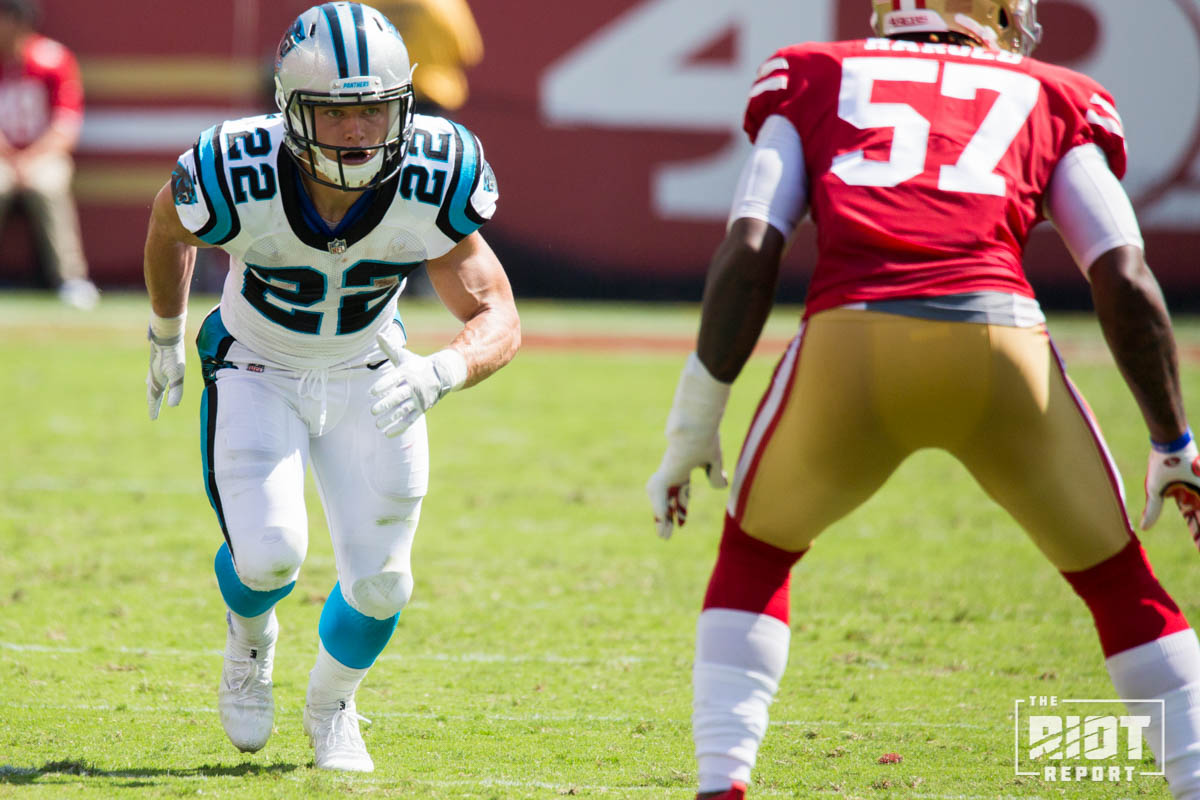 Week 5 vs. San Francisco 49ers
Whether the 49ers trot out Jimmy Garoppolo or Trey Lance, this is a dangerous matchup for the Panthers. Deebo Samuel's future in San Francisco may be in question, and though he's a huge part of that offense, guys like superstar George Kittle and Brandon Aiyuk are far from pushovers.
Additionally, I trust Kyle Shanahan to get the most out of his guys in a matchup like this. The Panthers defense has plenty of playmakers, but the speed on the 49ers offense is menacing. And if Lance plays that adds another identity to an already monstrous run game. If the Panthers get off to a hot start then this could be a contender/pretender check, but if they start slowly could be a hard game to try and turn things around with.
Week 6 at Los Angeles Rams
It's never easy when you have to play the defending Super Bowl Champions. It's even less fun when said Super Bowl Champion includes Aaron Donald.
Beyond maybe the greatest defensive tackle we will ever see, Cooper Kupp is also coming off debatably one of the best seasons a wide receiver has ever had. Matthew Stafford is still around playing dangerously, and the team added Allen Robinson to bring another deadly vertical threat to the team. Just like Myles Garrett will be a huge test to the Panthers' left offensive line, Donald will be a test for the new look interior pass protection.
Maybe the defense picks off Stafford a couple of times, but this game is probably the hardest test of a touch middle stretch.
Week 7 vs. Tampa Bay Buccaneers
Why can't Tom Brady just stay away? Just when it seemed like there was a glimmer of hope in the wasteland NFC South, he comes back from a brief retirement and already puts the division race out of place.
Unless the Panthers get the QB play to match the GOAT I can't take these two matchups as seriously as I want to. Most of Brady's Tampa Bay friends have bought back into the culture, even with Bruce Arians stepping down as head coach. This might be slightly easier game than the Rams one on paper, but this marks the end of a really tough three-game stretch for the Panthers
Week 8 at Atlanta Falcons
The most winnable game on the Panthers' schedule comes from their hated bird rivals. The Falcons are a bit of a mess on both sides of the ball, and in 2021 they finished with a 7-10 record that made them look better than they actually were.
Before drafting Drake London the team had one of the league's weakest wide receiver rooms, and the defense (though it has gems like Grady Jarrett and A.J. Terrell) doesn't look promising. Marcus Mariota is made of glass and right behind him is the rookie Desmond Ridder.
If the Panthers don't win this game something is wrong and, like with the Giants loss last season, this is where a tough start could become problematic.
Week 9 at Cincinnati Bengals
The Bengals have one of the league's more explosive downfield passing games, and the connection between Joe Burrow and Ja'Marr Chase was borderline unstoppable in 2021. The rest of the offense is loaded with talented players including Tee Higgins, Tyler Boyd, and Joe Mixon, and the offensive line likely won't be as atrocious as it was last year.
The defense is very talented, the defensive line in particular gives me worries with guys like Trey Hendrickson and D.J. Reader coming off excellent seasons. The Panthers pass rush provides a good test for the Bengals offensive line, but after the respite of the Falcons game, this is another tough game for the Panthers.
Week 10 vs. Atlanta Falcons
Similar to the first game against Atlanta, this is a game the Panthers should win. The Falcons' roster doesn't get any better on the road and, by this point in the season there is a real chance that rookie Desmond Ridder is starting. If the Panthers aren't able to take advantage of a rookie on the road playing behind a questionable offensive line then it's hard to imagine them winning many games at all.
Week 11 at Baltimore Ravens
The Ravens are getting a ton of players back after an injury riddled 2021. Most importantly, Lamar Jackson is coming back healthy. Jackson took major steps in pocket passing last season before an illness affected his play in his last few games. The receiving room doesn't look inspiring, but the defense is dangerous, primarily the secondary which is getting the addition of Marcus Williams and Kyle Hamilton alongside Marlon Humphrey, Marcus Peters, and Chuck Clark.
The Ravens can win in different ways, with an identity as focused on offense as they are on defense. This, unfortunately, looks to be a matchup too tough for the Panthers to overcome.
Week 12 vs. Denver Broncos
A familiar foe travels to Charlotte. No, not the hated Super Bowl rivals from 2015, I'm referring to Russell Wilson. The former Seahawks quarterback has been involved in some of the weirdest Panthers games I've ever seen, and with a talented receiving corps behind him the schedule isn't going to get any easier for Carolina.
Wilson doesn't have the best reputation in the latter half of a season, in fact it's often expected that he declines right after Week 9. In that sense, there's a chance the Panthers defense can come up with enough takeaways to steal a win, but they are very likely to enter this game as significant underdogs.
Week 13 Bye
Once again the Panthers get an extremely late bye week. The more things change, the more things stay the same. Depending on how things are going, this does give them a chance at either a refresh before a final push or a reboot to use the final few weeks as a testing ground for players and coaches.
Week 14 at Seattle Seahawks
The subtraction of Russell Wilson alone makes this a winnable game for the Panthers. Drew Lock is not a good starter at all and, though there's great weapons in Tyler Lockett and D.K. Metcalf, I see the beginning of a rebuilding era for the once great Legion of Boom.
The defense is a bit better than people give it credit for, but this should be a game the Panthers win, even with the extreme crowds at Lumen Field.
Week 15 vs. Pittsburgh Steelers
Don't let the underwhelming options at quarterback fool you. Head coach Mike Tomlin usually finds a way to make the Steelers competitive and at .500 through improbable ways. The skill player talent should be very effective, and the vintage Steel Curtain pass rush remains intact.
This seems like a game that could feel very different depending on how the Panthers enter it. If they enter it in the playoff hunt then this is a very winnable game at home but if, like last season, they find themselves waiting for the offseason then the Steelers are a team that can draw that pain out further.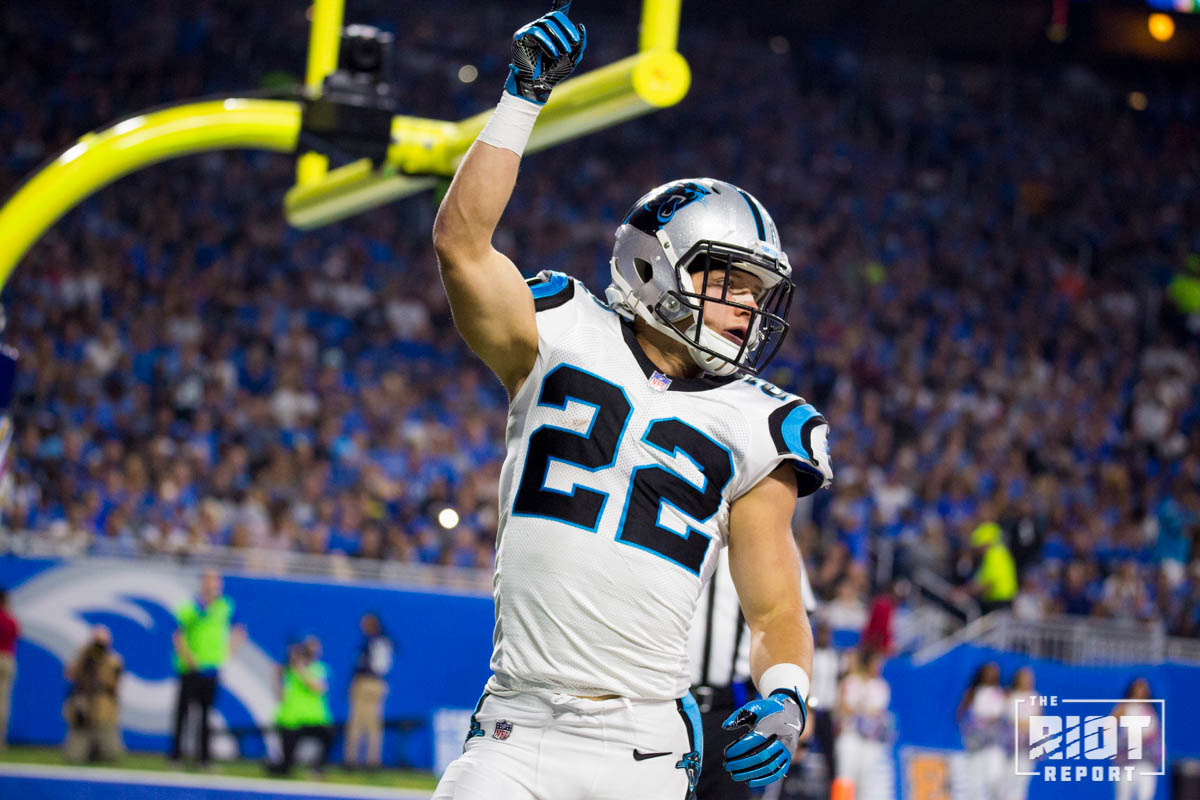 Week 16 vs. Detroit Lions
I don't mean to be a downer with a lot of these picks, so let's see if I can find some optimism with this one. The Lions made some big upgrades at skill player by getting D.J. Chark and rookie Jameson Williams to go along with T.J. Hockenson, Amon Ra-St. Brown, and D'Andre Swift.
The Panthers can take away a win if they're able to trap a very trap-able Jared Goff into making one of his pick parades a reality, and though their defense is certainly improving there should be chances to put points on the board in this one. The Lions aren't the pushover they have been at some points in the past decade, but this is a game that good teams win quite comfortably.
Week 17 at Tampa Bay Buccaneers
It would take Tom Brady's hourglass running out of sand before kickoff for the Bucs to lose this one at home.
Sorry.
Week 18 at New Orleans Saints
It's always a chore to play at The Superdome, and this time won't be any different. At the same time, I don't see the Saints being good enough where they can rest their players, which ironically enough makes this a more winnable game on their part.
Like with many division games, what things look like on paper tend to go out the window when it comes to the Panthers' match-up with the Saints, and if either team has something to play for at this point in the season then this should be a really fun game to watch.
I would love to be wrong about the Panthers' chances for 2022, and I love a majority of the pieces on the defense, but it seems as though the Panthers are going to struggle to be relevance come December unless they can overcome the odds against what looks to be a really tough run towards the middle of the season .
With the questions at quarterback and the uncertainty surrounding Matt Rhule's process I still see a long ways to go for them to compete in the NFC, weak as it may be. Granted, I do think they slightly improve on their record from 2021, and perhaps getting guys like Christian McCaffrey and Jaycee Horn back prove to be difference makers, but multiple players will need to take a step for Matt Rhule to prove people wrong in his prove-it season.
Until then, I remain a little pessimistic.
(Top photo via Chanelle Smith-Walker/Carolina Panthers)