The Carolina Panthers have undergone a lot of changes over the past two seasons, with coaches, quarterbacks and GMs all brand new at the corner of Mint & Morehead. So it's fitting that after a year off, the Roaring Riot is making some changes as well.
After a half-decade of tailgating at Cedar Yard One, the Roaring Riot has moved their weekly Tailgate With A Purpose event, which is fueled by Pepsi, even closer to Bank of America Stadium to the parking lot of 628 W. Morehead St for the 2021 season.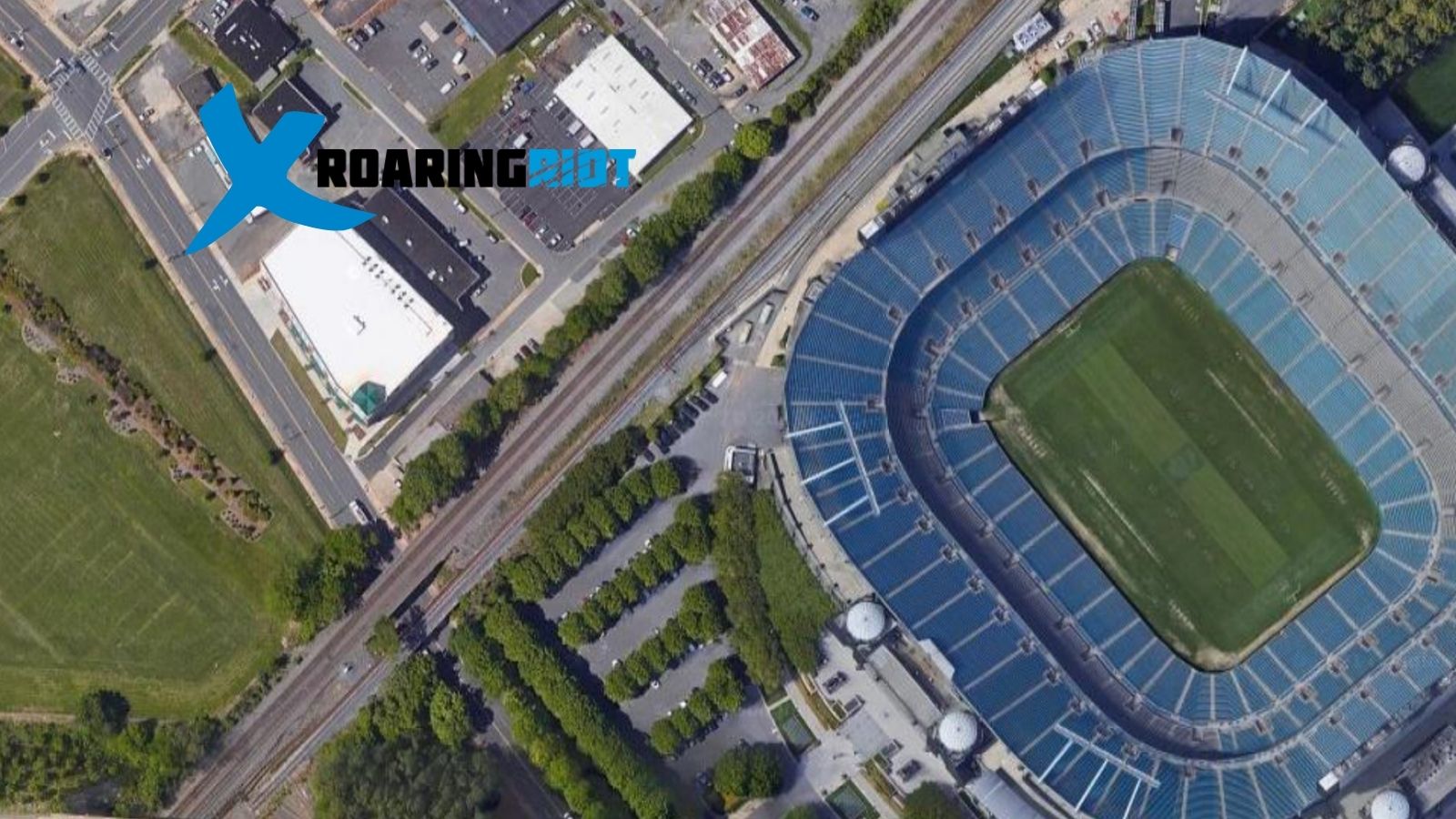 "We have known for a couple of years that the city was going to be placing the trolley on our old tailgate location," said Roaring Riot Ringleader Zack Luttrell. "So we evaluated multiple spots both closer and farther from the stadium, but ultimately, we just couldn't resist the opportunity to be a less than five minute walk from the game. We're really excited and we feel as if this is the perfect location for our members to tailgate during the 2021 season since we basically weren't able to see each other at all last season."
"I personally can't wait to get out there and party with my Riot family."

Tailgate With A Purpose, which has raised over $100,000 for charities over the four seasons prior to 2020, provides Roaring Riot members and their guests the opportunity to enjoy food from various area restaurants throughout the season, beers provided by NoDa Brewing and cocktails featuring Jack Daniels products.
All alcoholic beverages are available for a small donation to the Roaring Riot Foundation and all proceeds from the charity event go directly to the Foundation, which creates memorable, once-in-a-lifetime experiences for Panthers fans in need.
Pepsi has once again partnered with the Roaring Riot to create a number of fun experiences for Roaring Riot members throughout the year, including hosting the Aquafina Hydration Zone, which will provide Pepsi products, including Gatorade and Lipton Tea, to fans to stay hydrated on those hot Carolina mornings – when it's time to head in, a local high school marching band will be leading the entire tailgate up Morehead Street to Bank of America Stadium to put a little 'Pep in Our Step' before fans head in to watch their favorite team dominate on Sundays!
"The tailgate has always been a huge perk of being a Roaring Riot member and the fact that we missed out on is last year makes it all the more important that we're able to really kill it this year," added Luttrell, who has been known to jump into the DJ booth occasionally to spin some tunes at the raucous events. "We're so thankful for Pepsi, our restaurant partners and all of our members — we think 2021 is going to be our best year yet, that's why we included a free guest pass for all of our members in their 2021 membership kit."
"Once you tailgate with us, we're confident you'll want to come back again next week."
Check out more info on the Roaring Riot and how to become a member at their website.