When Zack Luttrell was watching Panthers games by himself at bars in Philadelphia, he would often dream of a time when he would never have to be alone watching his favorite team play ever again.
A few years later, his dream was a reality as he formed the Roaring Riot, a Panthers fan union that would eventually have over 8,000 members, 40 chapters around the world and a history of donating over $100,000 to local charities since its inception.
Now, on Thursday Night Football in front of a national audience, the Roaring Riot will take the next step.
"Since we started the Roaring Riot, one of our dreams has always been to have our own dedicated section at Bank of America Stadium," said Luttrell. "Now, with the unprecedented circumstances surrounding this season, this new era of the Panthers being upon us and a host of other factors coming together to form the perfect storm, we're able to make that happen,"
"I couldn't be more excited."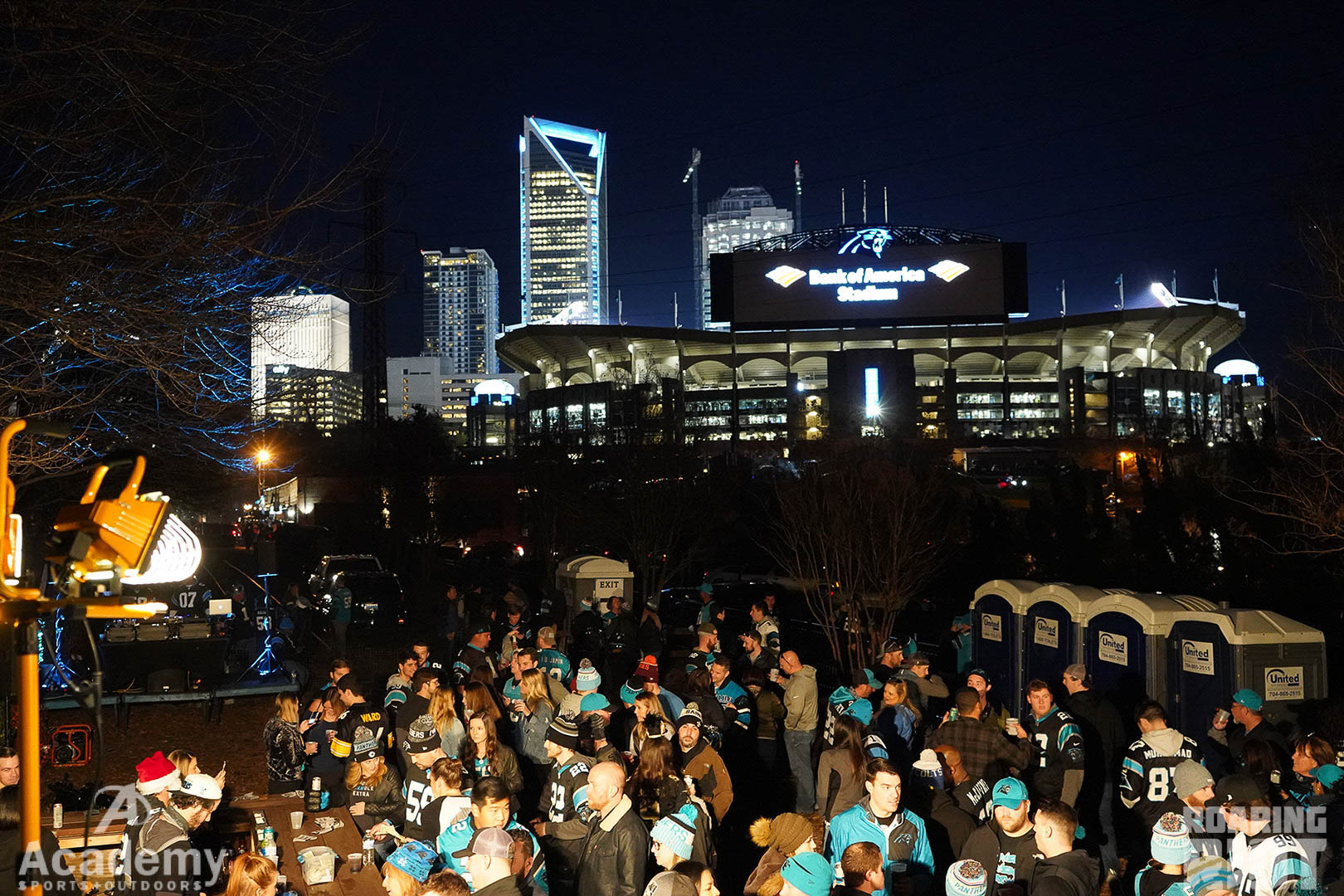 The Roaring Riot, one of only two official supporter groups of an NFL team, will have a dedicated section for the loudest and proudest Panthers fans beginning Thursday night against the Atlanta Falcons, where they'll dominate sections 202, 203 and 204 behind the goalposts. The Roaring Riot has been tasked with leading cheers, chants and bringing their overall raucousness to Bank of America Stadium – after Thursday Night, they'll move into a nearby club section which had previously been closed due to the stadium's COVID-19 protocols.
Despite being socially distanced and in pods strewn throughout the west end zone, fans who have been kept from seeing their "Riot Family" throughout the season – the current pandemic has wiped away both the Riot's weekly 'Tailgate With A Purpose' event that raises money for charity and regularly has over 1,000 attendees as well as their Away Game Experiences in which they take hundreds of Panthers fans to 'take over' an opposing stadium – will get to cheer on their favorite team against a division rival.
"2020 has been a miserable year for many of us, but this moment, this experience, is going to make up for a lot of that," said Anselmo "Cheeto" Arellano, who is driving in from Greensboro for the game. "We haven't been able to hang out as a Riot family yet this season, so to have the first official event to be all of us sitting together at a regular season game? It's thrilling."
"No inclement weather was going to keep me away – I'm beyond excited to experience this game."
Arellano plans to attend the rest of the Panthers home games in the Riot Section.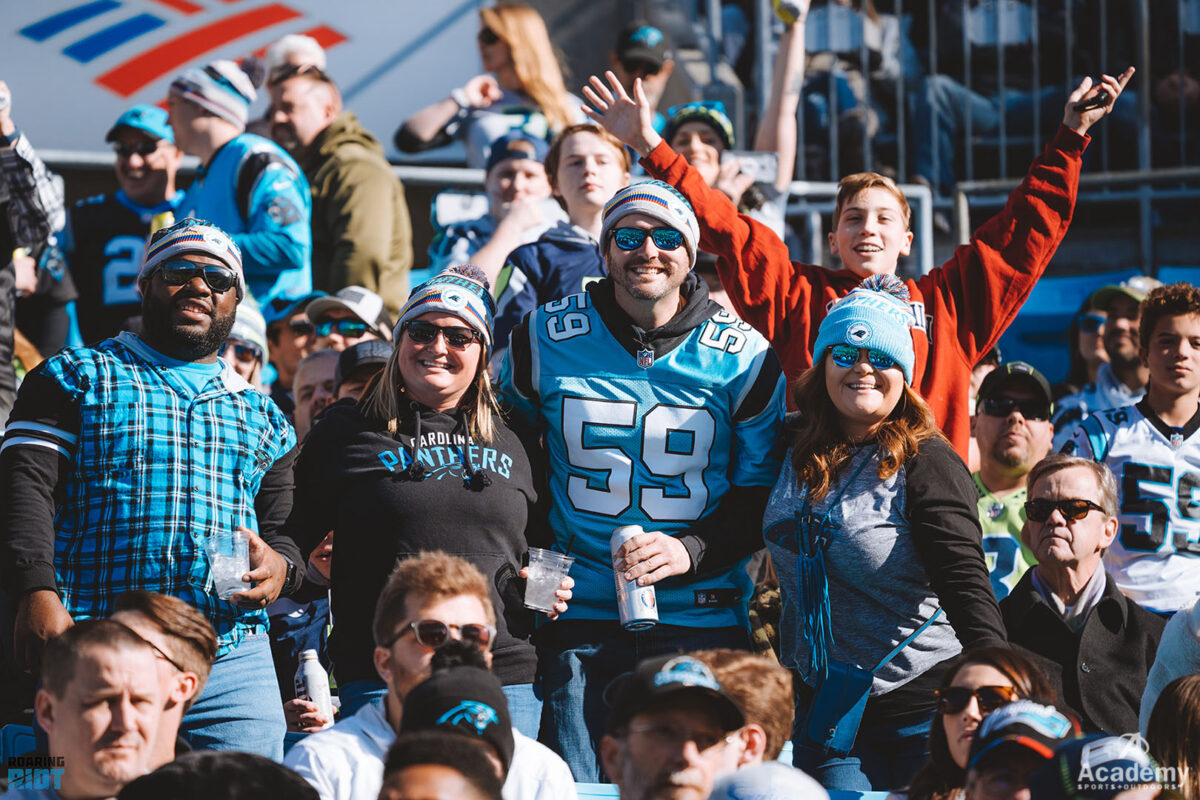 Luttrell and the rest of the Roaring Riot are hopeful that the Panthers, like the Roaring Riot, view the 2020 season as an audition for having the first official supporter section at an NFL stadium on a permanent basis. That's why they're bringing organized chants, signs and banners in order to create a student-section type atmosphere to Bank of America Stadium, which has traditionally been known as a stadium which is easily dominated by opposing fans.
In Week 6, there were audible "Let's Go Bears" chants in Carolina – the Roaring Riot aims to make those a thing of the past.
"Honestly, I think we bring a different type of energy to the game," added Luttrell, who will be wearing all blue along with the rest of the color-coordinated group. "The same way the Cameron Crazies or the risers at a UNC game can change the flow of the game, that's what we aim to do at Bank of America Stadium."
"This is a forward-thinking team and we think this is the next evolution of a fanbase – and we're hoping to be at the forefront of that revolution as we try to change the culture of what it means to attend a Panthers game and cheer for your favorite team."
The Roaring Riot still has tickets available for their section in the Roaring Riot section available to their members for the rest of the season at a discounted ticket price.