While the Panthers issued a statement via their team website after reports surfaced this morning that the Panthers' franchise quarterback would be visiting Dr. Robert Anderson, renowned foot specialist, in Green Bay, to seek more information on the foot injury that has not fully healed, there were still many questions left to answer. Ron Rivera sat down with a handful of reporters Friday at Bank of America Stadium to talk about his quarterback's injury and how it has affected both Newton's pysche and the team as a whole.
This transcription has been edited for brevity and clarity.
Can you follow up on the statement that was issued by the team today about Cam's visit to Dr. Anderson?
The statement tells you the whole thing. Read the statement that was made by Marty this morning, which I just saw, I think it tells the tale.
Was it much of a surprise that this had to happen?
I couldn't tell you that, either. Because you didn't know what to expect and I guess, going through, this is part of the process, or saying that it's part of the process is really what it is. The circumstances of what has happened is really dictating the circumstances as we're going forward. There's nothing else for me to add other than what's on the statement.
Is the hope still to avoid surgery?
Yeah. I just can't – [there's] nothing to tell you.
Did Cam come to you this week to say he wanted to see someone else about this?
His discussions with us pretty much have been right along the lines of what needs to happen. He's been up front with us, he's been honest. He's done everything he can, he's working hard and this is, I think, another one of the steps that he has to take.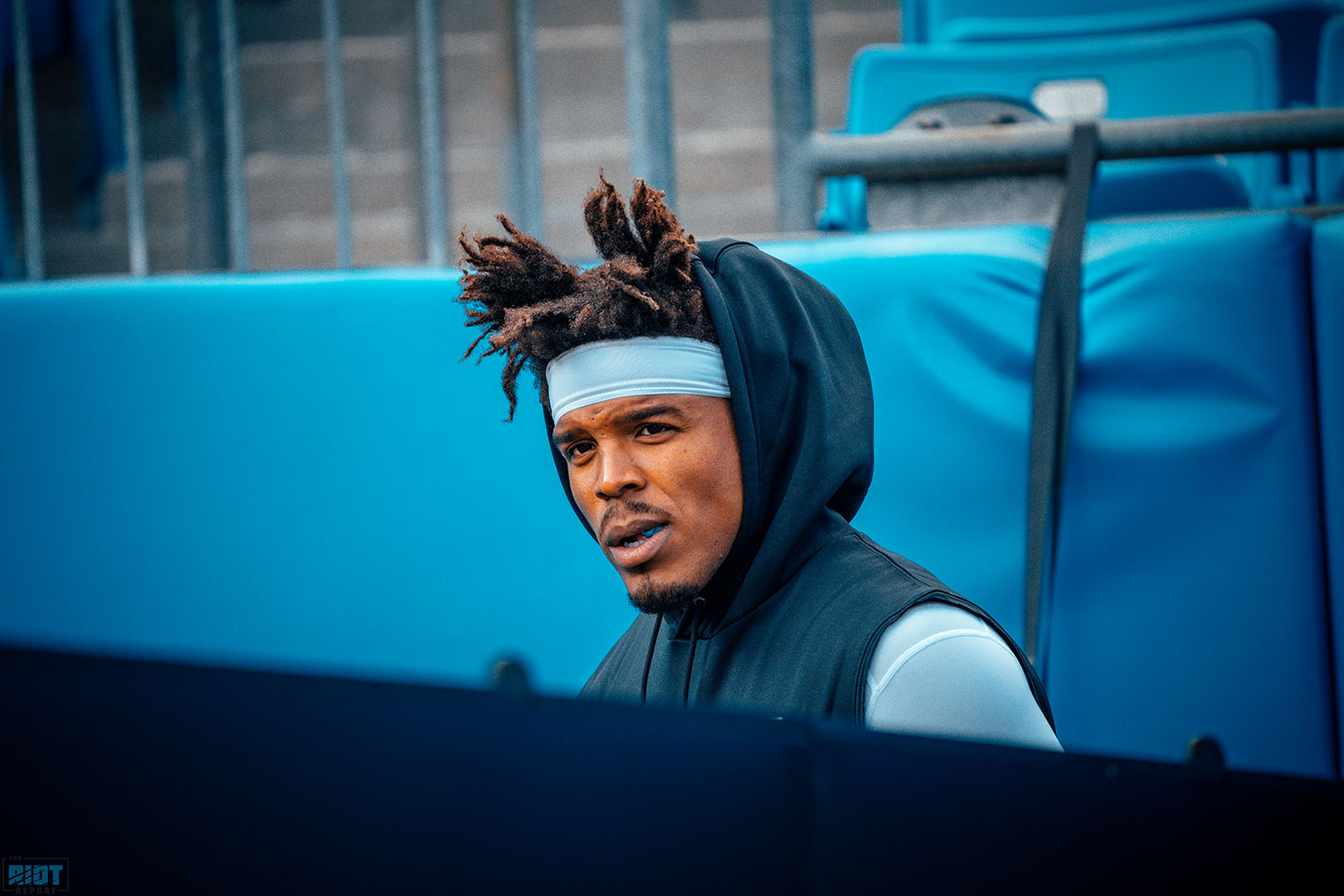 Did he seem frustrated that he had to keep going through these steps?
I would say that's fair, because he wants to compete so badly and that's probably the fairest way to put it is I did get the sense that he was frustrated.
Frustrating for you, too, Ron? Because you see how hard he's been working….
Oh, yeah. You want everything to be positive, you want to be able to go forward with it and unfortunately – you know him, he's anxious. Nobody really knows the timetable, that's why we haven't been able to give you a timetable. We have just said – the biggest thing we want to do is support him, be there for him and hopefully, when he's 100%, we can move forward.
Has there been any discussion on putting him on IR?
I don't want to get into that, because again, we're just listening to information we're getting.
Not IRing him initially, was that with the thought that he would be back within eight weeks potentially?
Probably, but again, with this injury, we really don't know. We really don't.
But it's still progressing forward? I think a lot of people may view this as a setback.
I wouldn't even use the word setback, because, again, nobody really knows – he's going to go up, he's going to be examined by probably one of the best foot guys we know of, and we'll get an assessment then, so until then – honestly, guys – I would wait until you hear something else from us before you draw any other conclusions because that's unfair.
You feel good about the team and where you guys can go with Kyle Allen?
Yeah, I feel very good about who we are as a football team. Last Sunday was a little bit of a setback across the board – like I said after the game, there's a lot of blame that has to go around to everybody. The biggest thing we have to do now is go forward and start focusing on the Titans; we've got to go out and play well to give ourselves a chance to win.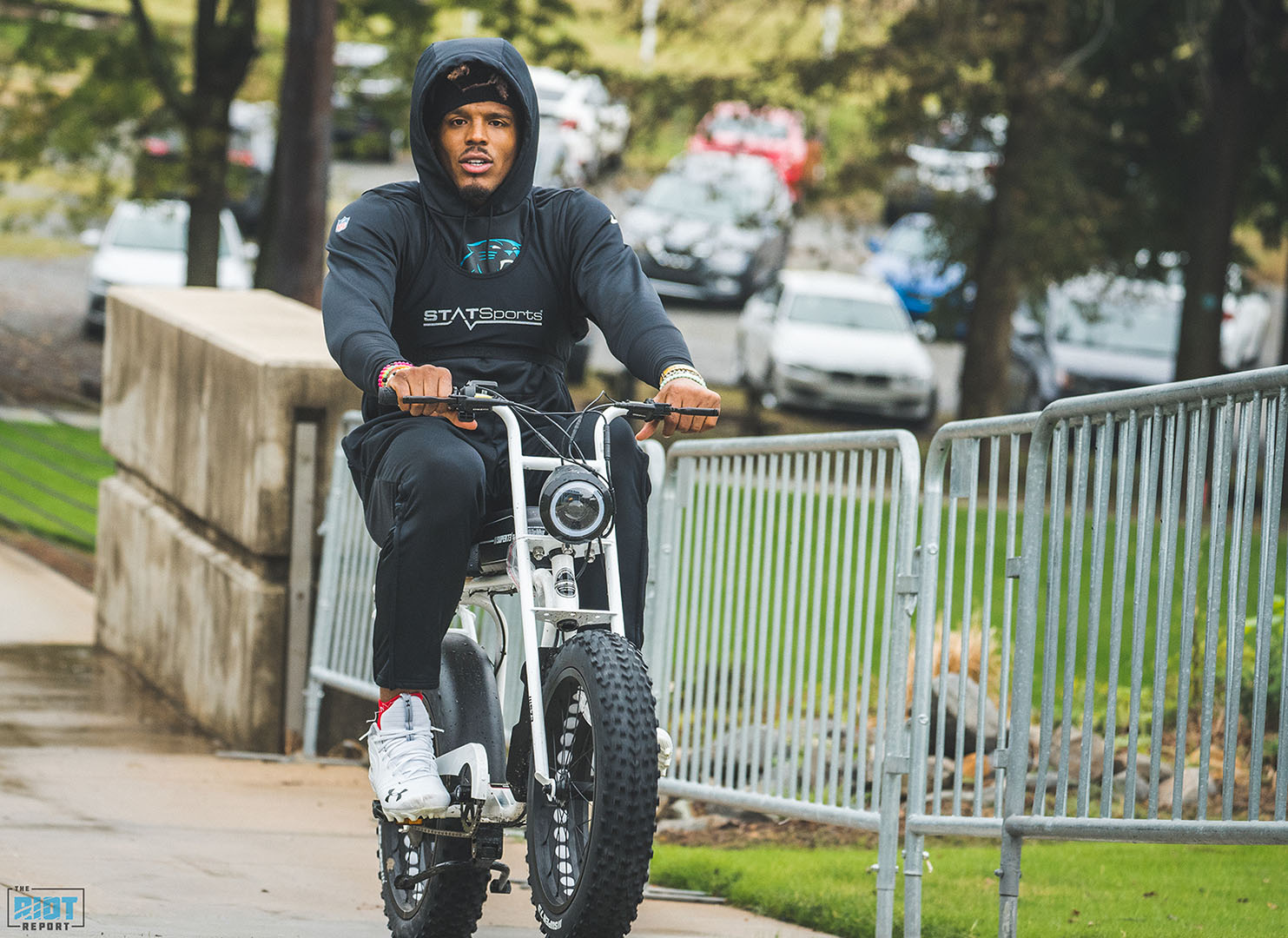 Hindsight being 20/20, but would you guys have done anything different over those first two weeks with Cam? 
Based on what we knew at the time, no. I thought we did what we were supposed to – obviously, it didn't work out that way and hindsight would be great to have, but no. I think the things that we did, in listening to the doctors and listening to the player – no.
Is there a certain threshold where he needs to hit that you guys might need to have a conversation that for his long term future, it'd be better to sit him for the rest of the season?
Well, I can't tell you that. He's going up and seeing probably one of the best foot doctors and whatever we get from the doctor will really impact the decision going forward. But until then, like I said, it would be pure speculation.