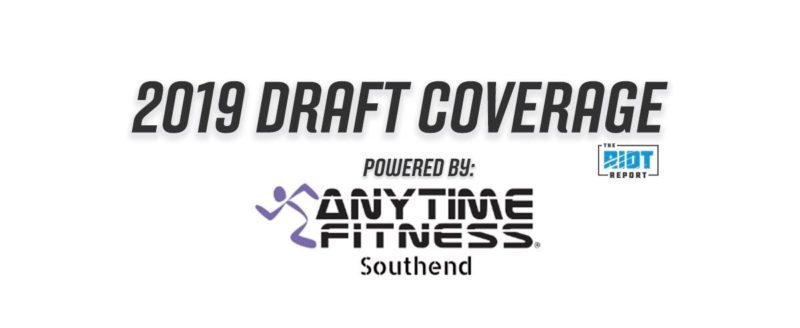 The first two profiles for interior defensive line week – on Jerry Tillery and Rashan Gary respectively – have focused on players who most likely fit on the Panthers is as 3-techniques with the potential to play outside on rushing downs. However, our final profile takes a somewhat different path, looking instead at one of the shorter and heavier defensive tackles in the class. So what does Texas A&M's Daylon Mack do that makes him alluring to NFL teams, and how would that work on the Panthers?
Before you check that out, maybe you should have a listen to our most recent podcast, where we talk about exactly what the difference between a 1-technique and a 3-technique are explained in detail, along with who the Panthers could really use along the defensive line:
Run Defense
As already mentioned, Mack will almost certainly be used differently as a run defender from the other two players profiled in this series, as with his size – 6-1 & 335 pounds – he is almost certain to see most of his snaps lined up either over the center in a 3-4 or in the A-gap in a 4-3. Because of that, a key part of what he will be asked to do is to take up space and try and reset the line of scrimmage to allow players around him to make plays. A part of doing this is having the strength to drive blockers backward, and Mack certainly has that:
Of course, this kind of disruption tends to lead to double teams, and in many cases Mack will simply be asked to use his power to anchor and look to engage two blockers while not giving up yardage, similar to what he does here:
Of course, not every scheme will ask him to simply take up space on every snap, and the ability to penetrate and disrupt is another key part of what some teams ask their interior defensive linemen to do. To this end, Mack shows a remarkable first step for a player of his size, allowing him to work into gaps and either create negative plays or force runs outside into waiting defenders:
What helps him to do this is his hand usage – he showed a generally good ability to locate his hands inside the frame of the blocker early, which not only worked to protect his own frame but also allowed him to use his strong arms to force blockers off-balance, thereby making it easier for him to disengage:
Additionally, by keeping the blocker's arms off of his frame, he made it easier for him to work back to the ball should the runner cut inside of him:
The only real concern with Mack as a run defender is the consistency of his pad level, as while he showed excellent functional power when his pad level remained low, he did have a tendency to rise up at times during plays, thereby raising his center-of-mass and making it easier for blockers to negate his momentum and to drive him backward:
Given that he showed the ability to stay low a reasonable amount of the time and that his small size shouldn't lead to a high pad level, this is likely as much an issue of discipline as anything else, but is something that teams should be aware of and look to address should they be the ones to draft Mack. All in all, Mack is one of the better interior run defenders in the draft class, with his combination of power and quickness giving him the potential to get even better.
Up Next: Pass Rush