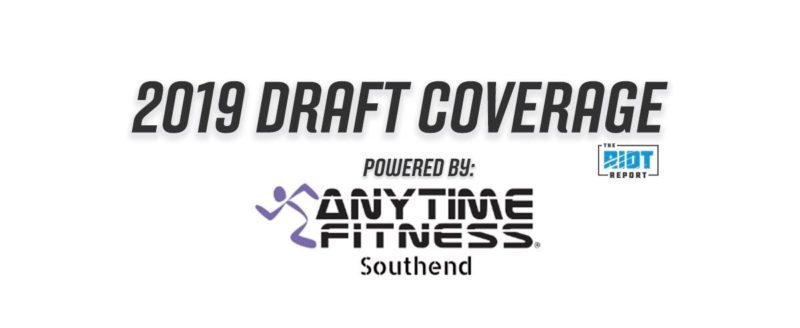 It's no secret at this point that the Panthers are in the market for an offensive tackle and that this is a position that they could potentially target as early as the first round.
One name that has been tied to the Panthers is Washington's State's Andre Dillard, with Ron Rivera all but calling out that their interest in him during the combine and Marty Hurney making a point of chatting with him at his Pro Day – and while there is no certainty that Dillard will still be on the board at 16, if he is, there is a real chance he could be the pick for the Panthers.
Before we get into Dillard, I'd invite you to check out our weekly podcast discussing the Panthers' draft needs, The Great British Drafting Show – our latest episode dives deep into the offensive line.

Download/Subscribe To The Great British Drafting Show: Apple Podcasts/Google Podcasts/Spotify/RSS/Pocket Casts
We'll also have full breakdowns of Greg Little and Jonah Williams coming later in the week, but before we get to those, what does Dillard offer a prospective team – and where could he be better?
Pass Protection
It's certainly easy to see the appeal with Dillard, as he is one of maybe two or three tackles in this class to show the kind of foot speed that teams look for in offensive linemen. This allows him to cover speed rushers – he's wearing #60 and playing left tackle:
And also to recover on stunts:
And to deal with late rushers coming off the edge:
While his ability to do this with small quick steps allows him to do this with the control to react back inside and to mirror back-and-forth with edge rushers:
All of this is not only very impressive but also extremely valuable – the ability to deal with pass rushers without need for a chip on the outside by either a tight end or a running back allows for far more offensive freedom than many teams are allowed in obvious passing situations.
He also showed a lot of nice things in turns of hand usage, using his hands well to fight off early contact and to keep defenders away from his frame as the play wears on:
And when it came to striking the defender, he showed both good timing and placement, locating his hands well inside the frame of the defender on a consistent basis:
However, there are some issues that show up on tape – while the short arms don't show up very often, there are times on tape where he appears to struggle for arm strength, with the defender being able to distort his arms and create a leverage advantage:
The biggest concern with his pass protection, however, is his pad level. While his knee bend tends to start off on the right foot, he has a real tendency to rise up as plays go on, which has two negative consequences. The first is that by raising his pad level he makes it much easier for defenders to get under his frame and jack him up, making him susceptible to bull rushes:
With his feet coming completely off the ground on the following play:
It also makes it very hard for him to recover once a defender is able to get outside of him – his straight legs make it hard for him to guide the defender around the quarterback:
These issues aren't things that can be completely ignored; until he is able to fix his knee bend, he is likely going to have issues matching up against rushers with a developed bull rush and longer-armed defenders are going to make things difficult for him due to his shorter, relatively weak (at this point) arms.
However, his foot speed, balance and hand usage in general are good enough to make him arguably the best pass protector in the class, even if his room for improvement is likely going to be limited due to physical limitations. After all, the ability to pass protect like this is going to make a player worthy of first round consideration:
Up Next: Run Blocking Evaluation