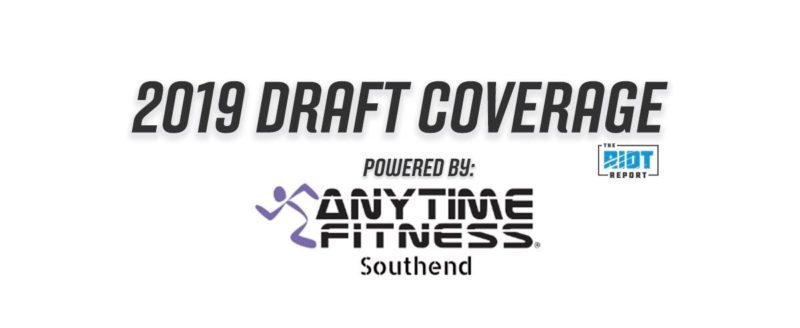 The Panthers are probably better set at corner than they have been for a while, with last year's starters returning in James Bradberry and Donte Jackson and a returning Ross Cockrell expected back after a season spent on injured reserve. This might not mean much to some, but Cockrell was seen as a real contender to get significant playing time before going down with a broken leg and the 27-year old gives the Panthers three legitimate corners heading into 2019.
This also helps their chances of playing more matchup-based coverages, something they spoke about at times last offseason, but in order to do that, they would ideally want to have a more conventional nickel option on the roster to handle smaller, shiftier slot receivers. Add to that the questionable depth beyond the three names mentioned above and the fact that Bradberry and Cockrell will be free agents in 2020 and the idea of the Panthers targeting a corner in the middle rounds doesn't seem untoward.
Before we get to my suggestion for a mid-round nickel cornerback option, you should first check out my Cornerback Big Board, take a closer look at why it's so hard to draft a cornerback and get it right and have a listen to our offseason series, The Great British Drafting Show, detailing the Panthers' needs and wants come April's draft.

Now back to the task at hand. The Panthers may be in the market for a nickel cornerback come the draft – why should that be Central Michigan's Sean Bunting?
Athleticism and Related Activities
A huge amount of cornerback play is built on athleticism, with players needing the speed to run with receivers, the movement skills to mirror in man coverage and the explosion to break to the ball in zone. In addition to this, some teams and schemes look for players with particular physical profiles while others want players to show the physicality to handle bigger receivers and to get off blocks as run defenders; Bunting ticks most, if not all, of these boxes.
Standing at 6-0 and 195 pounds with 31 3/4″ arms and 9 5/8″ hands, Bunting has the size and length to play outside in any scheme while also offering the potential to play inside if needed. He also flashes good speed on tape:
This was backed up by his 4.42 40 yard dash at the the combine, which was good for fifth among cornerbacks. While he didn't take part in the change of direction drills in Indianapolis, he did post good numbers in both the jumps as well, with a 126″ broad jump (12th) and a 41″ vertical jump (second). These don't mean a lot by themselves – but for a player who spent a lot of time going against receivers who aren't going to play in the NFL, it is always nice to have the athletic numbers as reassurance.
This athleticism also showed up in the form of his ability to move in space. When asked to play cover 3, he was able to run vertically with receivers without having to break his backpedal:
And in man coverage, his combination of agility, quickness and balance allow him to follow his man effectively through the route:
This was also valuable when he was asked to play in press, with the foot speed and balance to stay in front of his receiver, and the ability to recover from early misdirection:
The only concern with Bunting from an athletic point of view is his strength, as while at 195 pounds, he isn't light, he looks slight on tape and when receivers looked to engage at the route heads looking to get a slight push off, he struggled to absorb the contact at times:
This is something that can come with time, and given his other athletic traits, Bunting should be seen as a high level athlete, even for a cornerback; thus gives him an extremely high ceiling for a player expected to be drafted on the third day of the draft.
Up Next: How Does He Cover?