With Wide Receiver Week over, the Scout Camp series is now moving on to linebackers –  for clarity this means 4-3 OLBs and ILBs, with 3-4 OLBs being covered later during EDGE week.
With Thomas Davis leaving the Panthers and David Mayo a pending free agent, the Panthers could be in for their biggest change at linebacker in a while, but with Jermaine Carter, Jr. expected to step into the #3 LB role, this position isn't something the Panthers are likely to target in the early stages of the draft – though it would be foolish to rule anything out once we get past the first round.
With that in mind, what does the 2019 4-3 OLB class have in store for prospective teams?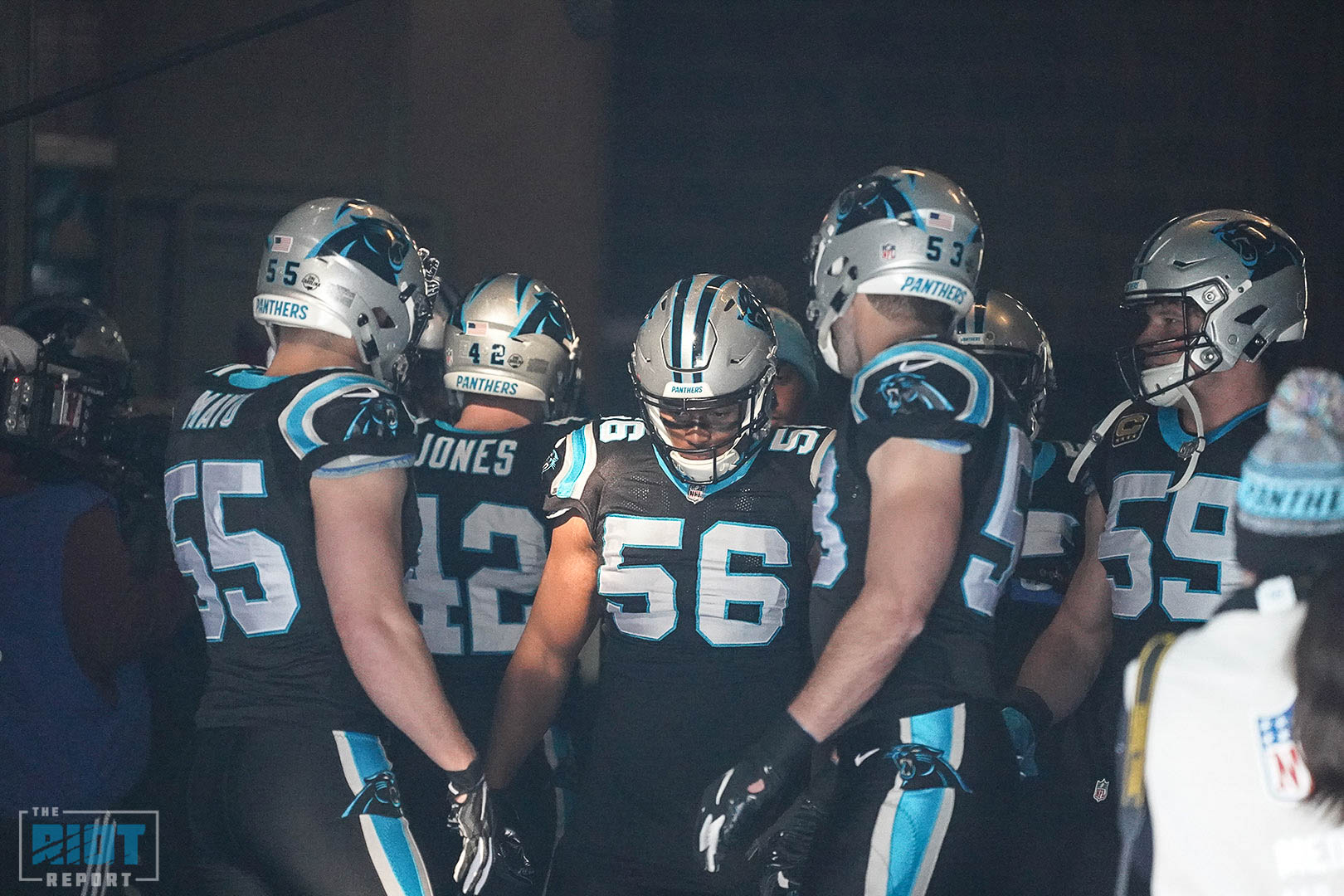 Method To The Madness
Before we look at the big board, let's first quickly talk about how I evaluate linebackers for the board, and what I use to differentiate 4-3 OLBs from ILBs. The last bit is – to a large degree – arbitrary, as I use NFL Draft Scout as a source of draft-eligible players by position and as a guide of how to shortlist who I watch to begin the big board. To a large degree, I simply use their distinction of who gets listed as an inside and outside linebacker, but not completely – there are some players whom I have moved between categories, largely due to the balance between their ability in space and their ability to play in the box. This is far from a perfect method, and many of these guys could probably move between the two groups, but for the handful of players for whom the distinction is meaningful, it is worth making the distinction. The same thing is true for 3-4 OLBs and 4-3 DEs. But how do I go about evaluating these players?
As with most of the prospects, the evaluations here are given in three categories: athleticism, core skills and bonus skills – although the exact wording of these will change between positions; the evaluations generally are split in this way as well. NFL linebackers need to have the speed to cover outside runs and to run with receivers in space, as well as the movement skills to adjust to receivers either in zone or in man. Technique wise, players need to show the ability to tackle, to take on blockers both by avoiding contact and by shedding blocks – and from a mental point of view, players need to show that they can navigate blockers to stay in their gaps.
It is also nice to see players add something as pass rushers and to have to ball skills to come up with interceptions, but neither are critical skills. None of these skills can be viewed completely objectively, but the aim of my evaluations is to focus on these skills in particular and build the macroscopic from there rather than trying to view player performance holistically.
Having said all that, let's look at the big board
Up Next: The Linebacker Big Board