Since David Tepper bought the Panthers back in 2019, four different people have had the opportunity to lead the Panthers as their Head Coach and, if Steve Wilks proves unsuccessful in securing the job for 2023, that will soon become five. Throw in a GM change and it's fair to say that the Panthers haven't had a huge amount of continuity in recent years.
This probably shouldn't come as a huge surprise as the Panthers have gone an uninspiring 22-44 over that four-season span – teams only tend to get continuity when things are going well. However, with every change in leadership, and therefore direction, the Panthers have wasted a huge amount of time, draft capital and cap space without making much, if any, notable progress.
It is easy to blame all this disfunction on Matt Rhule's largely-disastrous tenure but, while he certainly deserves a fair portion of the blame, it is worth noting that this problem started well before he arrived in Carolina. So, with that in mind, how DID the Panthers end up where they are, where exactly are they, and where on earth do they go from here?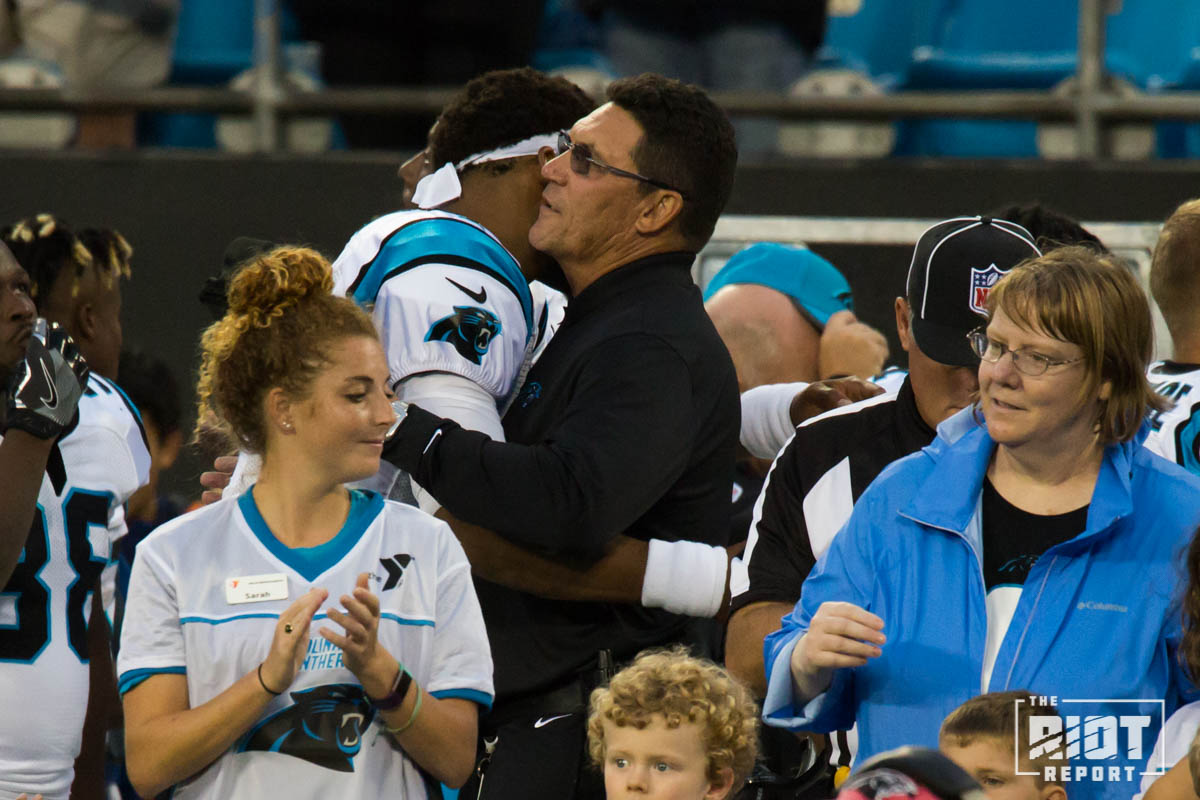 To understand this properly, we really have to go all the way back to the 2016 season. The Panthers were coming off a 15-1 season that ended with a fruitless trip to the Super Bowl and, while they had opted to let Josh Norman walk in free agency, they were otherwise able to bring back almost their entire roster while making additions through the draft and getting Kelvin Benjamin, their leading receiver from 2014, back after missing all of 2015 with injury.
2016 was therefore meant to be the year when the Panthers finally managed consecutive seasons, where their MVP quarterback confirmed his status as the preeminent talent in the NFL and they finally got over the hump and brought a Lombardi back to the Carolinas. Needless to say, things didn't go to plan.
After a 1-1 start featuring a missed game-winning field goal and a 19-point win, the wheels fell off in a home loss to the Vikings, with Cam Newton throwing three interceptions and being sacked eight times in a game that would prove to be career-ending for left tackle Michael Oher.
Over the rest of the season, the Panthers would see Tre Boston, Devin Funchess, Ryan Delaire, Gino Gradkowski, Ryan Kalil, Andy Lee, Dean Marlowe, Kevin Norwood, Zack Sanchez and Teddy Williams would all suffer season-ending injuries, while Luke Kuechly and Cam Newton would suffer injuries that would ultimately be the beginnings of their early departures from the ranks of the game's elites.
Largely through no fault of their own, the Panthers had had the core of a championship roster pulled out from under them.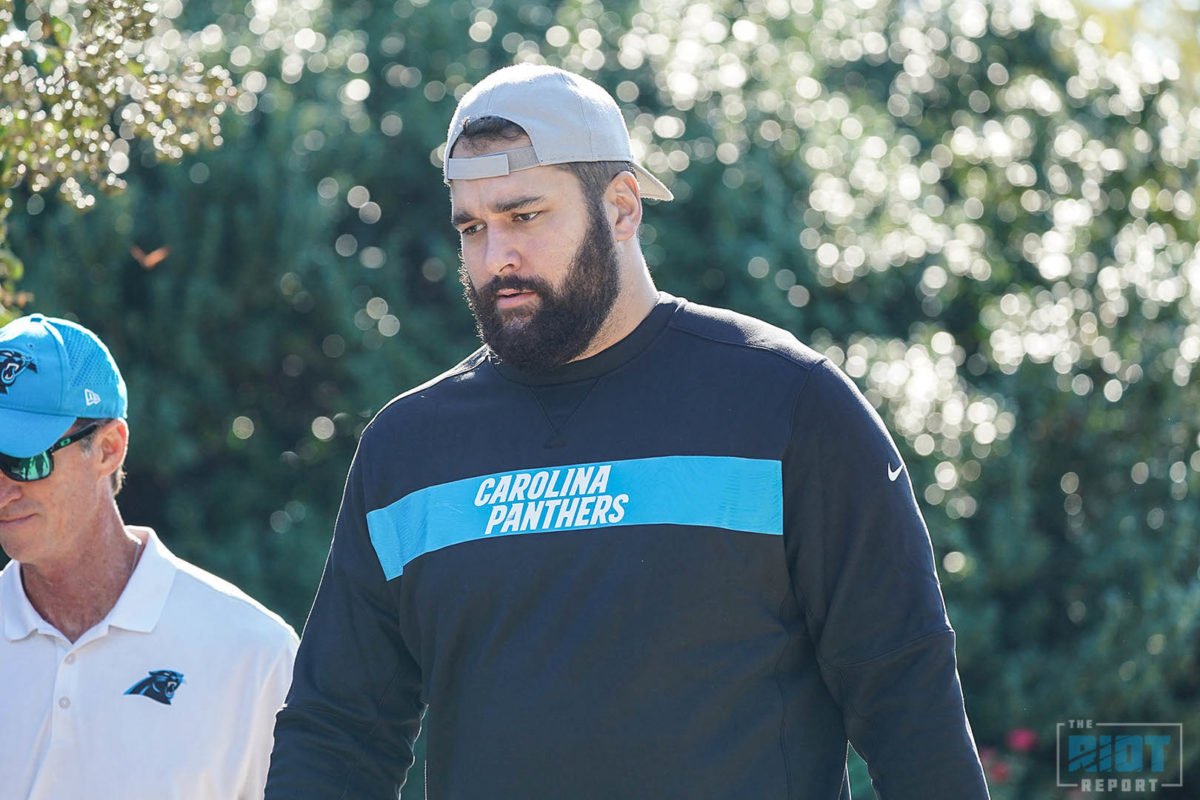 That lingering sense of golden opportunity lost went on to dominate the rest of Ron Rivera's tenure in Carolina. Over the course of the 2017 offseason, the Panthers draft Christian McCaffrey, Curtis Samuel and Alex Armah to improve a spluttering set of skill position players, signed Matt Kalil to replace Michael Oher at left tackle while drafting Taylor Moton to be another long-term piece on the offensive line and added a trio of veteran defensive players in Julius Pepper, Jarius Byrd and Mike Adams.
Though Matt Kalil once again struggled with injuries, and the Panthers ultimately lost Curtis Samuel to injury during the season, the Panthers did bounce-back with an 11-5 season leading to a Wildcard spot though, despite one of the great postseason performances of recent times from Cam Newton, the Panthers again fell short in a tight loss to the Saints.
However, with things now once again looking to be going in the right direction, the Panthers headed into the 2018 offseason with a sense of renewed optimism.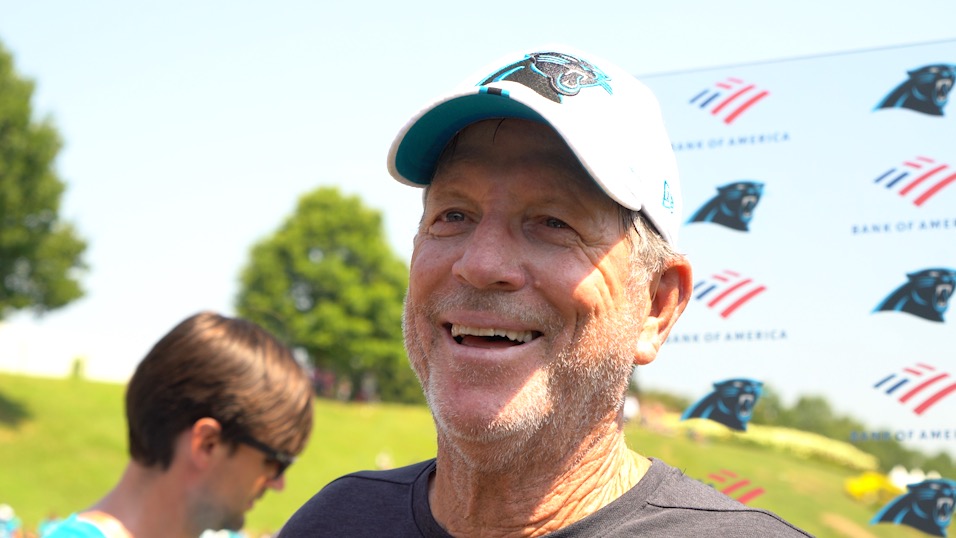 Though now facing the inevitable cap implications of an elite young roster slowly moving on to their second contracts, the Panthers were able to sign the likes of CJ Anderson, Torrey Smith, Dontari Poe, Eric Reid and Ross Cockrell to help replace the loss of Jonathan Stewart, Star Lotulelei and Kurt Coleman, while Andrew Norwell's departure could be covered by the play of Daryl Williams and Taylor Moton.
Even more encouragingly, the Panthers were able to add elite receiving talent DJ Moore to help a receiver group that struggled down the stretch, while Donte Jackson, Rashaan Gaulden, Jermaine Carter, Andre Smith and Kendrick Norton were expected to help bring some youth to an aging defense. Add in Ian Thomas as the long-term replacement to Greg Olsen and it looked as though the Panthers were looking to contend long-term.
Most importantly of all, however, new offensive coordinator Norv Turner was expected to help take much of the burden off of Cam Newton and allow him to take the Panthers over the edge, rather than holding it up in a recreation of the Atlas myth.
We all know how that ended up.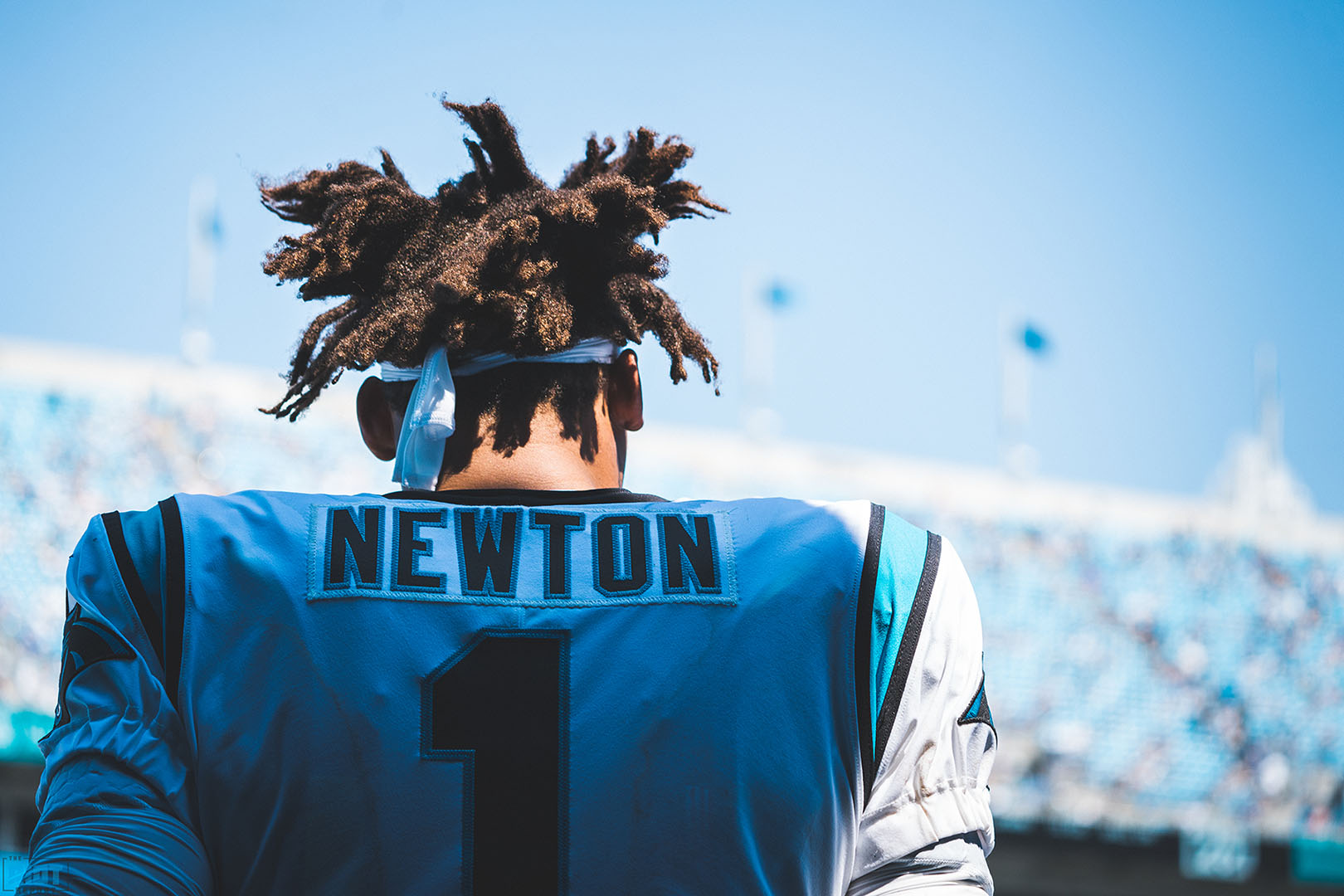 Cam Newton would suffer another serious shoulder injury, Matt Kalil would never return from his nagging injuries and Greg Olsen, Ross Cockrell, Daryl Williams, Shaq Thompson and Graham Gano would all end the season on IR.
Once again, the Panthers had build a genuine contender only to see injuries trip them up, and then kick them in the teeth for good measure.
Though the Panthers would make some moves to try and contend again in 2019, highlighted by the selections of Brian Burns and Greg Little to replace Julius Pepper and Matt Kalil and the signing of Matt Paradis, Gerald McCoy and Bruce Irvin, Cam Newton would play just twice and Poe, Kawann Short would both end the season on IR.
With the Panthers sitting at 5-7, Newton on IR and the playoffs looking like a pipe dream, rookie owner David Tepper made the decision to move on from Rivera, and four seasons of building an increasingly old, increasingly expensive roster to live up to the promise of that 2015 season finally came to a close.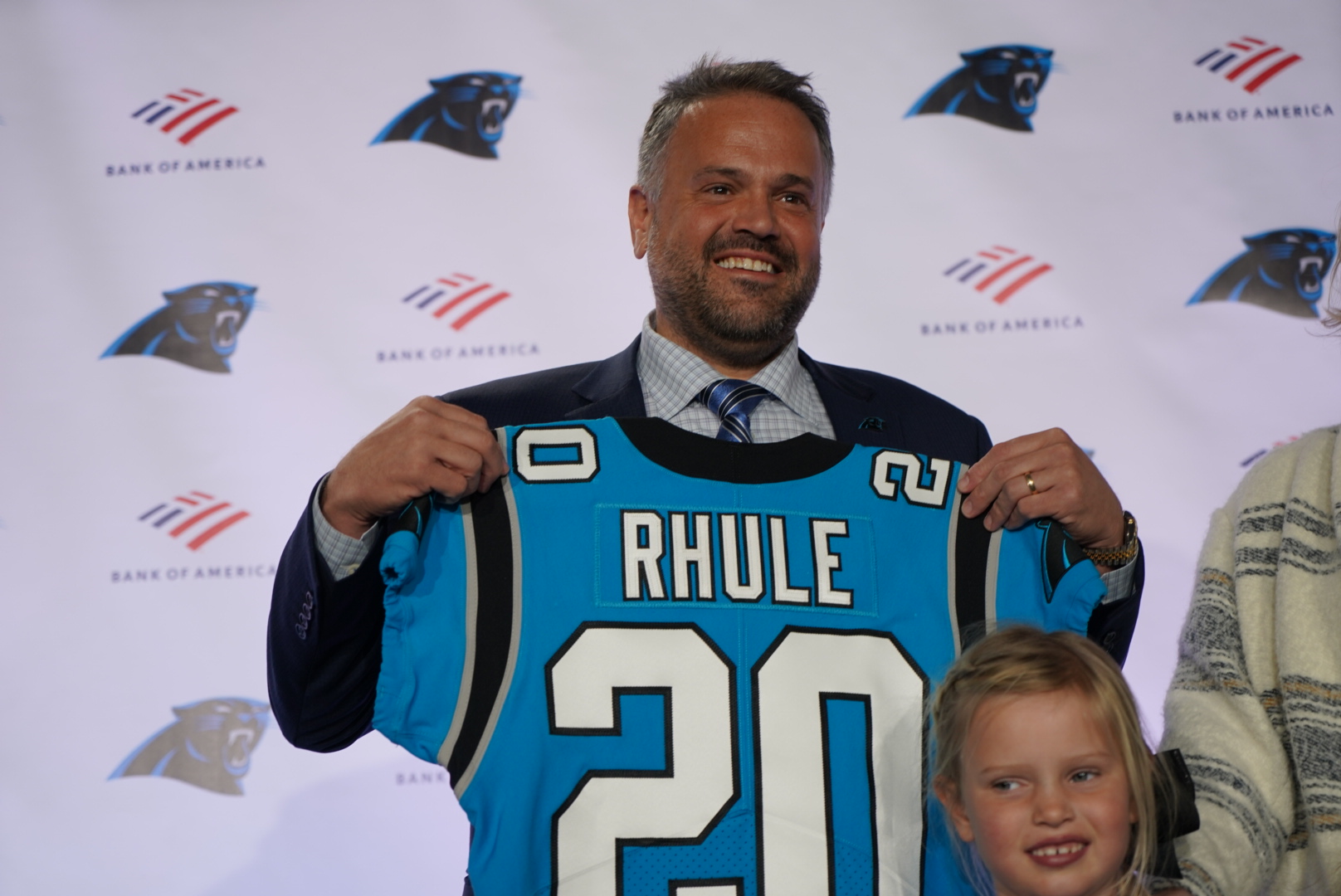 Teams getting older and more expensive in pursuit of an elusive return to recent glory is far from a new story in sport, you only need to look at the current Lakers' roster to see a very similar story, and this almost always leads to an eventual rebuild.
This certainly looked like the path the Panthers were taking when Tepper then hired former college coach Matt Rhule, especially when Kuechly announced his retirement shortly into the offseason. Cam Newton was released with a year left on his contract, with 2019 starters Greg Olsen, Kyle Allen, Greg Van Roten, Trai Turner, Gerald McCoy, Dontari Poe, Vernon Butler, Mario Addison, Bruce Irvin, James Bradberry and Eric Reid all departing.
Replacing them was an entire draft class focused on defense, Teddy Bridgewater signing on a three-year deal to be the bridge quarterback, and a number of free agents on prove-it deals to help fill out the roster. This wasn't a roster that many on the outside expected to win right away, something that was supported by an eventual 5-11 record, but the foundational blocks of a winning roster were slowly being laid down.
Then that all went out the window.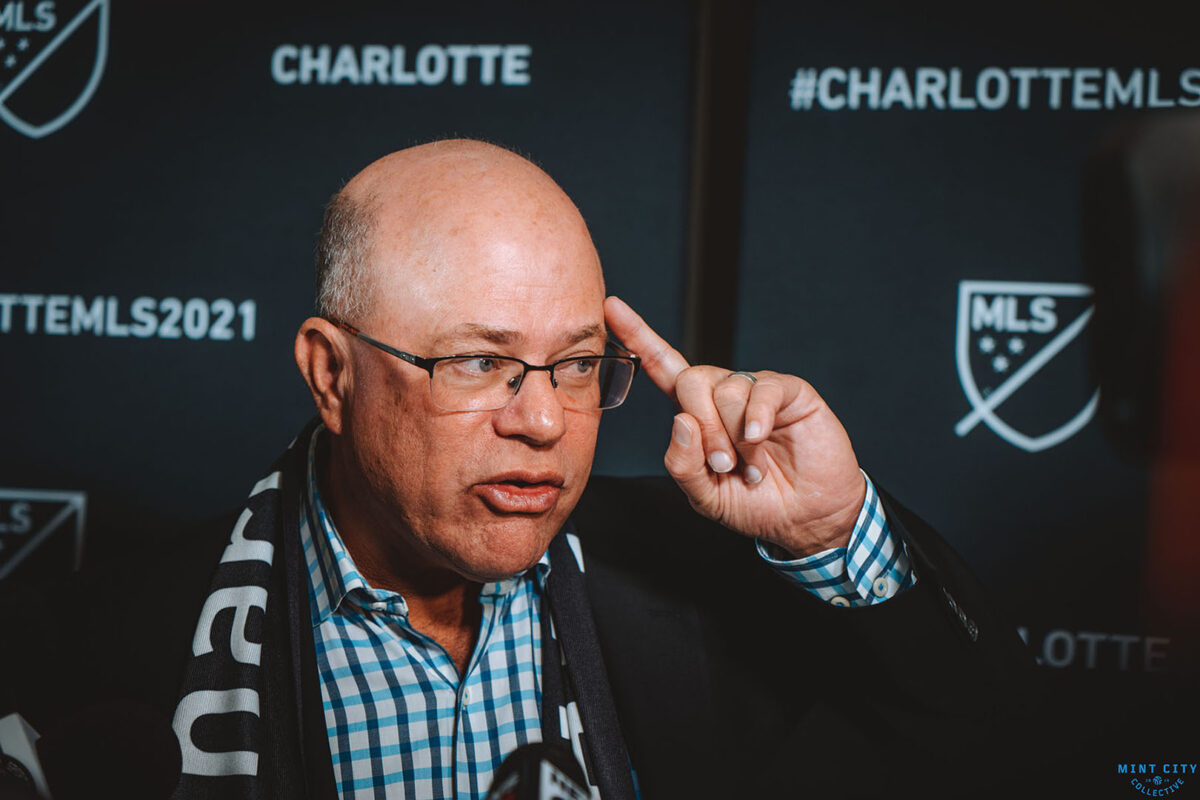 The Panthers' 2021 offseason is a lesson in what a lack of self-awareness can do. From the top down the Panthers seemed to believe, that they were far, far closer to being contenders than their 5-11 record indicated and, if they could only find their quarterback savior and add some pieces to help get their defense over the top, then they would be back at the top table.
The first glimpse of this came when David Tepper made some very non-comittal comments about quarterback Teddy Bridgewater during a press conference near the end of the season. Within six months, Bridgewater was in Denver and the Panthers had sent second, fourth and sixth round picks to the Jets for Sam Darnold. On defense, the signings of Morgan Fox, Haason Reddick and DaQuan Jones were complimented by the selection of Jaycee Horn in the first round and, following Horn's injury, trades for CJ Henderson and Stephon Gilmore.
That's an awful lot of effort, draft capital and cap space for another 5-11 season.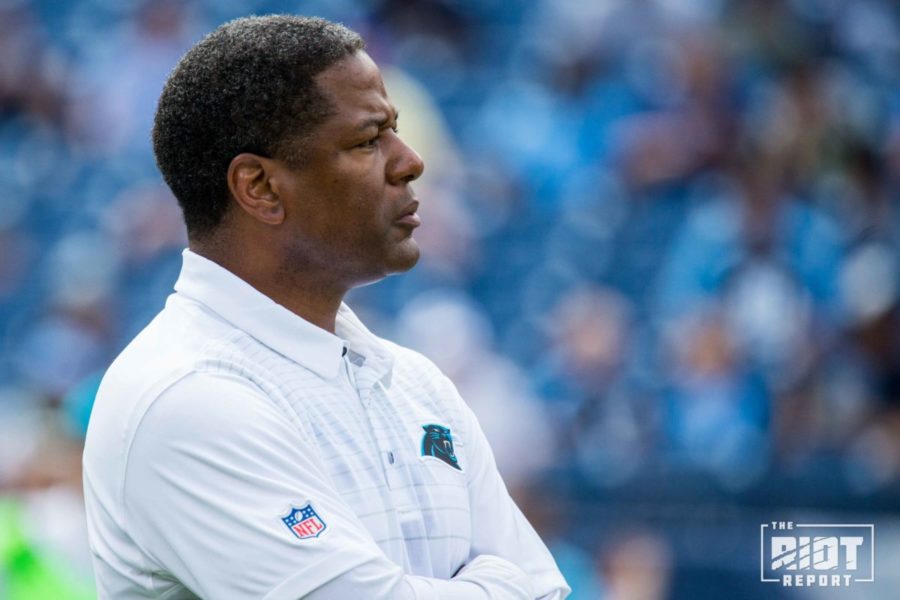 We all know how the 2022 season went – it's certainly fresh in your mind. More trades, more free agent machinations and more losses. Moving on from Rhule certainly helped changed the narrative come the end of the season, but a fifth straight losing season seemed almost inevitable as soon as Week 4 and yet another season of change awaits.
However, before we go any further, it is worth taking some time to try and answer the question that the Panthers seemed to have completely misjudged back in 2021.
Just how close are the Panthers to being a contender?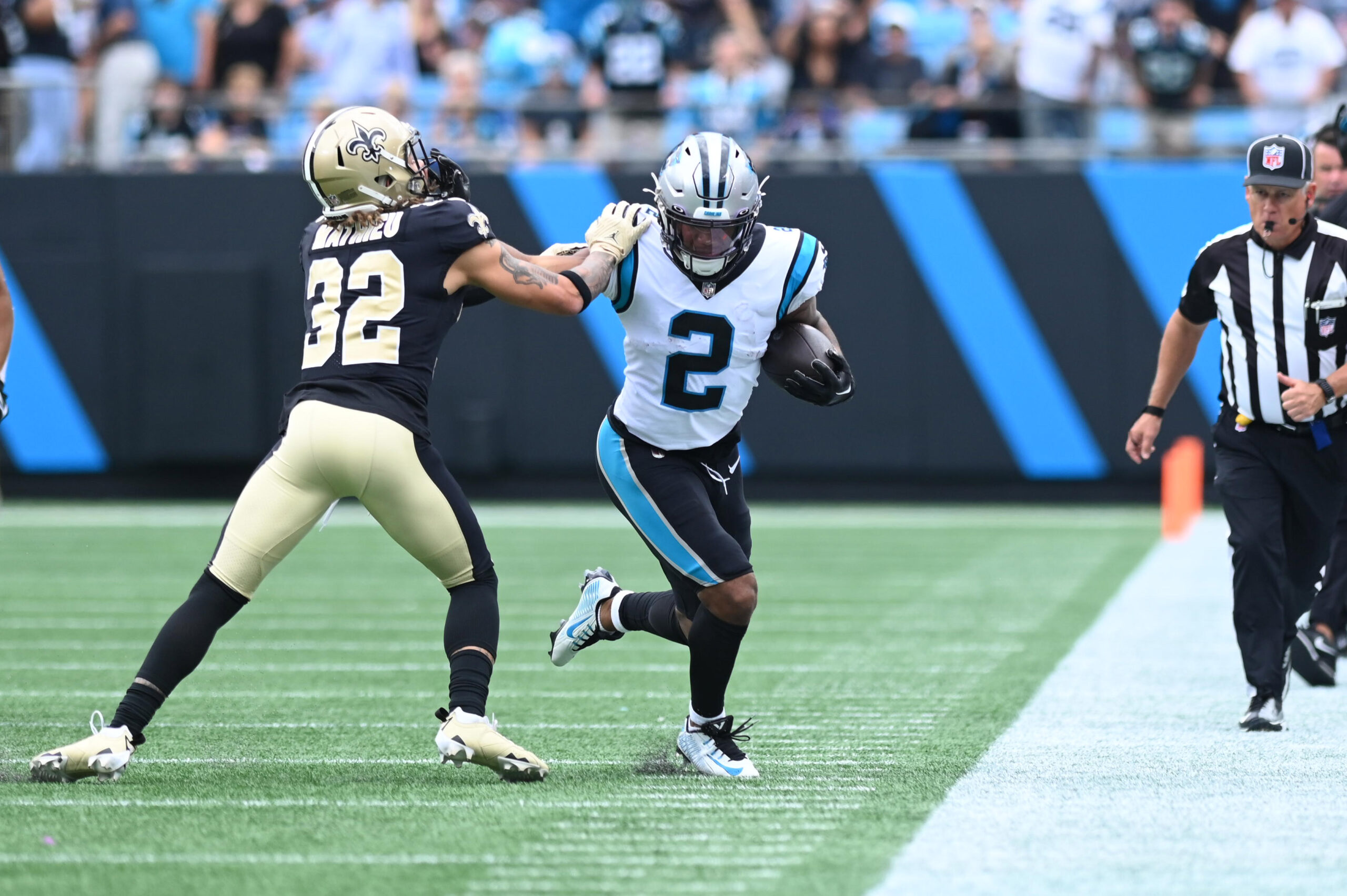 First, let's look at the unquestioned positives.
On offense, the Panthers have one of the NFL's elite young receivers in DJ Moore, who ranks 11th in the NFL in receiving yards since he was drafted, despite playing with some of the least consistent QB play seen outside the Cleveland Browns. Not only that, but Moore signed an extension last offseason which means he won't be a free agent again until 2026, when he will still be just 29.
Though the sample size isn't quite as large, Ikem Ekwonu looked hugely impressive during his rookie season starting every game at left tackle. Crucially, he also showed real improvement as the season went on, which bodes well for his ability to get even closer to the elite ceiling that made him the 6th overall pick. Next to him, Brady Christensen had a solid first season at left guard, while Taylor Moton and Austin Corbett have done a lot to solidify the right side of the line (albeit with a significant salary cap cost).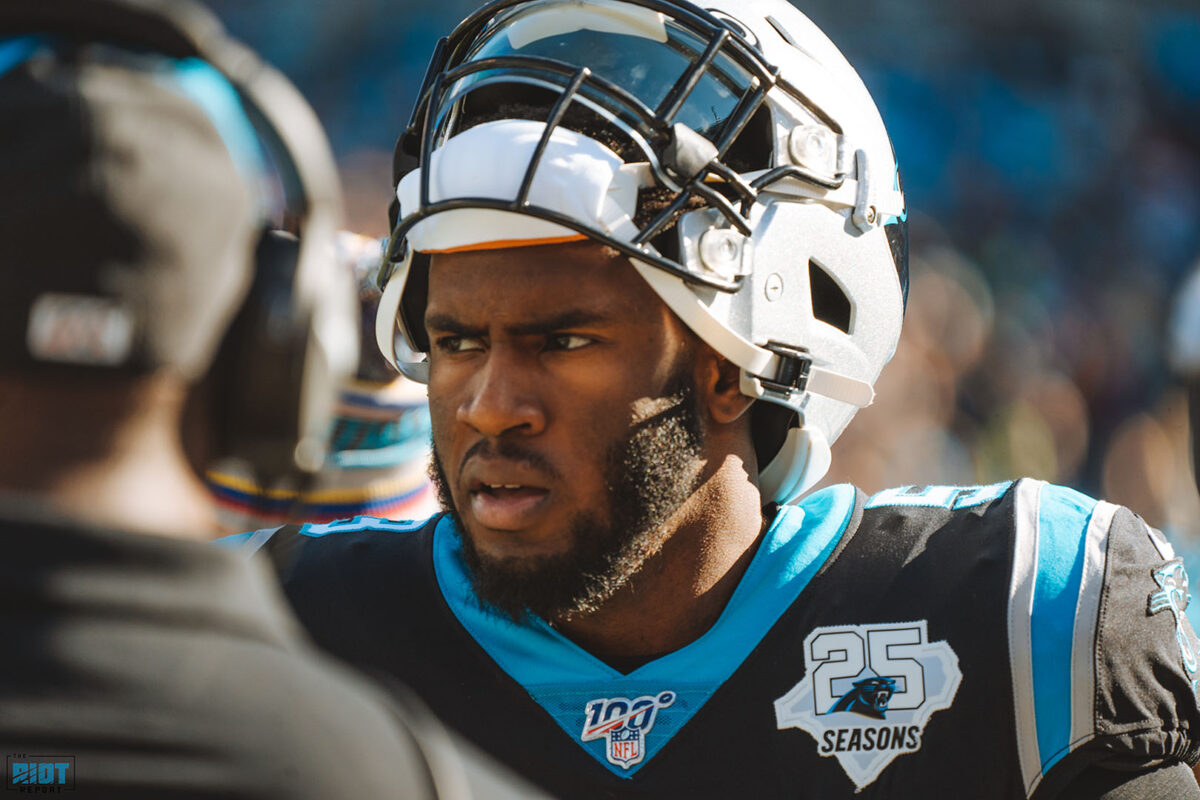 On defense, Brian Burns and Jaycee Horn look to be two elite cornerstone pieces for the coming years, while Derrick Brown has emerged as a high quality starter inside. Importantly, both Brown and Burns have the ability to play as part of either a three- or four-man front, giving the Panthers a high level of schematic flexibility moving forwards.
Though the Panthers could save a lot of cap space by moving on from Shaq Thompson this offseason, he offer the kind of on- and off-field leadership that is so valuable for a young roster and is still playing at a high level with the 2021 season serving for an advert for just how good he can be when allowed to roam off-ball alongside a more conventional inside linebacker.
Finally, though not perfectly-rounded players, Donte Jackson, Frankie Luvu, Myles Hartsfield and Marquis Haynes are all useful pieces who can be much better than that if put in positions that play to their strength, either as versatile starters or as rotation pieces.
There are also a number of players who have shown the potential to be much more consistent contributors.
Jeremy Chinn was excellent as a hybrid linebacker as a rookie, but has struggled to have the same impact playing as a more conventional safety over the past two seasons, CJ Henderson has flashed the talent that made him the 9th overall pick in 2020, but has struggled to consistently make plays at the catch point, thereby allowing a frustrating number of contested catches, and Terrace Marshall bounced back from a poor rookie season to have a solid 2022 that offers hope for the future.
Throw in some athletic youngsters who are yet to turn that into NFL production in Tommy Tremble, Yetur Gross-Matos and Amare Barno, plus the likes of Matt Corral, Cade Mays and Keith Taylor who have performed well in limited action and there is hope for significant improvement through player development.
However, as much potential as there is in the Panthers roster, there are also some significant problems that need addressing.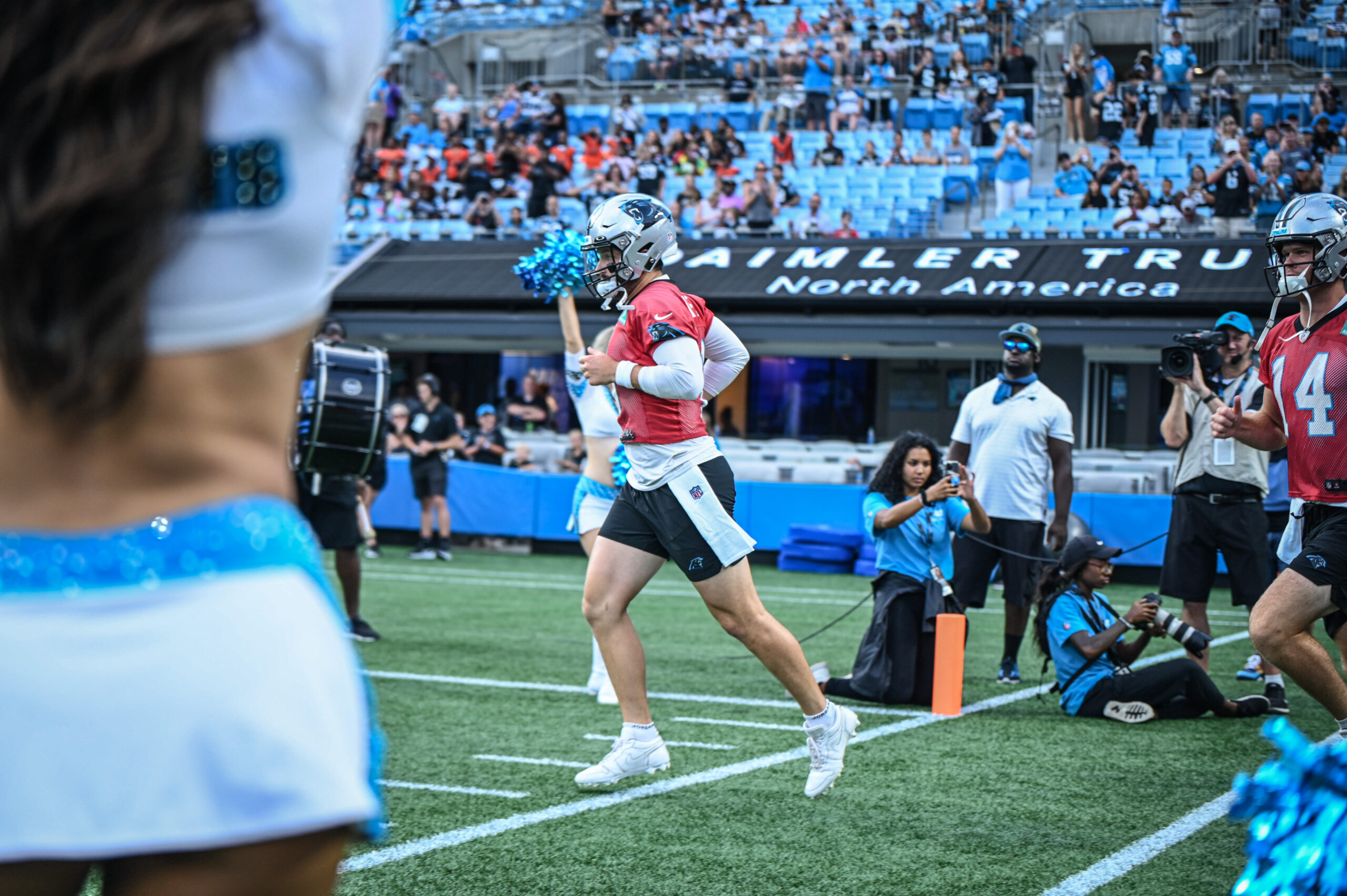 The question that is likely to receive the most attention is that of who the Panthers' quarterback will be moving forward, and there is very little clarity at this point as to what path the Panthers might end up taking in that regard. The Panthers don't need an elite passer in order to be competitive (Nick Foles, Matt Stafford, Joe Flacco and a one-legged Peyton Manning have all won a ring in recent years), but they do need to find somebody who can consistently put them in position to win and not snatch losses from the mouth of victory.
Also, despite the talent of Brown, Burns, Haynes, Luvu and Thompson, the Panthers' front seven needs both reinforcement and clarity. With Matt Ioannidis a free agent, the Panthers have no 3-techs currently on the roster for 2023 and, unless Gross-Matos does make a huge leap forwards, it is hard to view any of the defensive ends not called Brian Burns as starters.
Add to that a lack of a natural middle linebacker and the Panthers' defense isn't as complete as some of their play this season might suggest.
Finally, as good as Moore is, and as flashy as Marshall and Hubbard have been, the Panthers desperately need more talent alongside DJ Moore at the offensive skill positions. The Panthers' entire TE room combined for just 517 receiving yards on 1354 offensive snaps, while the Panthers running backs not called McCaffrey managed just 300 yards receiving this season (McCaffrey has 277 in his six games, and had another 401 in just 490 snaps for the 49ers).
Oh, and Terrace Marshall, the Panthers' second leading receiver this season, finished a highly-unimpressive 88th in the NFL in receiving yards this season, while third-placed Shi Smith's 296 yards finished outside the top 150 and would have been below-average for a starting running back…
Add to that the impending free agency of starting center Bradley Bozeman (who the Panthers are expected to attempt to resign) and the lack of a long-term option at free safety and it's probably fair to say the Panthers aren't just one offseason away. At the same time, however, this is not a roster that needs tearing down and building back up from the beginning again.
So, going back to the question we stared with – where on earth do the Panthers go from here?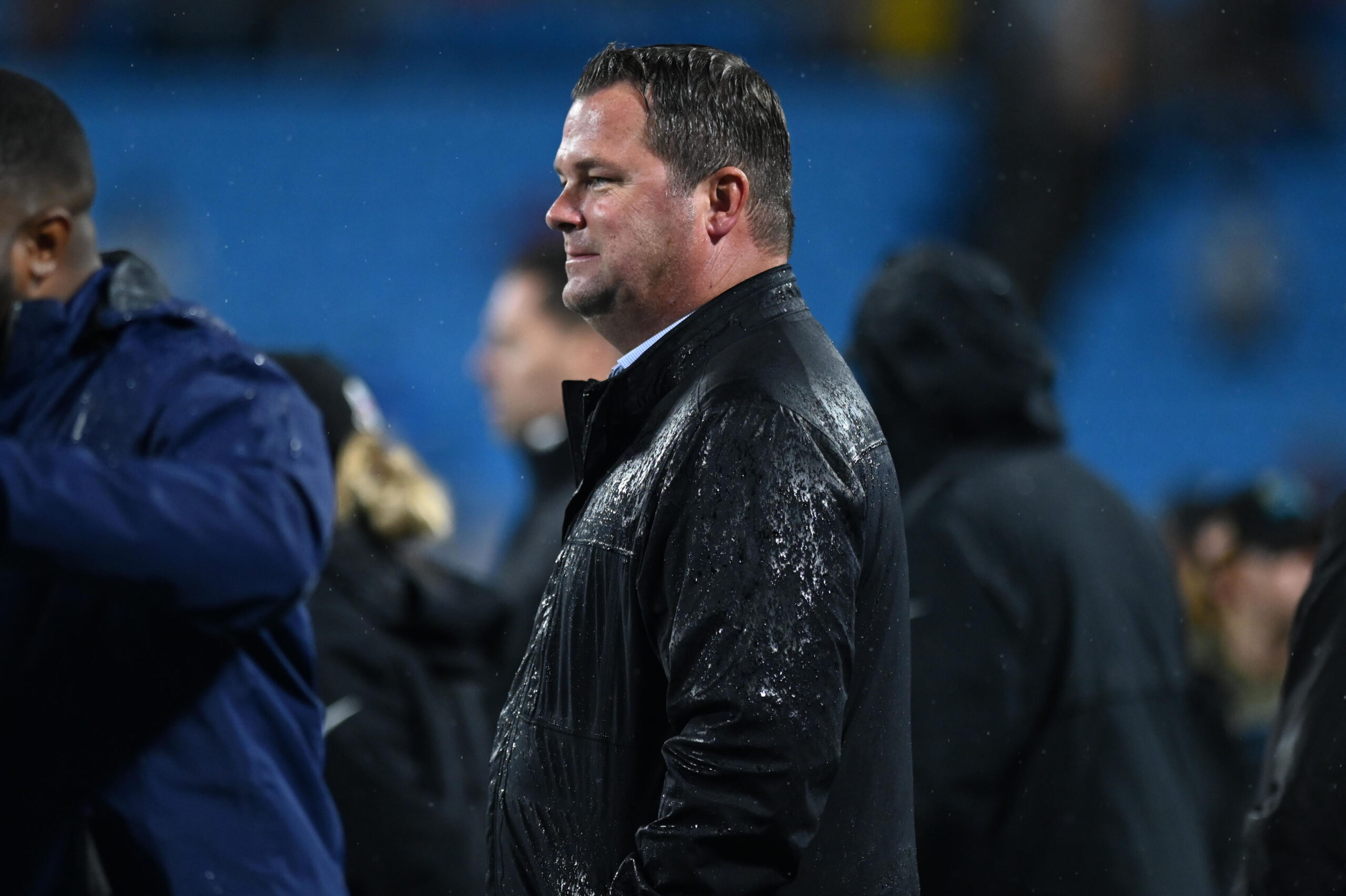 The answer to this is that the Panthers are caught in the middle ground where they have too much talent to necessitate another rebuild, but are not yet in a position where they can be seen as being just a couple of pieces away from postseason contention. But what does that mean they should do?
Well some of the answer to this can be found in their salary cap numbers moving forwards. Even though the Panthers can create a fair amount of cap space with contract restructures and player releases, given that they are currently over the cap for the 2023 season they are unlikely to be in a position that allows them to make any major moves this offseason. That might all go out the window if they think that they can secure a long-term answer at QB, but that is true for every team without a franchise QB.
What the Panthers do have, however, is a huge amount of cap space for 2024 and beyond, though that will come with free agent decisions on Brian Burn, Jeremy Chinn and some of their other key pieces. In practice, this means that, if the Panthers are taking a sensible approach, this offseason will be one about free agency consolidation while using the draft to try and address some of the needs described above.
However, what is just as important to note is what a non-sensible approach would be, something that starts with a lesson that the past few seasons should have made abundantly clear.
The Panthers are more than just a quarterback away.
As Scott Fitterer made clear during his end-of-season press conference, the Panthers' approach at quarterback will depend a lot on who the next Head Coach is, and the Panthers should absolutely do their due diligence on all of the top quarterbacks in both the draft, free agency and the trade market, but they simply do not have the draft capital to go all-in on securing a franchise quarterback this offseason.
If the opportunity presents itself, take it, but the Panthers have to have a plan moving forwards that doesn't start and end with finding that guy.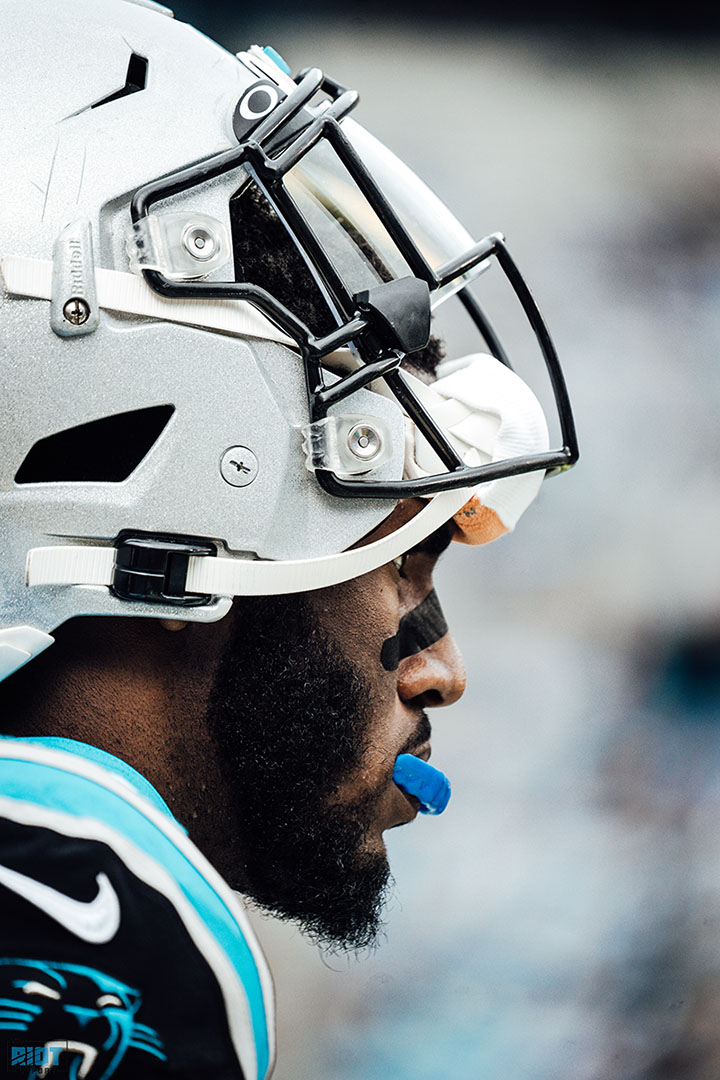 Over the past five seasons, the Panthers have witnessed a level of roster churn that only the most dysfunctional of franchises can aspire to. As has been detailed here, every offseason came with its own rationale as to why the Panthers made the moves they did, and they certainly had more than their fair share of bad luck during the Rivera years. The lack of patience with the Rhule rebuild, a lot of (but not all of) which came from Rhule himself, ultimately put the Panthers where they are now, with a number of foundational pieces and some real unknowns.
Moving forward, the Panthers can't waste the talent they already have with yet another rebuild – but also can't fool themselves into thinking that, barring a Hail Mary of one form or another, they are feasibly going to be contenders this coming season.
Simplistic as it sounds, they have to bide their time, make as much improvement as they can through the draft, and keep their powder dry to make bigger moves in 2024 and beyond.