While rumors and conjecture have been swirling for months about the future of Cam Newton with the Carolina Panthers, when the story broke Tuesday morning that the Panthers had given permission to the franchise quarterback to seek a trade, it may have taken some Panthers fans by surprise.
No one was more surprised than Newton himself.
A source close to Newton told The Riot Report that the 2015 NFL MVP was "completely blindsided" by the news and had to be consoled by those close to him – from what Newton understood, the team was waiting for him to get back to 100% from a December Lisfranc procedure and that the plan was for him to be 'the guy' to lead the new era of the Carolina Panthers under new head coach Matt Rhule.
That was obviously not the case.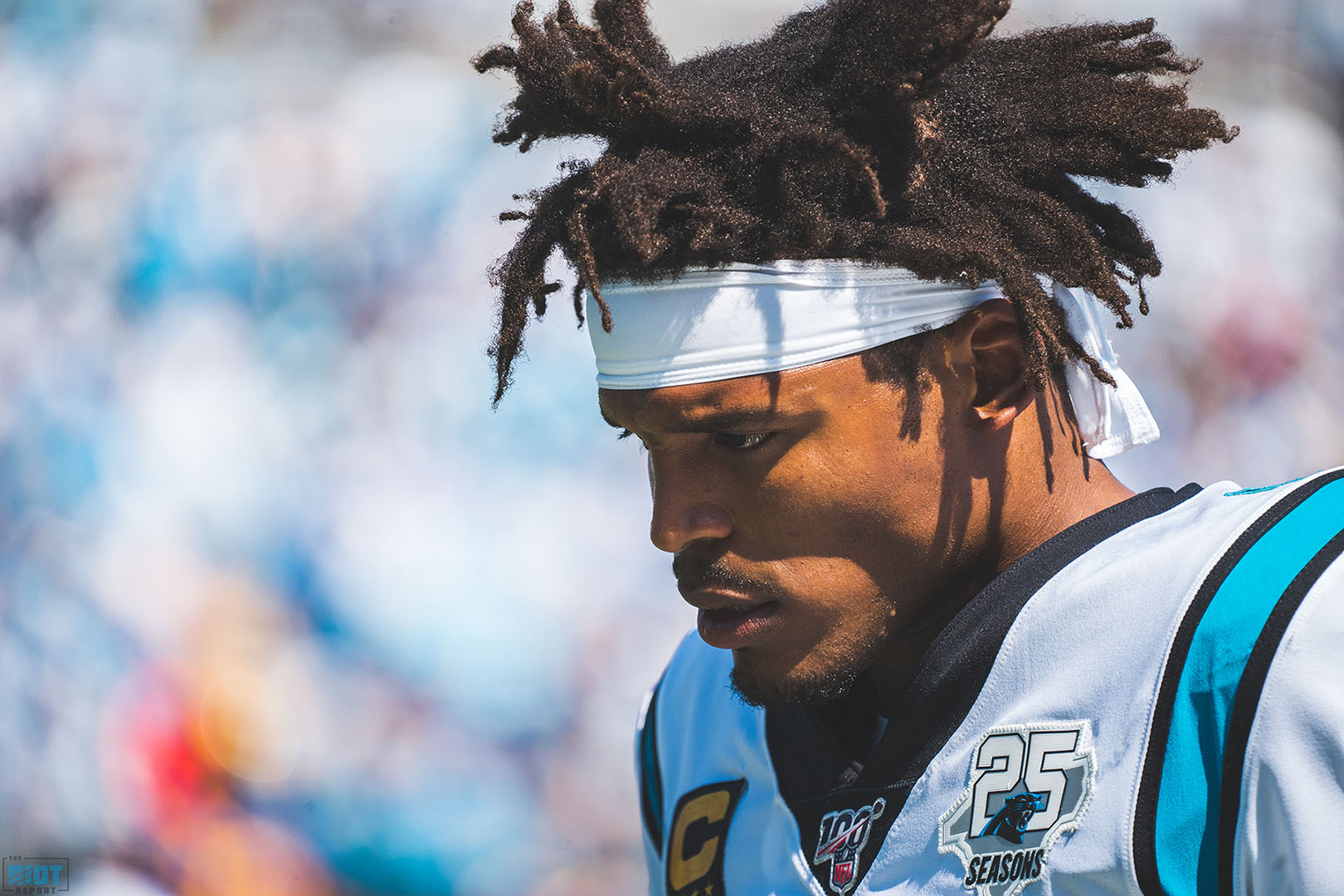 Rhule said at the Combine that he was excited to be working with the three-time Pro Bowler after talking to the 30-year old Newton as he progressed through his rehab, praising the diligence that Newton had shown as he traveled weekly to Bank of America Stadium to continue to work with the training staff as well as working with his team at his home in Atlanta.
The quarterback had posted numerous videos on social media of his workouts as he attempted to battle back from the shoulder and foot injuries that had cost him 16 games over the past two seasons.
But after the team posted the news that they would allow Newton to explore a trade option, the quarterback, who had been the face of the Panthers since being drafted #1 overall in 2011, emotionally fired back.
"ŠTØ₽ ₩ÏTH THĒ ₩ØRD ₽ŁÄ¥‼️ ï ñëvër âškëd før ït‼️ THĒRĒ ÏŠ ÑØ DØDGÏÑG THÏŠ ØÑĒ;" Newton commented on the Instagram post declaring the team's intention in his signature font. "ï łøvë thë @panthers TØ DĒÄTH ÄÑD ₩ÏŁŁ ÄŁ₩Ä¥š ŁØVĒ ¥ØŪ GŪ¥š‼️₽ŁĒÄŠĒ DØ ÑØT TR¥ ÄÑD ₽ŁÄ¥ MĒ, ør MÄÑÏ₽ŪŁÄTĒ THĒ ÑÄRRÄTÏVĒ ÄÑD ÄČT ŁÏKĒ Ï ₩ÄÑTĒD THÏŠ; ÿøû førčëd më ïñtø thïš‼️ -1ØVĒ"
Former Panthers tight end Greg Olsen, who was also released by the team in what was originally billed as a "mutual agreement to part ways" but later revealed to be more one-sided than the team's press materials indicated, also commented on the post.
"Sounds familiar."
Soon after the news broke of the possibility of a Newton trade, reports surfaced that the Panthers were finalizing a three-year deal with former Saints quarterback Teddy Bridgewater.
Splits between a team and their most iconic player are never easy in the business that is the NFL – the Cam Newton saga that has played out over the past year and will continue to have reverberations for the next few months, or even years, is a yet another example.