Now that the Panthers have filled their roster from the draft, priority free agents and seemingly most of the roster of the defunct AAF, it's time to start thinking about how they can narrow down the roster now that the regular season opener is **checks notes and sighs** 18 weeks away – so while this roster projection is absolutely and 100% going to be incorrect, let's begin to take a look at how this puzzle might fit together – and where there are still pieces missing.
Since we don't know who those players will be, I'm going to just use Game of Thrones characters – relevant!
Don't forget, it was May 7th of last year that the Panthers brought in veteran running back CJ Anderson to back up Christian McCaffrey – and there's still a sizable hole in the lineup and there will almost certainly be injuries, last-moment trades like the ones that brought Kevon Seymour and Corey Robinson to the Panthers each of the past two seasons and performances during training camp that turn players like UDFA Brendan Mahon from afterthoughts at this point in last year's offseason to at one point being considered to start at left guard.
So, with the largest grain of salt imaginable, I'm going to take a stab at what I think the Panthers 53-man roster will look like.
Quarterbacks (3): Cam Newton, Will Grier, Kyle Allen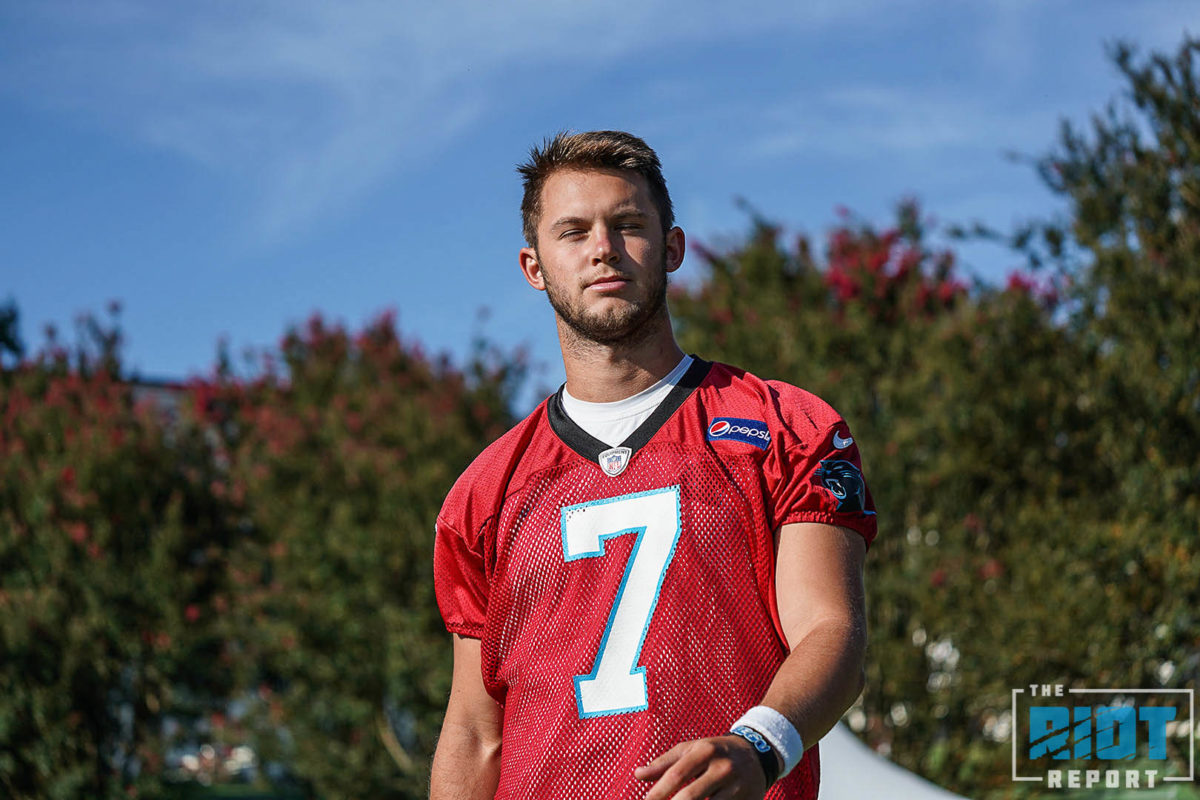 While the first two seem fairly cut and dry after the Panthers used a third-round pick on Grier, I think Allen makes the team over Heinicke – the Panthers were impressed by what the 23-year old showed in New Orleans during Week 17 of last season and Heinicke, who the team also likes a lot, will be the odd man out. It doesn't hurt that if the Panthers hold on to Allen, he'll be an ERFA in 2020, which will make him another cheap, tradeable option. But here's the first of many caveats – if the Panthers have injuries elsewhere and need the extra space somewhere else on the roster, it wouldn't surprise me to see the Panthers keep only Newton and Grier and try to stash Allen on the practice squad, although he might not make it back to them.
Running Backs (4): Christian McCaffrey, Jordan Scarlett, Elijah Holyfield, Alex Armah 
Seems to me like Cameron Artis-Payne's time may be done here in Carolina after the Panthers went with a similar player in Florida's Scarlett in the fifth round of the draft, so I'll guess that UDFA Holyfield will beat out CAP for the final running back slot – I also wouldn't be surprised if Rivera decides to keep Artis-Payne on the roster; more than likely, it will come down to which two of the three can perform the best in a special teams role, something that CAP worked hard on in 2018, to determine who will make the team. I think they'd love to have one of those three players on the practice squad, but they'll settle for Reggie Bonnafon in that role if none make it back to them.
Wide Receivers (5): DJ Moore, Curtis Samuel, Jarius Wright, Torrey Smith, Chris Hogan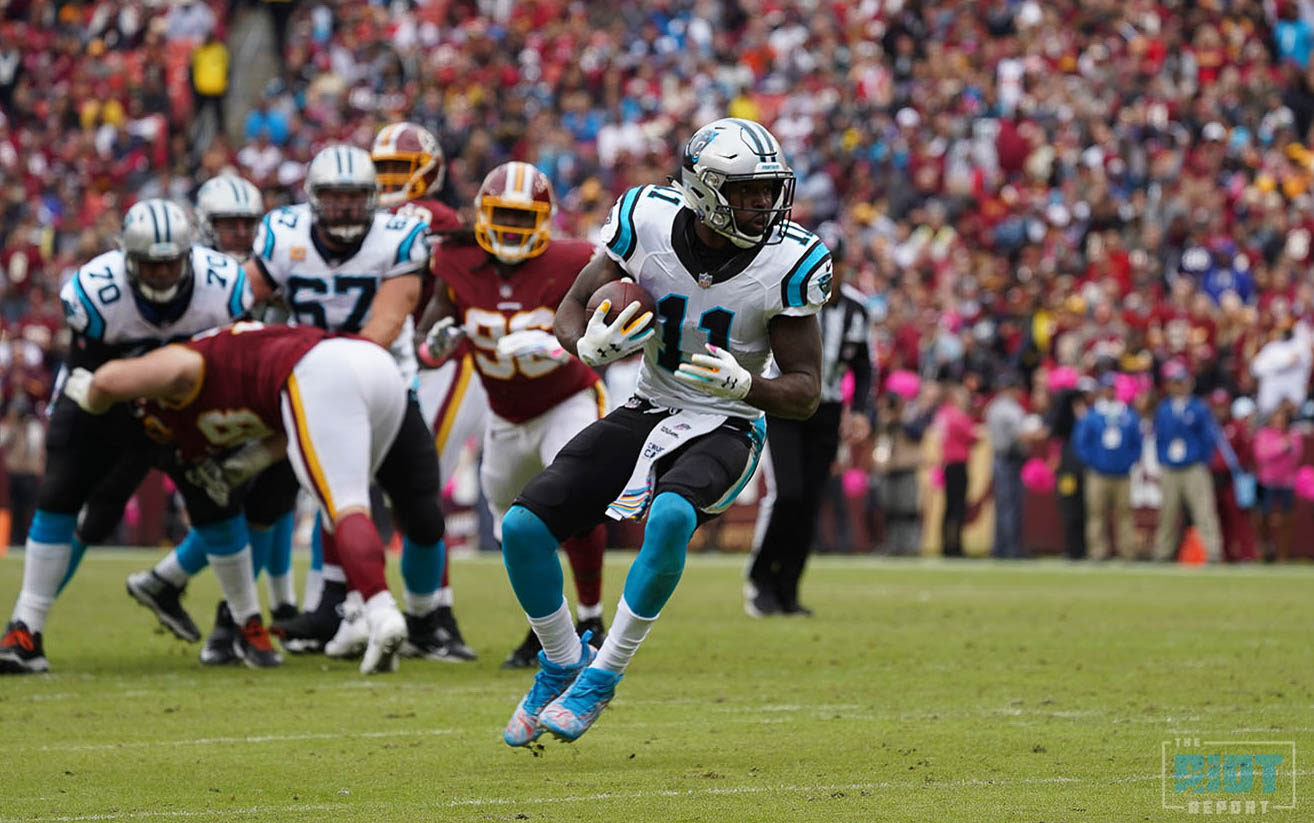 I'd imagine a lot of folks would rather have the $5m cap space than Torrey Smith, but in a locker room that is getting younger – not just at the wide receiver position, but across the offense – Rivera values a presence like Smith's. If he doesn't make the roster, it will be because of the spectacular play of either Godwin, who I think ends up on the scout team after being a seventh-round pick, or Rashad Ross, who excels in the return game.
Tight Ends (3): Greg Olsen, Chris Manhertz, Ian Thomas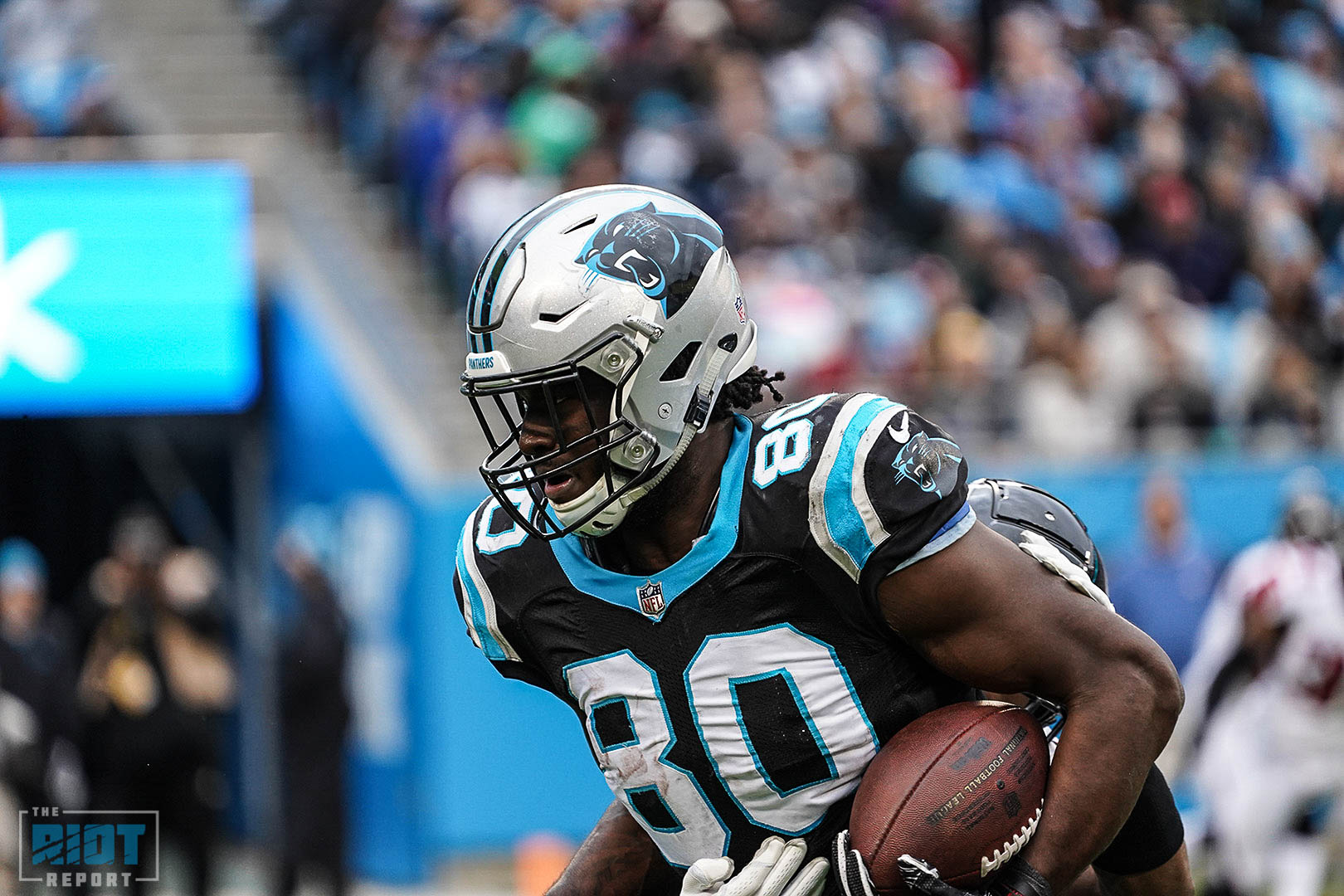 Chris Manhertz and Ian Thomas play different positions – there's a reason the Panthers brought the blocking tight end back on a two-year deal and Thomas, even after showing flashes when Olsen missed time last season, is still the heir apparent to the "receiving tight end" role when Olsen inevitably rides off into the Monday Night Football booth.
Offensive Line (10):
Left Tackle: Greg Little, Dennis Daley, HODOR
Left Guard: Daryl Williams, Greg Van Roten, Brendan Mahon
Center: Matt Paradis, Tyler Larsen
Right Guard: Trai Turner, Larsen/Van Roten, Mahon
Right Tackle: Taylor Moton, HODOR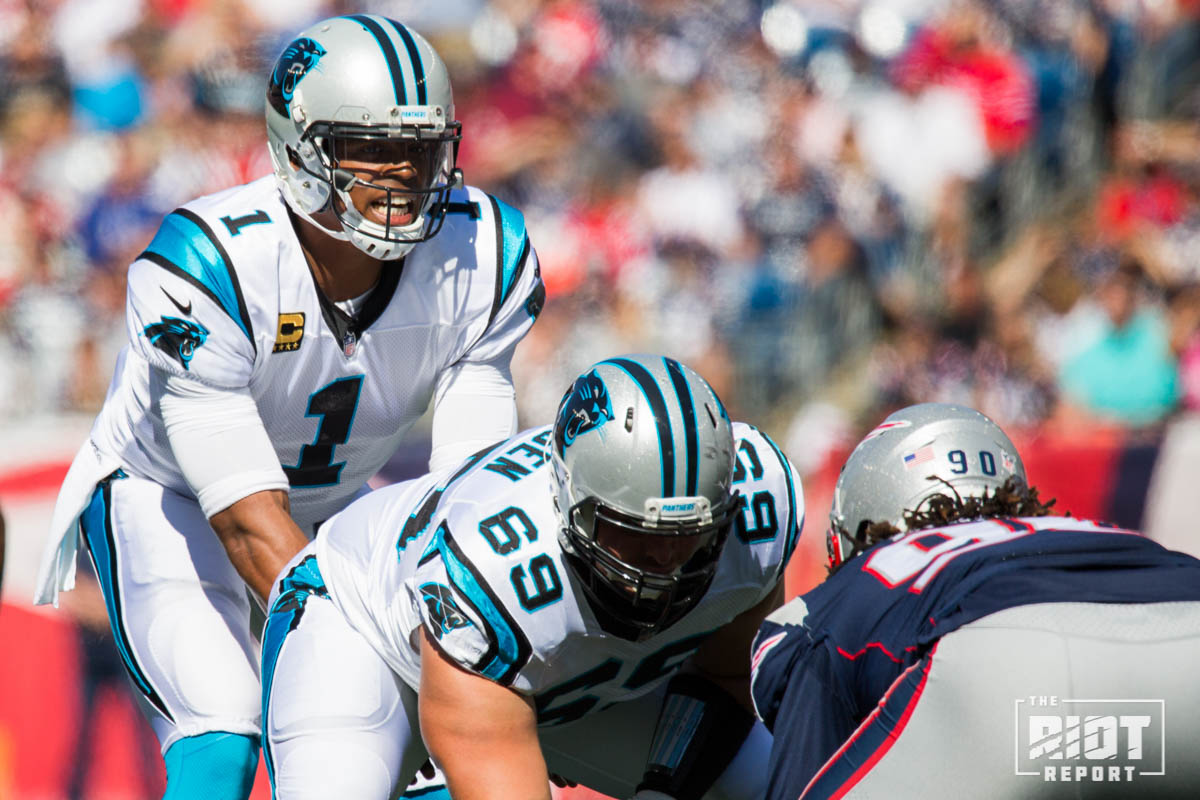 Having position flexibility is one of the necessities of being on a Ron Rivera roster and the offensive linemen have it in spades; aside from Paradis, Turner and Little, who I think the Panthers drafted already assuming he would be ready to start Week 1 against Los Angeles – they considered him in the first round and a tackle drafted in the top twenty is a player you expect to contribute immediately – the line could shake out in a number of different ways. Both Williams and Moton could end up at left guard and Van Roten, who was the only Panther to take 100% of the snaps in 2018, can play any of the interior positions. The same goes for Larsen and they liked Mahon enough to have him taking reps with the first team last training camp. I think they're still a tackle short, though, with Isaiah Battle and Dillon Gordon the current choices – Daley is primarily a left tackle and they'd probably like a swing on the bench as well – Hodor's got the frame for it and he knows how to hold a block.
Up Next: The Defense