There are a certain few individuals in life who, from the first time they pick up a pigskin, are smiled upon by the Football Gods.
Compared to the rank-and-file of others who aspire to play football, they are blessed with qualities that make them great at a level that allows them to ascend mere mortality and achieve apotheosis in a number of contexts: In the city where they play, as a player for their team, and in the annals of the very game which they play.
From the very time he launched to stardom at Auburn, it was obvious that Cam Newton had been especially blessed.
The Football Gods had seemingly chiseled him from stone to create a quarterback like no other: Bigger and stronger than anything that stood in his way. Powerful enough to launch the football wherever he wanted it to go and fast enough to carry it there himself. His physical gifts complemented by an incomparable aura, bringing an entire team, city, and region to its feet and lifting them along – awestruck all – to heights they may never have imagined in their wildest fantasies.
The very mention of Cam Newton's name invokes a tour de force of quarterbacking, and a clear illustration of the incredible power a great athlete can have in inspiring the imagination as he charges along the path to glory. For nine seasons, he was like nothing the Carolina Panthers had ever seen before, and like nothing else they'll ever see again.
Which is why it was so difficult to accept the trick of nature that football had in store for him.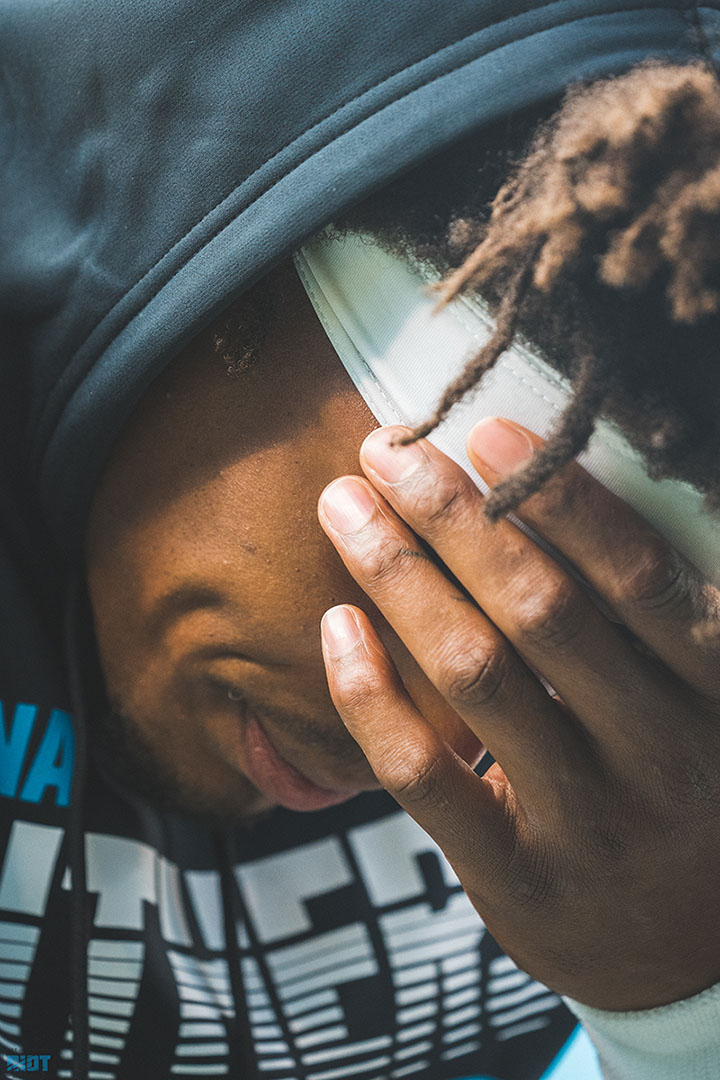 In Week 2 of the 2019 season, Bank of America Stadium was the site of a crushing, demoralizing loss for the Panthers that ended up being far more. After an entire offseason of optimism that Newton – fresh off a second shoulder surgery after an injury aggravation derailed his 2018 season — would be right as rain and good as new, a Lisfranc injury suffered in the preseason severely compromised Newton in a 20-14 loss to a Tampa Bay Buccaneers team whose number he had long had.
Completing just 49% of his passes (25 of 51) and running the ball twice for no gain, boos cascaded from the partisan crowd throughout the night as the Panthers' offense could get nothing done. When the game finally ended with a fourth-down stop of Christian McCaffrey at Tampa Bay's two-yard line, a sense of impending doom loomed large: For Newton, for head coach Ron Rivera, and for the teammates and compatriots who had long been at Newton's side.
As the walls closed in on Carolina – with the cries of frustrated fans accompanied by gleeful declarations from some that Superman had seen the yellow sun – that sense of doom ended up being fulfilled. That was the last time Cam Newton would ever leave the field wearing a Carolina Panthers uniform.
By year's end, it was clear the story of the Cam Newton Era would not have a happy ending: Ron Rivera would not return, nor would he be allowed the dignity of finishing his final season as Panthers head coach. Luke Kuechly, the defensive counterpart to Newton, would suddenly retire. Other cornerstones of the franchise and longtime teammates of Newton would soon follow – not all of their own volition – as a new regime hit the hard reset button on the franchise.
By the time Newton himself was let go in March of 2020, it all seemed too cruel. Newton, and the Panthers teams he led, had created a lifetime of memories and touched hearts and minds everywhere on their way to the very pinnacle of professional football. And this was the way it was going to end?
It might have. And just days ago, many might have accepted that was simply the way things were. But a funny thing happened: The Football Gods intervened.
"No," they said. "That's not the way Cam Newton goes out."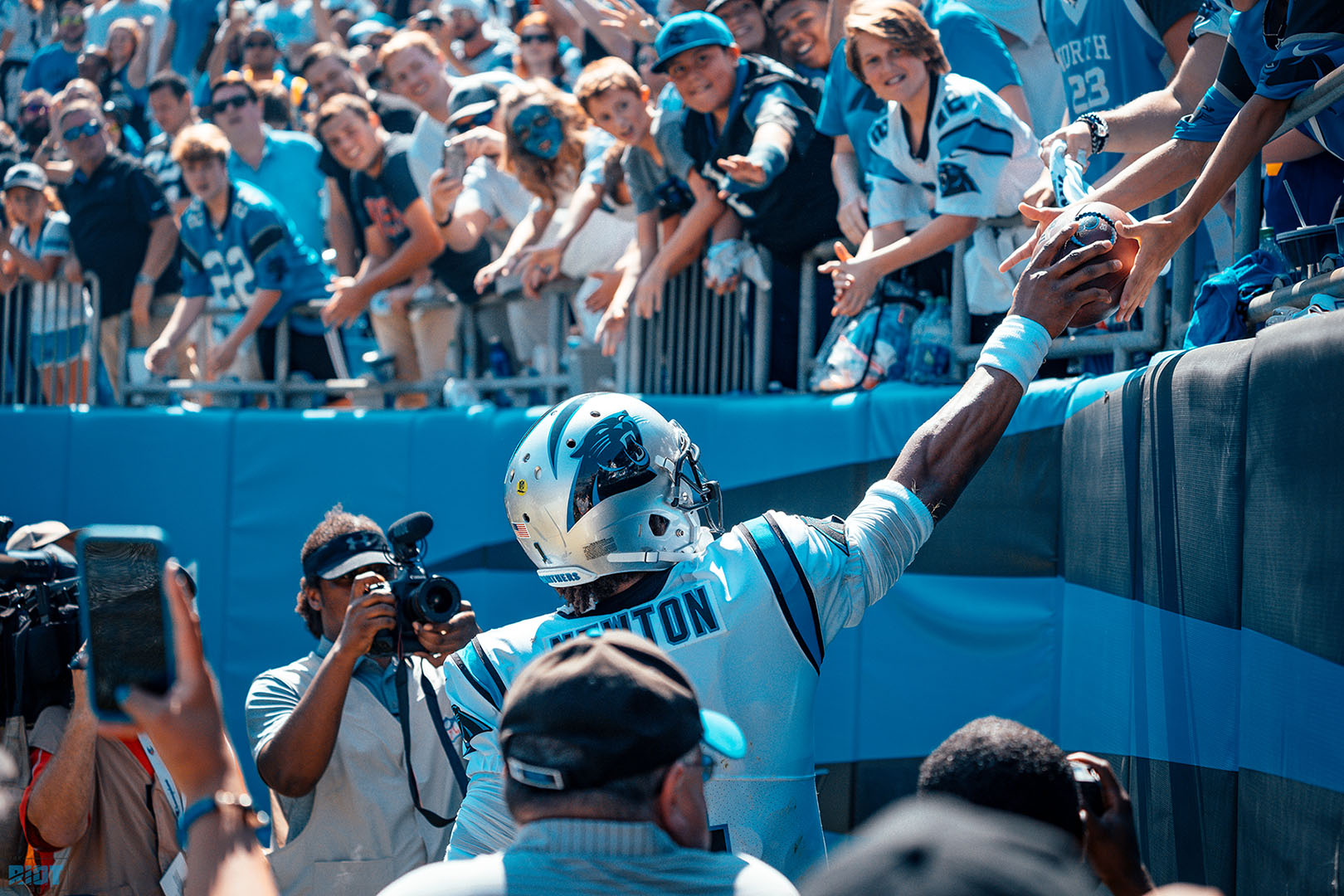 Truth be told, whatever road Cam Newton ended up taking was going to lead him back to Carolina eventually. Even as Newton went on a sabbatical and played one season for the New England Patriots, Panthers owner David Tepper – one of the men who played the villain when Newton was released – made clear that Newton would one day be a Panther again.
"We'll bring the other guy back home. Don't worry about that," said Tepper with a grin at the retirements of Greg Olsen and Thomas Davis. "One day."
The assumption was that whenever Newton did eventually come back home, it would be to sign a one-day contract to retire as a member of the Panthers. Fate had other ideas.
Beleaguered Panthers quarterback Sam Darnold, beginning to look like the player discarded to the scrap heap by the New York Jets, suffered a fracture in his throwing shoulder and has been sidelined for the immediate future. With the No. 2-ranked defense in the NFL and their playoff hopes still ahead of them even at 4-5, the Panthers only needed a spark to ignite their offense – a spark that amounted to more than what backup PJ Walker could offer them.
And on Tuesday night, Matt Rhule reached out to the best player in franchise history to see if he could be that spark — and to see if he would be interested in coming home. That answer: a resounding yes. And Thursday, it became official: the "one day" Tepper spoke about in the offseason was right now.
Cam Newton is the quarterback of the Carolina Panthers once more.
Bank of America Stadium says it all

HE'S BACK!!

🙌🙌🙌 pic.twitter.com/visPwS6zSz

— Will Kunkel (@WillKunkelFOX) November 11, 2021
The opportunity Newton is getting is no doubt a very rare one: Most quarterbacks, even some of the greatest, never get the chance to rewrite their own ending. The decision as to how and when they go out is almost never theirs.
Very rarely is it at the top of their game.
But even as Newton's story from 2020 onward suggested that he was an aging quarterback whose glory days were behind him, his very persona brought with it a tinge of hope – that one day, however he did it and wherever it came, he would make a triumphant comeback and renew his greatness one more time. For however long, and for whomever believed it would happen.
Newton himself, a free agent for half a season after being let go by the Patriots, would not let himself go out with a whimper. Those who bore first witness to every part of his legend as a Carolina Panther believed he still had something left to give.
"I still have a lot of football left and I still want to play football and I have the urge to be better. And after putting on this film, come on now," Newton told The Greg Hill Show in New England amid retirement rumors at the end of a disappointing 2020. "I can't go out like this. I definitely can't go out like this."
"I would never bet against the young man," Rivera once said of his old quarterback. "That's for sure."
It shouldn't be understated that the Panthers, as a team and franchise alike, have much to gain here as well. An entirely new generation of players, including young stars and potential future staples of the franchise like Derrick Brown and Jeremy Chinn, will now get to say they played with Newton. A fractured and demoralized fanbase — plenty still jaded from Newton's original release — suddenly has a reason to be over the moon about their team again. The Panthers as an organization, who were criticized for the way Newton's release was handled, get a chance to make amends to both Newton and to their fans by re-introducing their team's true north. This is a move that truly satisfies multiple agendas.
"We didn't bring Cam Newton to sell season tickets," Rhule said Thursday. "We brought him here to win games…..A healthy Cam Newton is a special player."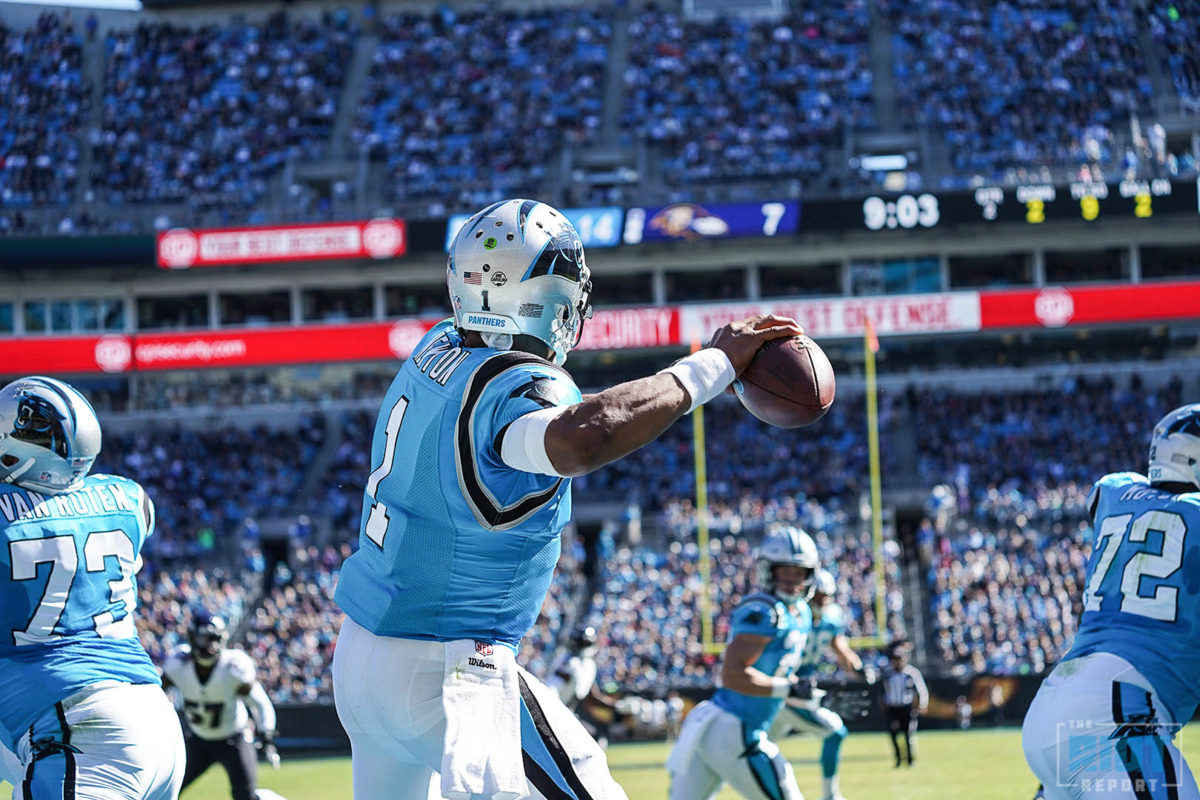 Still, the opportunity for Newton to rewrite his ending doesn't guarantee that it will be a happy one.
At 32 years old, his physical abilities are not what they once were. The team he rejoins is a far different one with younger players, different coaches, and major offensive line issues. Greg Olsen, Ryan Kalil, Luke Kuechly and others aren't walking through the door to run it back.
The very fact that he gets it at all, however, is cause enough for celebration throughout the Carolinas. And with a playoff berth very much a realistic possibility for this Panthers team, the opportunity for one of the most remarkable comeback stories in NFL history is now at hand.
The Football Gods have decreed it be so.