When Matt Rhule arrived in Carolina back in 2020, he came with a reputation as a program builder who, despite some early struggles at both Temple and Baylor, was ultimately able to turn programs around and put them on a path to long-term success. Given that, it shouldn't come as a huge surprise that David Tepper has been willing to show patience with Rhule through two lackluster five-win seasons.
However, it's now 2022 and that goodwill is gone and, having needed to show that he can actually win games at the NFL level, he's come up empty with an 11-27 record and only two wins in the past ten months. Every time Rhule steps to the podium after another loss that seems to follow the same script, he's asked about his job security.
After Sundays 37-15 loss to the 49ers, he politely declined to answer.
"I hope you guys can understand I'm here to talk about the game. I've always been very forthright with you guys. I have nothing to say about that now," said Rhule. "I'm really just here to talk about the game tonight. I would never want to make this about me."
Those questions will continue until David Tepper does what now seems inevitable.
To judge Rhule fairly, we must first consider what he was asked to do when he came to Carolina, and who he was being asked to be. Let's start with that second part.
Rhule isn't a scheme guy, he doesn't call plays for either side of the ball and, while he has some input into the direction the team takes in that regard, he ultimately defers responsibility to those below him.
What this means in practice is that he can't be blamed for every imperfect play design, or each time a defensive tackle lines up in the wrong gap. However, what he is responsible for is the overall direction of the Panthers, and the standards that both coaches and players are held to.
So, when the Panthers keep having issues getting lined up correctly, when they keep having issues in developing any sort of offensive identity and when they keep struggling to get stops when it matters late in games, then that is on him.
Now let's go back to where the Panthers were when Rhule arrived, and what he was being asked to do.
Following the 2019 season the Panthers were in a bad place. They were coming off back-to-back seasons that had started with Superbowl aspirations and ended with losing records, Cam Newton was coming off yet another season-ending injury and Luke Kuechly, arguably the best linebacker in NFL history, had decided to step away from football on the young side of thirty.
Furthermore, having spent years ramping up for play-off pushes that never came, the Panthers had an aging roster and needed to clean house and start anew. In short, he didn't exactly inherit a situation that was well-suited to immediate winning.
So why is it an issue that he hasn't been winning?
Well, in short, it's not just that they haven't won games, it's that they have actively lost them.
Under Rhule's tenure, the Panthers are 1-27 in games where they allow 17 points or more, they are yet to complete a single 4th-quarter comeback under Rhule and, on a more subjective note, they couldn't be any less entertaining to watch if they tried.
And what is worse, it doesn't really seem like Rhule has grasped the scale of the problem.
"We're close" he said after the loss to the Giants, "I believe that with my heart."
The issue is, the Panthers really aren't that close at all.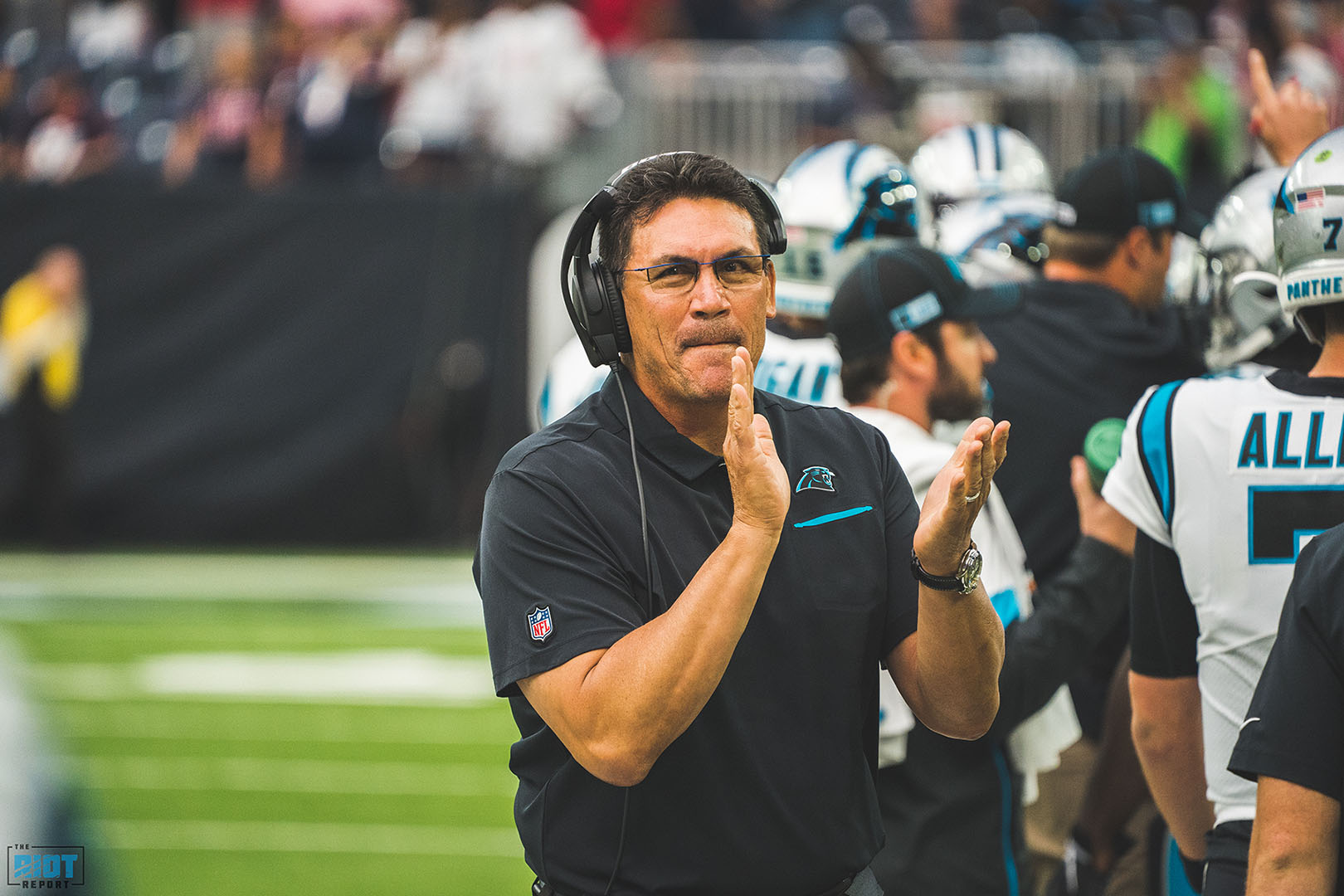 The Panthers have been here before as, in 2013, Ron Rivera entered the season on a similarly hot seat after a 13-19 start and, after a 1-3 start to the season, looked to be all-but-done in Carolina. Yet, one 11-1 run later behind one of the best defenses in recent NFL history and Rivera had a first-round bye, a Coach of the Year award and a nice, cool seat on which to sit.
The thing is, though Rivera's team wasn't winning many games during his first two seasons, they were showing improvement. In 2011, the Panthers ranked 20th in points differential, which then improved to 18th in 2020 and, despite a 1-3 start, the Panthers were actually +16 in points differential through their first four games of 2013. Of course, point differential isn't everything, but there was a clear path of improvement that eventually came good.
For Matt Rhule, however, there is no such cause for optimism.
Things actually started quite well for Rhule, or at least not too badly, as the Panthers finished 23rd in points differential during his first season, but this then dropped to 26th in year two and, five games into 2022, is still negative nearly a third of the way into this season.
Add in the fact that they are projected to be over the cap for next season and are going to be without multiple 2023 picks (including their third-round selection) due to the aggressive moves they have made to get better quickly, and it's really not clear what the potential cause for optimism might be, and every day that the pretence of a project making progress continues, the more goodwill Tepper throws away.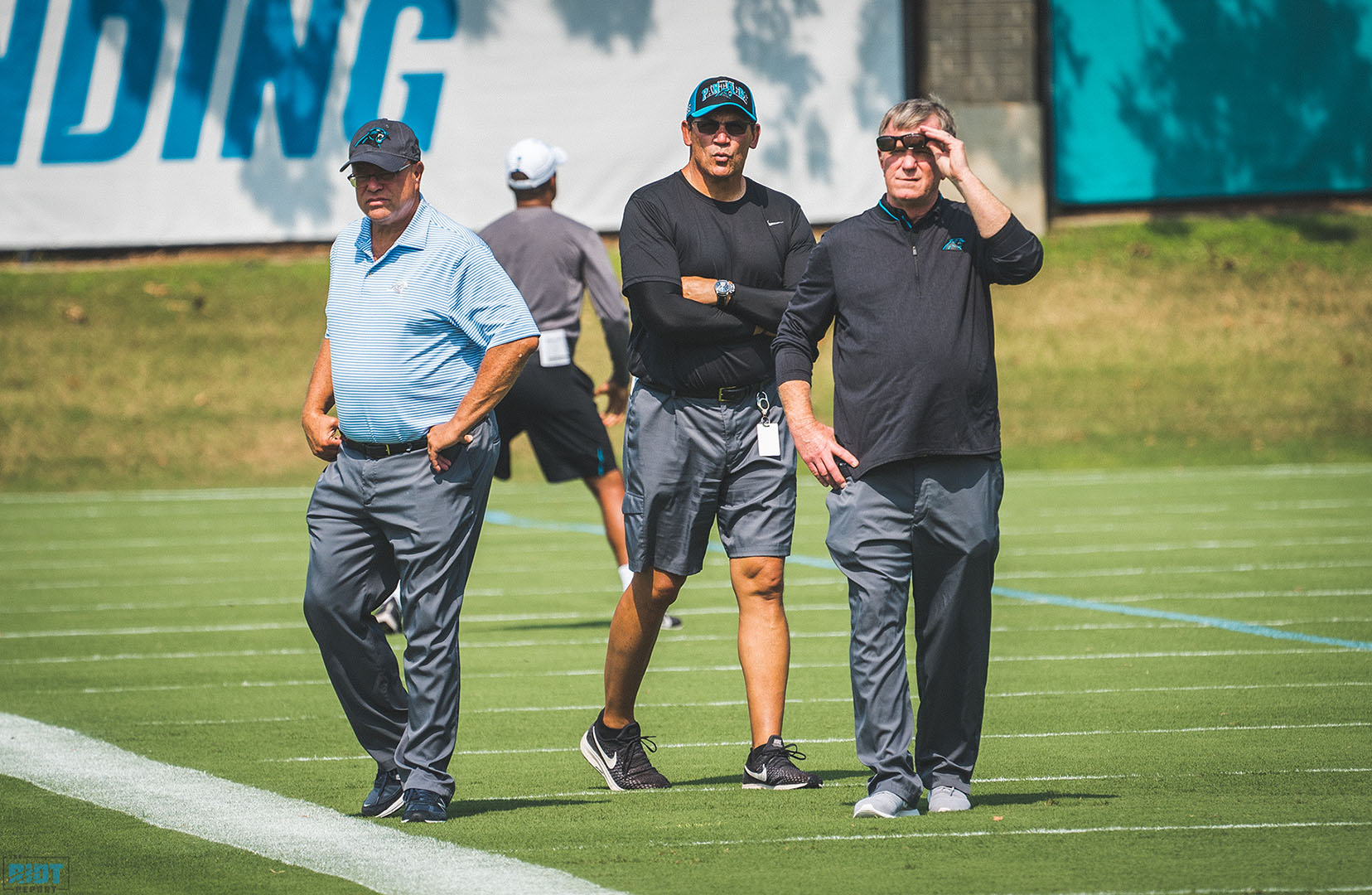 Firing Rhule wouldn't solve any immediate issues, and the Panthers are almost certainly out of any postseason contention either way, but right now this is about more than the 2022 season. It's about how fans view the team and ownership moving forwards. Making a decisive move on Rhule would show that, late of not, this is a regime that plans to hold failure to account,
If they continue to roll with Rhule, and things don't magically turn around quickly, then this will not only delay the progress the Panthers could be making on what comes next, but there is also a risk that irreparable harm is done to David Tepper's relationship with a fan base that is tired of being told that things are going as planned, despite all available evidence.
(Top photo via Mark J. Rebilas/USA TODAY Sports)