The Panthers currently sit at 4-4 and, while they are still mathematically in the play-off hunt, with the more challenging half of their schedule coming up and the offensive struggles still nagging away it seems more likely than not that they will be on the outside looking in come the postseason. While this is still a very young team that looks to be broadly pointed in the right direction, as they have already traded away a significant proportion of their 2022 draft assets, they could well be fielding calls from teams about some of their higher profile players in the coming days before the trade deadline.
Of course, this is a careful balancing act for a team that is on the upwards slope of a rebuild such as the Panthers, who will need draft assets to sustain their ascent but who can't afford to lose key pieces. With that in mind, we've highlighted three players who the Panthers might at least consider trading, along with the pros and cons of any such move.
Haason Reddick, EDGE
Haason Reddick is on this list for the simple reason that he is possibly the player the Panthers could get the most for in a trade. On Monday, the Rams traded their second- and third-round picks to the Broncos for Von Miller and, while Reddick doesn't have Miller's career resume, there is a real case to be made that he is the more valuable player right now. If the Panthers want to add significant assets to either overhaul their offensive line or make a run at a quarterback, then trading Reddick is going to be one of their best ways of doing so.
The other aspect of trading Reddick would be his contract as, while he is very affordable this year, as a pending free agent, he is likely to get a hefty contract from somebody this offseason and, if the Panthers aren't going to resign him, then they would do well to trade him now rather than wait around to collect a compensatory third round pick in eighteen months from now.
Reddick is both an excellent fit in the Panthers' defense and has a long-standing familiarity with the coaching staff from his time at Temple, and while that makes Reddick attractive to the Panthers it should also make the Panthers attractive for Reddick, as was proven this offseason. However, Reddick will also turn 28 early next season and, while that is far from old, if the Panthers don't realistically see themselves competing in the next couple of seasons, then it might also be worthwhile selling now rather than paying him to spend his prime on a non-contender.
This isn't an obvious decision either way, but it would be foolish to think that it isn't one the Panthers are being forced to consider.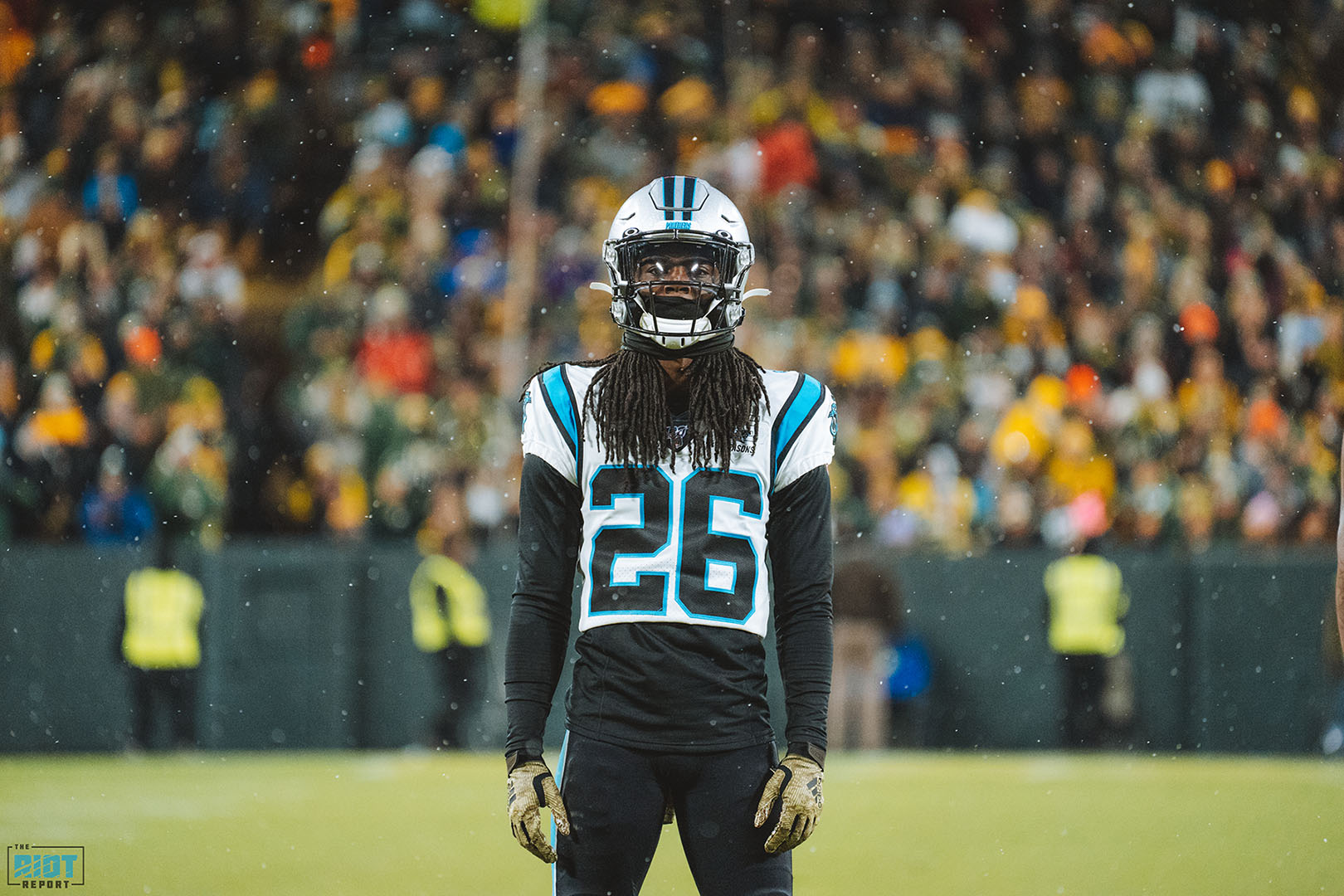 Donte Jackson, CB
When the Panthers traded for CJ Henderson and then Stephon Gilmore, they made it clear that neither move was about replacing Donte Jackson but, while that maybe be true, it is also true that the Panthers already have six cornerbacks under contract for next season including two first round picks and two others who have proven themselves over the past few games in Keith Taylor and AJ Bouye. With Jackson's contract expiring this coming offseason. this could be another case of taking draft picks now rather than waiting around for comp. picks for 2023.
Obviously, the flip side of this is that Jackson is still arguably the Panthers best cornerback, will only turn 26 next week and has a chance to be a major piece for a defense that clearly likes to have a lot of secondary options to choose between. The Panthers also aren't short of cap space and so the possibility of resigning both Reddick and Jackson isn't ridiculous. The Panthers have also reportedly already fielded calls asking about fellow corner Bouye, and any move along those lines would both create more depth chart space at the position and create cap space for 2022.
Ultimately, as with Reddick, this is likely to come down to just how good the Panthers think they can be in the immediate future. Jackson is unquestionably a piece who makes them better, but the Panthers also need to find a way to address significant holes at both quarterback and along the offensive line. If they're committed to keeping Jackson then it's hard to be too critical of that, but tough decisions are tough for a reason.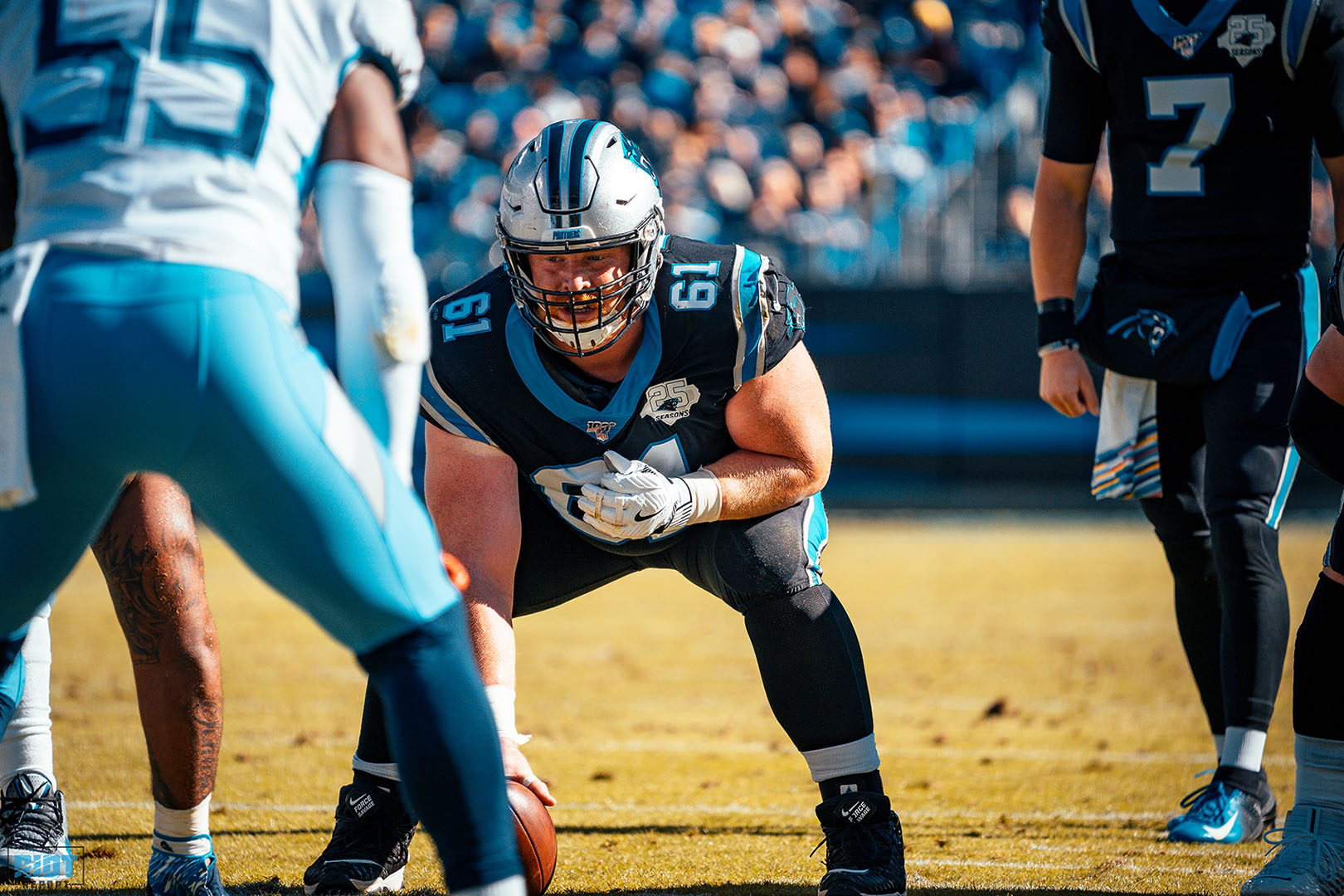 Matt Paradis, C
This might seem like an odd inclusion given the Panthers' offensive line struggles, but Paradis has actually been pretty solid so far this year, especially given the chaos that have occurred around him. At 32 and with an expiring contract he is hardly going to be a long-term piece for anybody but is a player who could absolutely have value for a potential contender looking for a veteran center. This probably wouldn't involve major draft assets, but if the Panthers are able to add a mid-round pick, then this is something that would likely merit consideration.
The downside for the Panthers is the lack of viable alternative currently on the roster. Pat Elflein has struggled with injury all season and didn't exactly perform at a high level at guard when he has been fit, while Sam Tecklenburg would likely be a significant step-down from Paradis as well. This is therefore a move that would massively impact the Panthers' ability to win now, but would also offer them a chance to take an extended look at Elflein at center, something that could be useful as they plan their expected offensive line rebuild this offseason.
Whereas the Jackson and Reddick trade options would likely be ones to add day two picks in order to fuel a more significant retool this offseason, trading Paradis would be more about getting something for a veteran player who might otherwise walk this offseason, albeit at the likely cost of immediate success.
The Panthers have spent a lot of the last year being buyers, trading for Sam Darnold, CJ Henderson, Stephon Gilmore and others in an attempt to undergo a quick rebuild and contend in 2021. Unless the offense can improve significant over the back half of the season, at least some of those moves are likely to have been in vain, leaving the Panthers with a lot of rebuilding left to do and limited draft capital to do it with.
While all signs would point to the Panthers once again being active in the trade market as buyers come the offseason, likely paired with an aggressive approach of trading down, this would be made much easier by a somewhat restocked set of picks which, in turn, will mean parting with some of the talent they have accumulated. This is a balance, and the Panthers shouldn't be in flash sale territory right now, but unless there is real confidence in this ship turning around quickly, they would be foolish not to consider listing to offers for some players, especially those on expiring contracts.
The three players listed here aren't an exhaustive list of those who could be on the move, and there is always the possibility that the Panthers could bring in additional talent as well, but at 4-4 and with one of the youngest rosters in the NFL, now would be an odd time to push their chips into the middle. Cashing out, while not always super fun, might be the better option.