It's that time of the year again. The Panthers are back in Spartanburg and, as with every team around the NFL, there is a sense that if they have a good camp and get a good start to the season then anything is possible. With that being said, coming off consecutive 5-win seasons, something is going to have to change for the Panthers to be relevant come December this time around.
The Panthers have certainly made a lot of changes on paper, with new offense and special teams coordinators, several new position coaches and a host of new personnel, highlighted by first-round pick Ikem Ekwonu and trade acquisition Baker Mayfield. However, as much as they hope these new faces will help them turn the corner under Matt Rhule, they also need some players already on the roster to take a step and establish themselves as starters during Training Camp and the preseason.
With that in mind, here are three players the Panthers need to see take on, and excel in, a much-expanded role in 2023.
Yetur Gross-Matos, DE
Gross-Matos, the Panthers' 2nd-round pick back in 2020, certainly hasn't been awful through his first two season. Largely being used in a rotational role and often asked to kick inside to 3-tech in obvious passing downs, he has managed to be occasionally spectacular but struggled for consistent production.
Given that he came into the league as a younger prospect with less football experience than most, this isn't hugely surprising, but with Haason Reddick and Morgan Fox both departing during the offseason without any edge rushing incomings he is going to have to play a much larger role in the Panthers' pass rush in 2022. The signing of Matt Ioannidas should mean that he isn't asked to spend as much time as a 3-tech, but that puts even more emphasis on his ability to emerge as a complimentary edge piece to Brian Burns.
To be fair to Gross-Matos, it would be unfair to describe him as having struggle so far in his short career. Despite missing seven games through those two seasons, he has amassed more than fifty total tackles, becoming a much more reliable run defender than he was during his time at Penn State. However, where he has been less impressive is as a pure pass rusher.
Though his six sacks do speak to some production in the passing game, he has managed just 19 pressures in more than 700 defensive snaps. What is more frustrating is that his pressure production actually decreased in 2021, though this may in part be due to Reddick taking the majority of reps opposite Burns in obvious pass rushing situations.
Given that he only turned 24 during the offseason, there should be a real sense of optimism that Gross-Matos can take a step this offseason, but if he doesn't start off hot during training camp then the noise around the Panthers signing a veteran edge rusher to pair with Burns is only going to grow louder.
Terrace Marshall Jr., WR
Marshall Jr. is another player of whom a lot is being expected at an early age as, having turned 22 just last month, the former second-round pick is already facing pressure to justify his draft stock after a disappointing as frustrating rookie season. Though some of that can be brushed aside due to the Panthers' general struggles on offense in 2021, with the Panthers having invested heavily in their offensive skill positions over the past two offseasons, he is going to show significant progress to earn consistent snaps early in the season.
For the Panthers, having Marshall Jr. as an effective third receiving option who can cause headaches for #3 cornerbacks would open up a huge amount of schematic flexibility on offense as, while they are likely to make good use of their multiple tight end and running back options, a legitimate third receiver is essential when looking to make of the 11 personnel sets that most NFL offenses use as their predominant grouping.
What should be encouraging to Panthers' fans and coaches alike is that Marshall Jr. was one of the Panthers' most exciting players during last year's camp, making a number of big plays and having one of the best preseasons of any receiver around the league. The regular season, however, was a whole different story.
Though he only started three games, Marshall Jr. played just under 50% of the Panthers' offensive snaps as a rookie but managed just 17 catches for 138 yards and no touchdowns on 30 targets. Though his efficiency numbers weren't helped by being on the receiving end of some pretty doomed screens, it is hard to ignore the fact that he wasn't consistently able to create a huge amount of separation on intermediate routes.
With a new offensive coordinator, however, there should be some hope that he is not just asked to go out there and make things happen but put in positions to succeed in the context of the scheme. Of course, he also has to uphold his end of the bargain, and a real battle for the third receiver spot would likely indicate that he isn't making the progress he needs to, but he has a lot more talent that he showed in 2021 and the Panthers could do with every bit of offensive firepower they can get in 2022.
CJ Henderson, CB
When the Panthers traded for CJ Henderson a few weeks into the 2021 season they made it clear that he was an addition for the future rather than somebody who was expected to step in and play a major role right away. Though he did go on to start five games for the Panthers, he played fewer than 300 defensive snaps and failed to make a hugely strong impression either way when teams threw the ball in his direction.
However, with Stephon Gilmore now in Indy, the Panthers will be looking to Henderson to establish himself as a significant piece in a cornerback room that has seen a huge amount of investment since the beginning of the Matt Rhule era. Jaycee Horn and Donte Jackson will likely be the first two names on the cornerback depth chart, but with teams spending almost all their time in three- and even four-cornerback sets Henderson should expect to see his snaps significantly increase.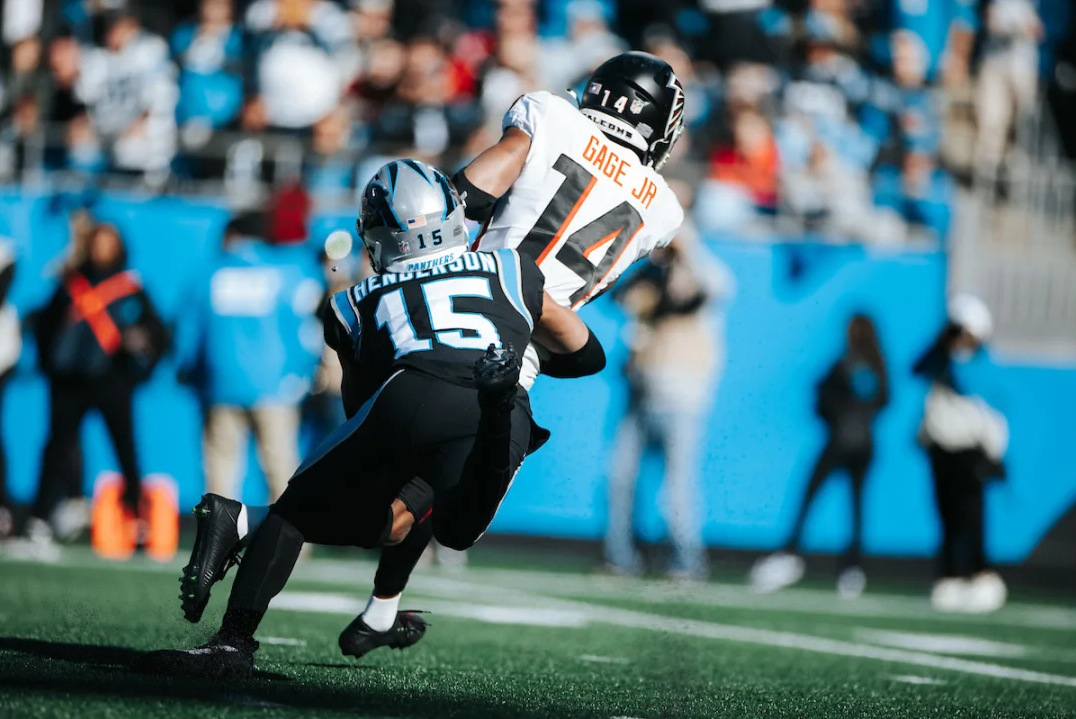 Henderson certainly has the talent to more than justify the Panthers' faith, as the former top-10 pick won't turn 24 until the end of September and hardly got the fairest shake of the stick during his short tenure with an often dysfunctional Jaguars team. If he can take the potential he showed on tape at Florida and build upon it with his first full Training Camp and preseason with the Panthers then he has a chance to not just earn a significant role but excel in it.
However, with 2021 fifth-round pick Keith Taylor having had a strong rookie season while Henderson got up to speed with the defense, there should be a genuine competition for the third cornerback spot entering camp. Both players should see the field no matter what, but if Henderson isn't able to establish himself as the #3 option then that is either a very good sign for Taylor or a frustrating one for Henderson, when entered the league just two years ago as a likely #1 corner.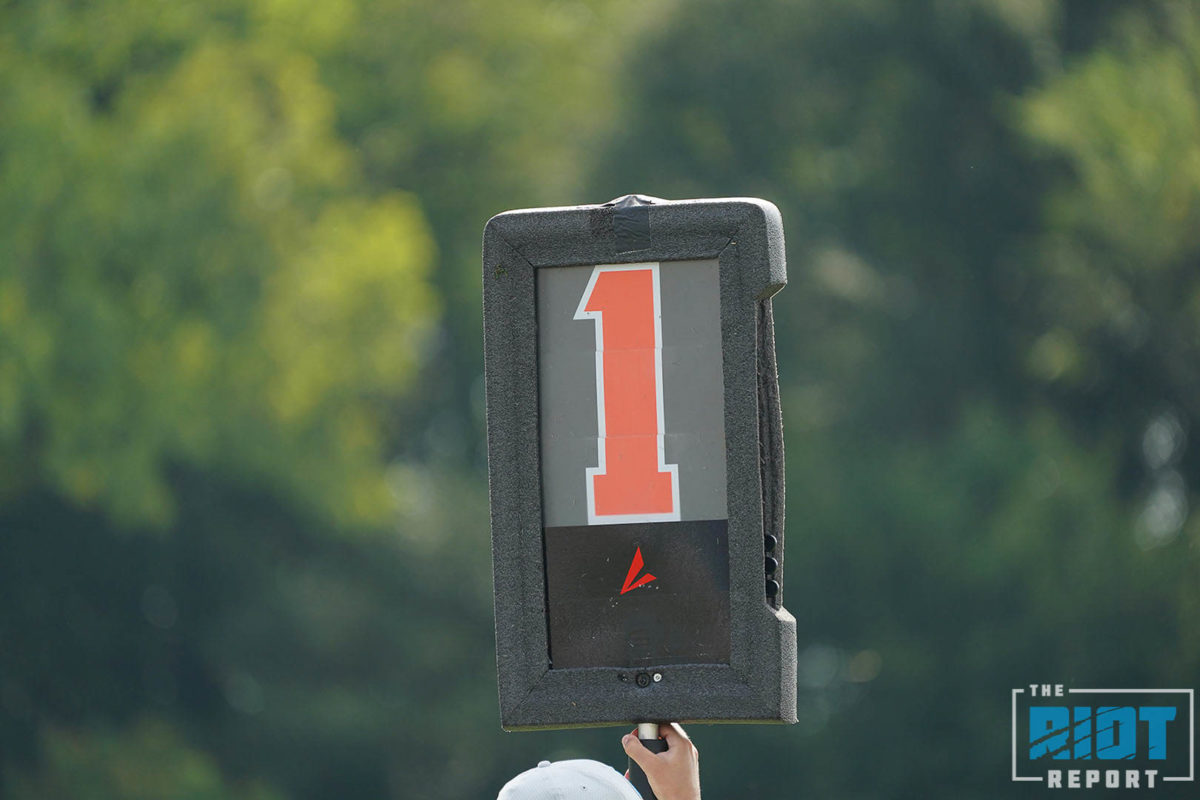 The Panthers probably aren't going to be bringing a Lombardi Trophy home with them this season but, given the level of investment across the roster over the past three seasons, they need to be in the hunt for a play-off spot well into December for this season to be viewed as anything other than a disappointment.
To get there, the Panthers will need to see improvements all over the field and have made additions to the coaching staff and roster to try and achieve that. However, as well as watching the shiny new pieces get their first reps in the Spartanburg heat, it's worth also keeping an eye on some existing players who have a chance to improve the Panthers' chances with their development this Training Camp.
(Top photo via Chanelle Smith-Walker/Carolina Panthers)