With Gerald McCoy and Vernon Butler both ailing, the Panthers brought in a familiar insurance policy in lineman Wes Horton Wednesday, who had previously been with the team from 2013-2018 before being hitting free agency and spending some time with the Saints earlier this season. McCoy was limited in practice and appeared to be slightly limping, while Vernon Butler, who tweaked his back in the game on Sunday, did some light yoga on the side but did not look as if he was close to being able to return to football activities.
Even with McCoy likely to play, Horton can play multiple positions along the defensive line and is eminently familiar with the Panthers' scheme – not only has he played in the four-man front that occupied the Panthers' scheme for so long, he played in a three-man front at USC – not to mention he's taken extra meetings with assistant defensive line coach Sam Mills, III to beef up on the scheme against the Packers.
"Wes has played just about every position up front, including nose tackle in some situations, and he's a smart player," said Eric Washington. "So whatever our system calls for him to line up, Wes will execute."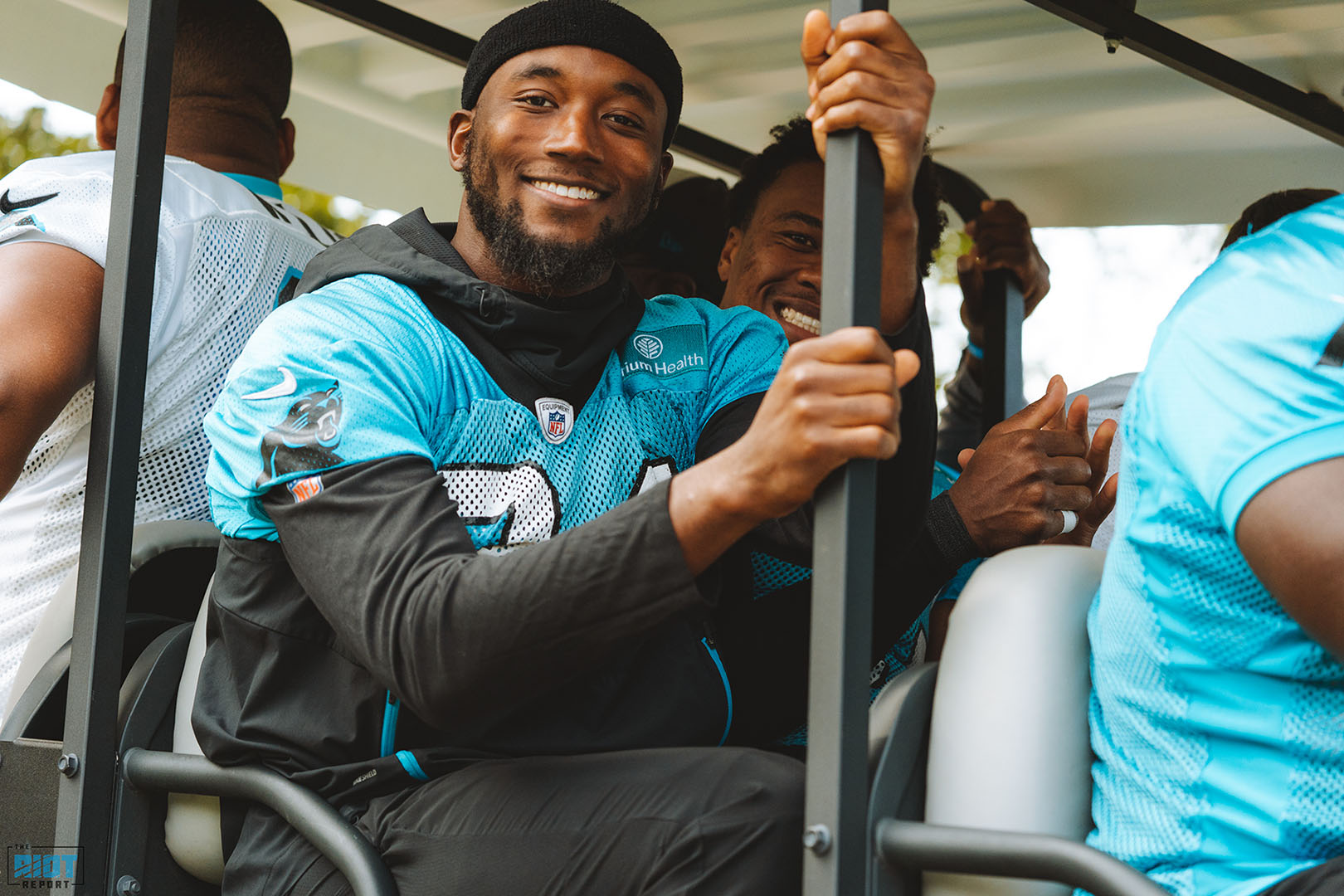 The Panthers also have been missing top corner James Bradberry this week at practice, but Rivera has faith that he'll return.
"When you watch the guys go through their walkthrough and installation periods and you watch some of the movement that they're getting on the sidelines with the trainers, I'm confident," said Rivera. "We've got to see how he is Saturday if he has a good workday tomorrow."
While Christian McCaffrey was limited after missing practice yesterday, Rivera didn't seem worried – the same went for the curious inclusion of Kyle Allen on the injury report as a full participant with a right shoulder injury; Allen has taken all reps at practice and didn't miss a snap on Sunday.
"We had to because of the game, so we're just following protocol, we're doing what we have to do," said Rivera. "If a guy has something that happens in the game, you have to put it [on the injury report] the next day."
Check out the full injury report:
| Player | Injury | Practice Participation | Notes |
| --- | --- | --- | --- |
| Vernon Butler | Back | None | |
| Greg Little | Concussion | None | |
| James Bradberry | Groin | None | |
| Gerald McCoy | Knee | Limited | |
| Christian McCaffrey | Knee | Limited | |
| Eric Reid | Ankle | Full | |
| Curtis Samuel | Hamstring | Full | |
| Christian Miller | Ankle | Full | |
| Brian Burns | Wrist | Full | |
| Mario Addison | Not Injury Related | Full | |
| Kyle Allen | Shoulder | Full | |
| Shaq Thompson | Ankle | Full | |