Three months ago, David Tepper looked Matt Rhule in the eye (you can assume virtually) and asked him what it might look like if the Panthers had to quarantine a quarterback.
Then the Panthers owner asked his new coach about who calls the plays if Joe Brady has COVID-19. What happens if Phil Snow can't coach because of safety concerns or worse, because he's tested positive for the disease that has ravaged the country since the beginning of the year?
While we've been binging Netflix and trying to ignore our quarantine gains, the Panthers organization has been weighing each and every hypothetical while creating contingency plans for every possible outcome, every feasible twist and turn in the nightmare that has been 2020 thus far.
So to say that the Panthers will be prepared for any protocol the NFL might throw at them is an understatement – to say they'll be ready for what COVID-19 might do to the NFL season…that's kind of a tougher question to answer. So instead of constantly trying to wrap their head around hypotheticals – don't worry, he's looking at those, too – Matt Rhule and the rest of his staff have been focusing on what they know is going to happen. Other than that?
Roll with the punches.
"I really don't think any of us know," Rhule said on a virtual teleconference – the only way he's interacted with the media since his opening remarks as Head Coach. "Two weeks ago, I probably would have said something probably different and obviously there's been a lot of things happening in the past two weeks – and I think a lot of things are going to happen [in the next two weeks]."
Fans and media aren't the only ones asking – Rhule deals with the question from his son on a daily basis. And even though he's paying attention to what's going on in NASCAR, the NBA, the Premier League and baseball, he knows that football could look very different. Or it could look the same.
No one really knows – which is why it's best to just focus in on what you do know.
"I try to be very disciplined about like, 'Hey, this is what I know,' and as I get new things, I adjust to that – so for me right now, I'm planning on July 28th, knocking on the front door, maybe taking a test if they want me to take a test. What that test looks like, I don't know – I'll go in there and I'll start working and if it means I have to live in the building, I'll live in the building. If they change it, they change it."
"Instead of having 50 schedules laid out, I have one schedule laid out … if that changes, I'll red-pen it. For right now, that lets me kind of take a breath."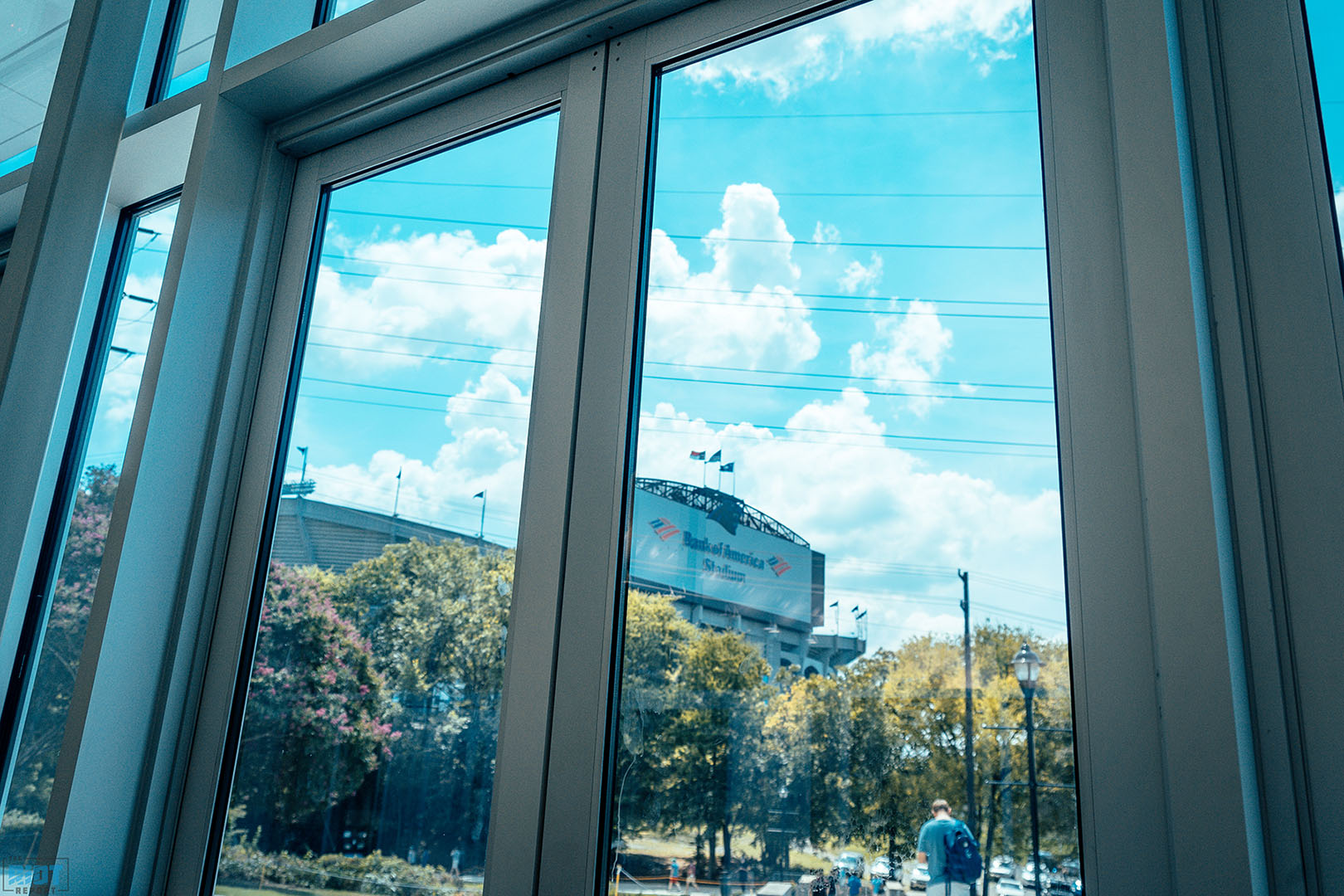 The rookies are – as of now – set to enter Bank of America Stadium on July 21st, injured players and quarterbacks two days later and the rest of the team will begin training camp on July 28th. The team knows that more protocols and best practices will come from the league, but as of right now, their team of Eddie Levins (who Rhule referred to as their "infection control officer" but is listed as Director of Security on the team website), Sean Padden (VP of Football Operations), Dr. Nancy Gritter (Lead Internist), Kent Johnston (Director of Wellness), Kevin King (Head Athletic Trainer) and Dr. Pat Connor (Head Team Physician) has been researching the most cutting-edge technologies to make Bank of America Stadium the safest environment to possible.
But they know that even that assurance comes with a stipulation.
"What's [the] best practice now might not be that way in 30 days," said Rhule. "So it's an ever-evolving group. That being said, whenever the time comes, whatever the cutting-edge technology, whatever the best practice is, whatever the safest ways that we can do things, I'm sure that they'll do."
Rhule thinks that the Panthers will be at an advantage over teams that will hold training camp at a practice facility – like the one the Panthers are currently set to build in Rock Hill – simply because of how much room there is at Bank of America Stadium and the practice fields surrounding it. Turning the meeting rooms on the ground level into additional locker rooms to ensure that players' lockers are six feet apart per NFL requirements. Moving all of the meeting rooms to the third floor where suites and large gatherings usually live. Cutting out how much personnel is at practice or around the players on a daily basis.
Whatever the Panthers have to do, they'll do it – even if it means the head coach attending practices virtually.
"What we need are players at practice," Rhule semi-joked. "I can watch from my computer and yell from my office if I have to. As long as the players are at practice, that's what matters. We'll make whatever changes we need to make, but we're thinking about those things ahead of time and waiting for the final protocols and the final dates."
And Rhule has been driving that point of "whatever we need to do" home to the players. With the possibility of players being asked on a Friday to go and play a position that they haven't necessarily practiced before due to a positive test of another player, position flexibility and football intelligence – "the more you know, the more you can do, the better off you'll be" – will be valued even higher than it has been in the past.
So in an offseason that has been one of the strangest in NFL history – Rhule and the coaching staff have tried to normalize it as much as possible. Two hours of teleconferences for the veteran players and longer sessions for the rookies have echoed team meetings during OTAs and minicamps. The players were given position-specific quizzes on the playbook, formations and other drills, even finishing the offseason with a final exam that Rhule joked he was "sworn to secrecy" about which player scored highest. Drills on the field was replaced by details being drilled into the players' brains for the past few months as the NFL has mandated players and coaches stay away from their home stadium.
Rhule drew from some of the worst results of his career – his first seasons at Temple and Baylor produced one- and two-win seasons and has taken the experiences from those to help navigate this murky offseason and come out the other side clean.
"I'm a way better coach as a result of those [seasons]," said Rhule. "I always felt like our best coaching, our best teaching, our best seasons were in those years. So I've tried to take this offseason and have that same approach, because when you're losing, what can you do other than try to find the positives, try to find the places you're getting better, be honest about the negatives and then teach, right?"
And, of course, no better people to teach than those who have been the best – so Rhule brought in other voices. Ryan Clark spoke to the defensive backs. Defensive legends Brian Urlacher and Julius Peppers joined the virtual sessions to address the team. And if a certain back-to-back NFL MVP wants to join the Zoom, you let him.
"The biggest one for me was we had Joe Montana come in and talk to the quarterbacks," said Rhule. "I'm like a little kid listening to that …. What it took for them to be great, how to be great – I thought those things were really special."
But it wasn't just the guest speakers who had the loudest – or most heard – voices. It was Russell Okung. Christian McCaffrey. Teddy Bridgewater. Tre Boston. The veterans took their spot as locker room leaders even as the locker rooms remained virtual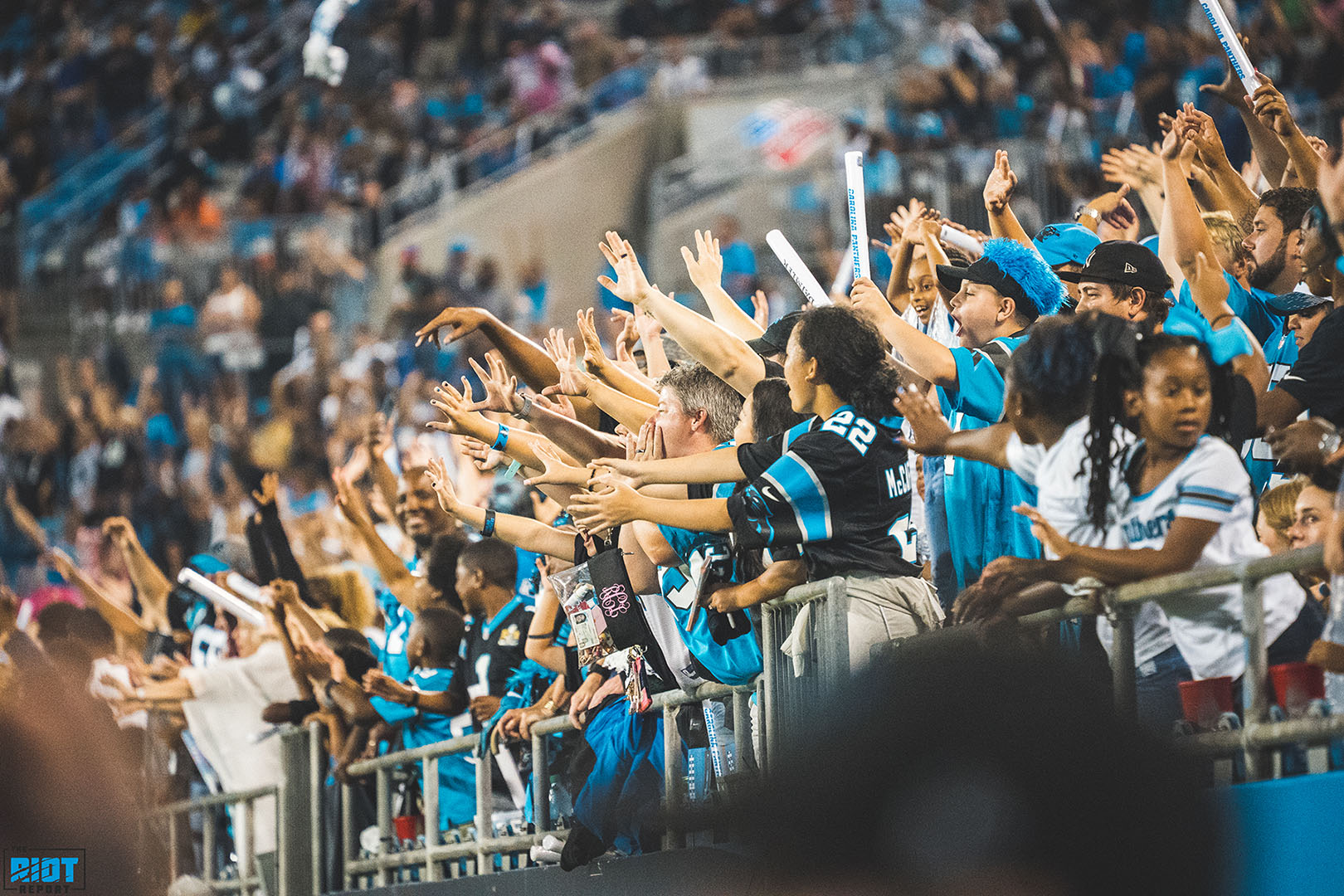 Rhule has heard the rumors of playing games without fans in the stands – that's been how soccer has been played in Europe and is how the NBA and MLB both plan to return – and while he's coached at Allbright College in front of 500 fans and quarter-full stadiums at Temple, just like everything else, if there are no fans at Bank of America Stadium, the team will deal with that, too.
The NFL passed a proposal Thursday afternoon to cover the seats closest to the field, almost certainly the first of many changes to come to the gameday experience in the NFL in 2020.
"All great teams create their own energy," said Rhule, echoing a lesson from Andy Reid. "When you have the right chemistry on your team, when you have the right guys on your team, when you have the right sideline … I think you have a sideline that can create energy and create a really positive impact."
Whether or not anyone in the organization has tested positive for the virus is still an unknown – Rhule deftly avoided the question – the head coach was tested for antibodies as a part of his physical and the results were negative, with Rhule saying he's adhered to quarantine and mask protocols.
"One thing I know is that we have the right people at the Carolina Panthers that are not just living up to the policies and the protocols, but that we are doing a great job of making sure that we are as safe and healthy as we can be."
And for right now, that's all you can do.