On the Panthers injury report today, there was an interesting entry – DJ Moore, who has the fifth-most receiving yards in the NFL and had suffered a few nicks during the Panthers loss to the Saints in New Orleans, was listed as a limited participant in practice with the injury of "ankle/not injury related". That seems weird, right?
So when Ron Rivera was asked about it, he answered cryptically.
"DJ was participating in practice and then he had to go, uh, for a personal reason."
Then he broke out in a big grin.
"A happy reason."
The 22-year old wide receiver and his girlfriend are expecting a baby – and when you get that call, it's officially OK to leave practice. His coach even had some words of wisdom for his wide receiver as he was jettisoned from practice to welcome the new addition to his family: "Good luck."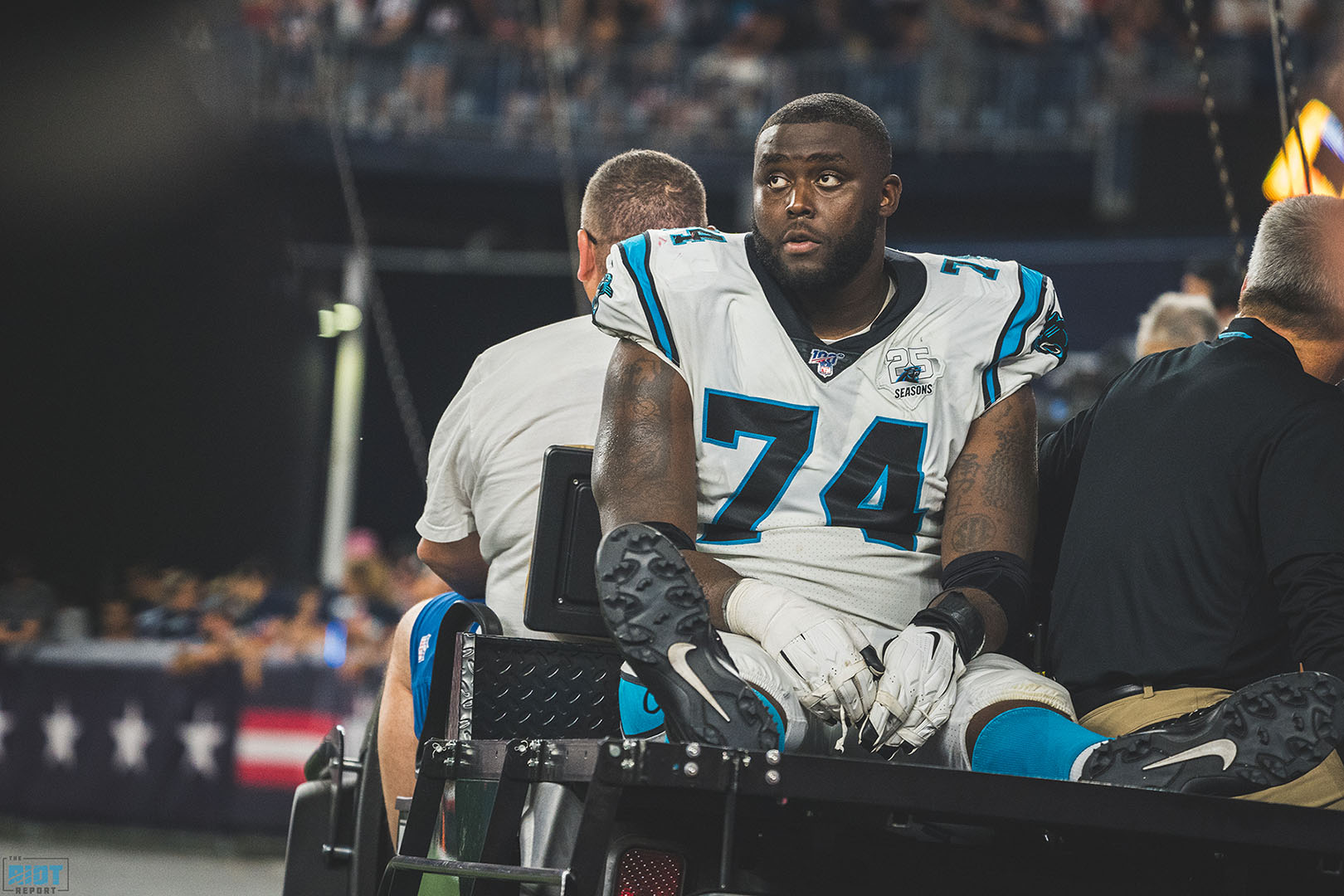 After the Panthers placed Greg Van Roten and Dontari Poe on injured reserve Wednesday, they may also be without Greg Little, who wasn't on the practice fields for the first session of the week and was limping badly on Monday in the locker room; the Panthers have already had to shift their offensive line multiple times and that will definitely continue on Sunday with Van Roten out – and while the Panthers will always find a way to deal with injuries up front, it can be tough to navigate the season that way.
"The biggest thing is that they seemed to take turns. Greg Little's had his injuries and Dennis has played very well in his stead and then vice-versa, when Dennis had his nick, Greg was back up, so that worked pretty good for us," said Rivera. "When Trai Turner was down, we were able to move Daryl inside and play guard for us, so our depth has been pretty good and has helped us in those situations."
Taylor Moton, who has played both left and right tackle this season, was also wearing a large wrap and a brace on his right leg. Check out the full injury report:
| Player | Injury | Practice Participation | Notes |
| --- | --- | --- | --- |
| Greg Little | Ankle | None | |
| Gerald McCoy | Knee/Quad | None | |
| Shaq Thompson | Ankle | None | |
| Eric Reid | Ankle | None | |
| Jordan Scarlett | Knee/Ankle | None | |
| Christian McCaffrey | Rest | None | |
| Taylor Moton | Knee | Limited | |
| Curtis Samuel | Knee | Limited | |
| DJ Moore | Ankle/Not Injury Related | Limited | |
| Ross Cockrell | Quad | Full | |