For the first time in recent memory, the Carolina Panthers' bar for a successful season has been significantly lowered.
For years, the Panthers were seen as a team capable of going to and winning the Super Bowl – anything short of attaining that was a disappointment. In 2020, that's no longer the case: After an offseason that saw the team's roster, coaching staff, and overall philosophy completely turned over, there is no illusion that the Panthers will be making a run at Super Bowl LV. In fact, they may not even be able to make a run towards an NFC South title. The optimism of the past has now become optimism for the future, while realism is what defines the outlook for the first year of Carolina's new era under Matt Rhule.
That's created a question that has been oft-discussed and fiercely debated throughout this past offseason: What, exactly, constitutes a successful 2020 season for the Carolina Panthers?
Fundamentally, the very least that any football team at any level can ask for is a winning record each season. Playoffs or no playoffs, it shows that a team is a successful one and capable of greater things beyond the basics of being a winning team. In professional football, however, there is a siren call promising great rewards for teams that don't win – for some, a siren call too alluring to resist.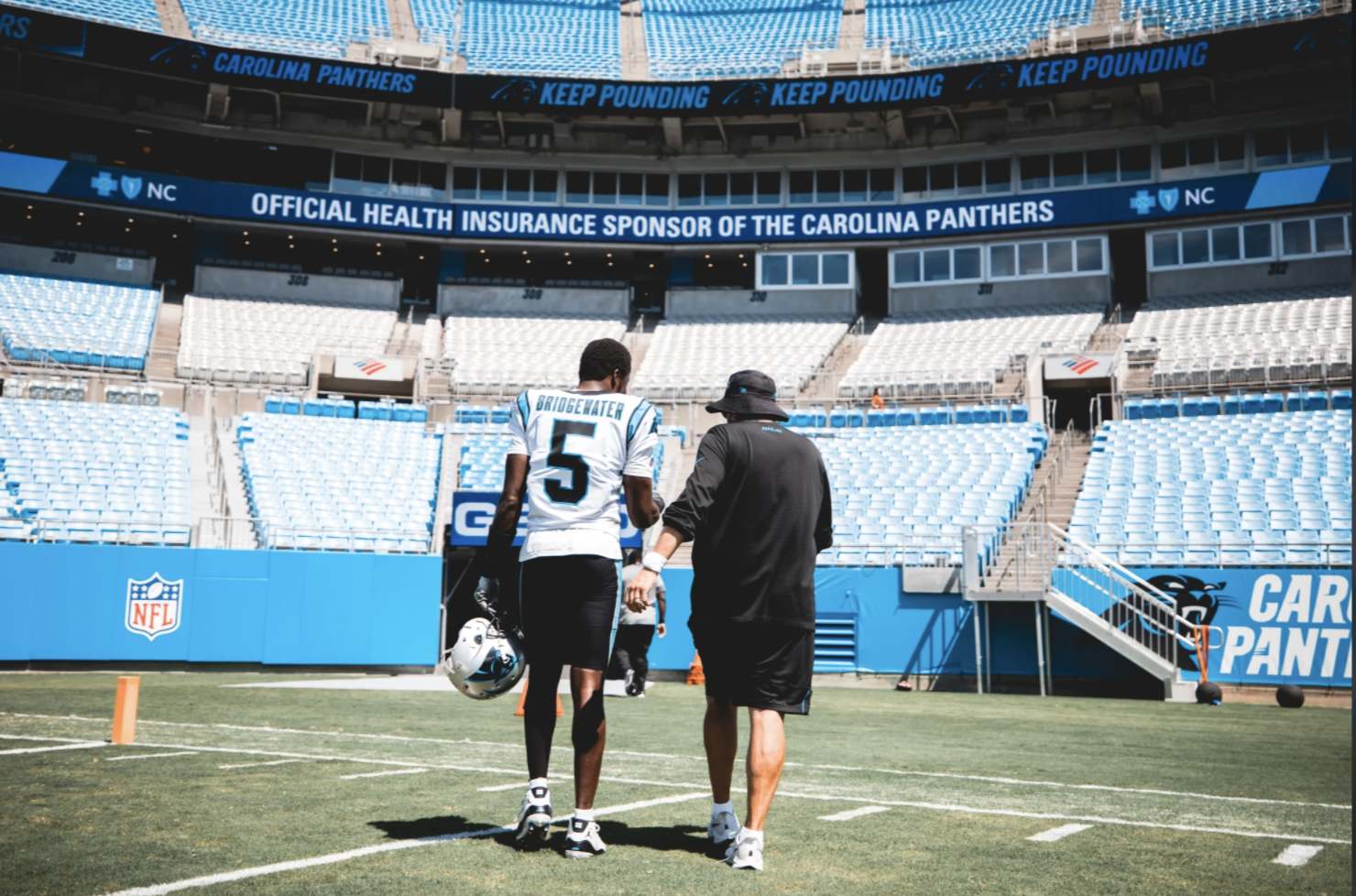 In the leadup to this year's season, there have been some Panthers fans and some NFL media who have suggested that Carolina's objective should be to race to the bottom: throw the season and lose as many games as possible in the name of securing the No. 1-overall pick in the 2021 NFL Draft. In the minds of proponents of "tanking", the ends of such a season – a "franchise-changing" player, probably a quarterback – justify the means.
To lose early and lose often means to come closer and closer to a player "destined" for greatness. To actually try and win games is a travesty, as the team is "letting him get away".
That idea of "success", however, relies on fallacious and magical thinking that any player who goes at the top of the Draft is guaranteed to be a superstar. And such promises nonwithstanding, losing football games is hardly along the lines of what first-year Panthers head coach Matt Rhule is thinking.
When asked prior to the NFL Draft about how he defines success for his Panthers, Matt Rhule stated simply that he wants his team to play to the level of what they are capable of – if their talent level is that of an 8-8 team, they should be 8-8. If they're capable of being 13-3, they should be 13-3.
This past week, Rhule was asked to expand upon his ideas. And in doing so, he laid out precisely what boxes he is looking to check.
"I guess what I was saying was I don't want to be a team that underachieves," said Rhule. "… I just don't want to be a part of a team that has a lot of talent, has a lot of superstars, has a lot of names, but doesn't achieve at a high level. I want to be part of a team that the sum is greater than their parts."
"I can't sit here [and say what defines success], we haven't played any games, I haven't seen how we compare to other teams yet, there hasn't been preseason games. But I just want a team that fights, scratches, and claws to overachieve, not to underachieve. And as long as we do that, then we can be really proud in who we are and the way that we do things."
In tangible terms, a team's success is defined by their Win-Loss record. In the NFL, that truth is one spelled out by Pro Football Hall of Fame head coach Bill Parcells – one of Rhule's greatest influences – who famously declared that "you are what your record says you are". With this phrase, there's no room for excuses, no room for sugarcoating, and no way to spin it.
A 5-11 team is 5-11. The coach is a 5-11 coach, and the players are 5-11 players. Period.
Rhule calls Parcells' famous statement "one of the truest statements out there in life." However, there is some argument to be made that not all teams with the same record are created equally: There are 9-7 teams that are great success stories, and there are 9-7 teams that are disappointments.
There are 5-11 teams – like the 2019 Carolina Panthers – defined by decadence and despair. And then there are 5-11 teams that are more than anyone thought they'd be. One of which could very well serve a blueprint the 2020 Panthers should strive to emulate.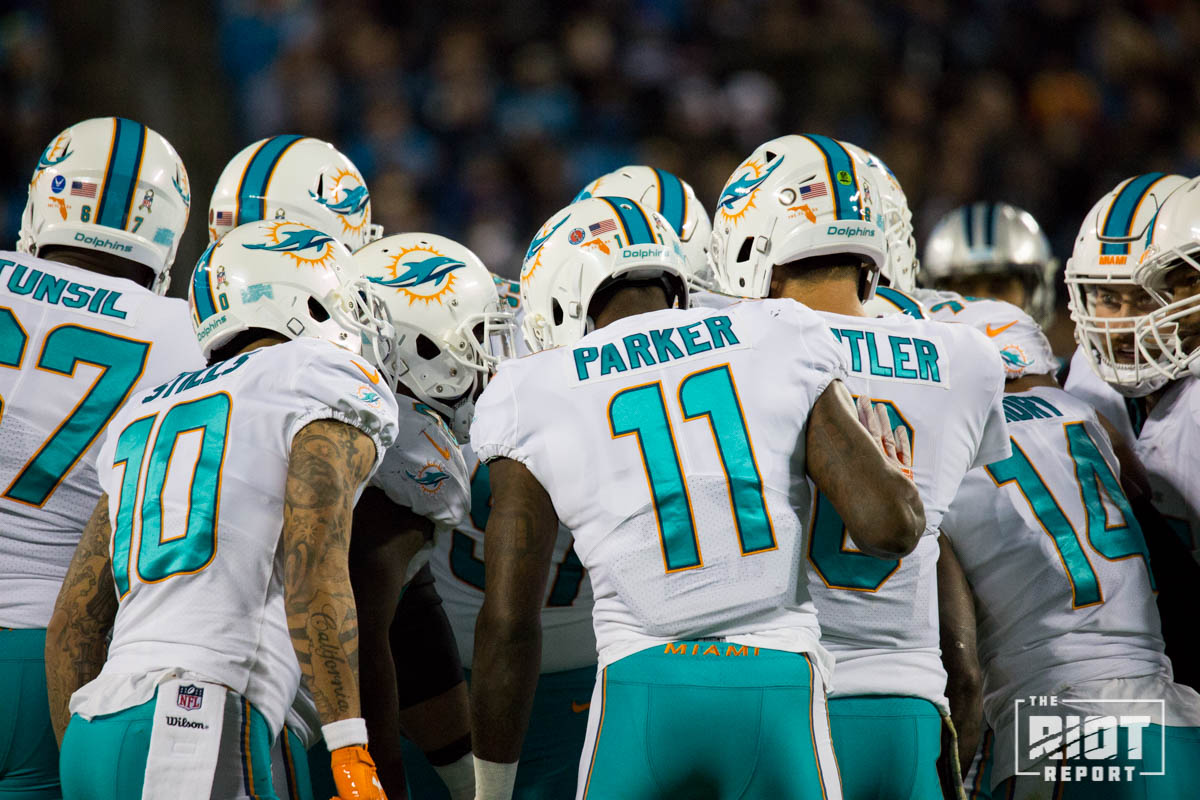 When the 2019 Miami Dolphins and first-year head coach Brian Flores took to the field for the first time, there were already predetermined ideas surrounding what their objectives were: After trading away stars like left tackle Laremy Tunsil, wide receivers Kenny Stills, and even 2018 first-round pick Minkah Fitzpatrick, Miami was widely accused by observers of a deliberate and blatant tankjob.
Four straight blowout losses to begin an 0-7 start did little to discredit such ideas.
By the time midseason came around, the Dolphins were being decried as a travesty undermining the integrity of the NFL. But slowly but surely, Miami was becoming a more competitive team, and the losses were becoming less and less severe. By Week 10, the Dolphins were riding a two-game winning streak.
Though the Dolphins ended up the fifth-worst team in the NFL at 5-11, they had a winning record of 3-2 in the month of December. Their season ended triumphantly, as they stunned the very same New England Patriots team that blew them out in Week 2 by beating them 27-24 – in Foxboro, no less – and denying them a chance at a First Round Bye.
Dolphins fans had reason to look forward to the future. A young team was given reason to believe they could compete with anyone. And a new coaching staff, led by Flores, was beginning to see that their plan was working – And saw their team as one defined by hard work and overcoming adversity.
"The credit goes to the players as well as our coaching staff. These guys work hard, and they fight and they compete and they believe in the process," said Flores following the season finale. "They understand the way we have to prepare, the way we have to practice … I say it week after week after week, our coaches say it week after week after week. I think they just started to believe in it."
"… I think with adversity, with defeat, when you struggle, I think one or two things happen: It either breaks you, or you get stronger. I think this team got stronger over the course of the season. I'm proud of that. We need to build on that."

Rather than languishing in a 5-11 season, the Dolphins ended up being more than anyone thought they would be when they were 0-7. And the way that once winless team didn't accept a lowly fate and fought for greater glory is something that resonates with Rhule from his own experiences.
"When I was at Baylor my first year and we went 1-11, I was a 1-11 coach. There were no excuses. One of the things I say is I don't make excuses, and I don't let others make them for me," said Rhule. "And so you are what your record says you are – But that doesn't mean that's who you have to be, and that doesn't mean that's who you have to be real long."
"I was a 1-11 coach, but I was well on my way to try and find a way to win. I believe that's true."
The reality of the Carolina Panthers' situation is that the deck is stacked strongly against them early this season: They have turned almost their entire roster over, moved on from players and coaches who were pillars of their franchise, and were arguably the worst team in the entire NFL last December. Chances are the Panthers will take their lumps this season and wins will be hard to come by.
But while losing should never be permissible, there is a way – If the Panthers do indeed find themselves on the wrong side of .500 – that the 2020 season can be a successful one for Carolina. Simply put, if the Panthers can grow as a football team in the image of their new coach and be playing at a winning level by the time they take their final snap this season – they can show the NFL, its teams, and their fans that they're more than anyone bargained for.
Defy expectations, become more than they should be, and any record the Panthers end up with will be the mark of a successful 2020 campaign – and a reflection of their head coach's vision for them.
"We've got a good team," said Rhule. "It's a young team, and I want them to fight to overachieve."