The Ron Rivera era in Carolina finished just a couple of weeks ago – and now the Kyle Allen era has gone the same way, with Will Grier being officially announced as the starter for Sunday's game against the Colts.
Frankly, regardless of how good Grier turns out to be, this is something that has been coming for a few weeks with Allen failing to show the kind of meaningful growth the team would have hoped for. However, now that the decision has been made, what matters now is what happens next; as over as the Panthers season is from a mathematical point of view, the Panthers have now been handed what are essentially two extra preseason games for the 2020 season – they need to take full advantage.
But what exactly does taking advantage look like when you're 5-9?
Will Grier Needs To Show Poise, And Talent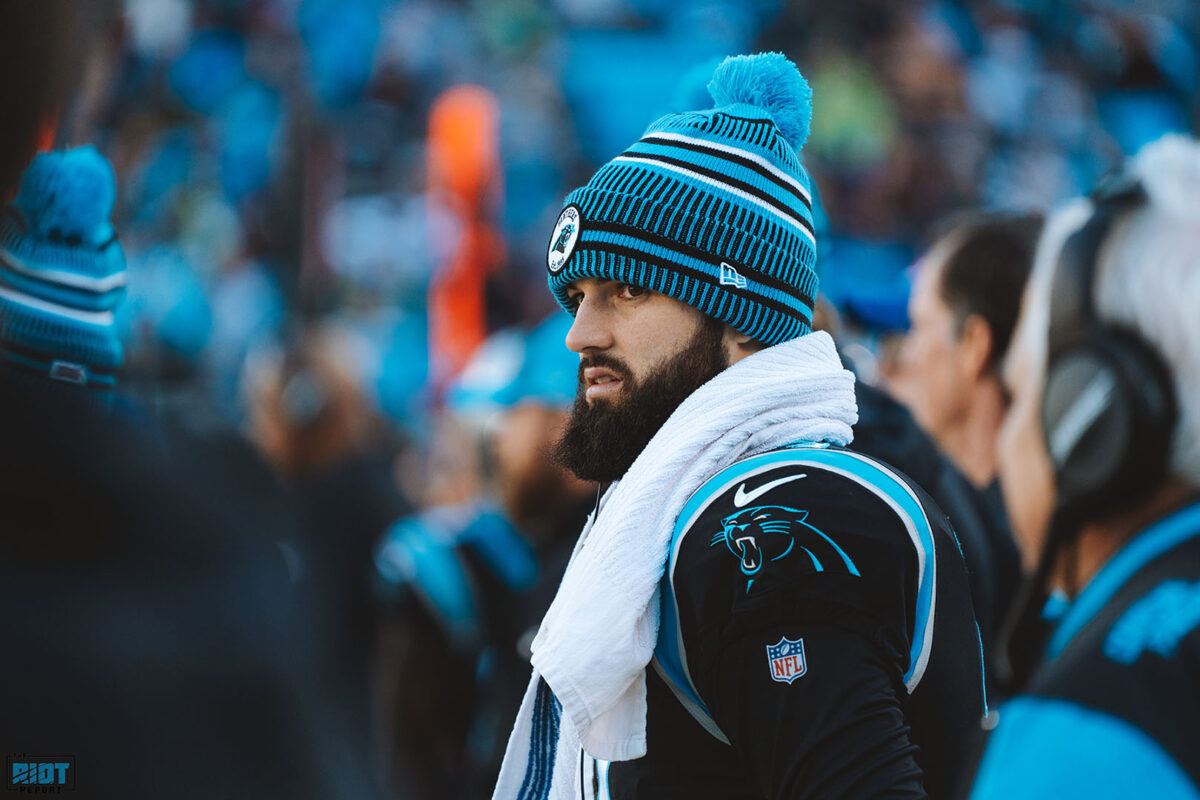 As with almost anything, the key to success is realistic expectations – for Will Grier, the entry level expectation is that he looks like he belongs in the NFL.
This might not sound like very much, and on a larger scale it isn't, but there is such a step up from college to the NFL, especially for quarterbacks, and so for starters he needs to show he can do the little things. He needs to be able to process reads with a speed that doesn't lead to constant pressure, to be able to fit the ball into smaller windows than he was asked to do in college and to be able to recognize a much wider range of coverages than he will have seen in college as well. Of course, he doesn't need to be amazing at all of this from the first snap, but if he still looks like a deer in the headlights or simply can't get the ball where it needs to be, that would not be good.
Of course, the Panthers will ideally hope that he looks more than just competent and the deep passing game that has been largely absent from the Kyle Allen era is something that could see a resurgence under Grier – while his arm isn't hugely strong, he showed excellent touch in college, allowing him to hit receivers in stride down the field. Teams are willing to be patient with young quarterbacks who show upside, even if they have clear flaws that need to be worked through, and as important as it is for Grier to show that the stage isn't too big for him, it's also important for him to show that there is enough upside in him to merit such patience.
Jermaine Carter Gets A Prolonged Look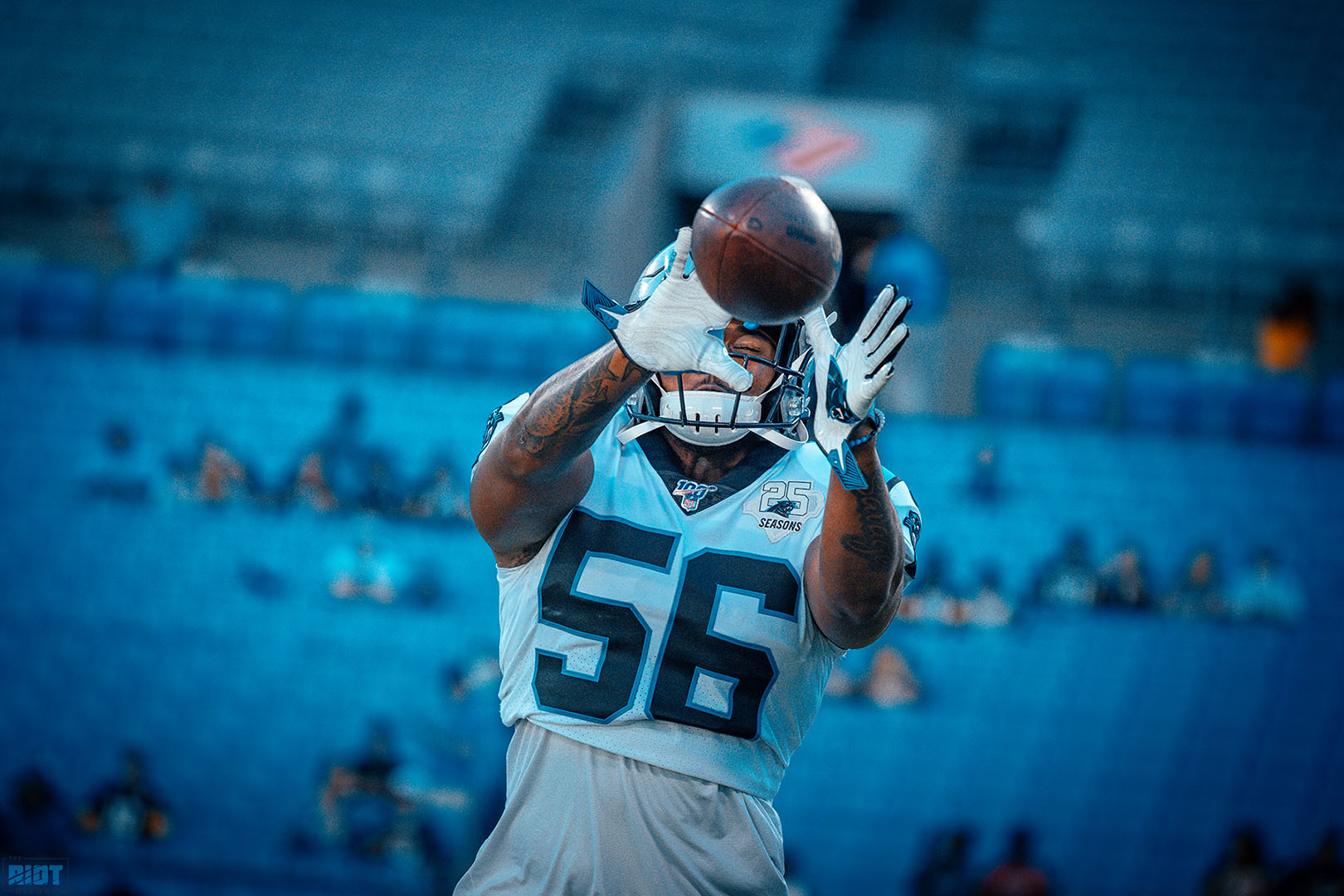 Shaq Thompson picked up an injury late in the game against the Seahawks, and seems unlikely to play against the Colts, and that means that Jermaine Carter is expected to get the most prolonged run-out of his career. Of course, with Thompson now signed to a four-year extension, it's unlikely that Carter will be a first-choice starter next season, but knowing what you have in players is important, and were either Thompson or Kuechly to get hurt next season, it would almost certainly be Carter who has to step in to fill the gap.
Perry Fewell spoke about Carter after his more limited playing time against the Seahawks, and spoke about how he needs to bring his coverage up to the same level as a his run defense. This isn't because Carter lacks potential in coverage, but he does need to play with better footwork and awareness in the field – while the Colts don't have an elite running back or tight end for him to match up against, this should allow him to focus on his own play rather than worrying about having to hold up against a George Kittle or an Alvin Kamara. Carter doesn't need to be a star, and I don't think that should be the expectation for him now or in the future, but one area the Panthers need to improve upon going forward is depth, and Jermaine Carter could be a big piece of that if he is able to impress in the coming weeks.
The Panthers Need To Help Grier In Return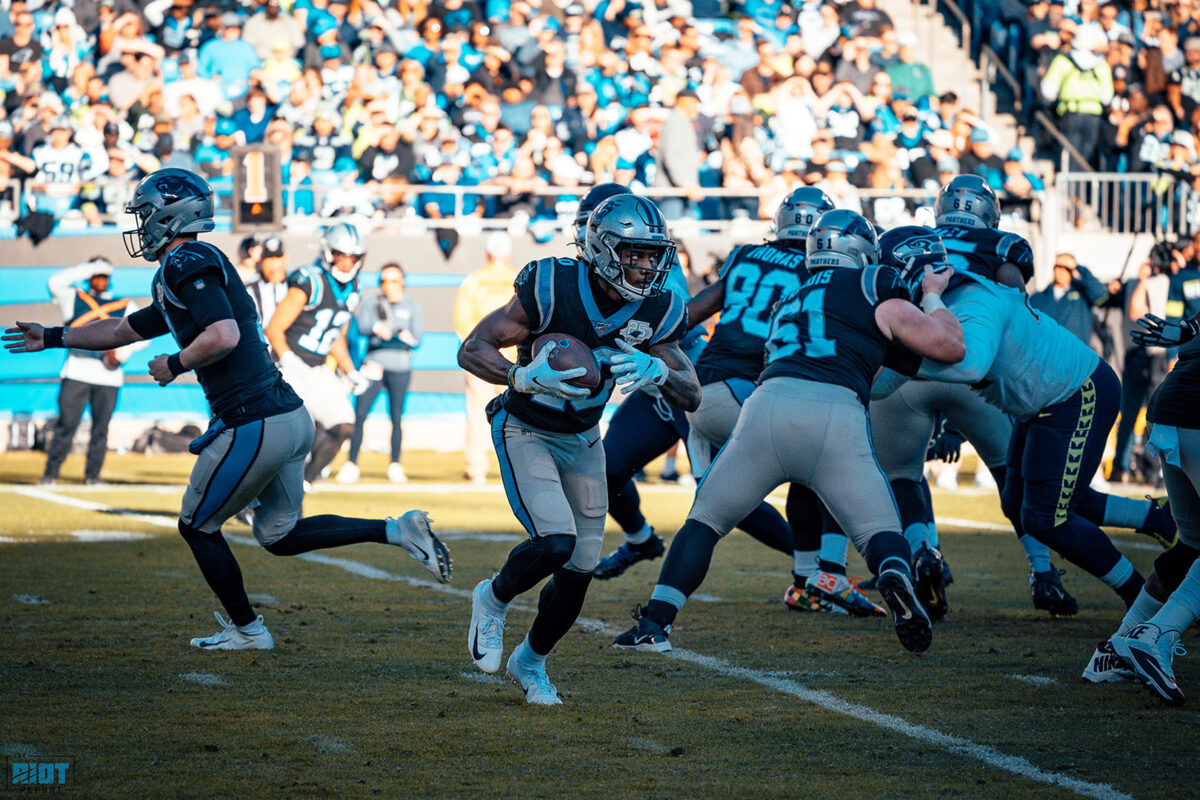 As much as the Panthers will want to see what Grier has got, they also need to give him a lot of support in order to be able to slowly increase how much is put on his plate. The cliff-notes version of this game plan is that they need to run the ball a lot, but in reality, they need to not only run the ball but use the run in order to give Grier some easy completions, especially early on. Scott Turner showed on at least one drive on Sunday how he can use motion and misdirection to aid the running game, but he could also do with demonstrating that he can extend this motion and misdirection in order to create an effective play-action game for Grier to work with.
It shouldn't be forgotten that this isn't just an audition for Grier, but also for Scott Turner, as while he has almost no chance of being named the new Panthers' head coach, the idea that he might be given a chance to be the offensive coordinator under a new head coach is far from ridiculous. Turner obviously isn't going to radically transform the offense over the final month of the season, but showing that he can build an effective and varied offense and put a young quarterback in a position to be successful will go a long way to helping build his case – with Tepper already on his side, the idea that this might not be the last we see of Scott Turner seems all too reasonable.
What Is Going On With Brian Burns?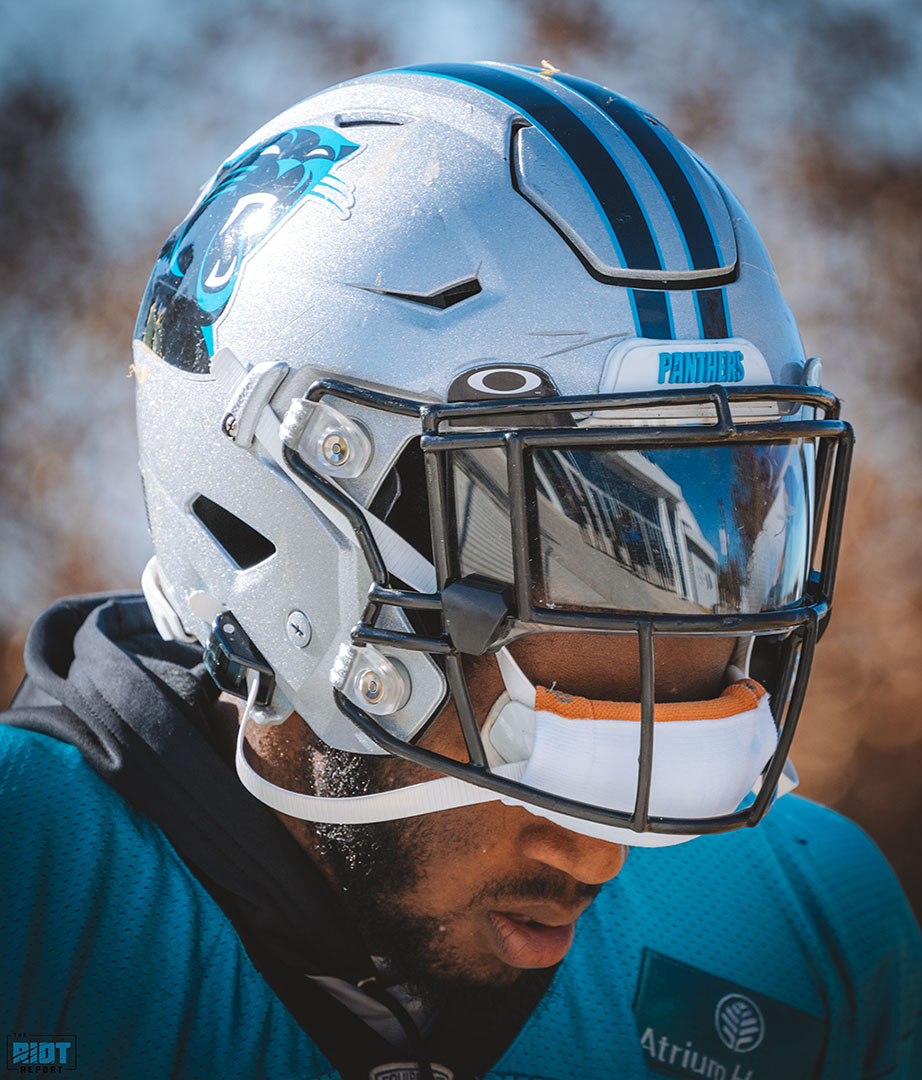 Brian Burns looked like a defensive rookie of the year candidate through the first month of the season, but following an injury his playing time has decreased dramatically – while that isn't too complex a story, understanding why his playing time has been so limited since his return from injury is anything from simple. This isn't because the Panthers don't have other good edge rushers or that Burns doesn't have areas of his game that he needs to work on, but Burns has shown such potential so far this season that it's hard not to think that everyone involved would be better off for his playing time increasing.
This is something that Perry Fewell also spoke about this week, and he expects Burns to get more playing time this week, but having been out of the rotation in a meaningful sense for a while, it is now a matter of getting up to speed as much as anything else. The same is true for Christian Miller to a lesser extent, but it is still far from certain that he will see the field at all against the Colts – but with the move towards Grier and the Panthers talking about young players more, there does now seem to be a sentiment of accepting their fate and beginning to plan for next year.
Let's just hope that plan starts off well.
The Numbers Game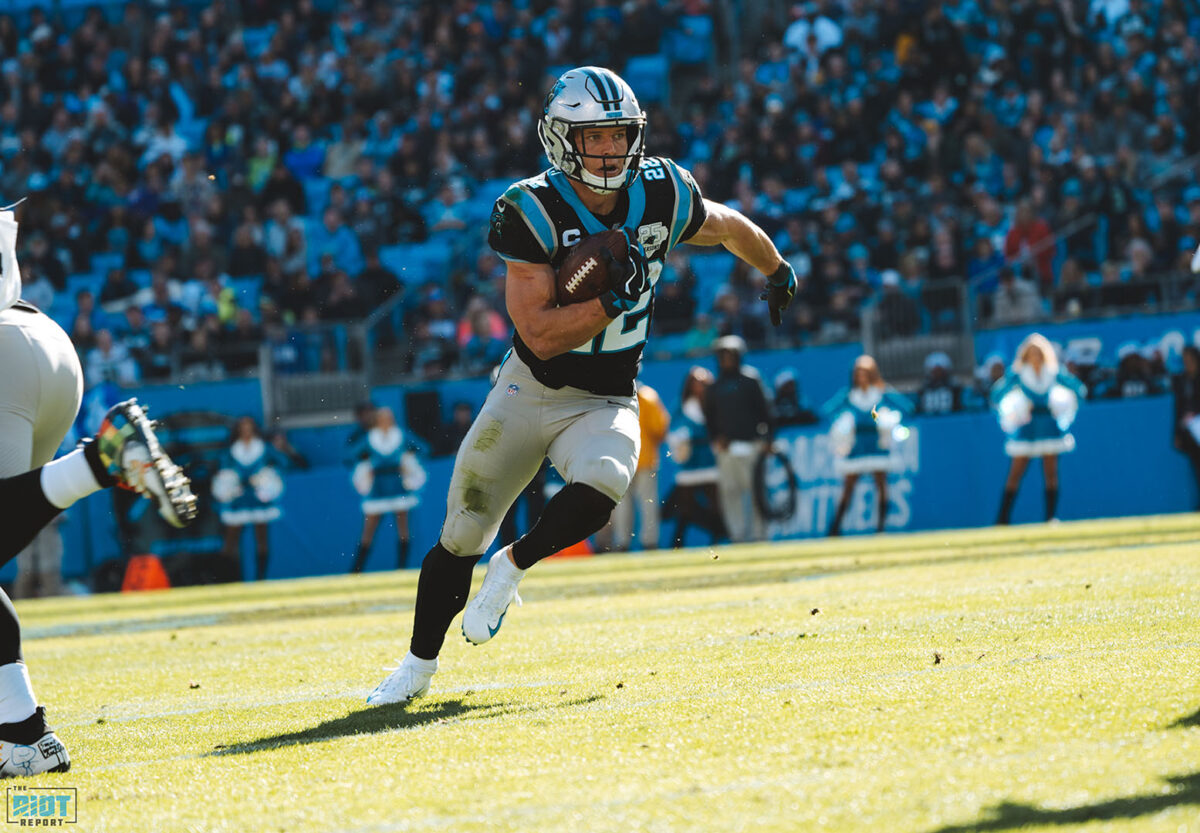 Christian McCaffrey needs 186 receiving yards to reach 1,000 on the season and while that is undoubtedly a tall order, it is not beyond the realms of possibility, and while the Panthers will undoubtedly talk a lot about team and numbers not meaning much, I'm sure they will want to help him surpass this milestone. While the Colts aren't exactly going to allow him to just walk over the line, if the game does start to get away from the Panthers, the Colts defense will likely be more focused on preventing any long plays over the top than the odd short pass to CMC. This doesn't mean it will be easy, but as the game goes on this might be something to keep an eye on.
Similarly, McCaffrey needs just – and only with a player of his caliber would this be a just – 193 rushing yards to reach 1500 on the season. This might be a significantly taller order, especially if they eventually actually start rotating Bonnafon in to take some of the workload off of McCaffrey, but if he is able to break a couple of bigg-ish runs, it might start looking a lot more achievable. The Panthers showed last season that they are willing to bench him to protect him after the season is lost rather than just leaving him in to chase stats, but in a season that has really been without too many positives, having CMC pass one or both of the 1,500 rushing yard and 1,000 receiving yard markers would be at least something to smile about.
The Panthers don't really have much to play for this season beyond draft position and pride, but these games can be put to good use for the future. Will Grier is probably the biggest name in this regard, but the focus now appears to have moved to 2020, and while that might not be the prettiest thing to watch for the next two weeks, this is an important period for the Panthers, and one that is worth watching, however ugly it might get.