Sometimes there are no good options.
There are lots of reasons to be upset with the way the Panthers season has gone, especially given the lackluster nature of some of the performances down the stretch, and it is understandable that a lot of the resultant dissatisfaction has fallen at the feet of head coach Matt Rhule. However, with Rhule now appearing to almost certainly be back for the 2022 season, the uncomfortable reality is that bringing Rhule and Fitterer back for another year is likely in the Panthers' best interests long-term.
Let me explain why.
Though there is an argument that there is no point moving on from somebody; be it a coach, GM or player; unless you have a clear better option, sometimes it becomes clear that something isn't working, and you just have to take the short-term hit and trust that the only way for things to improve is for something to change. This is essentially what the Panthers did with Ron Rivera, he wasn't the worst coach in the NFL, but it was becoming increasingly clear that he was unlikely to be the right person to lead them to consistent winning and so David Tepper ultimately made the decision to fire him and hire Matt Rhule.
So why not move on from Rhule in the same way?
The issue with the previous argument, particularly in the situation the Panthers find themselves in, is that while firing Matt Rhule doesn't require them to have a perfect hire lined up to replace him, they do have to replace him with somebody. Where the issue comes in is that while the Panthers might have had a lot of candidates in mind should they have moved on from Rhule, the Panthers would need to find a candidate who actually wants the job.
Yes, there are lots of people who would like to be an NFL head coach, but very few of those people are actually able to do the job, let alone do it well. NFL teams certainly don't always make that determination well, but there are very few examples of a team settling for their fourth- or fifth-choice candidate and it working out well. Being an attractive destination for prospective coaches is therefore and important part of any successful coaching search.
But what does this have to do with the Panthers?
Well, whoever is coach of the Panthers in 2022, they will face an almighty challenge as, having made aggressive moves in the short-term only to come up short, the Panthers will need to turn the franchise around without the help of significant cap space or much in the way of draft picks. Add to that the fact that they are on the hook for Sam Darnold's fully guaranteed fifth-year option and the likely blow-back when the Panthers almost certainly move on from Cam Newton once again, and the Panthers are probably going to be the least sought-after opening in the NFL should they move on from Rhule.
The only person who is going to take the Panthers job is a person with no other offers.
There is also another part of this equation: Scott Fitterer. The Panthers' GM is less than one year into the job and, while there have been some definite positives (possibly the biggest of which being the signing of Haason Reddick in free agency), there have also been some significant miss-steps. Firing Rhule now would almost certainly mean either throwing Fitterer out with him to create a clean slate or having Fitterer play a major role in the hiring process despite being unsure if he is going to be a long-term fixture of your organization.
Neither of those are ideal scenarios.
As frustrating as the final months of the season have been, the Panthers' players genuinely don't appear to have given up on Rhule. The results and performances might not have been those of a team looking to make an impact in the postseason, but they weren't those of a team that had given up either. Giving Rhule another season might not lead to him emerging as the Panthers' long-term coach, but it likely puts them in the best position possible to find and attract somebody who is.
However, there is a fairly significant caveat to all of this. If the Panthers do bring Rhule back, and even if they don't for that matter, they cannot continue to try and pay for today with money from tomorrow.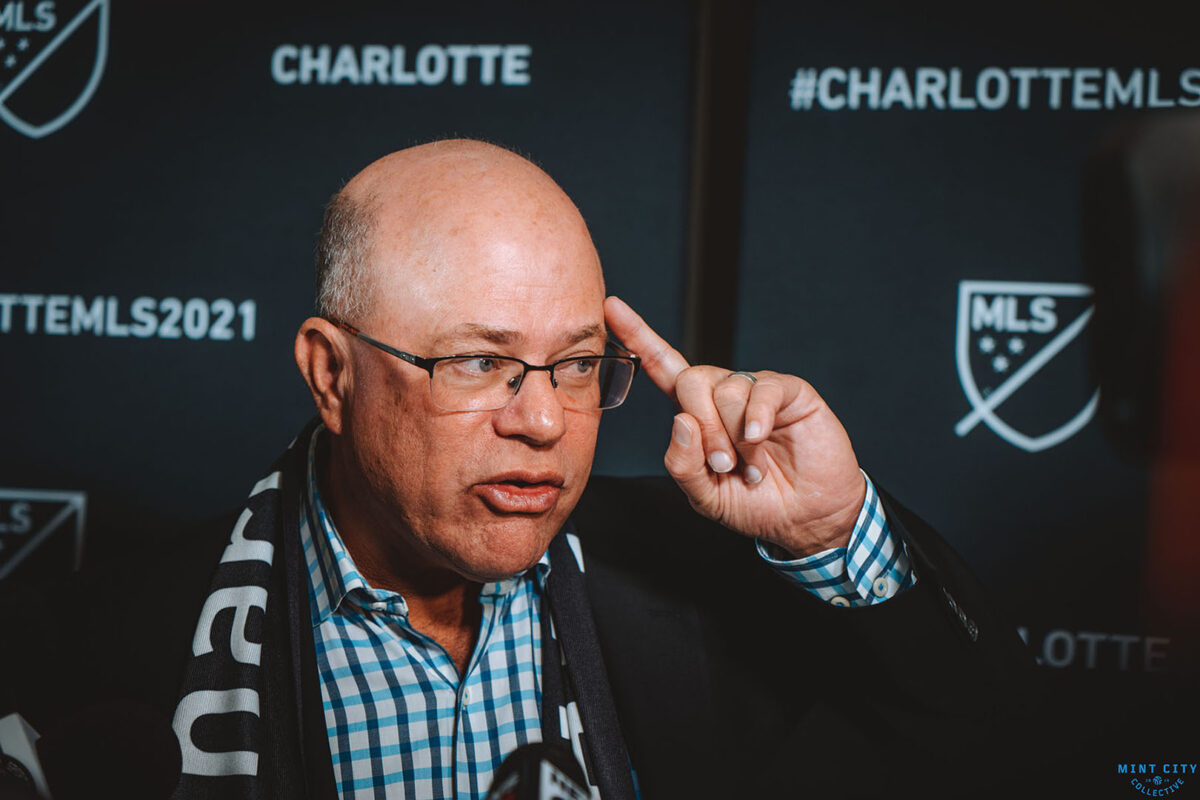 Though the Panthers don't have much in the way of assets for this year, 2023 looks to be a much brighter proposition.
Despite having traded away their 2023 6th-round pick already, with so many notable free-agents this year the Panthers are almost certain of a number of meaningful compensatory picks, giving them a much better opportunity to rebuild through the draft. There is also a chance the cap situation could improve next offseason as well, with a chance to move on from the $7m of dead cap they face in 2022 as well as the mostly-guaranteed $25m they will be paying for Sam Darnold and Cam Erving, neither of whom are expected to start.
Given this, there may be a temptation, especially for a coach on the hot seat, to use some of the cap space and draft picks of next offseason to improve the team in 2022, something that must be avoided at all costs.
Bringing Rhule back isn't some brilliant master plan, but rather the best compromise in a bad situation. If he is able to turn thing around then great, but if not then giving him a third year allows him to act as his own bridge coach to get the Panthers to a point where they are a in position to take another serious shot at finding a long-term candidate.
Or, to put it another way, if anybody is going to have to sit in the mess that has been made in Carolina, it might as well be the people responsible for making that mess.
(Top photo via Grant Halverson/Getty Images)