It was a long 2018 season – especially the second half – for Panthers fans, but one of the team's bright spots was 22-year old receiver Curtis Samuel, drafted in the second round of the 2017 draft from Ohio State. His sophomore stats were pedestrian – 39 catches for 494 yards and five touchdowns, as well as 84 yards and two touchdowns on the ground on only eight touches – but based on how often he was used and the skill set he possesses, I think there's a lot of potential for Samuel's future.
Now, it's difficult to talk about Samuel without comparing him to fellow receiver D.J. Moore, drafted in the first round in 2018 and lined up opposite Samuel for the second half of the year. Moore caught 55 passes for 788 yards and two touchdowns in the air while adding 13 carries and 172 rushing yards on the ground; this has been enough for many people to suggest that Moore be the Panthers' #1 receiver in 2019.
Consider me in the minority, but I disagree with this statement.
I personally think Samuel should be the 'X' receiver for Carolina because I think he possesses a more versatile skillset than DJ Moore, he has more experience – albeit only a year, and is more prepared to make a true impact in 2019 as Moore grows into being an NFL player. Now, before I get to Samuel, I'm going to go a little bit more in depth on Moore as a way to compare their skillsets.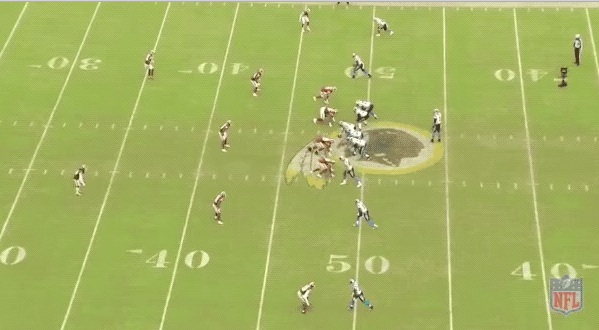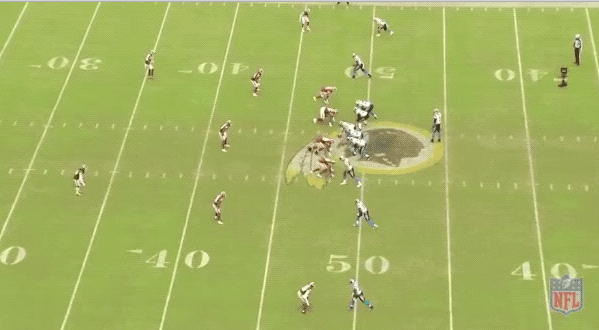 In my time watching Moore's rookie season, it seemed like most of his receptions came when he was schemed open. Now, this isn't necessarily a bad thing, as any positive that can help create yards and move the chains is welcome, but when people talk about Moore's ability to separate, a lot of it comes from being in a scheme that gets him open more times than not.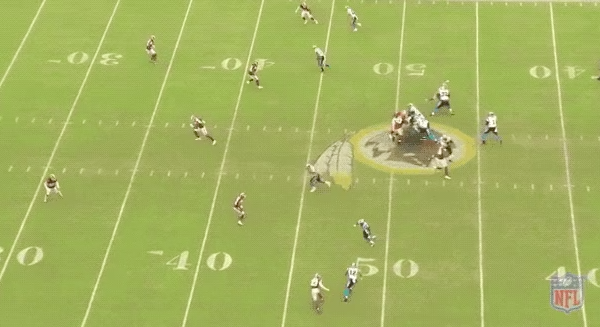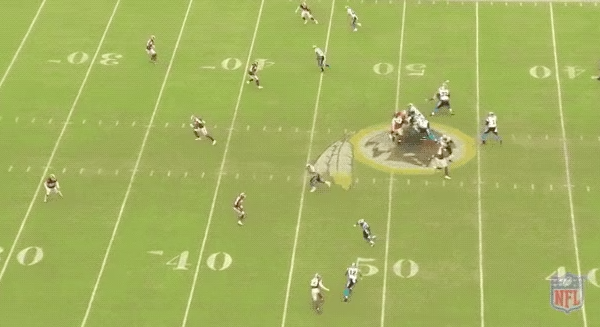 This switch concept for example against zone coverage gives Moore, who's on the bottom of the screen…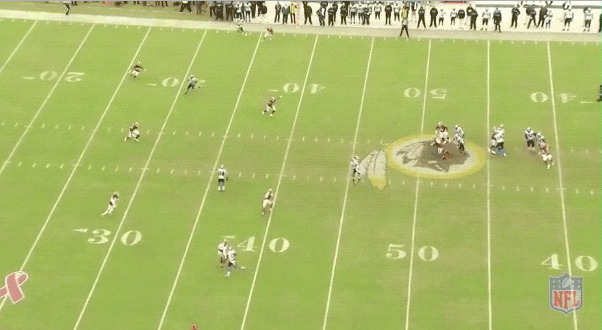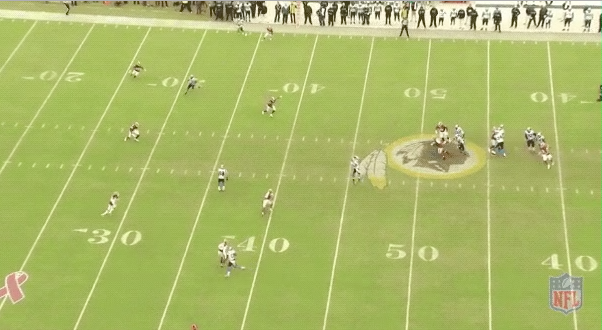 ..a wide open window for Cam Newton to throw him the ball.
There's only one defender in the area, so Moore is able to get all sorts of yards after the catch without being touched.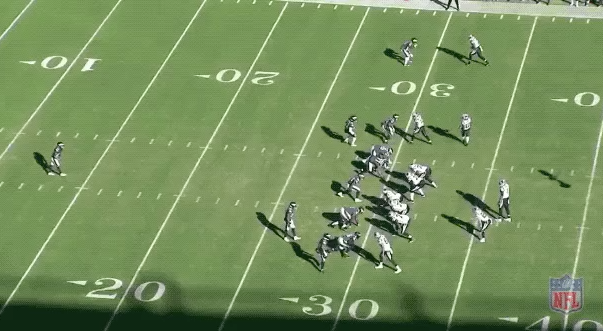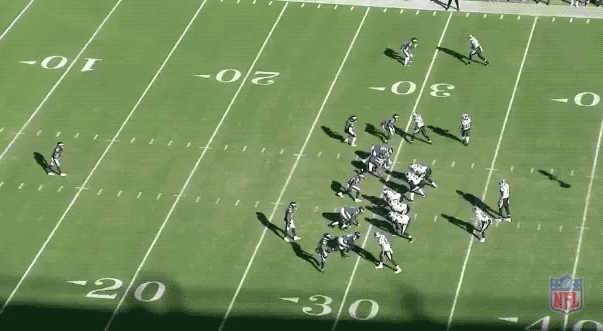 Against the Eagles, on this play, Moore is in the slot…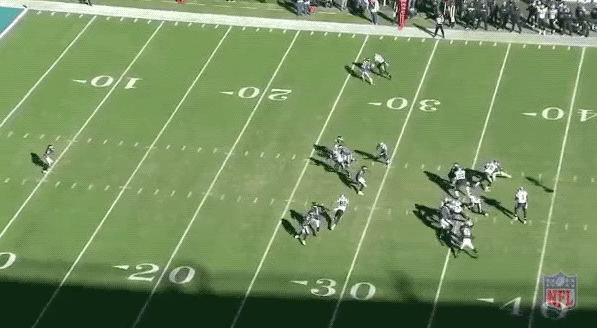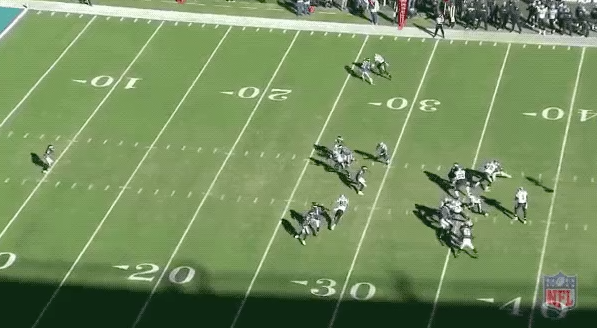 …Moore is schemed open on a mesh concept from Norv Turner.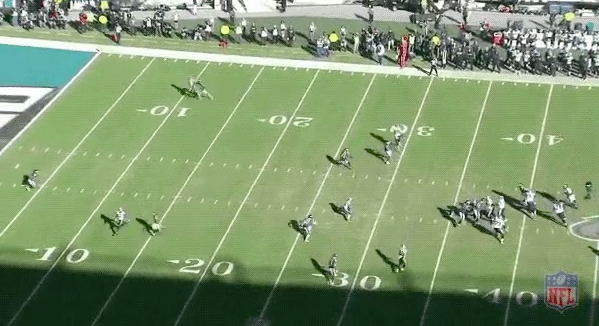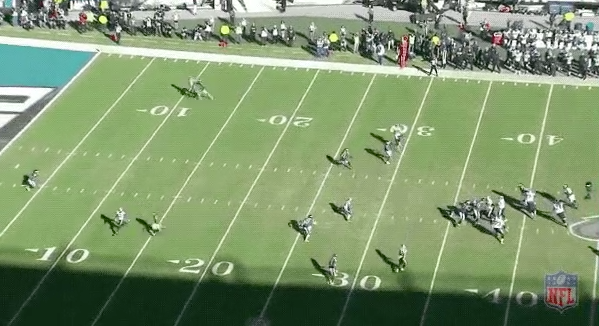 As the heavy misdirection draws the middle of the defense to the left side of the field, that leaves the middle completely open. Moore wisely finds a soft spot, stays there, and allows Newton to give him the ball, allowing him to, again, get loads of yards after the catch.
But while Moore is able to rack up yards on these plays, against man coverage and press, it's a different story. In fact, I would go so far as to say Moore's ability still needs improvement against tighter coverage – not all the unusual for a young wide receiver.
Take the below play against the Ravens for example – Moore is at the top of your screen.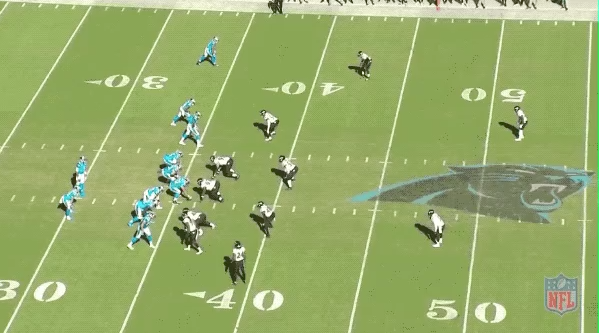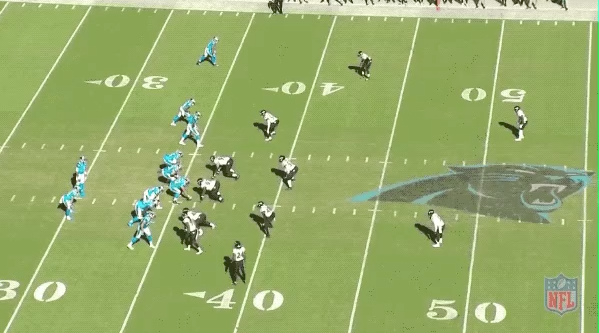 Moore has no problem catching passes with consistency, so he has that going for him – but as a wideout, he possesses a few problems for the Panthers.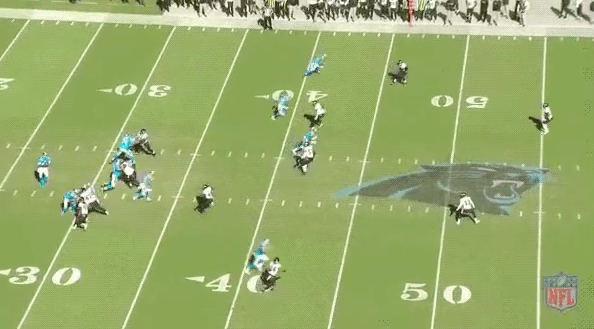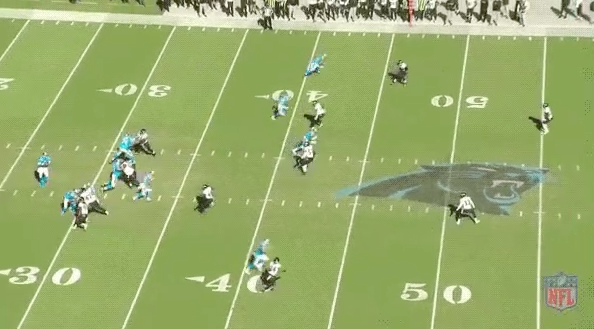 Here, as Moore goes into his break…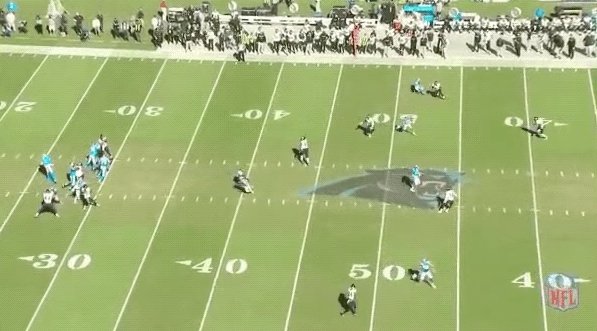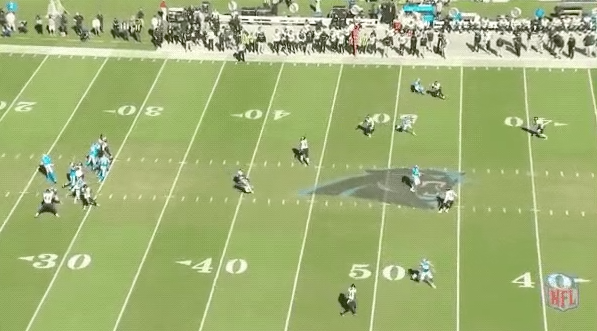 …The corner is able to come into his window as Newton releases the ball…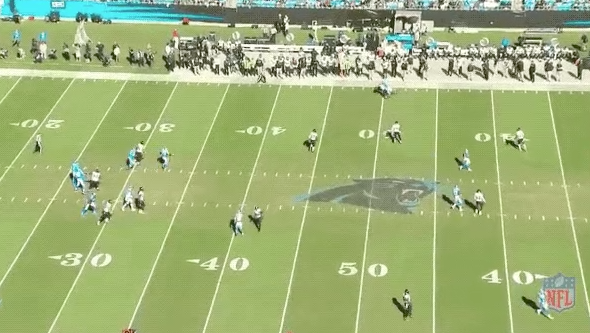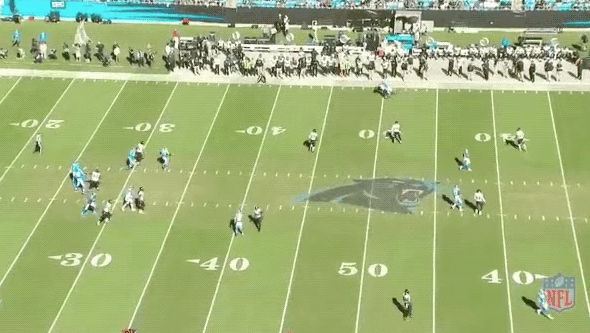 …And breaks up this pass. It's a great play from the defensive back, but the incompletion itself is on Moore. Take a look below.
The problem with this play is Moore's break being entirely too slow. He spends way too much time taking small jabs and not enough time using a quick cut to separate himself from the corner. Because his break is too slow, that allows the DB to come into his window and disrupt this pass.
Now, I'm not saying Moore isn't completely incapable of running routes. His touchdown against the Lions featured a terrific route in the end zone.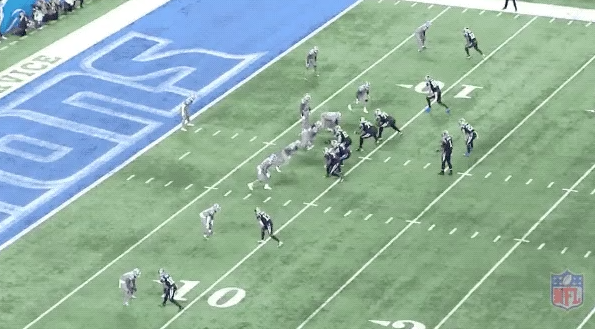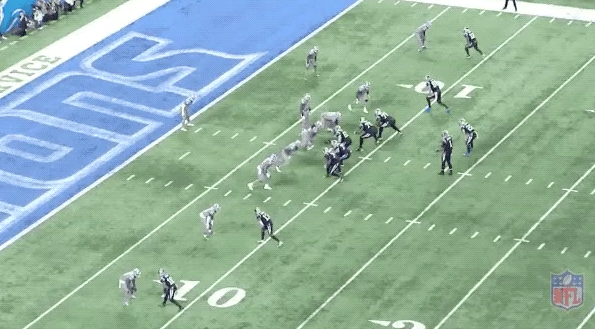 Against the corner…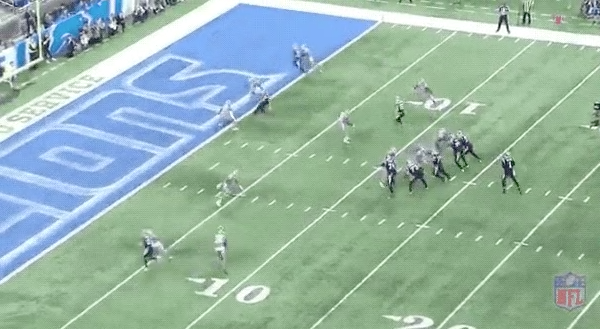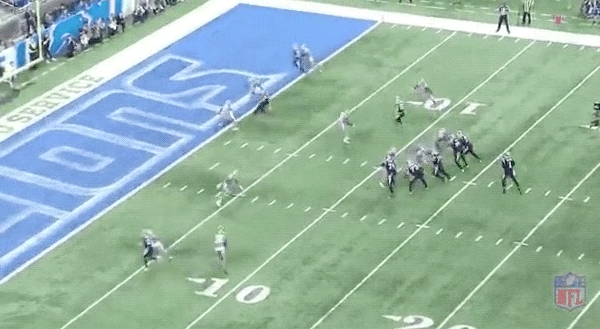 …Down seven points late in the fourth quarter…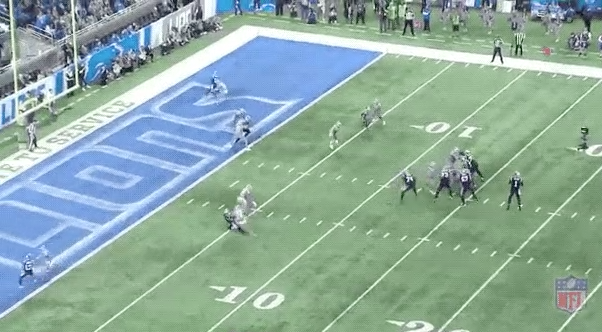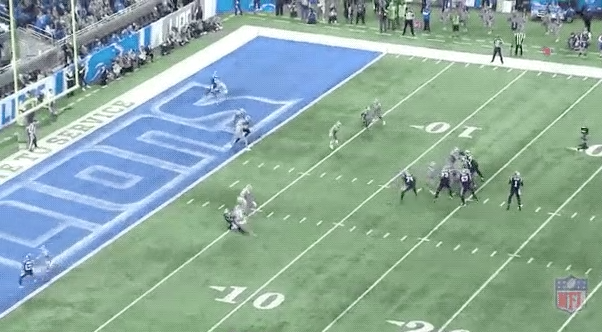 …Moore makes an impressive double move…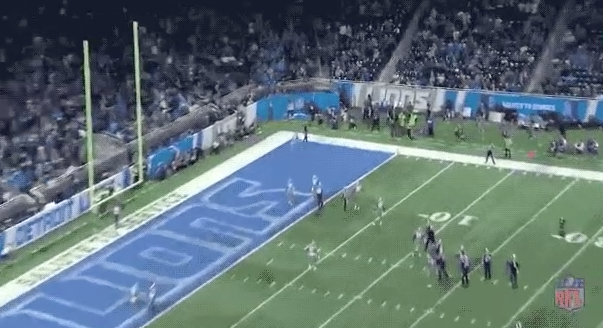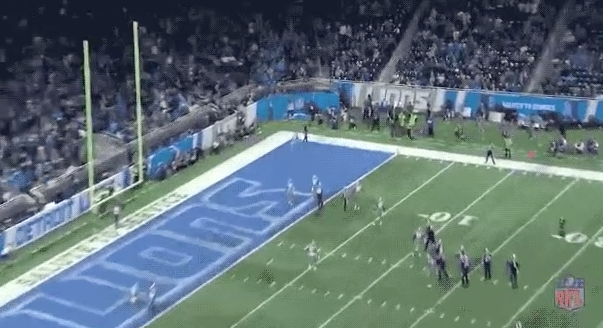 …Allowing himself all kinds of separation as he goes to the back of the end zone, where Newton delivers a touchdown pass to him.
It's a great fake from Moore, and a rare moment where he was able to win against tight coverage in his rookie season.
But a big reason many people are so high on Moore is because of his ability to create yards after the catch.
This play against the Browns was phenomenal. All kinds of poor tackling was involved, but I can't lie, it was a lot of fun seeing Moore rack up 40+ yards against this defense. Moore is a slippery receiver, and in Norv Turner's scheme he's often fed on end arounds and underneath passes. That, in and of itself, is not an issue.
The problem is Moore's skillset, to me, isn't good enough yet for him to be force fed. He should be used as a slot/gadget guy, because as a wideout he showed struggles vs. man coverage in his rookie year; his breaks weren't quick enough and he often got shut down in these situations.
In the right situation and dosage though, he will be a dangerous player – plus, there's always room for a ton of improvement in his second year.
Up Next: Why Curtis Samuel Is Ready To Take The Next Step