After yet another disappointing loss and week of social media negativity, I know many of you are asking yourselves why.
Why do I continue to show any effort in supporting what Tepper and company has built? Why do I spend Sundays geared up for almost guaranteed losing? Why do I spend hard-earned money on this team, either through tickets, trips, merchandise, or concessions?
I can't answer those questions for you, but I can answer for me.
The fact that it's only the end of Week 2 and we're at the point of reflection just shows the how exasperated and many cases apathetic the fan base is. Anyway, here it goes: this is why I Riot.
The main reason: Family and Friends – I can't speak enough of the lifelong friendships I've formed through the Roaring Riot.
People from all walks of life coming together to support a common interest – folks of different socioeconomic backgrounds, genders, ethnic backgrounds, politics, creeds, etc. all coming together to support the Panthers. There are people who I probably would have never otherwise interacted with or had the opportunity to be introduced to who I now consider some of my closest friends. There are friends I've met through the Riot or brought into the Riot who I consider family, as well as blood family, spouse, kids, brother, parent.
We all Riot. Misery loves company. If we're going to watch bad football, at least we can watch it with friends.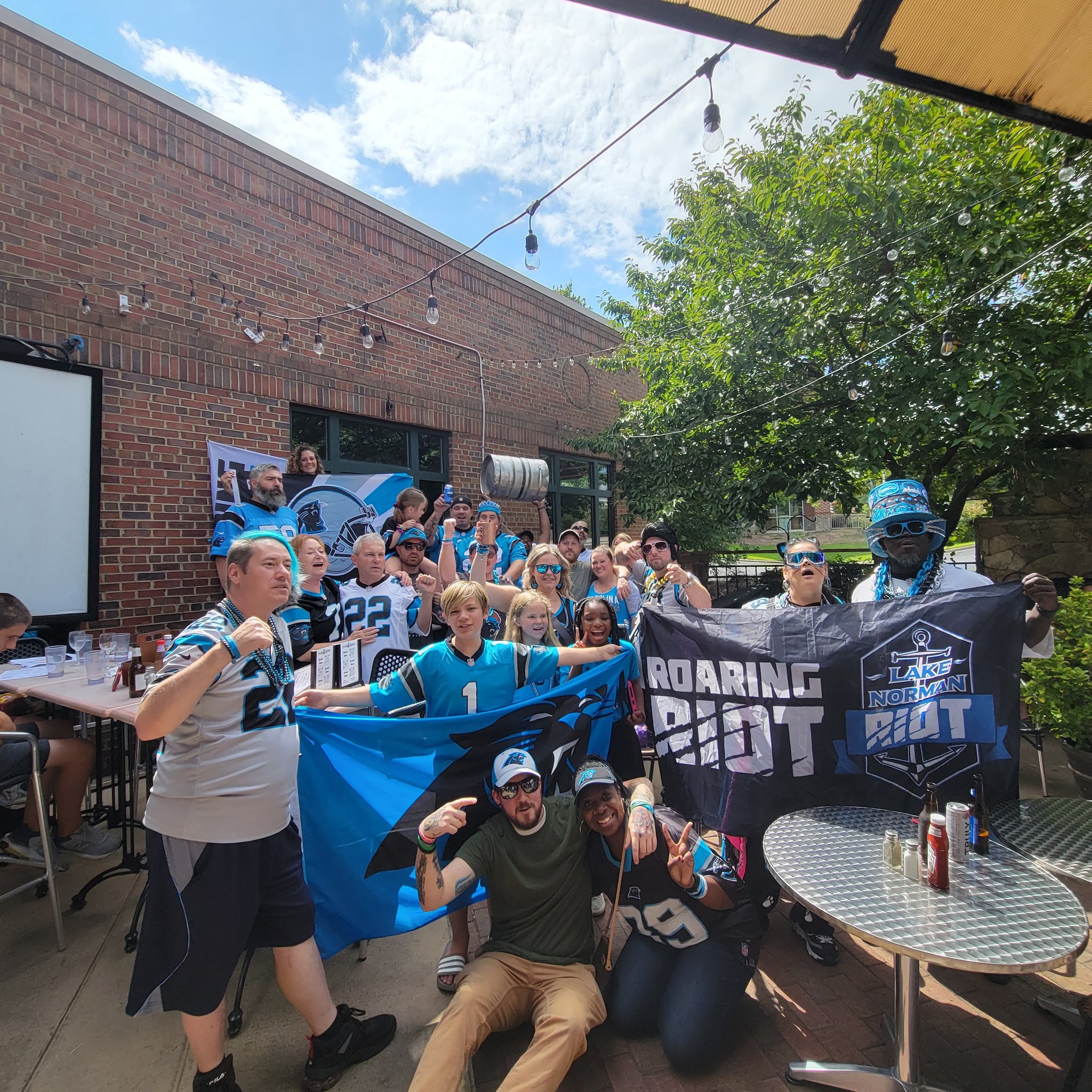 Roaring Riot Tailgates and watch parties are something I truly enjoy. The tailgates and watch parties are a blast even when we're losing, and we've sure seen our share of that. Seeing friends and their children grow up with the Riot has been awesome, even though the 'growing up' thing is happening too fast and without enough playoff appearances for the next generation.
The last winning season for our Panthers was 2017 – my son was in the 1st grade, he's now in the 6th; my daughter wasn't even a thought, she's now three years old.

Away trips are worth every penny, yes, even we're losing.
Traveling together, partying together, and exploring new cities and states with other Panthers fans has truly been highlights of the seasons. Whether it's bar crawling through Buckhead, a dance party in Pittsburgh after a 52-18 thrashing, my son (seven at the time) leading Keep Pounding chants on a bus to FedEx field, tailgating at Cam Newton's cigar lounge in Atlanta or exploring Niagara Falls in the snow, every Riot trip I've been on has been an awesome experience.
Another sad personal stat: I'm 0-6 on Panthers away trips, yet I cannot wait for my next one. Apologies in advance to those traveling to Cincy.
I'm going to leave you with what I tell my son after every loss: these losses will make the wins so much more special. The 2015 season was something that I didn't take for granted, I understood it was special and savored every moment. Winning football will return to Carolina, how soon, I cannot answer.
Now I'll go super corny with a song reference from 1963 – but I relate it to the watching bad football and my Roaring Riot family.
When you walk through a storm
Hold your head up high
And don't be afraid of the dark
At the end of a storm
There's a golden sky
Keep Pounding.