It's no secret that Panthers owner David Tepper is interested in bringing Deshaun Watson to the Carolinas, an interest that extends all the way back to the beginning of the 2021 offseason. Given that Deshaun Watson has been one of the NFL's better quarterbacks when on the field over the past half-decade, the fact that a QB-needy team has interest in trading for him isn't potentially surprising but, while Watson is a prodigious talent, there are a number of reasons why this is not a trade that Panthers fans should want.
This conversation has become increasingly urgent in recent days following the news on Friday afternoon that Watson will not face a criminal trial for the litany of sexual assaults of which he stands accused. The face-value consequence of this announcement is that it seem unlikely that the NFL will enforce a long-lasting suspension on Watson and so he will, legally at least, be free to play for whoever he choses at some point towards the beginning of the 2022 season.
Though some have been quick to insist that this means that trading for Watson should not be viewed any differently from any other player as he has not been proven guilty in a court of law, this unfortunately simply fails to recognise the reality of prosecuting and litigating sexual assault cases and, whether you like it or not, Deshaun Watson in Carolina would likely force you to make a decision about whether the Panthers are an organisation you are happy spending your time and money on every regular season Sunday.
Before getting to the heavy stuff, let's also make it clear why this is a bad decision on the field as well.
There are a couple of key factors in this regard; the state of the Panthers right now and the assets they have to work with moving forwards. Whatever one might think of Sam Darnold, the Panthers offense has issues extending well beyond the play of their latest quarterback. Darnold isn't good, but neither are most of the players who are meant to be blocking for him and the offensive play calling continues to be an area of concern. This team with Watson is still likely some way short of contending.
This brings us to the second point, namely that the Panthers would likely have to trade both their first round pick this year and some high 2023 picks in order to secure Watson ahead of others. Given that they already don't have any day two picks this year and their fourth round pick from the Rams (their highest pick outside the first round) is likely to be around pick 135, they aren't exactly working from a position of strength when it comes to draft capital. In short, if the Panthers do add Watson, they are going to find it hard to surround him with more talent than is currently surrounding Darnold.
In other words, this is unlikely to be a move that leads to sustained winning.
Now to the important stuff.
Firstly, I should make it very clear from the start that very low conviction rates for sexual assault are not a uniquely American problem as they lag behind those for most other violent crimes in almost all developed nations, and that doesn't show any indication of changing any time soon. The reasons for this are far too complex and nuanced to cover here, but suffice to say some of this is likely due to the actions of police, some of it is down to the actions of society as a whole, and some of it is due to the inherent difficulties in prosecuting cases which often come down to litigating the intangible concept of consent.
What this means is that many sexual assault cases, the majority in fact, do not end with a satisfactory conclusion for either party. In most cases, the accused is neither proven innocent or acquitted wholeheartedly. Instead, one is left with a series of interpersonal accusations that can neither be proven nor disproven and so necessitate a not-guilty verdict. In civil cases such as those involving Watson, this is further complicated by the potential for a settlement without acknowledgement of guilt, where damages get paid to the victims without the accused having to admit responsability (see Andrew, Prince).
Settlements like this can be used both by wealthy individuals accused of significant wrongdoing to effectively pay their way out of being found at fault, but also by innocent parties who simply want to avoid the cost and complication of a trial even if they do not expect to be convicted.
Aside from the frankly depressing reality of what this means for a huge number of sexual assault victims, it also means that, when the dust settles, the most likely outcome from the accusations against Deshaun Watson is an unclear middle-ground that neither provides a guilty verdict or a complete dismissal of the accusations, thereby allowing his name to be cleared without asterisk.
This isn't a situation unique to the Panthers, or even the NFL, as there is a fairly recent example of something similar from professional rugby. I realise this isn't what you came here expecting to read about, but go with me for a moment.
In 2018, Paddy Jackson stood trial in Belfast on charges of rape and sexual assault and, while he was ultimately found not guilty, his contracts with both Ulster Rugby and the IRFU (essentially the Irish national team) were terminated, in large part due to material that was published after the trial had concluded. Like Watson, Jackson played the most important position in his sport, was one of the very best at that position and was in the prime of his career. Three things that made him highly desirable. And so, after a short stint playing in France, it ultimately didn't come as a huge surprise that Jackson was signed by a club, in this case London Irish.
Like the Panthers, London Irish were a team struggling to return to winning ways and, with money to spend and a desperate need at the position, they took the risk and signed Jackson who had previously played under their Head Coach at Ulster. On the field, this move has certainly been a success, with Irish slowly moving up the table in the years since. They might not be championship contenders just yet, but they are close to being back at the top table of European rugby after more than a decade away.
Off the field, things have been a little more mixed. There are certainly fans who felt deeply hurt and alienated by the move, and a number of major sponsors withdrew following the announcement, but they still get much larger crowds than they used to pre-Jackson and though most of the sponsors that left haven't returned, new ones have slowly been added in their place. Superficially then, this could be seen as an argument for the Panthers pulling the trigger on Watson.
However, as a fan of London Irish, I wish they had never done it.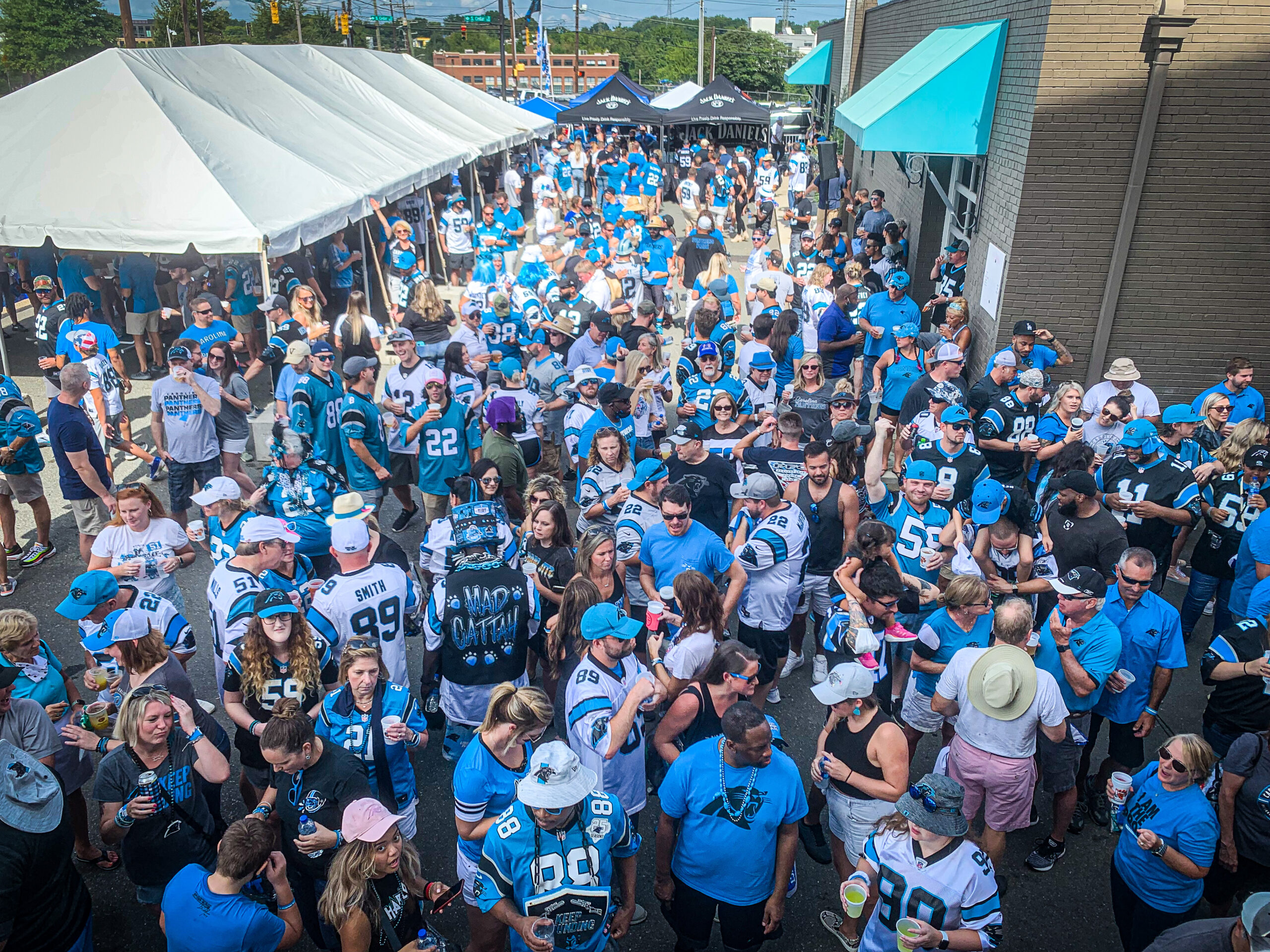 One of the best things about being a fan of a team, especially when it is a long-lived and loyal fandom, is that all of the loosing that is bad to come along at points makes the winning feel all the better if and when it arrives. You can take pleasure in each win without any qualification, without any qualms and without any hesitation. This, to me, is the reason why bandwagon fans are the ones who are missing out. Sure, you might get to cheer on more championship teams, but you will never get the same enjoyment from it as the person who had been following the Cubs since the '60s or any other bad-team-come-good.
This is what signing Paddy Jackson has taken from me.
I do still follow Irish, I don't go to as many games as I used to but I'm still happy when they win and frustrated when they lose, but the experience has undoubtedly lost something. Despite all the well-developed young players they bring through, or the astute signing of complimentary veterans, it still feels like a compromised success. Not every minute of every game, or even once every game, but I no longer feel able to bask in their success when it comes in the way I could in years past.
I realise every fan will have a different view of what trading for Watson would mean for their fandom. Some will leave and never come back, some will fade a little and others won't be affected at all, but it will have an impact and, whether fair or not, any success the Panthers might have at the helm will always come with an asterisk.
Yes loosing sucks, but trust me, nothing sucks more than having the guilt-free joy of winning taken from you by a team you love.