Opposing team fan bases are generally successful taking over Bank of America Stadium.
That isn't new information I'm giving you or anything you didn't already know; it happens – a lot. Unfortunately, PSLs are the main root of the problem; on one hand, there are a large number that are owned by ticket brokers who have no allegiance to the team and are just there to make money – this is, regrettably, the cost of doing business at this point. The other, more frustrating issue is when PSL owners, who actually are Panthers fans, put their tickets for sale on third party sites because they know they can make a pretty penny. In both cases the seat licenses are owned by the individuals, whether persons or businesses, and the team has no real recourse to correct the situations like the Denver Broncos did in 2016 when they booted season-ticket holders who hadn't attended a single game all season.
This situation leads to what seems to always be an oversaturated ticket resale market for those who are willing to shell out five times face value – that profile typically lends itself to opposing fans who get to see their team in Charlotte once every few years vs. the home team fans. Single game tickets are an option, but the available volume is so little that by the time fans get to them there seem to only be single seats in the top rows available – the reality is there just isn't a good ticket solution for fans who are, for whatever reason, looking to only attend one or two games.
Until now.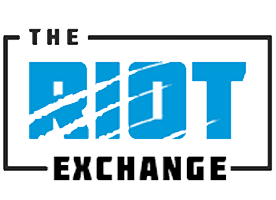 While we didn't have time in the past to help members who were selling and buying home game tickets when setting up our home game weekends, what we did notice over the past three years is the number of people who have reached out to us looking to sell their tickets for face value; usually their message includes some variation of "I just want to make sure they go to a Panthers fan…."  And while we weren't able to give their request our full attention, we did notice that there is absolutely a segment of our fan base that would rather just get their money back for games they're unable to attend if they're able to assure that the ticket is going to a Panthers fan.
And that's how the Roaring Riot Ticket Exchange aka The Riot Exchange came to be.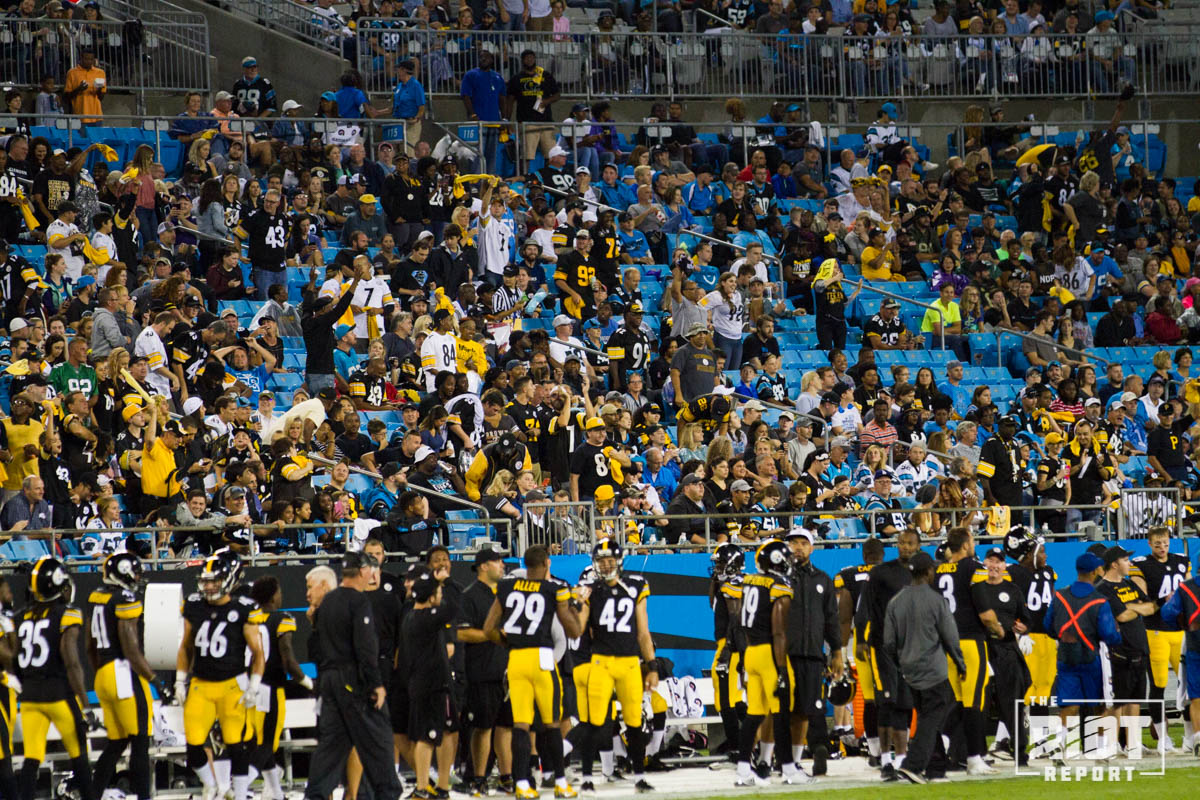 Look, I'm not going to pretend that this ticket exchange is going to solve the PSL problem or all of a sudden make it so that there are less than 10% Steelers fans in our stadium when we play them; in fact, I can tell you it's almost certainly not going to do that. But what I can tell you is that there are definitely people out there who think it's important to maintain a home field advantage in their absence and that this exchange is going to be a platform for them to match with other Panthers fans in need of tickets. Whether the exchange, which was helped into existence by our friends at Smith Horton Law, has two listings or 20 listings for each game, it's a start – and a beginning of a movement in the right direction in helping to change the culture of our fan base and stands composition at our home games. And because of that alone it's going to be a success. To help out the cause and to start that party with a bang, we've decided to buy huge block of group tickets for each home game and we're selling them back to you at face value.
Also, you can stop texting me for tickets – they're all for sale on The Riot Exchange, live right now.