On December 30, 2018, the Carolina Panthers looked to find their answer at backup quarterback.
In the midst of a position catastrophe, with both Cam Newton and Taylor Heinicke out for the team's Week 17 finale with injuries, stepping into the role of starting quarterback was Kyle Allen – at the time a little-known undrafted rookie who had been freshly promoted from Carolina's practice squad after spending half the season at home in Arizona without a job.
And with his opportunity, which came against the No. 1-seeded New Orleans Saints, Allen defied all expectations. He completed 16-of-27 passes, throwing for 228 yards and two touchdowns. He also added a rushing touchdown for good measure, as the Panthers capped off their season with an emphatic – and liberating – 33-14 victory over the nemesis to whom they had dropped four straight games.
Allen, for all intents and purposes, became an instant success – in a game that didn't matter to New Orleans, it mattered to Carolina. And more than that, he turned himself into the top candidate to become the Panthers' post-Derek Anderson backup quarterback by turning heads upstairs and on the sidelines. But any advocacy for Allen came to be met with a certain two word phrase.
"Yeah, but…"

Considering the circumstances of his Week 17 victory, more than a few have been quick to discredit Allen as a viable backup: they point to the idea that the Saints had locked up the No. 1 seed and were resting starters on offense – "not really trying" despite having their defensive starters playing in the finale. They point to an unremarkable preseason, where Allen completed just over half his passes and threw no touchdowns. And most of all, they point to the "undrafted" label.
"This guy spent half the year off the practice squad and out of football," the unbelieving mob claims. "How good can he really be?"
For their part, the Panthers haven't discounted the "it was one game" argument, drafting Will Grier this past spring to give them another long-term option at backup quarterback. But even with Allen on the roster, plenty still pine for the Panthers to make the "safe" choice and sign a familiar, veteran backup – even though the promise of a Tom Savage or a Brock Osweiler provides little comfort outside of name recognition.
With Allen in line to start in relief of Cam Newton in Week Three's game against the Arizona Cardinals, the yeahbutism concerning him is in full swing. And behind this thought process seems to be the troubling idea that Allen being undrafted means that he's "just some scrub" – which is based in the classic and faulty assumption that quarterbacks who get drafted are "good" and players who don't are "bad."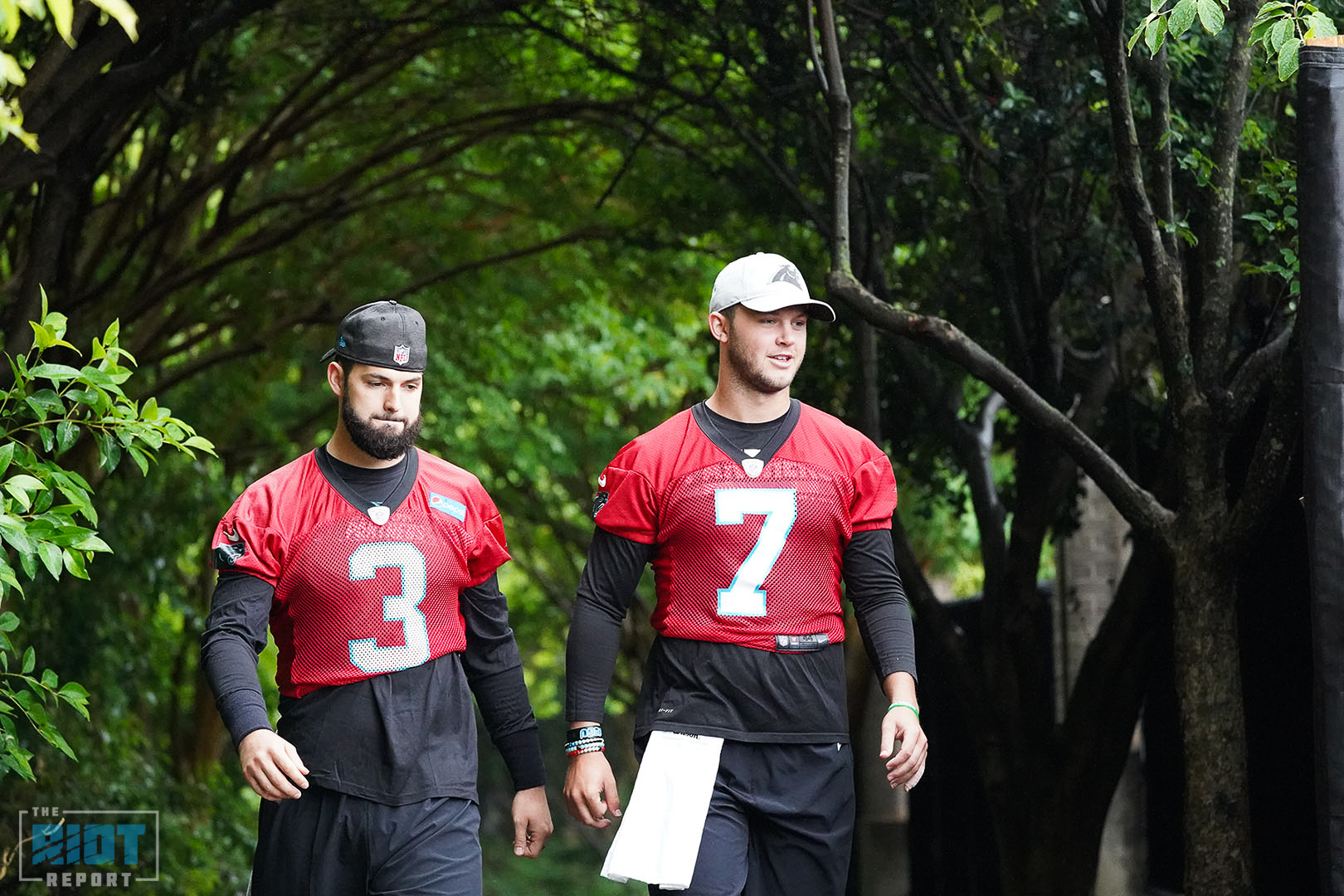 A closer examination of quarterback trends exposes the issue with this line of thinking: From 2013 to 2018, a total of 70 quarterbacks were drafted by NFL teams – the vast majority of whom were selected far later than the first round. 26 are currently either on practice squads or out of football entirely. Even more are simply trying to hang on in the NFL as fringe backups or journeymen. And this is a strong part of the reason why Panthers general manager Marty Hurney did not pursue a veteran backup in free agency, as he explained on WFNZ's The Mac Attack in May.
"Of the 32 backup quarterbacks listed for teams going into training camp [in 2018], five had winning records. Two of them hadn't played for three years," said Hurney. "So you can bring a veteran in and give him $5 or $7 million dollars to hold a clipboard, but Ted Marchibroda had a saying – 'Ask a backup quarterback to win three games and he'll win three games. Ask a backup quarterback to win six games, and he'll win three games.'"
Meanwhile, there are plenty of examples of undrafted quarterbacks who have managed to make a career for themselves in the NFL: Case Keenum, for instance, has won a playoff game and is now the starting quarterback of the Washington Redskins. Scott Tolzien went from going undrafted in 2011 to lasting for years as a backup quarterback. So too did Matt McGloin.
In the Panthers' case, one of their greatest players of all-time is also one of the most notable undrafted quarterback success stories ever. His name is going in the rafters in a few weeks.
You may have heard of him.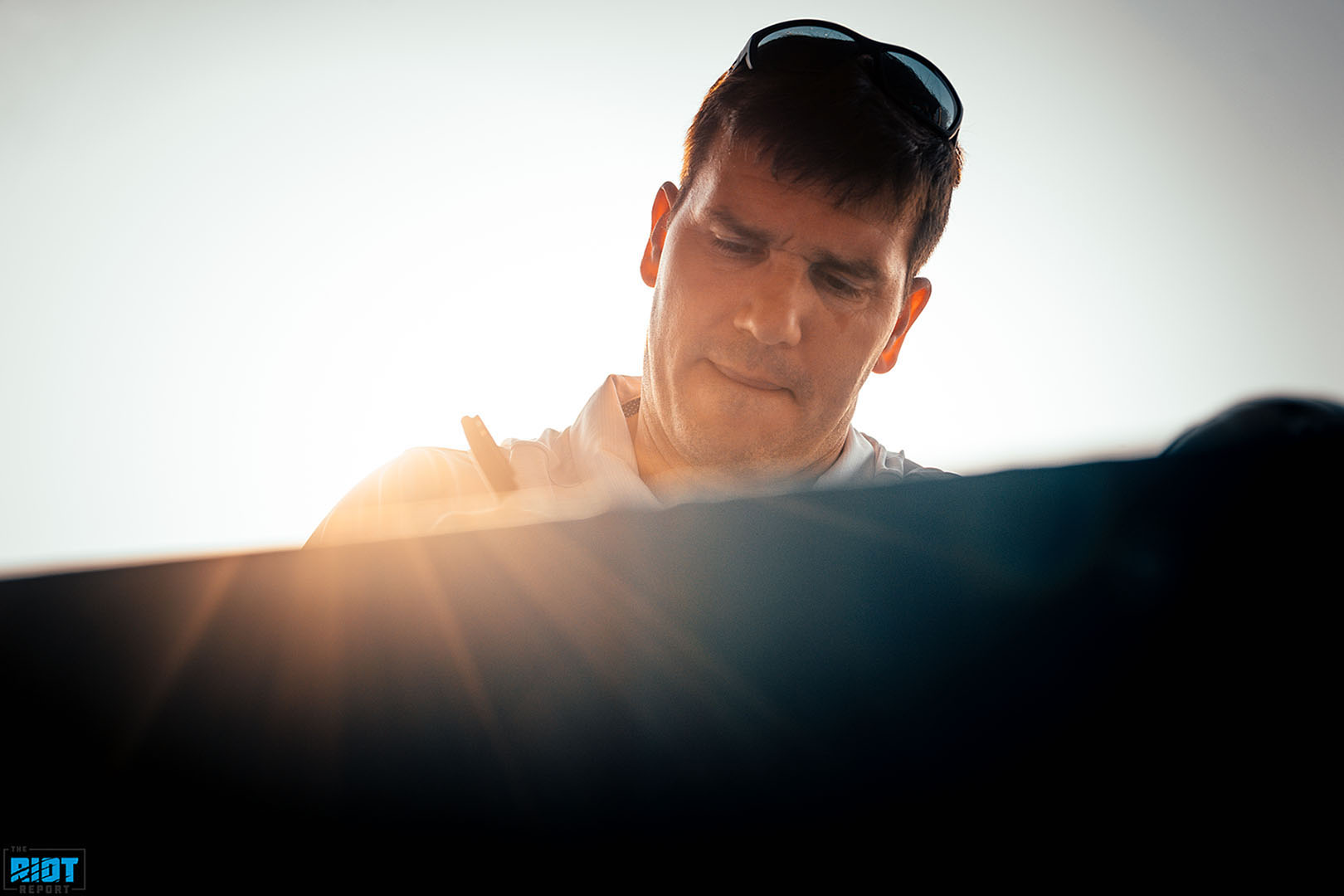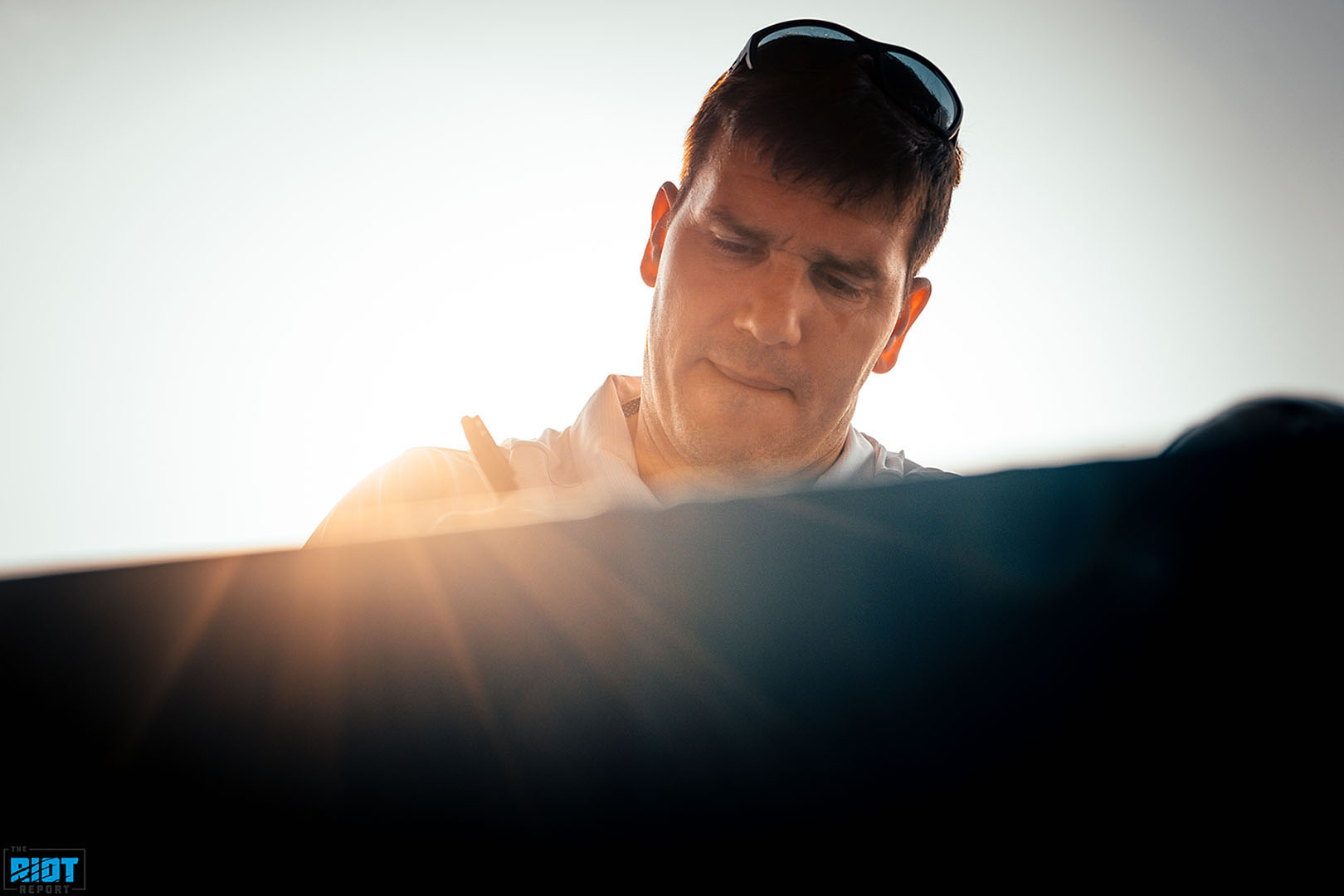 It's far too early to exalt Kyle Allen as the next Jake Delhomme, but it's at least worth drawing a parallel between the two: specifically in terms of their style as play, as Allen has been characterized as a gunslinger unflappable in the face of adversity – a description similarly applied to Delhomme. Considering the example of Delhomme going from a self-described "nobody" to a Hall of Honor inductee, there should be pause given before the assuming that Allen is a nobody himself.
Rather than being viewed as a liability, Allen should be viewed with a curious eye as a potential diamond in the rough, especially when his path to the NFL is considered: He was once the number 1 quarterback recruit in the entire nation, only to end up in a mess of a quarterback controversy that resulted in both he and Kyler Murray transferring out of Texas A&M. He would land at the University of Houston, where he was in another less than ideal situation: Tom Herman, the Cougars' head coach when Allen arrived in 2016, resigned to become the head coach at the University of Texas. His replacement, Major Applewhite, benched Allen early in the 2017 season. Applewhite didn't exactly fare well as Houston's head coach, lasting only two seasons before being fired at the end of 2018.
The question of whether or not Allen was actually given the opportunity to succeed in college – and subsequently how much of his abilities the football world has actually gotten to see – is a worthy one. Especially considering what he has done in his time with the Panthers: circumstances nonwithstanding, going from a practice squadder to QB3 to QB2 (amid a challenge from a highly-touted draft pick) doesn't happen by mistake. And what's more, he is on a team with a coaching staff and locker room that has had a lot to say about how there's more to him than meets the eye.
"We have a lot of confidence in him. He's got a great demeanor," said Greg Olsen. "Sometimes you almost wonder if anything phases him. He's got a lot of confidence in himself, and that's kind of evident by the way he carries himself and how calm he is on the field."
"He does a lot of different things really well, from reading coverages to flat-out arm strength," said Jarius Wright. "If you close your eyes, he'll run the ball. He's a sneaky runner. So he offers a lot of different things. I'm ready to see him play if that's what happens."
"He's got a good arm, good decision maker, he plays fast – all the intangibles that you're looking for in a quarterback," said Ron Rivera. "When we saw him last year and watched him through training camp, [we] just kind of kept an eye on him – We had him, we let him go, we kept an eye on him and then we brought him back – he just seemed to pick everything right back up. And you feel confident that when he's out there he's gonna make good decisions."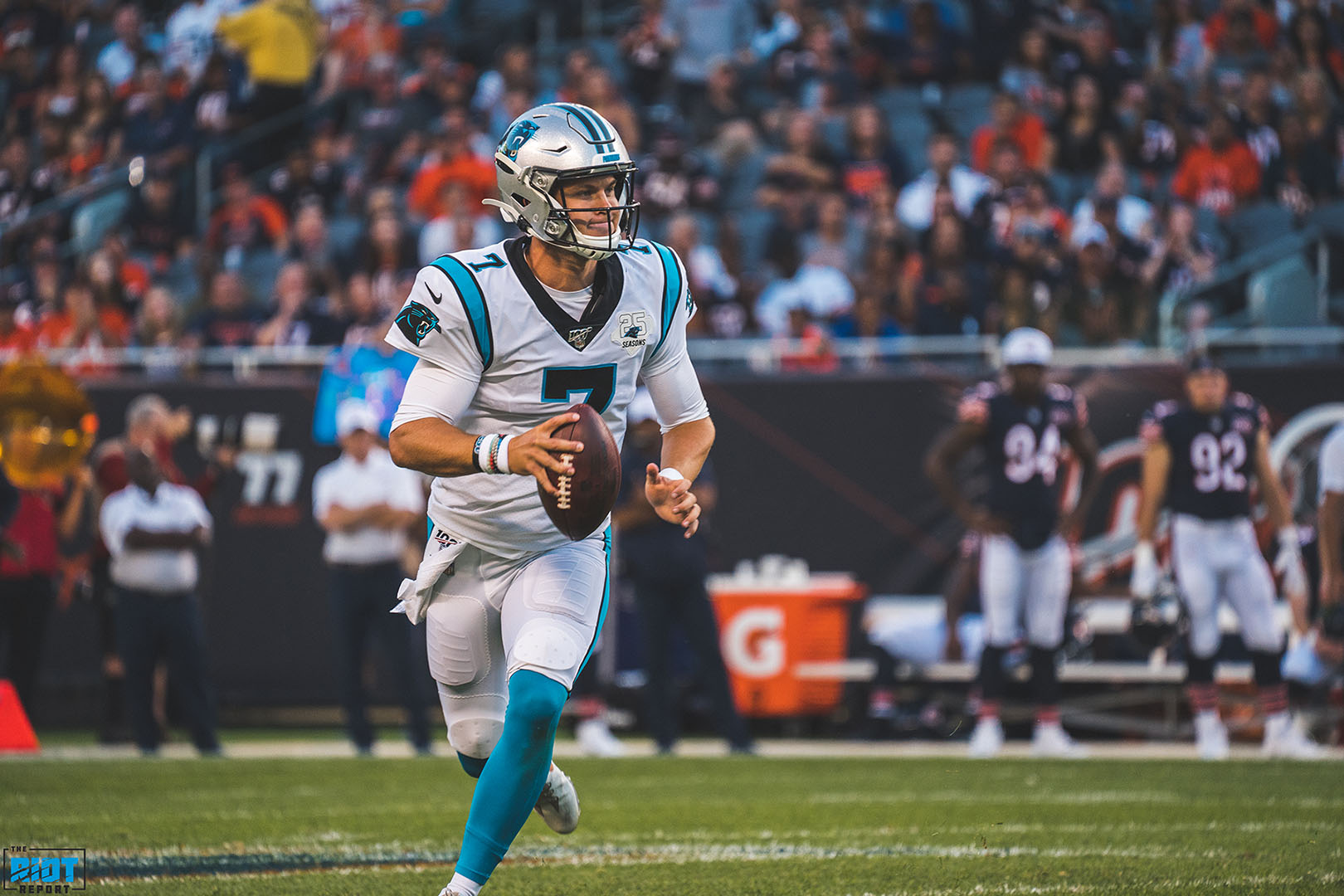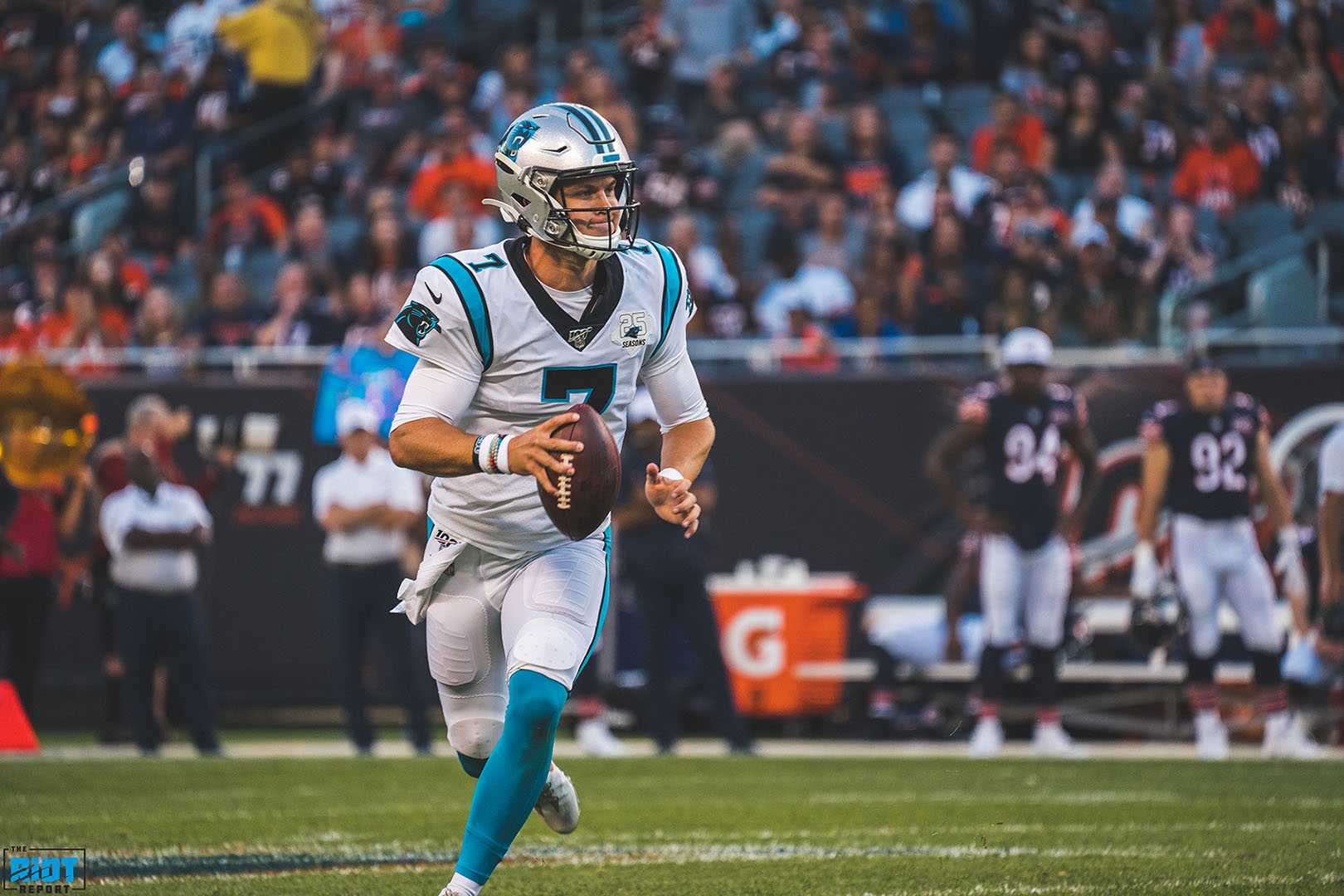 So what if Kyle Allen doesn't have the experience or name recognition that a veteran backup does? And so what that he went undrafted after his college career went off the rails? If anything, the formative experience of Allen having to climb from rubble to make it in the NFL – and potentially go up against Murray, the other character in Texas A&M's QB controversy – has become his greatest asset in trying to justify and keep his position as the Panthers' backup quarterback and the man who can keep the Panthers season alive as Cam Newton heals.
"You have those ups, you have those downs, and you learn a lot about yourself. Through that crap I went through in college and even getting released last year, you build that resolve," said Allen. "That's something I hold on to really tight."
"This is my job. I'm a number two quarterback. If I have to go in and play, this is literally what I get paid for – I'm prepared for it."
There will be plenty of nervousness if Kyle Allen does indeed take the field against the Cardinals, but it would be a mistake to sell him short just because of where he comes from. If one really is what their record says they are, Allen is a winning quarterback in the NFL.
No yeah, buts about it.