By the end of Week 9, every team in the National Football League will have reached the halfway mark of the 2020 season. And this time of the year so often serves as the event horizon for the direction a team ultimately goes in – some fortunate teams, whether Super Bowl contenders or fledgling programs on the rise, begin to play better and better as the autumn begins to yield winter.
Other teams, however, begin to get worse. Something the Carolina Panthers have come to know only too well.
At this time in the 2018 season, the Panthers were 6-2 and ready to take off as the No. 3 seed in the NFC with their quarterback a dark horse MVP candidate. Then, they ran into a buzzsaw against the Steelers on national TV and never recovered: a blowout loss in Pittsburgh turned into a "trap game" loss to the Detroit Lions, and things began to snowball thanks to an injury to Cam Newton and poor defensive play. By December, the Panthers lost seven straight games in a stretch that saw multiple coaches get fired, Cam Newton get shut down for the season, and their path to a Super Bowl crumble to a 7-9 finish.
The Panthers' path to a Super Bowl in 2019 likely didn't exist – not after Newton was lost for the year to a Lisfranc injury after just two games. But at 5-3 and with Christian McCaffrey playing at an MVP level, optimism was nonetheless high at last year's halfway point. Then, it happened again: Kyle Allen was exposed, the defense regressed, and the Panthers lost game after game. When head coach Ron Rivera was made to fall on his sword, the team went in the tank and lost out to go 5-11.
In case you're counting, that's 1-15 over the second halves of the past two seasons. In fact, the Panthers have only had winning second halves of the season 11 of the 25 they've been a franchise and only four times in the last decade.
Matt Rhule hopes that's a trend that doesn't continue.
Such dramatic stumbles into oblivion are part of the reason why Rhule is now the head coach of the Panthers. And as opposed to the past two years, Carolina stands at a humble 3-5 as a result of the first half of the season. Though they're just under .500, that's a respectable foundation upon which to build – and Rhule has a bead on just what his team has been compared to what he wants them to be.
"We feel like we've played a bunch of games that we feel like we could have won, but we did not win. And we feel like we did not win them because of our performance. Performance by the coaches, players, staff – everyone," said Rhule. "The Carolina Panthers – us – if we were just a play or two better, would have won those games. And so we're trying to focus on getting a couple plays better every week."
In Rhule's assessment, the Panthers are a team that has improved every week from their season opener against the Las Vegas Raiders to their national showcase (another loss on national TV) against the Atlanta Falcons in Week 8. Most importantly, though, they're a team that has done well with what they've had to work with in spite of when they haven't been at full power.

With injuries to Christian McCaffrey, Kawann Short, Russell Okung, and Yetur Gross-Matos – among others – certain teams may not have been able to replace some of the best bullets in their chamber. The Panthers have not been that team – rather, they have seen players step up and rise to the occasion, which is especially remarkable given how little was thought of Carolina's raw roster at the beginning of the year.
The prospective return of certain players from injury – particularly McCaffrey, who appears as if he will be back in the lineup for Week 9 against the Kansas City Chiefs – bodes well for the Panthers' chances down the stretch. Their competition also includes teams they seem equal to and even some they are arguably stronger than: Teams like the Detroit Lions (3-4), Minnesota Vikings (2-6), Denver Broncos (3-4), and Washington Football Team (2-5).
It's easy to suppose that the return of certain personnel combined with valuable experience in the first half of the season will mean a second half surge. That said, the Panthers have yet to prove they're the sort of team that can consistently win on a weekly basis. Which means they need to maintain pace in their process rather than pin their hopes on one player lifting the team over the top.
"We're excited to get Christian back. We're excited that we still have Mike Davis, Robby Anderson, D.J. Moore, Curtis Samuel, Ian Thomas, Chris Manhertz. So we're excited to just get out there as a group, as a unit, and see what's in store for us."
The most promising characteristic of the Panthers to this point has been that they've exhibited the ability to adapt. Three wins to this point in the year has proven that – the deck was strongly stacked against them due to the lack of a traditional offseason program. Still, it's fallacious to think that a strong first half performances of the Panthers signal what they can be in the second half.
After all, the second half performances of Rhule's teams to date have been a mixed bag.
At Temple, there was a 2014 season where his Owls went 2-4 down the stretch after a 4-2 start to finish 6-6. But there was also a 2016 team that won seven-straight games from mid-October onwards and won the championship in The American. Last year at Baylor, Rhule's Bears started off 9-0 before a 2-3 finish that included them blowing a 25-point lead over Oklahoma in the Big 12 Championship Game.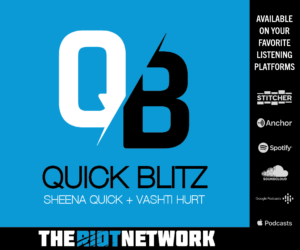 Exactly how Rhule's Panthers perform in the second half of this season is going to come down to something that kept them from reaching their potential in the first half of the season: Carolina has yet to consistently pull off wins in close games, with a 2-4 record in games decided by one score. Down the stretch, Rhule would like to see improvement in that category.
"We've done a lot of good things, we've been in position to win games. But we've had four games where we came down to the end and we weren't able to go get the W," said Rhule. "And I know our players feel that way, they'll be the first to tell you that, and me as well. We want to go win those close games in the second half of the season. We'll keep trying to improve, we'll keep trying to see guys step up, but we also want to go win the close games."
Compared to years' past, the Panthers don't have to deal with the burden of being a "contender" in Year One of the Matt Rhule era. Their recent three-game skid shows they have a long way to go, but unlike in 2018 or arguably 2019, there's little thought that Carolina should be winning and that things are going horribly wrong.
That doesn't change the fact that winning is the ultimate benchmark and the ultimate sign of progress. With a solid second half in 2020, the Panthers can not only exorcise the lingering demons of collapse, but they can also affirm that they are heading in the right direction and build optimism and excitement to propel them into the future.
Producing the results of a strong second half, and the good feelings that come with it, boils down to what Rhule has preached from the very first time he installed his program: Get incrementally better, play by play and rep by rep, each week. To borrow a parlance the coaching staff has clearly passed on to the players – get 1% better every single day.
"If that means we win this week, next week, the week after, awesome," said Rhule. "But if we continue to improve, there will come a day where we'll win and win consistently – because every week we get better."
The bar for a good second half in the Carolinas has been set remarkably low: It's easy to go 1-7 like in 2018, and even easier to go 0-8 like the 2019 team did. But clearing that hurdle will go a long way towards making the Carolina Panthers the sort of team that they want to be and a serious contender for the NFC South and beyond.
At the very least, the Panthers will finally be on the rise after two straight years of falling.
(Top Photo Via Brandon Todd/Carolina Panthers)