Welcome to our offseason series detailing the Panthers offseason needs and how they might address them. Be it through the draft, free agency, or the answer being "on the roster", the Panthers will need to fill holes all across their roster to field a full 53 heading into 2018. No matter how set the Panthers may seem at a position, there is no reason why the Panthers can't constantly get better; that will start with an open and honest evaluation of who is on the roster currently, how they performed in 2017 and whether those players will be returning.
Previously, on "Evaluating The Cupboard":
Former GM Dave Gettleman placed a lot of emphasis on interior line play, as shown by the near $20 million in cap room that the Panthers dedicated to defensive tackles this past season. Even with Star Lotulelei gone to Buffalo, that number is due to rise in 2018; with so much expense being placed on this group, are the Panthers really getting the bang that their buck would suggest?
Star Of The Show?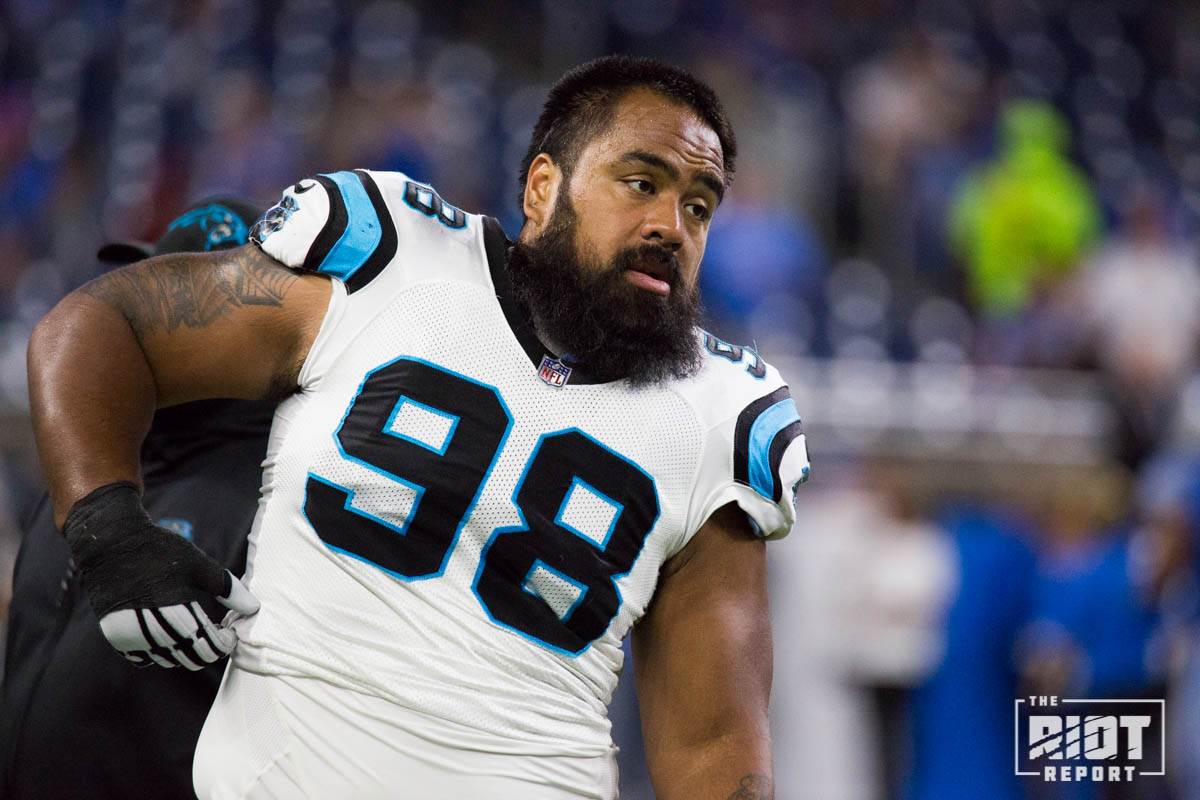 Star Lotulelei had another good season in 2017; he is very effective against the run and can push the pocket if needed, more athletic than people think and certainly earned his money on rushing downs. While he is a very good run defender and is more athletic than many people realize, Lotulelei is hardly much of a pass rusher. He can push the pocket and on longer passing plays can get to the quarterback (see his 11.5 sacks in 75 career games), but his play doesn't warrant the contracts given to Short or other more well-rounded tackles. Buffalo ended up giving him $50m over five years, which was too rich for the Panthers' blood; Carolina went and replaced Lotulelei with Falcons DT Dontari Poe for three years and $27m.
Not So Short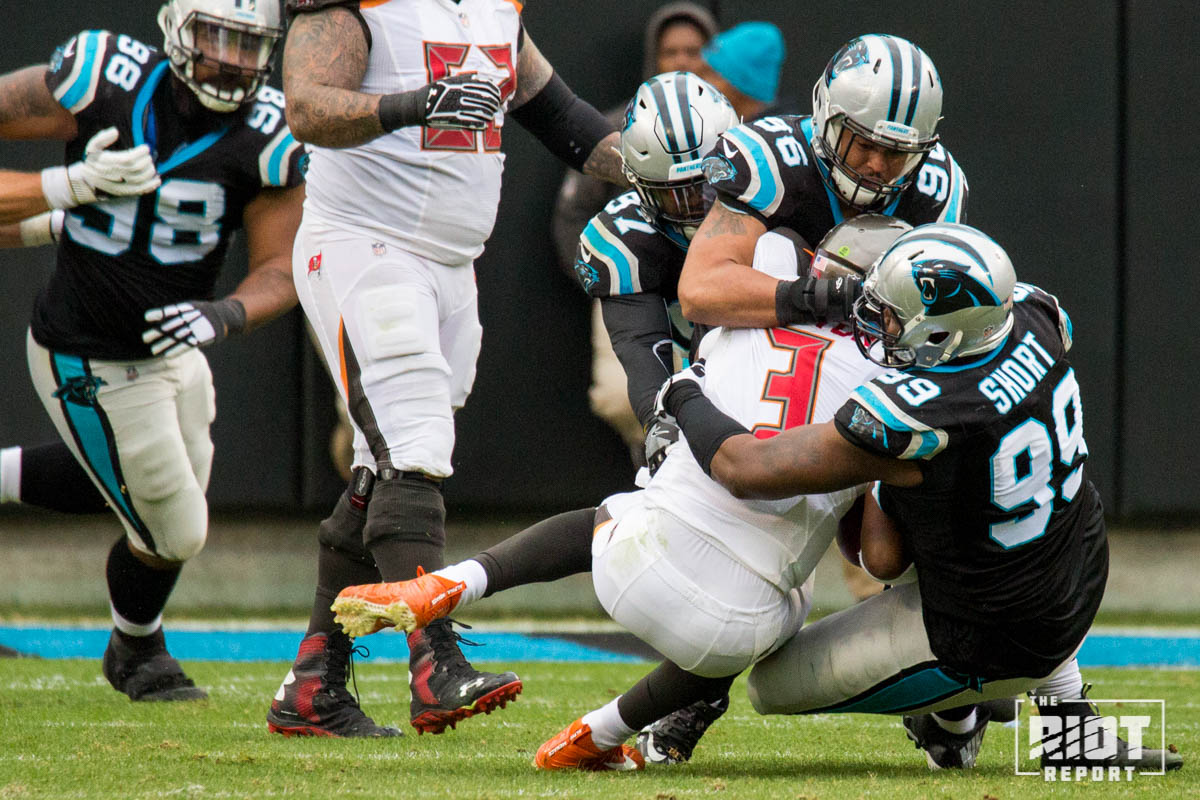 Short signed an enormous contract extension prior to this season, and as a result entered 2017 with lofty expectations placed upon him; he got off to a relatively slow start but finished the season with 7.5 sacks, good for third among defensive tackles, and was highly disruptive against the run as the season progressed. Short is unquestionably a top five defensive tackle in the NFL, and while the Panthers have had to pay him accordingly, his 2017 play was certainly at that level. While his contract jumps up in 2018 to the third-highest cap hit in the league among defensive linemen, it then levels off; should Short continue playing at his high level, he will more than merit the trust the Panthers have placed in him.
The Other Guys

Vernon Butler hasn't exactly filled up the stat sheet since being drafted in the first round in 2016. Having struggled with minor injuries during his rookie season and being stuck behind two established starters on the depth chart, he has managed just 13 tackles and 1.5 sacks in 24 career games. What these numbers don't show is how effective Butler has been in the limited snaps he has had; with Lotulelei headed to Buffalo, it would not be surprising to see the team look to Butler to carry more of the load. While he is still developing from a technique standpoint, he has already shown an unusual combination of power, quickness and agility; it should be telling that teams often looked to double-team Butler when he was on the field over the likes of Love and Peppers. For 2018, it will be interesting to see if the Panthers look to put Butler and Short on the field together, forcing teams into singling one of them.
Kyle Love is a prime example of a Dave Gettleman signing; a low-cost, rotation player who, while not a star, is able to be very effective in the role the Panthers give him. Love is somewhat undersized for a nose tackle, but is a good run stuffer, showing good technique and maintaining gap discipline across the line. While he is not a pass rushing specialist, he does have some ability to get to the quarterback, as shown by his 3.5 sacks this season, a shockingly high number considering he only played 37% of the snaps. As a starter, Love might be out of his depth, but as a rotation piece, he is excellent value and highly effective.
Outlook
Short, Butler and Love all return next season to form the basis of one of the best defensive line in the league. The substitution of Poe for Lotulelei will likely mean the team will hold steady at the position that has provided them with so much success over the past years.
Offseason Priority: Very Low