Where Has All The Pass Rush Gone?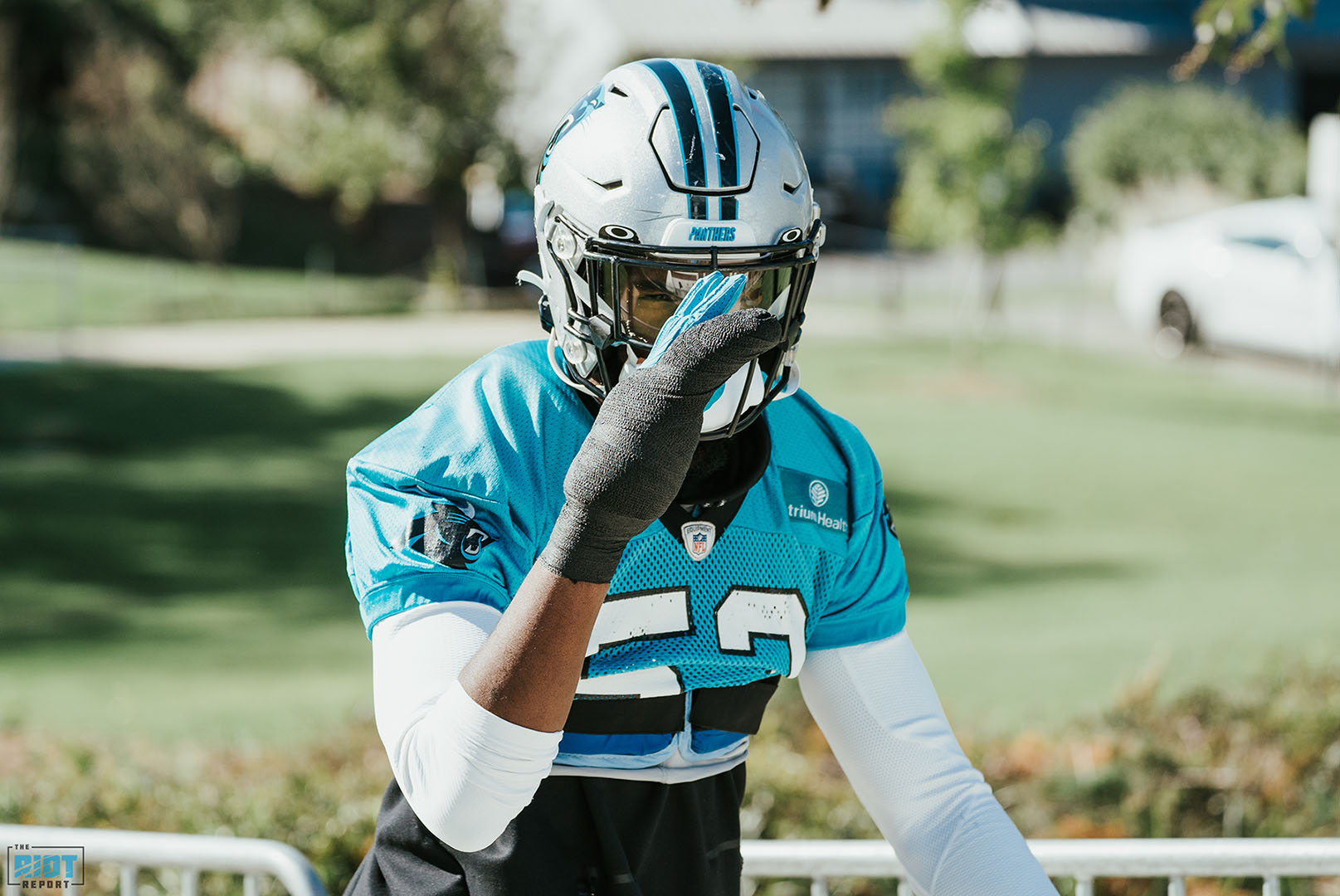 It would be unfair to say that the Panthers' pass rush has been bad over the past three weeks – after all, even on the basis of these games they would still be on track to have 48 sacks on the season, but that rate is almost half the rate they were on over the four game period before that. Some of that might be due to the fact that, aside from the Titans, the offensive lines they have played in the past month are significantly better than in the month previously.
With injury to Brian Burns and Mario Addison being away for the Titans game, there are some other reasons why the pass rush might have stalled somewhat, but what is more worrying than the slight decrease in sack production is the fact that, at times in all three games, opposing quarterbacks have had a huge amount of time in the pocket, allowing them to pick apart the coverage on the back end.
The Falcons offensive line is not a good one, and while their offense has moved the ball quite well, it isn't because they've been giving Ryan and Schaub a huge amount of time in the pocket on a consistent basis. If the Panthers' pass rush can get consistent pressure to force the ball to come out quickly, there should be hope that this defense might just be able to keep them in the playoff picture, but if they aren't able to make a real impact on this game outside of a couple of plays, it's going to be hard for them to carry the rest of the roster.
Kyle Allen Needs To Be More Than OK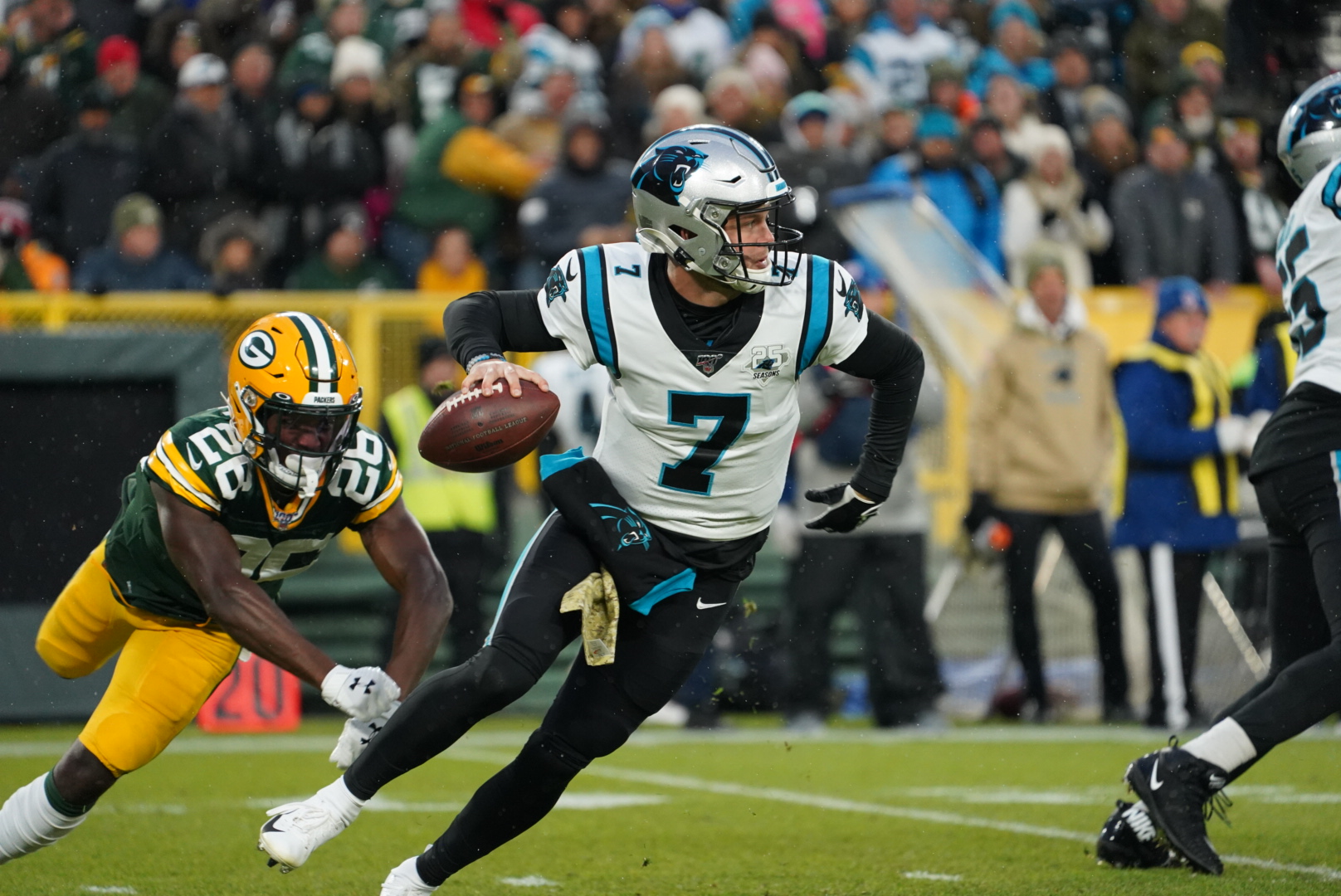 Kyle Allen was, once again, something of a mixed bag against the Packers – that's something that really shouldn't come as a surprise for a young QB. He did a nice job of keeping the game alive with some nice throws late in the game, and, low bar though it might seem, he didn't fall apart when the game got away from him earlier in the game. However, he also continued to miss a number of downfield throws, forced some passes that were nearly intercepted (on top of the one that actually was) and struggled to recognize pressure at times.
All of these are things that other young quarterback are wont to do as well, but what gives a team confidence to keep playing them and waiting for those things to improve is that ups come with the downs – while Allen has only had one really poor game in San Francisco, after the Arizona game, it is hard to say that he has had any really good games either.
The Falcons' paltry pass defense – they allow the 29th-highest yards per pass play average and secure interceptions at the lowest rate in the league – should give him a chance to change that. While Allen doesn't need to throw for  five TDs and 400 yards – let's not forget that McCaffrey is still going to get a lot of touches – he needs to show that he is more than a passable backup if he wants to be seen as a legitimate option to start in Carolina or elsewhere going forward. If not, it's not the end of the world, he is a backup after all, but the longer he goes being just OK, the less likely it is that he finds himself on the field anywhere in 2020. If he plays actively poorly, then there might be conversations started about seeing what Will Grier can do.
Can The Coverage Cope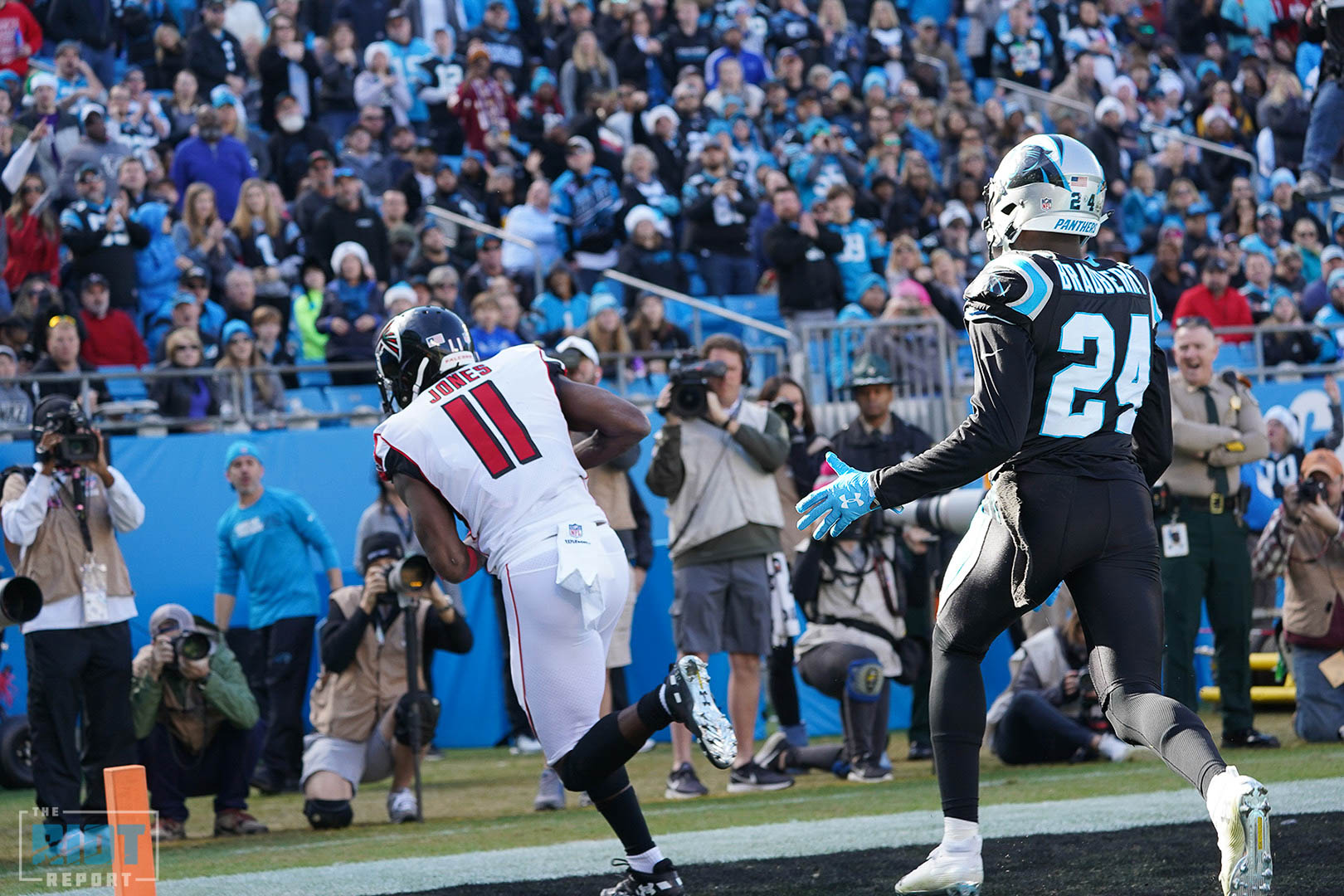 With James Bradberry expecting to play but Donte Jackson and Ross Cockrell both out of practice both Wednesday and Thursday, the Panthers may be forced to use some combination of Corn Elder, Cole Luke and Javien Elliott on the outside – they've used both Rashaan Gaulden and Colin Jones as a 'big nickel' substitute in the past so that may be the case this weekend against the potent Falcons passing attack.
While Matt Ryan is completing almost 70% of his passes and they are averaging over 300 yards per game on the most attempts per game through the air, a lot of that has to do with the amount of time they've been trailing this season – in their two wins this season, they've passed for an average of 242 yards. But using a cavalcade of subs on Sunday, especially ones that Ryan and Dirk Koetter have been able to prepare for for the past week, will lead to some problems – even if Bradberry can effectively cancel out Julio Jones, which is no guarantee, Calvin Ridley is averaging over 13 yards per catch this season and will likely be a mismatch for whomever is on the outside.
The Panthers may use some zone coverage to counteract this mismatch, but they won't be able to do that all day or else the Falcons will simply run zone-beating routes all day long.
Effectively, the Panthers must win on Sunday – or else larger questions about the future of the franchise, the coach, the general manager and the overall roster will begin to come forward….and those aren't questions the team wants to have to ask, at least not yet.