With football comes fantasy football – we've asked our good friend Cort Smith, writer and analyst for RotoViz, The Action Network and founder of Bet The Prop to weigh in on pertinent questions facing not only Panthers fans, but fantasy football owners who name their teams things like 'Wham, Bam, Thank You Cam' or 'Kuech-in it Real'.
First up, Cort took a look at the Panthers' top two receivers and whether DJ Moore or Curtis Samuel should be on your roster. Now, it's time to take a look at the straw that stirs the drink and how Cam Newton fits into your fantasy dominance.
In the "what have you done for me lately?" landscape of the NFL, it should probably come as no surprise that Panthers QB Cam Newton is being overlooked in fantasy football in 2019. I guess consistent top-five fantasy finishes get old after awhile. While some fantasy drafters insist on overpaying for last year's breakout star, Patrick Mahomes, Newton presents a tremendous buy-low opportunity for those who are not so prone to recency bias.
Newton has always been a titan of fantasy football – the fact that he's now being overlooked just sets him up to be a league winner.
History of Dominance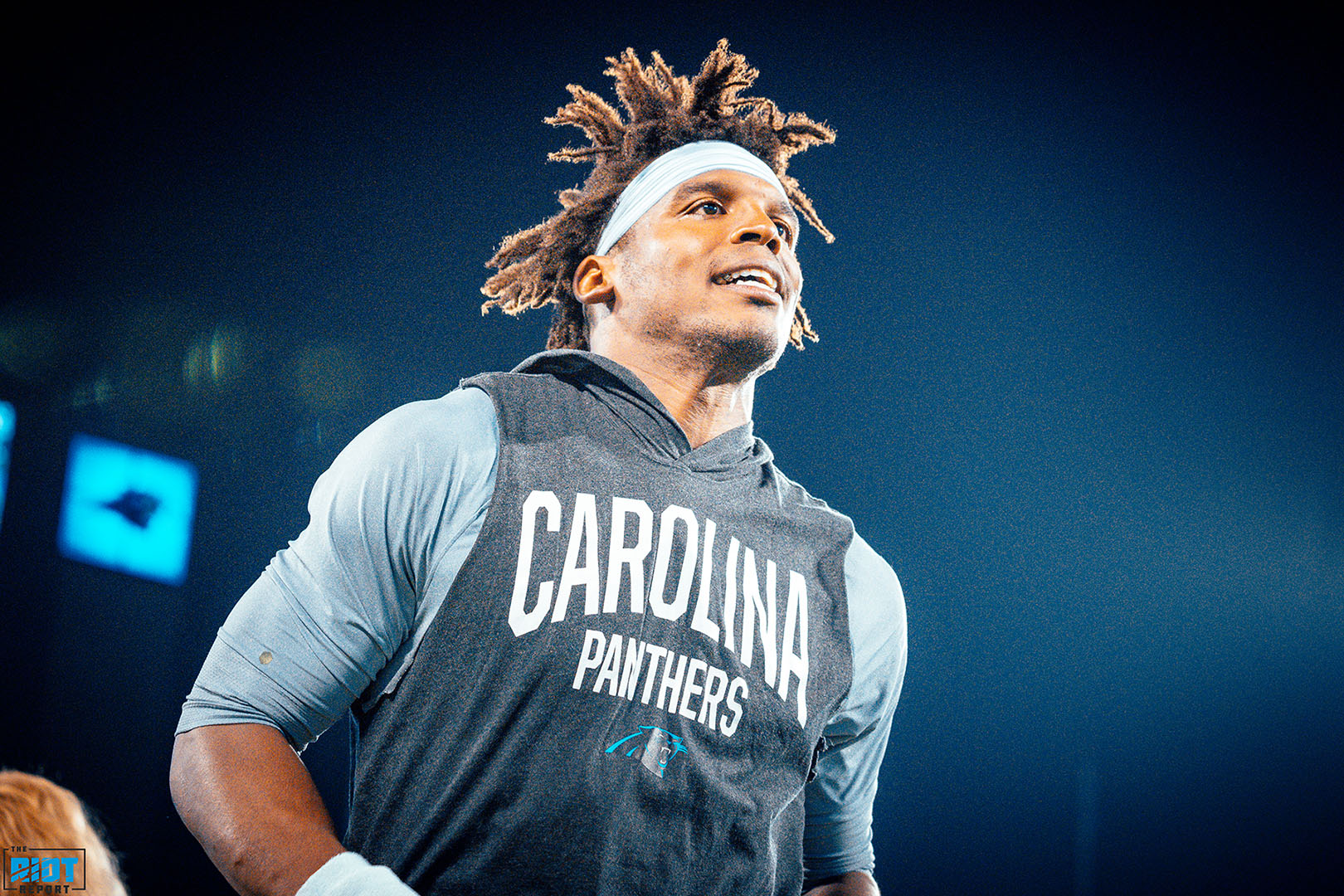 Fantasy footballers have short memories – usually, they max out at one season.
Case in point — Newton is coming off a season where he finished as the QB10 in scoring, and wouldn't you know it, he just happens to be the 10th QB off fantasy boards in 2019 with an average draft position (ADP) of 115th overall.
The drafting public has apparently forgotten just how dominant the Panthers QB has been throughout his career. Last year marked just the third time in his eight-year career that he didn't finish as a top-five option at the position. Or, let's put another way — even when accounting for injuries, Newton has finished as the QB5 or better in 63% of his seasons.
Starting with his 2011 rookie year, Newton has finished: QB3, QB4, QB3, QB16 (13 games), QB1, QB16 (14 games), QB3, QB10 (14 games). Since coming into the league, he's has scored more fantasy points than every single NFL player but two — Drew Brees and Tom Brady.
Newton's dominant rushing ability means that even with a bum shoulder (more on that in a moment), his floor is a top-10 QB finish.
Yet, all of a sudden, he's going about four rounds behind Aaron Rodgers, a player that Newton compares very well to on a per-game basis over the last three years. Newton has scored just 0.9 points per game less than the Packers legend while his passing is just as efficient at 7.1 yards per attempt (paYA).


Newton is routinely going behind players like Baker Mayfield and Kyler Murray, who have 14 NFL starts between them.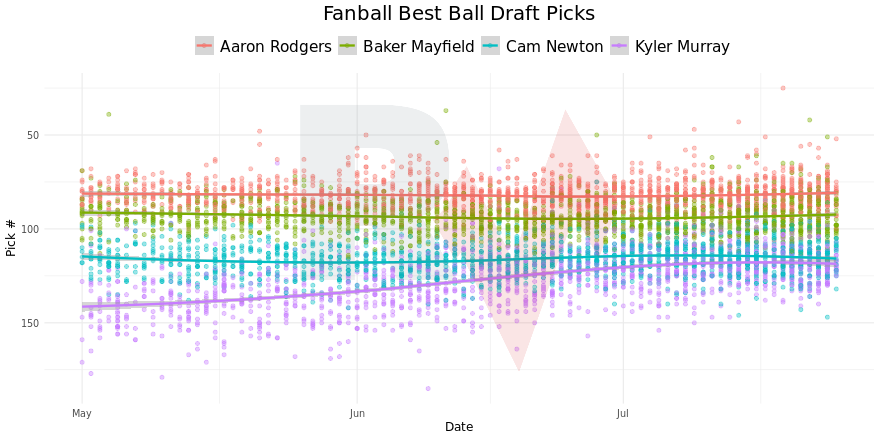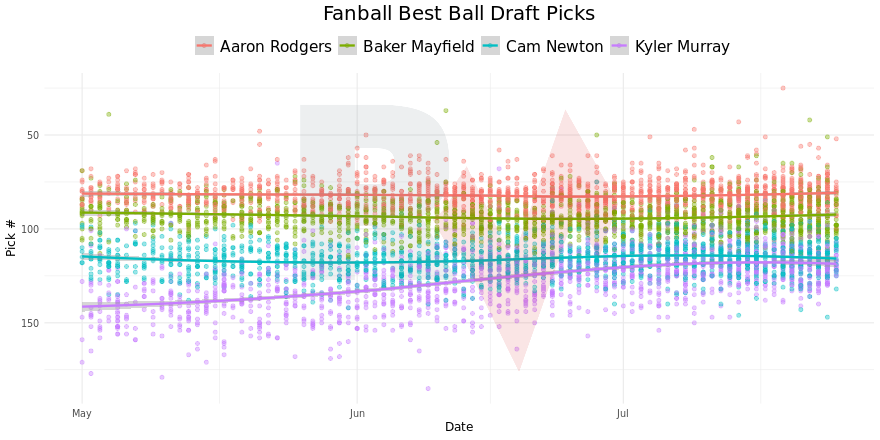 That's not a knock on those players, but you're paying up purely for their potential – whereas Newton will cost you much less and give you a similar range of outcomes.
Arsenal Upgrade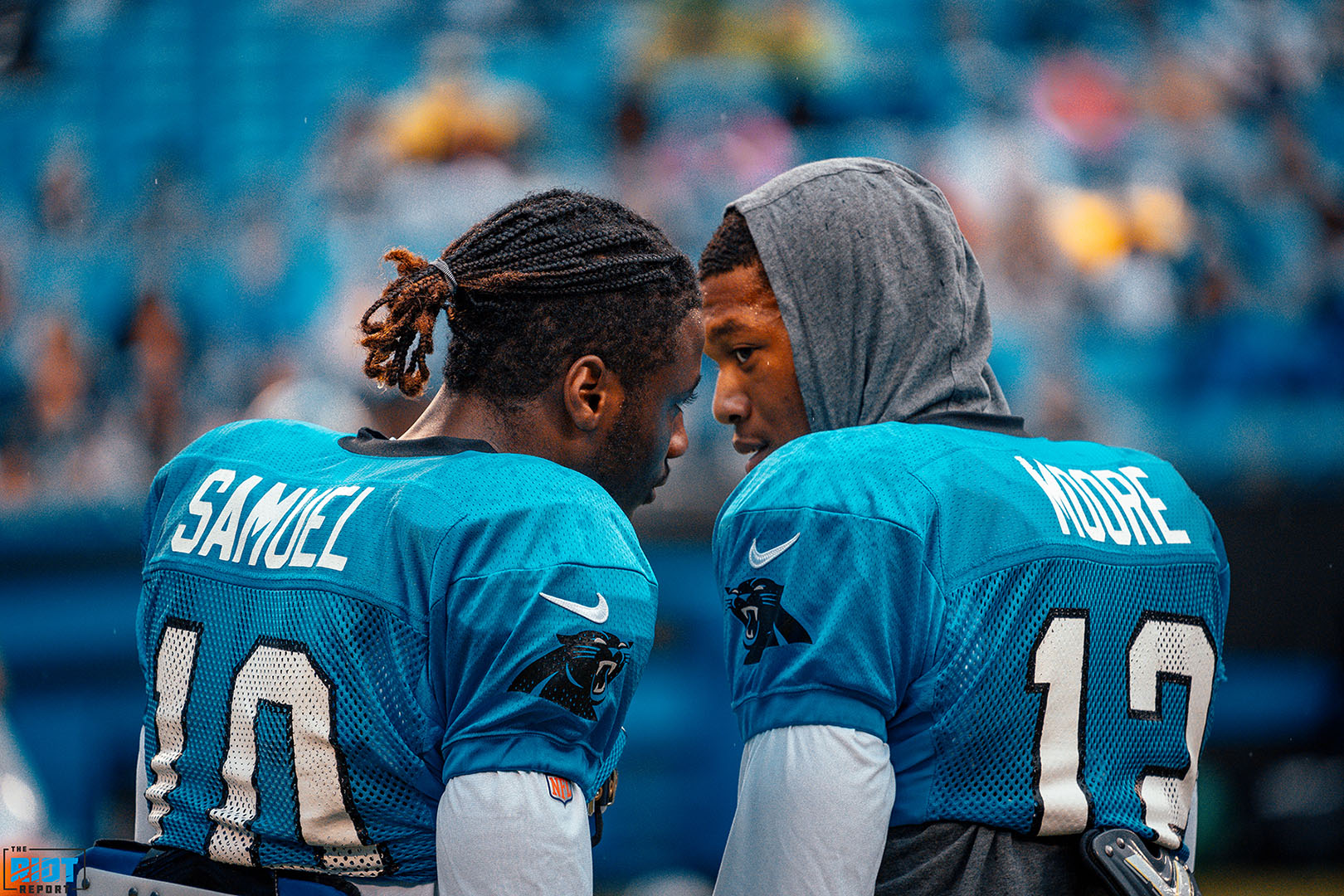 When Newton was fantasy football's top scorer in 2015, his weapons were Ted Ginn Jr, Devin Funchess, Corey Brown, Jerricho Cotchery, and Jonathan Stewart.
This year he's surrounded by what is likely his best supporting cast ever, including a top-three RB in Christian McCaffrey and one of the league's best young WR duos in Curtis Samuel and DJ Moore, plus a finally healthy Greg Olsen.
The only thing potentially keeping Cam from another top-five fantasy finish is his own health.
Shoulder Shrug
There's no question that Newton's shoulder injury had a significant effect on him last year.
Over the first seven seasons of his career, his average pass attempt traveled nearly 10 yards. Last season (first chart below), that dipped to about 7.5 yards per attempt, with the majority of his targets skewing to five yards or less.


2018 


2011-2017
Newton had surgery on his shoulder in January, and both the Panthers and the player are giving every indication that it's back to full health.
"Everything that we saw (leading up to camp) really just pointed to him being ready to go," Panthers coach Ron Rivera said recently. "It not only did a lot for us, but I think it did a lot for him just uncorking one like he did and letting it go."
This is the pass Rivera is referring to, one of about 80 pass attempts Newton took on Day 1 of training camp.
Cam Newton sends a deep pass to Curtis Samuel in stride at training camp. pic.twitter.com/bFwz6iRNgS

— The Render (@TheRenderMedia) July 26, 2019
Cam was back at it last Monday, threading multiple defenders while ripping a deep pass to Moore for a TD.
That one-handed snag 🖐 pic.twitter.com/WNRGmB64lo

— Carolina Panthers (@Panthers) July 29, 2019
I'm not one to read too much into training camp clips, but at the very least, we can at least be confident Cam is throwing without limitation.
Conclusion
If throwing without limitation is the case, then last year's QB10 ranking is probably a worst-case scenario. His demonstrated ceiling when healthy is the top scorer in fantasy football. Getting that kind of elite production in the 9th or 10th rounds of your fantasy drafts is the stuff from which league championships are born.
That, and drafting DJ Moore in the fifth.