We always knew that Daryl Williams and Matt Kalil would be tied together this offseason, with both tackles missing almost the entire 2018 season with knee injuries – Williams set to hit free agency and Kalil set to count for over $12m against the 2019 salary cap.
So it was no surprise that just a few minutes after Williams completed a press conference with the Charlotte media celebrating a one-year deal, the team announced that Kalil was released; the latter move being designated a post-June 1 roster move – that means that Kalil will count for $4.9m in 'dead cap' in 2019 and $9.8m in 2020 while freeing up $7.25m in cap space this offseason.
Kalil spent the past two seasons in Carolina after signing a five-year, $55m deal during the 2017 offseason – the 29-year old started all 16 games in 2017 but looked shaky at times on the left side, with mental mistakes often leading to easy sacks for the defenders he was responsible for – Kalil would undergo an arthroscopic procedure during training camp of 2018 and start the season on injured reserve. Although he returned to practice – albeit on the side – and said throughout the season that his intention was to return, he did not take a snap in 2018.
Kalil will become an unrestricted free agent and is free to sign with any team at this time, despite the June 1 designation.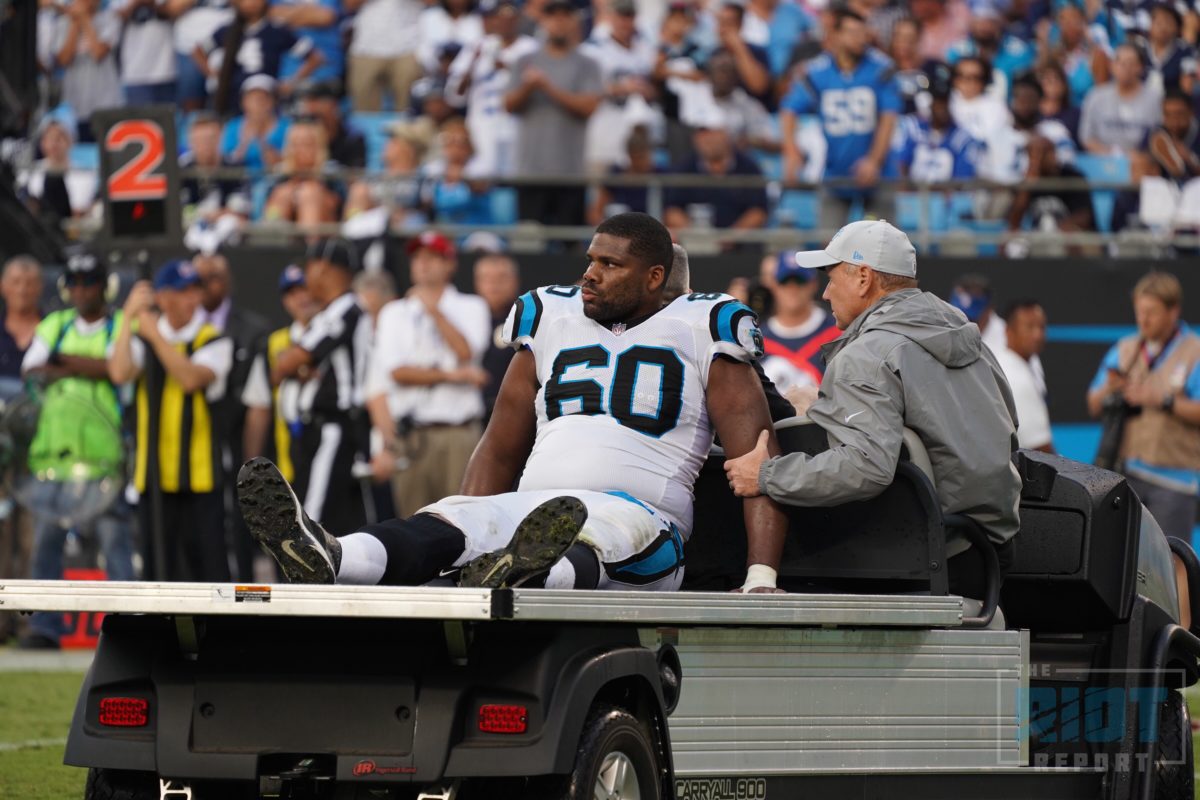 However disappointing 2018 was for Matt Kalil, it was almost certainly a more disappointing 2018 for Daryl Williams.
After being selected to the All-Pro second team in just his third NFL season and first as a full-time starter, Williams faced two knee injuries – the first a combination dislocated patella and torn MCL during the first weekend of training camp and then another during Week 1 that sent him to injured reserve and a surgery that he rehabilitated over the course of the entire season.
Those injuries perhaps dampened the market for Williams around the NFL, perhaps limiting his options in a league where other premier tackles were signing longer deals with more guaranteed money – some players hitting free agency for the first time in their career would be disappointed with a one-year deal .
But Williams is done being disappointed.
"We were super excited when the Panthers came through with this offer," said Williams. "This is like a second home to us and we just felt comfortable coming back here."
With Kalil's release, the Panthers will look to a combination of Williams and third-year player Taylor Moton on the outside to pair with newly signed free agent center Matt Paradis – while Williams said that he doesn't have an exact timeline for his return, he says that he 100% will be ready for training camp in Spartanburg. Which side of the line will be occupied by Moton, who started Week 1 at left tackle with Williams on the right side before playing the final 15 games on the right side, or Williams, who earned his All-Pro designation on the right side but has played on the left side before, remains to be seen – but there's still a ways to go before training camp when that needs to be sorted out.
"I don't know, I just got back here," said Williams with a laugh when asked which side he'd be playing on. "I'm sure whatever they have us do, I'm pretty sure we'll do it to the best of our ability."