The Panthers have already been through an incredible amount of change since Matt Rhule was hired less than four months ago – the faces of the franchise on both sides of the ball are no longer on the roster, they've turned over most of their defensive starting lineup and the first time Rhule spoke to local media since his introductory press conference was via Zoom teleconference Wednesday afternoon instead of in the bowels of Bank of America Stadium while the NFL – and the rest of the world – stays at home due to the COVID-19 pandemic that has infected every corner of conversation.
In fact, Rhule brought up how hard it is to balance the magnitude of what's happening in in the world with the inevitable questions about whether Tahir Whitehead will play the mike or the will when the defense runs with it's sub package – we'll get to those soon, don't worry – as fans hungry for a distraction from the doldrums of staying the house crave information.
"These are difficult times for everyone across our country, and we want to be cognizant of that, while also looking towards the future, being excited about the draft, being excited about our team," said Rhule Wednesday afternoon. "But I do feel it's important, in some small way, that I use this platform to tell everybody that's out there, that's keeping our country safe and strong"
"The challenges that people face in [New York], that people face right here in Mecklenburg County and Charlotte, I can't be more grateful to those that are out there on the front lines, the doctors, the nurses, the EMS, the firefighters, the police, the nursing home workers, the people at the grocery store – I think this is a time when all of us can be excited about football, but also have tremendous perspective about what's happening around them."
Matt Rhule opens by talking about how hard of a time this is for not only him and those on the call, but the entire world.

"I can't be more grateful to those on the front lines." pic.twitter.com/R0VDCtyy7X

— Josh Klein (@joshkleinrules) April 8, 2020
But, ultimately, the football questions came fast and furious – and with so much change happening in just the past month with the roster, Rhule had to jump between multiple topics over the course of almost 25 minutes in between team meetings – while the connection failed sporadically and his voice became garbled, the message was clear about who he wants on the roster and what he wants from his team in Carolina.
"We want to be a serious football place," said Rhule. "We want to be a place that it's all about the game."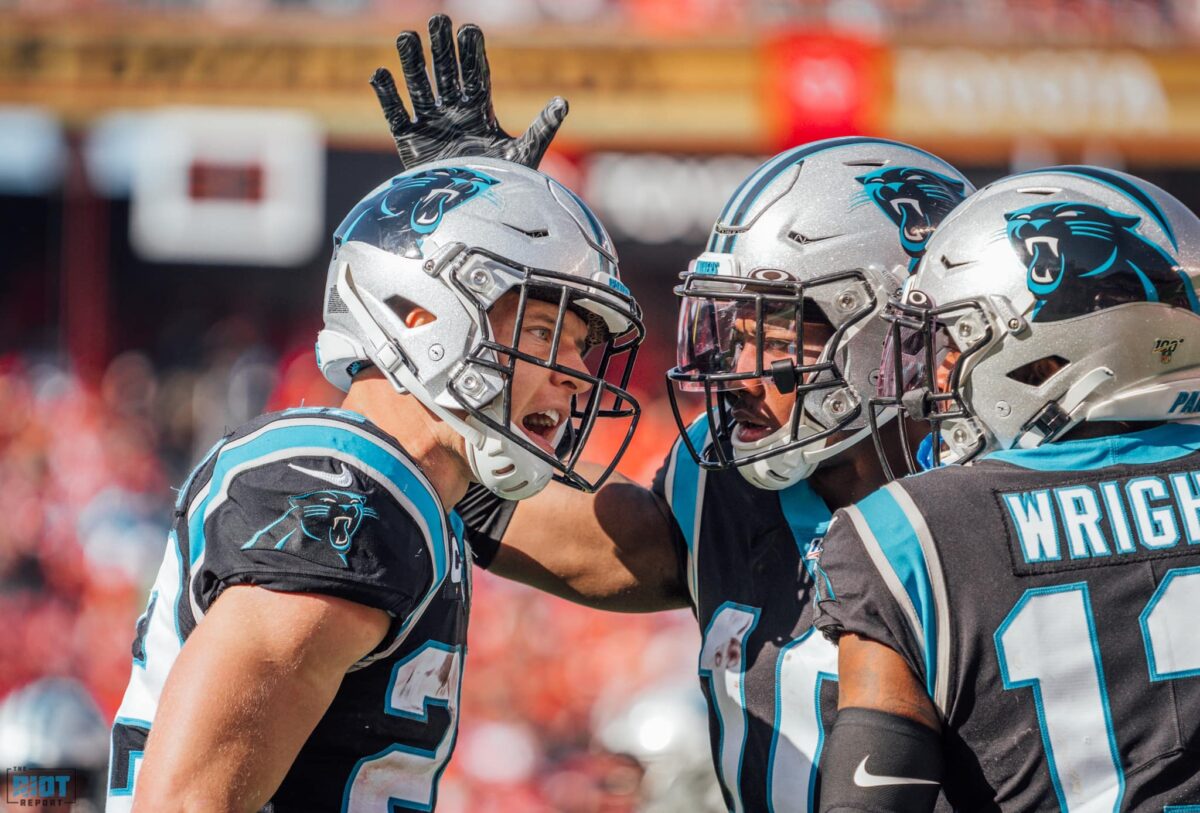 The question of Christian McCaffrey's contract extension looms over the rest of the offseason after most of the major roster questions appear to have been answered – and while Rhule calls McCaffrey a "centerpiece" and someone you want in your building to help build the culture, he ultimately says he'll leave the contract talks to Marty Hurney, who declined to answer that question earlier this week, other than to say they've had "internal discussions" about extending the best running back in the league, who is still on his rookie contract.
But Rhule did talk about other roster moves that have already happened – the signing of multiple players like Tahir Whitehead, Robby Anderson, and PJ Walker who have all played near Rhule during his previous college stops indicates he obviously is having a large say in the players signed, but he was quick to point out the role his assistants are playing, such as QB Coach Jake Peetz's connection to Seth Roberts and Joe Brady pounding the table for Anderson.
The familiarity helped them, as it did in college, from a recruiting perspective as well – PJ Walker had seven teams trying to sign him and the Brady and Bridgewater familiarity brought Robby Anderson to town. But while knowing is half the battle, ultimately, it's the coach and GM's ability to communicate to build the best roster so the coach can put them on the field.
In a time where everyone is staying at home, the "can't cook dinner without buying the groceries" mantra has never applied more.
"When he asks me my input, I'm going to give it to him [because] I'm a coach, I want as many good players as possible," said Rhule.
Here was Rhule's take on other moves the Panthers made in free agency, including multiple questions about the release of Cam Newton: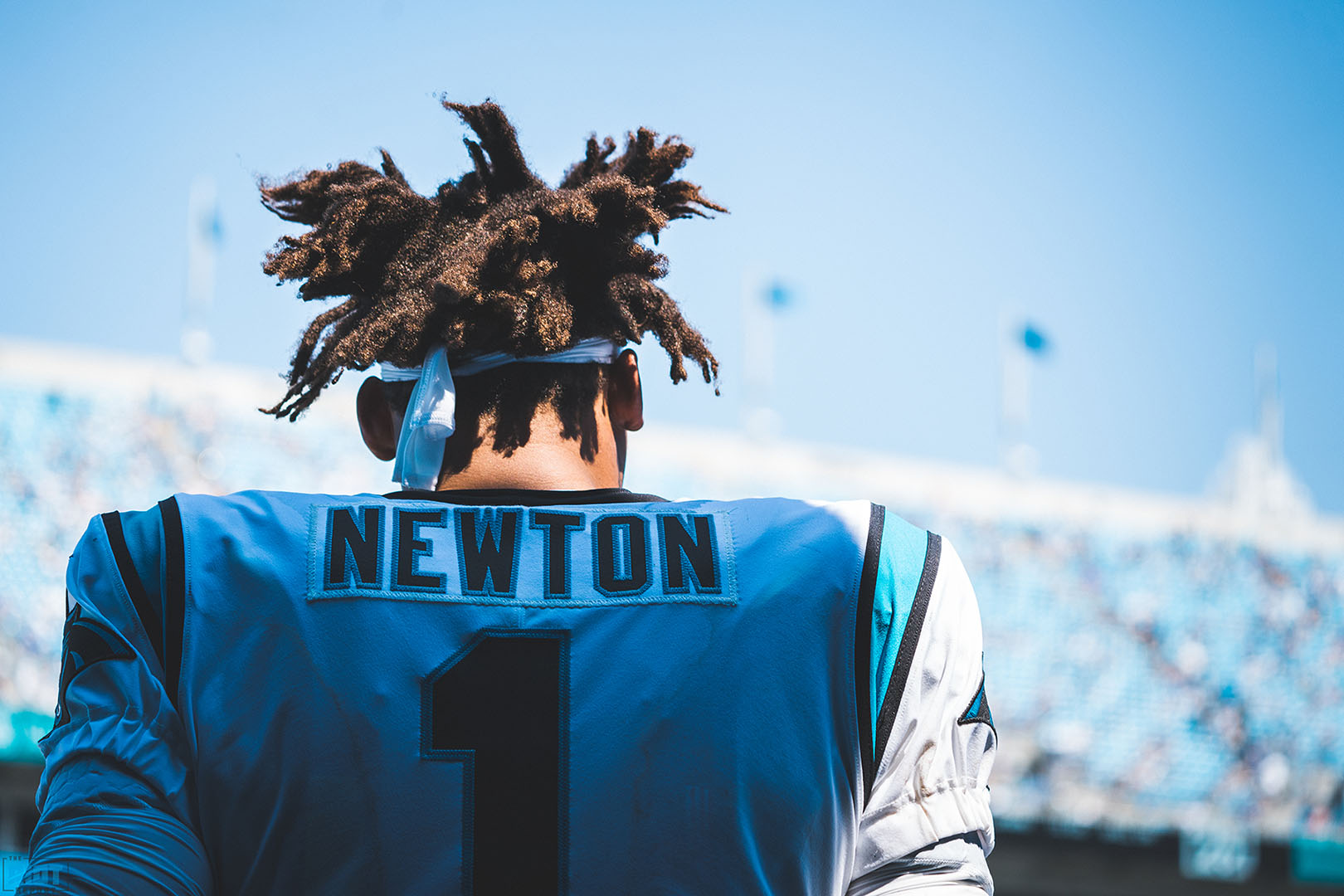 On Cam Newton: "That was obviously a really hard decision. For me, coming in, I never really had a chance to work with him or be with him – I think some of the other guys had a little bit more perspective, like Marty [Hurney]. At the end of the day, i really enjoyed getting to know Cam and seeing the work that he was putting in coming back from the injury – there's certainly no doubt that he was grinding his way back. I just think that we felt, in the end, that it was the best thing for our team to sort of move forward and I have no doubt that he'll play well – he's a great quarterback and we've all seen the things that he's done. I just think that as we move forward, this was the right time for us – we saw the opportunity to get Teddy and really felt like he was the right fit for us and went ahead and made that call. Not an easy call, but one that we thought was the best thing for us moving forward."
Whether his recent injury history played a factor: "I don't want to make it too much about Cam in a negative way, because I have so much respect for him and the player that he is and the player that he definitely will continue to be. To me, at the end of the day you have to make decisions about what we are going to do moving forward – and we felt like this was the time to go in this direction, to bring Teddy on – obviously, his relationship with Joe, knowing the offense, the things that he's done in this offense, just made sense to us."
Whether Teddy Bridgewater 'fit' the Joe Brady scheme better: "I don't think it's a comparison. I think Cam Newton is a great quarterback and can play in any system – I just think in a year like this, especially, where we're all kind of in our homes, I think Teddy's a guy that's been in this offense, that knows this offense, has great familiarity with Joe, it just makes sense to us. It's not a comparison to me, as much as it was an opportunity for us and we took it."
On Tahir Whitehead and where he'll play: "I think the [middle linebacker] and the [weakside linebacker], when you get into nickel defense, is the same thing – they're just standing two feet apart from each other. I try to think of everything as positionless football in my mind – because when you start getting into 'hey, this guy's got to play this,' you're never playing guys that are the next-best player. Tahir's a guy that can play [middle], he's play [weakside] – he played [weakside] last year in Oakland – Shaq Thompson's a guy that we think can play [middle], Jermaine Carter's a guy that we're high on, so I think, for us, we had kind of hoped that throughout this time, we would kind of cross-train them and see who's a better fit, but I know Tahir can do it and Shaq's done it before – I just think we thought [to] just get the best couple of players.
Even watching Tahir on Hard Knocks, this is a guy that's an elite worker….Long story, one of those two guys will be the [middle] day one, I know he can do it – it's just a matter of who's the right fit. And that's more Phil [Snow] will figure that out, to be quite honest with you.
On defensive changes in the secondary: "I was really happy to get Juston Burris in free agency – he was a guy that we had earmarked early. He had some experience, Al Holcomb had been with him – he's a guy who's been a nickel, who's been a corner, who's been a safety and the ability to re-sign Tre Boston, I thought those were pivotal, pivotal things on defense because we knew we needed that stability at safety."
On the decision to release Eric Reid: "It's hard for me because I haven't coached some of these guys, so I want to be kind of measured in what I say, to be quite honest. Some of those decisions, I'm having to go based on what other people are saying. I think Eric's a really special guy, a really good guy – I enjoyed getting to know him. I just think overall, we just felt like it was the best thing moving forward, to move forward."