The draft is very nearly here, and whether you have followed out draft podcast series or not – and if not, why not?! – you will probably be aware of some of the players on offer, especially in the first round. However, as with every draft class, there is a certain amount of sifting that has to be done to find the gems among the many prospects, though for this draft class in particular, there seems to be a much smaller degree of consensus for really all the prospects outside the top three or four.

If you see somebody here who you haven't seen this high before or find there is somebody missing whom you expected to find, that is both a representation that my assessments are different from others – but also that this is not a draft where there is much agreement between scouts, something that you might well have already realized by this point.
So with that in mind, having now gone through all the positions groups, here are my top 32 prospects in the 2020 draft.
#1: Chase Young, EDGE (Ohio State); 6-5, 264 lbs

This is hardly a surprise, but Young is really very good and this isn't a class full of top-tier talent. He might not be in the very top, top tier of edge rushers in terms of athleticism, but he shows good quickness and power and combines this with good pad level and well-developed hand usage that allows him to keep blockers off his frame as a run defender and to generate and capitalize on leverage as a pass rusher. He's not perfect, but he's as sure a thing as there is in this draft.
#2: Jerry Jeudy, WR (Alabama); 6-1, 193 lbs

There are a number of ways Jeudy could be better – he needs to show he can consistently get into his routes against press and he could develop further in terms of his footwork at the head of routes, but what he does do well is so valuable that it's hard not to get excited about him on tape. His ability to carry momentum through changes of direction at speed is remarkable, and with good hands, the speed to threaten vertically and an ability to make plays after the catch, he has the potential to be one of the very best receivers in the NFL.
#3: Jeff Okudah, CB (Ohio State); 6-1, 205 lbs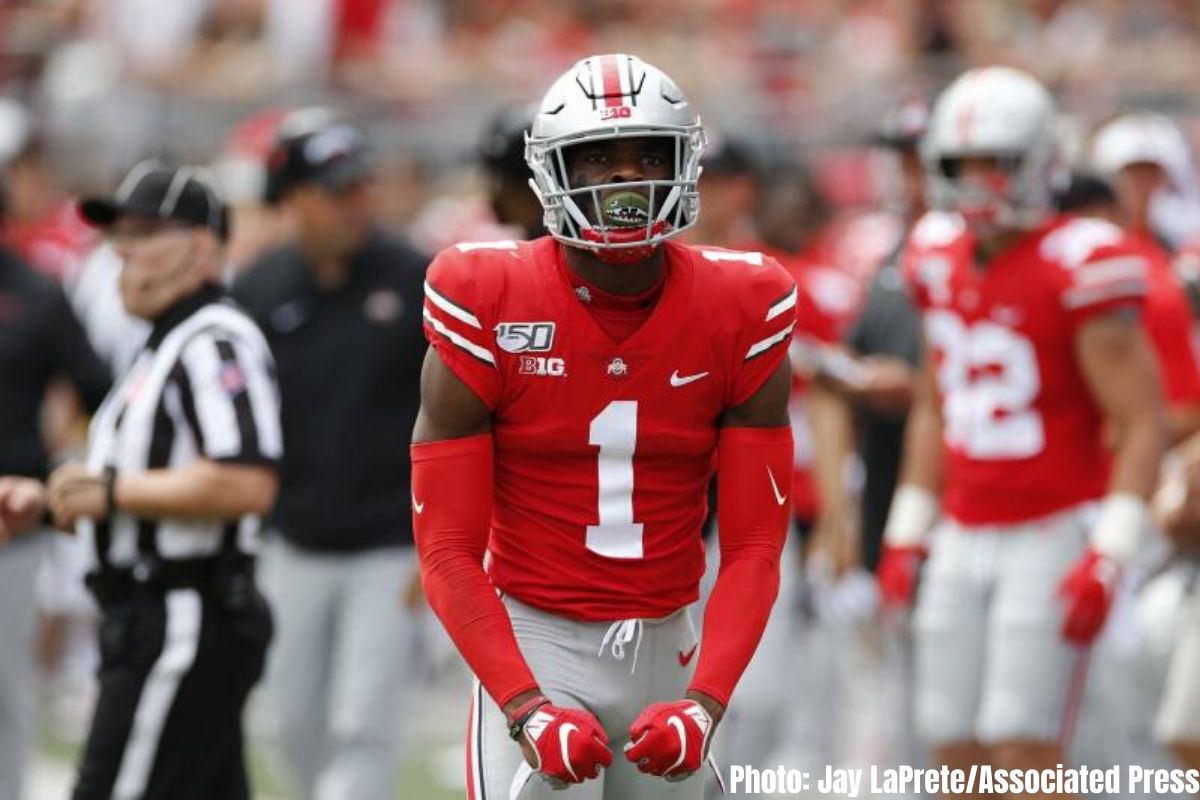 Okudah is another player who could do with a couple of finishing touches – but is otherwise exceptionally good. He moves very well in space, and while his hips can be a tiny bit stiff at times, he should be able to match up with almost any receiver in man coverage, with the length to cover bigger receivers, and the movement skills to mirror more agile ones. While his ball skills might need a bit of probing due to scheme, he also shows reasonable awareness in zone and should be the #1 corner on pretty much any team that drafts him.