This offseason has been a bit unconventional for all NFL players – No OTAs. No minicamp. No interaction on the practice field with teammates until only a couple of weeks before the season begins.
But Carolina Panthers safety Tre Boston knows all about that – because he's done it before.
Last year at this time, Boston was a free agent as teams were wrapping up organized team activities and mandatory minicamps. It wasn't until the last day of July when the Panthers had already begun training camp that Boston was signed to a one-year deal. Despite not having the usual time to participate in drills with his teammates like most players, Boston ended up having one of the better seasons of his career.
Boston recorded 68 tackles, tied for the team lead with three interceptions along with 11 passes defended and the highest 'forced incompletion' rate among safeties, according to Pro Football Focus, in 16 games last season. Boston was rewarded with a new three-year contract worth $18 million, with $9.5 million of that guaranteed in March.
This offseason for Boston feels a bit similar to last year because the COVID-19 pandemic has forced every NFL team to close their facilities. Instead, teams have had a virtual offseason on platforms such as Zoom. When speaking to the media on Wednesday, Boston said being a veteran player was a major reason for his success last season despite not being signed until training camp had already begun.
"I have played a few places, so I understand the X's and O's no matter where I go," Boston said. "But I think being a professional, the conditioning, the working out, being available, so as soon as I touch down, I'm literally playing football. And I think the same way I came in, the coaches did a good job of not going crazy with me. I was just coming off of being at home and training, so at the same time, it was a give and take between being smart because as conditioned, as fast, as strong as we are going to get as NFL players, we can't duplicate football."
"This isn't basketball – we just can't go to a hoop….We usually need another man in front of us and we really gotta dig into it, we really gotta grind. So right now, a lot of us haven't been able to do that. The units who are able to take advantage of the time right now with their details, their techniques, with their eyes, the little things right now that will help them when they come back and understand at the day, it's all football."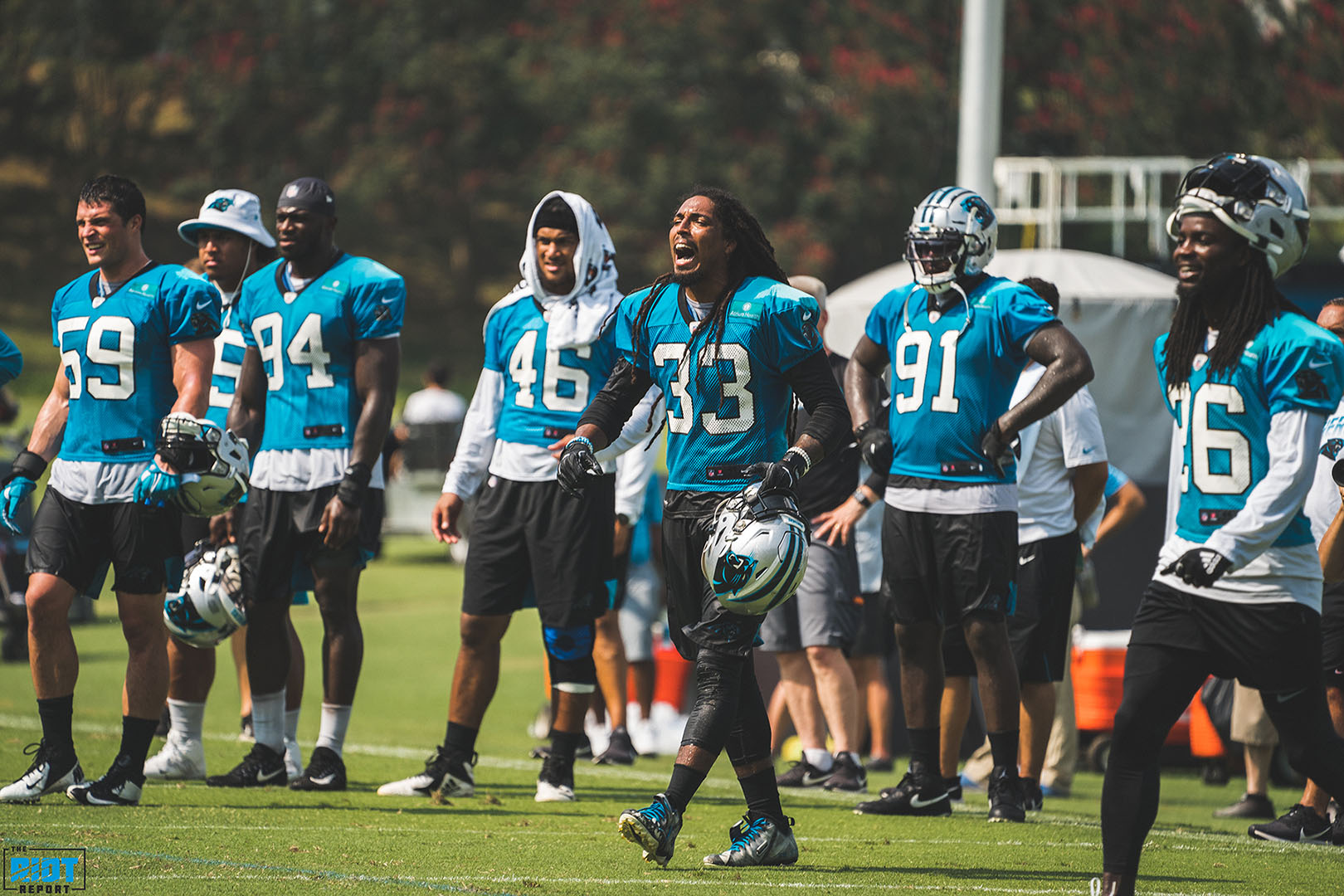 Not only have the Panthers and head coach Matt Rhule had to navigate through an inauspicious offseason, but the team has gone through a whole lot of turnover in the process. A lot of the familiar faces on the Panthers defense are gone – Luke Kuechly, Mario Addison, and James Bradberry….this list goes on and on. Rhule himself says he has personally met only about 20 of the team's 90 players on its roster.
And he won't anytime soon. The NFL likely won't allow on-field activities until training camp, which is set scheduled to be on July 28th.
With a new head coach, a virtual offseason, and a massive roster turnover, the deck is stacked against the Panthers entering the 2020 season, but Boston says there is a way the team can come together in their virtual meetings.
"There's a lot on our plate right now," Boston said. "But we all can look for differences or we can look for similarities. Right now, we are a team that's finding the extra 1%. We know where we are stacked against, we know we are a team that pretty much 95% of us don't even know what each other's faces look like. We know we are a team that has a new coach. We know we are a team that has, like, five returning starters."
"So we can talk about that – or we can fix it. Now it's about ownership, and we are taking that ownership of knowing where we are, and we are going to get better each and every day. I don't care if we are on Zoom, I don't care if we are doing a test on our phones, it is about attacking those tests and everything that we do with a purpose and knowing we are trying to get great. Not just good – we are trying to get great on these Zooms and take advantage of them because there will be people who look at Zoom and look at these virtual meetings and they will breeze by them because they have gone through it before, they know it, they've seen their teammates, they've seen their coaches."
"But we are not one of [those teams] – but we know who we are, so we are attacking this humbly knowing that we have to gain every inch that we can to make sure we come with the Carolina Panthers of 2020, and we need to do what we do."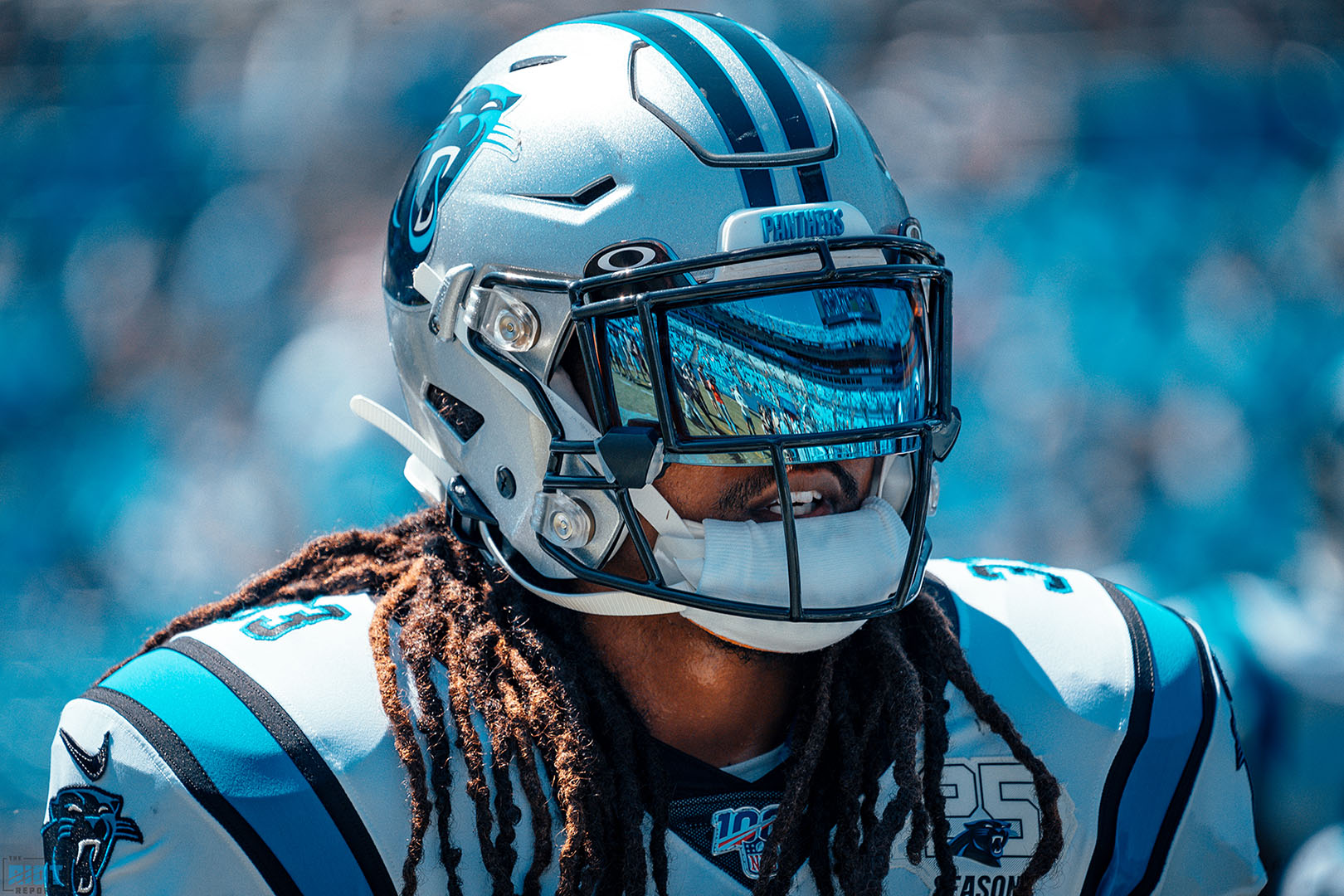 Boston will have to be more of a leader both on and off the field as one of the most experienced players on a young roster – but it seems like he is up for the challenge. Recently, Boston was one of five players who participated in Charlotte's Justice Walk for George Floyd, which was intended to bring awareness to racism, injustice, and police accountability.
While he is now one of the longest-tenured players on the Panthers, Boston says that while being a leader is a role he has had for years, it's up to the entire team to lead.
"It's on a platform now that I am now the leader of this group, being the seven-year vet," Boston said. "So, it's a position that I have respected, and I have grown to know that it's coming. So I think together, working with the coaches who also understand that as well, them wanting the players to be themselves and let the leaders lead. I'm not just a leader, the team can be leaders, we are all great young men. It's about carrying ourselves with that standard and being willing to not only lead but follow as well because I believe we are going in a good direction, and it is about listening.
"Leaders are going to lead, and that's what I've always done."