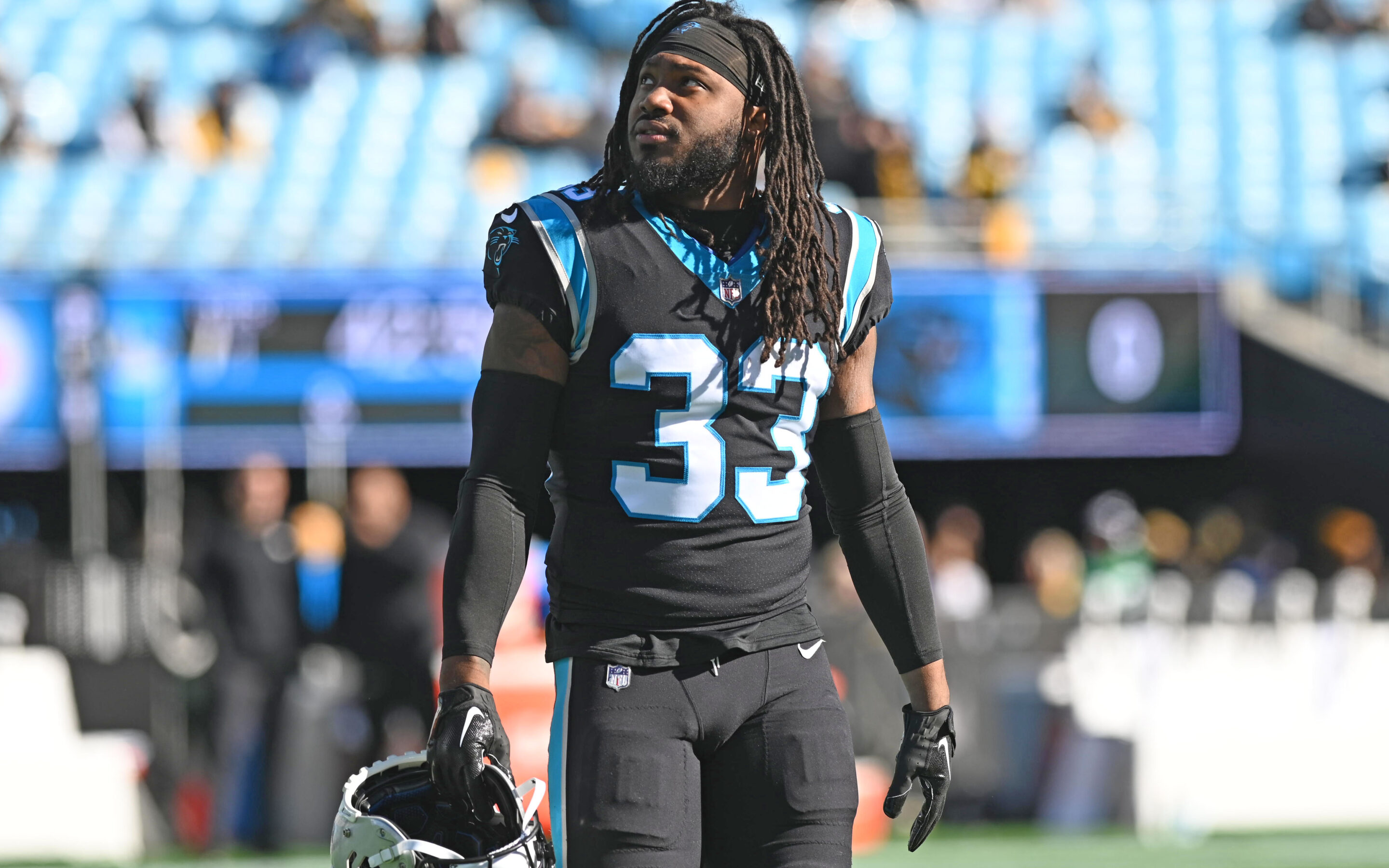 With cold weather on the horizon in Charlotte and all around the league, can you count on any Panthers to help you this weekend in DFS?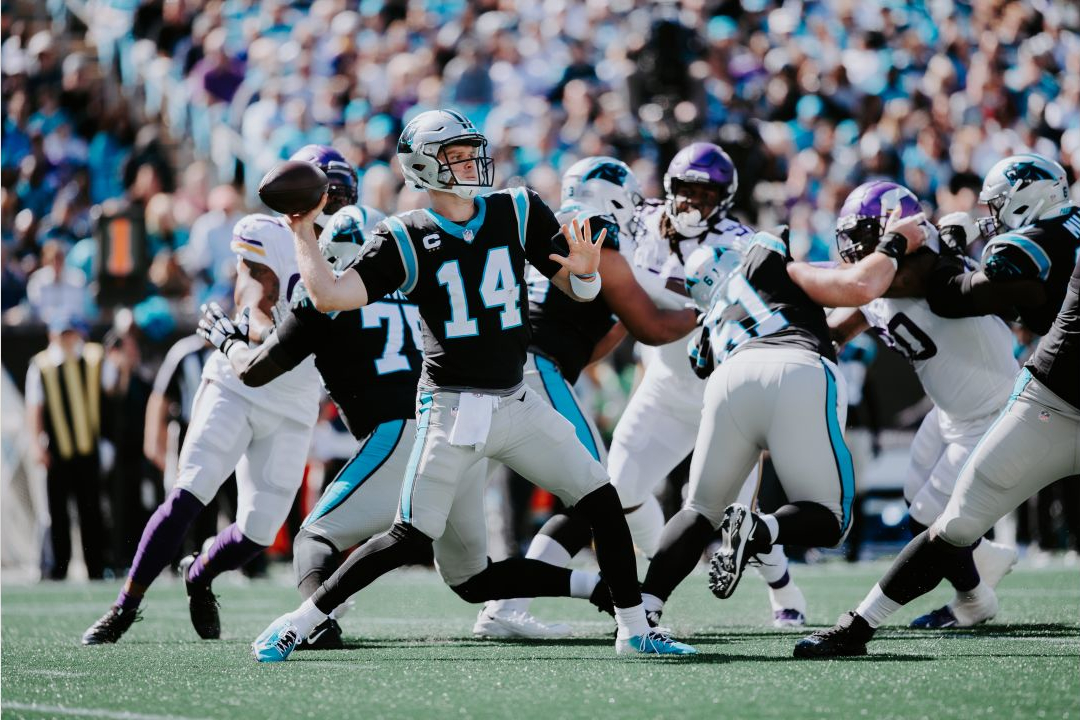 Can Sam Darnold beat up a porous Seattle defense and lead you to DFS victory?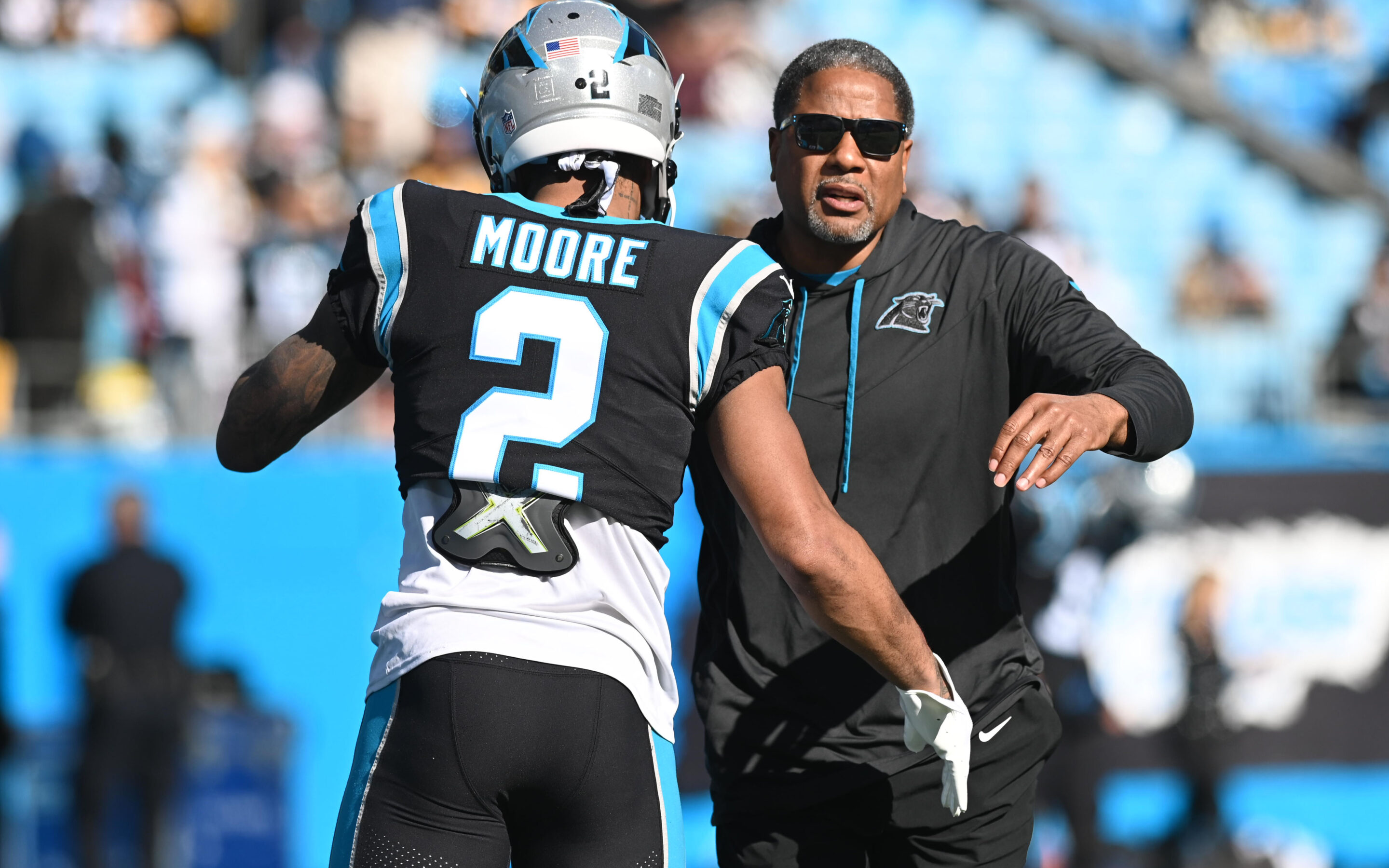 Some of our favorite shots from the Panthers 37-23 win over the Detroit Lions at Bank of America Stadium.
Get the Riot Report straight to your inbox

Some of our favorite shots from the Panthers 24-16 loss to the Pittsburgh Steelers at Bank of America Stadium.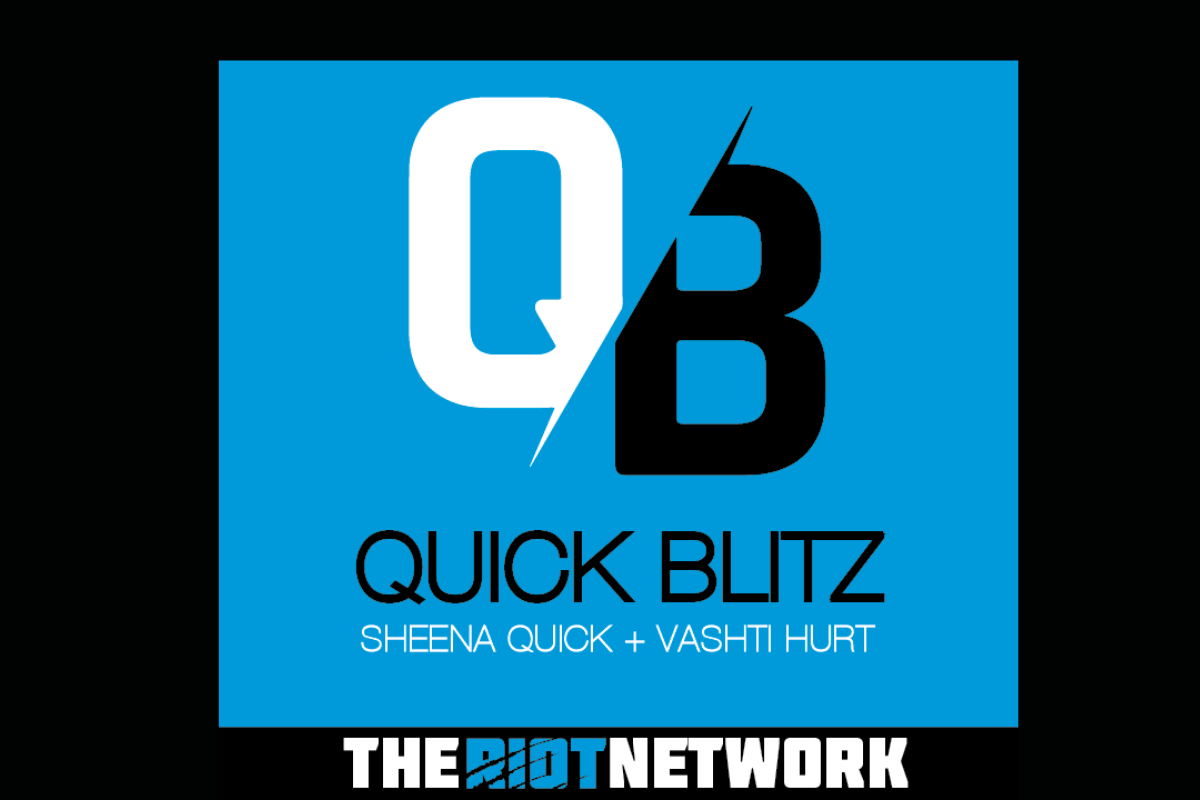 Sheena and Vashti dissect former Panthers head coach and current Nebraska head coach Matt Rhule's media tour.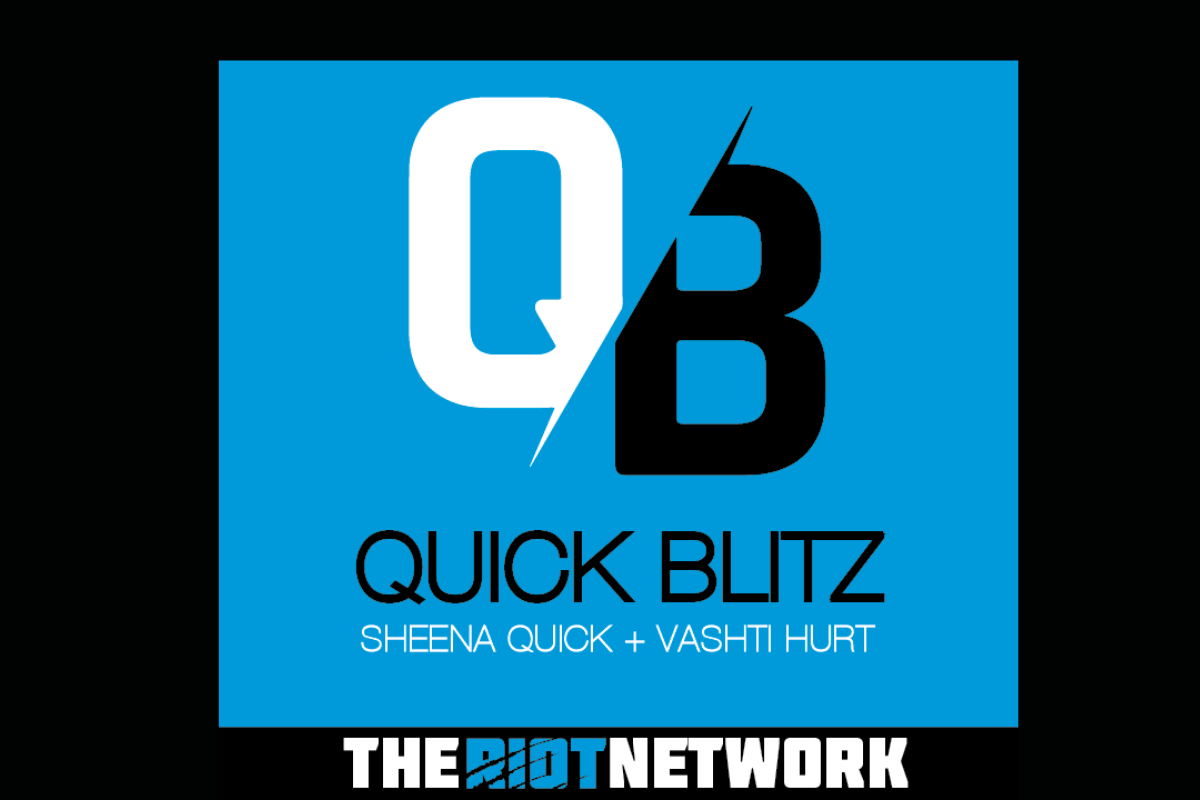 Sheena and Vashti dissect former Panthers head coach and current Nebraska head coach Matt Rhule's media tour.
Player Profiles, Features & Interviews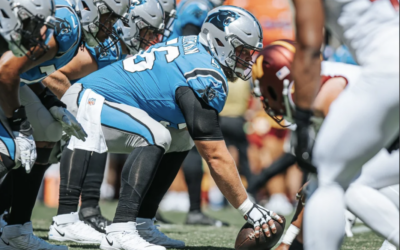 Panthers center Bradley Bozeman continues his incredible amount of charitable work in Charlotte with an event to help food insecurity.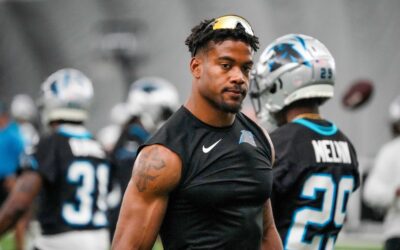 Caught up with the Panthers safety for a couple minutes to chat about where he'd prefer to play, how he's preparing for Week 1 and what he's learned over the past two offseasons.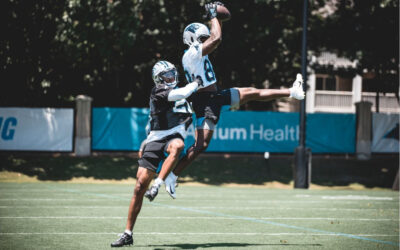 DJ Moore has been one of the NFL's best young receivers since his arrival in Carolina, but why has he not had a bigger impact as a vertical threat?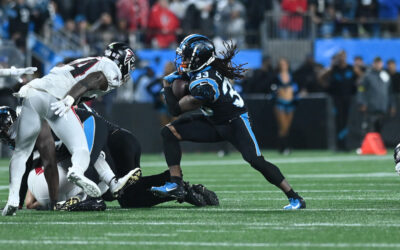 Can you rely on ANYONE on the Panthers vs. the Ravens in Week 11? Let's win some money!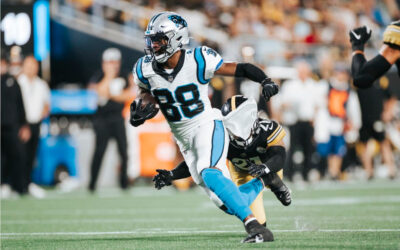 Can the Panthers offense be a juggernaut for a second straight week? Let's keep this rolling!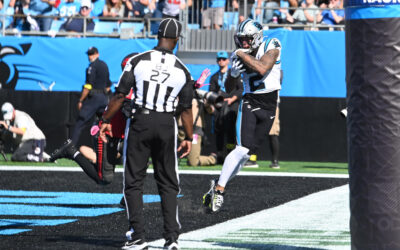 Can PJ Walker and a rejuvenated Panthers offense help you in DFS this week?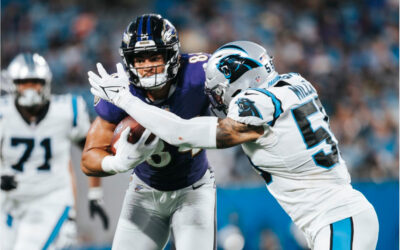 A lot of things didn't go right for the Panthers in their preseason loss to the Ravens on Saturday, but we highlight five areas of ongoing concern.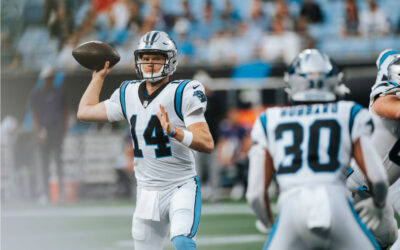 There were a lot of things about the performance against the Ravens that the Panthers' coaches will want to address, but we look at some of the positives.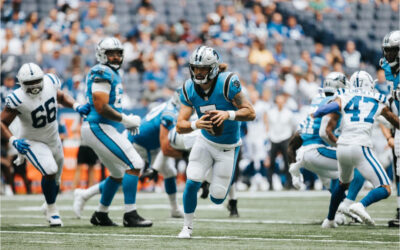 Not everything that happened on the field in the Panthers' loss to the Colts can be viewed as a positive. Here are some that left something to be desired.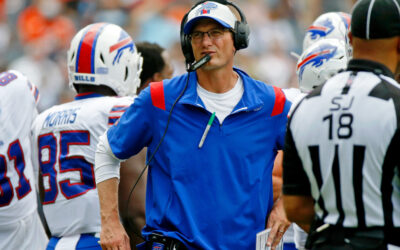 Steve Wilks is going to get his chance to secure the Panthers' job long-term, but who are the other top candidates to be the next Panthers Head Coach?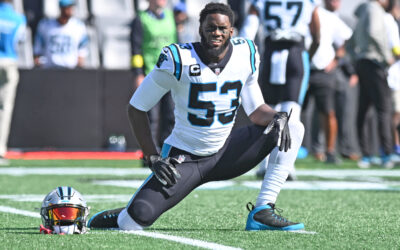 Welcome to your Week 10 primer for Panthers' DFS. Can the Panthers' offense bounce back or are you bound to be bad once again?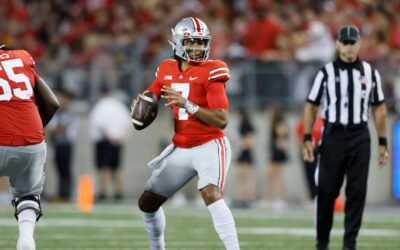 The Panthers are now 2-7 and look a long way from being a competitive team, but how could they use the 2023 Draft to turn things around?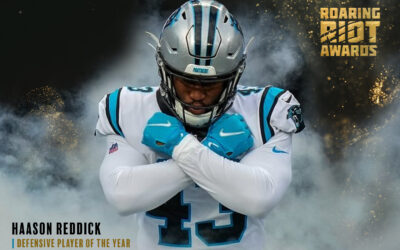 In only his first season in the black and blue, Haason Reddick earned the Roaring Riot's 2021 Defensive Player of the year with 11 sacks.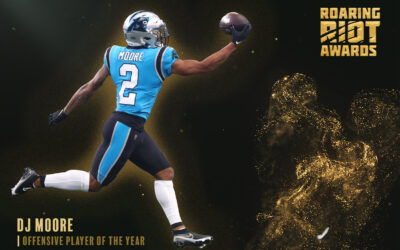 With his third consecutive season of over 1,150 yards receiving, Panthers 2018 first-round pick DJ Moore takes home the Offensive Player of the Year Award for the Roaring Riot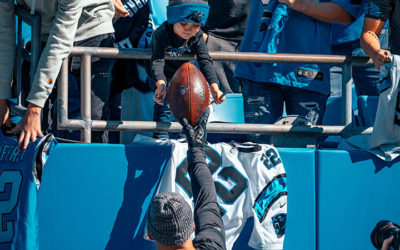 When David Tepper purchased the team, it was clear he wanted to make the Carolina Panthers an international brand. An announcement made today by the NFL may be the next step in that direction as the Panthers have been awarded exclusive international marketing...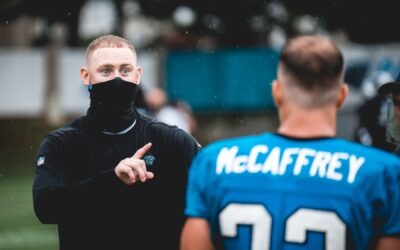 A sloppy day out on the practice fields leads to some correction from the coaches – plus a look at the best player on the field, how the offensive line is gelling and more.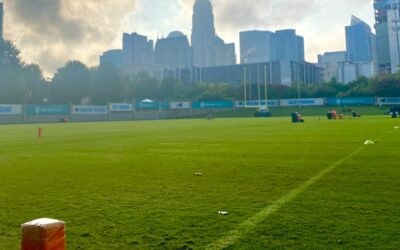 Players are beginning to get nicked up, a specialist is failing to impress but a wide receiver is showing more skills than the Panthers originally bargained for in today's training camp observations.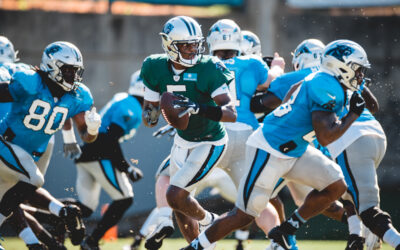 New fun drills for Matt Rhule's Panthers before they jump into almost an entire session of full team drills to try to get ready for the NFL season starting in just a few weeks.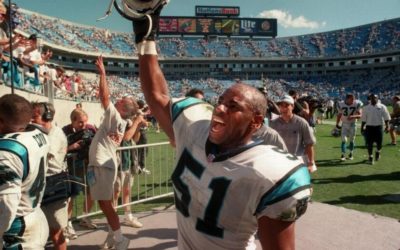 How Sam Mills' legacy and the spirit of his message to "Keep Pounding" helped me through an uncertain time, and continues to help me now.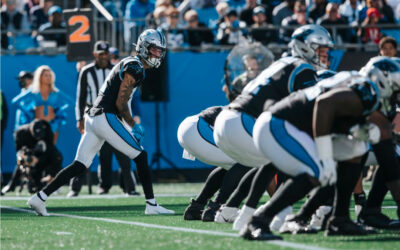 The Panthers' 2022 schedule just dropped. Can they return to the playoffs, or is there still a need for significant improvement before they're ready?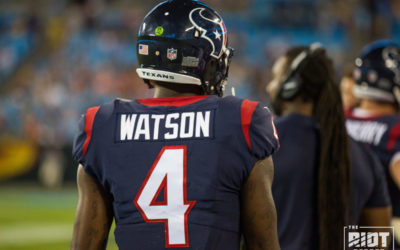 Deshaun Watson is a good NFL quarterback, but he isn't what the Panthers need right now and, quite frankly, Panthers fans shouldn't want him in Carolina.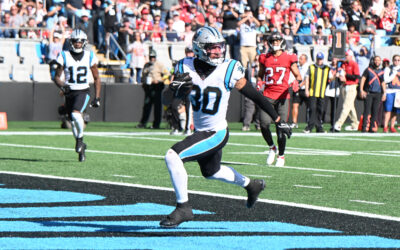 Some of our favorite moments from the Panthers Week 7 win over the Bucs!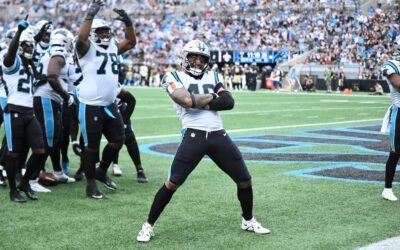 Some of our favorite photos from the Panthers 22-14 win over the Saints in Week 3.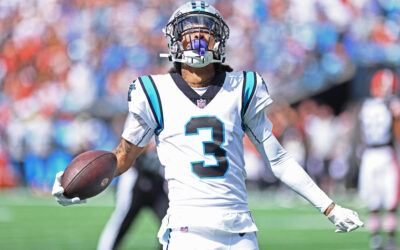 Some of our favorite photos from the Panthers 26-24 loss to the Cleveland Browns in Week 1.