Offensive Coaching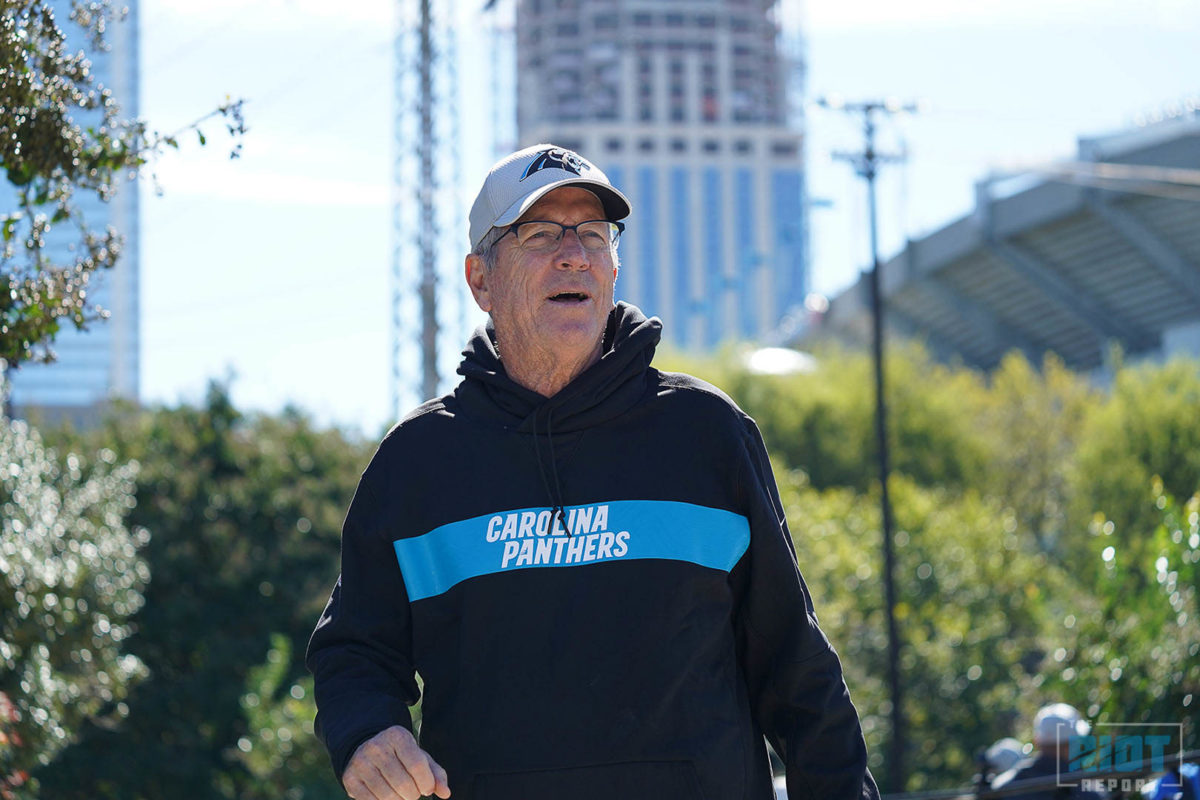 There was an assessment of the 2018 Panthers offense a few weeks ago that essentially said that what Norv Turner has done has been less about developing Cam Newton but simply removing some of his restraints. This team has done less obviously stupid things than they tended to do under Mike Shula – keeping McCaffrey in to pass protect for three straight plays jumps to mind – but as an offense, the 2018 Panthers have been fairly uninventive with the exception of a few gimmick plays such as the jet sweep options. While there were flashes of encouragement via the hurry up and triple-option attack early on in the season, those things slowly faded away as the season has gone along, and for the past month at least the Panthers have been running the Norv Turner classics with fewer deep shots.
It is hard to know how much the scheme was being limited by Cam's shoulder – something that will be dealt with in more detail later on in this series – but from what the Panthers have put on tape this season, it is hard to describe Norv as anything more than average. The offense is very similar to what the Panthers ran in 2011 and 2012 under Rob Chudzinski; only now Cam appears more limited, the offensive line isn't as good, they don't have a Hall of Fame tight end in his prime and, while they have more depth at receiver, they don't have an all-time great receiver to throw the ball to 130+ times. If this team had a great defense to rely on, this offense would likely be able to get the job done – or at least would have done before Cam's clear decline over the past month – but it is hard to imagine an offensive-minded team being carried to a title by a Norv Turner scheme in 2019 or beyond. So what do the Panthers need to do from an offensive scheme point of view?
A lot of this will have to do with Cam's shoulder going forward, as while it would be perfectly reasonable to expect him not to be throwing eighty-yard bombs with the ease he showed as a rookie, if he is not going to be able to push the ball downfield when needed, that is going to pose bigger questions about the future of this football team; the Colts can act as a good example of how to adapt to a quarterback who, while being able to make those downfield throws when needed, is not going to go out there and try to hit forty-yard outs every other play.
What the Colts have done this season, following a change of offensive philosophy a month or so into the season, is to look to get the ball out quickly, thereby taking pressure of a fairly mediocre offensive line and allowing the players on the edge to make plays. This also has another advantage as by spreading a defensive horizontally it creates more space over the top thereby allowing for more success when they do look to push the ball deep. Doing this, the Colts have been able to build the NFL's ninth-ranked passing offense with an offensive line that is no better than the Panthers, a worse receiving corps and while receiving limited help from the NFL's 25th ranked rushing attack. With the Panthers' offensive weapons this approach could be hugely successful, particularly if paired with a strong ground game to aid the play-action game.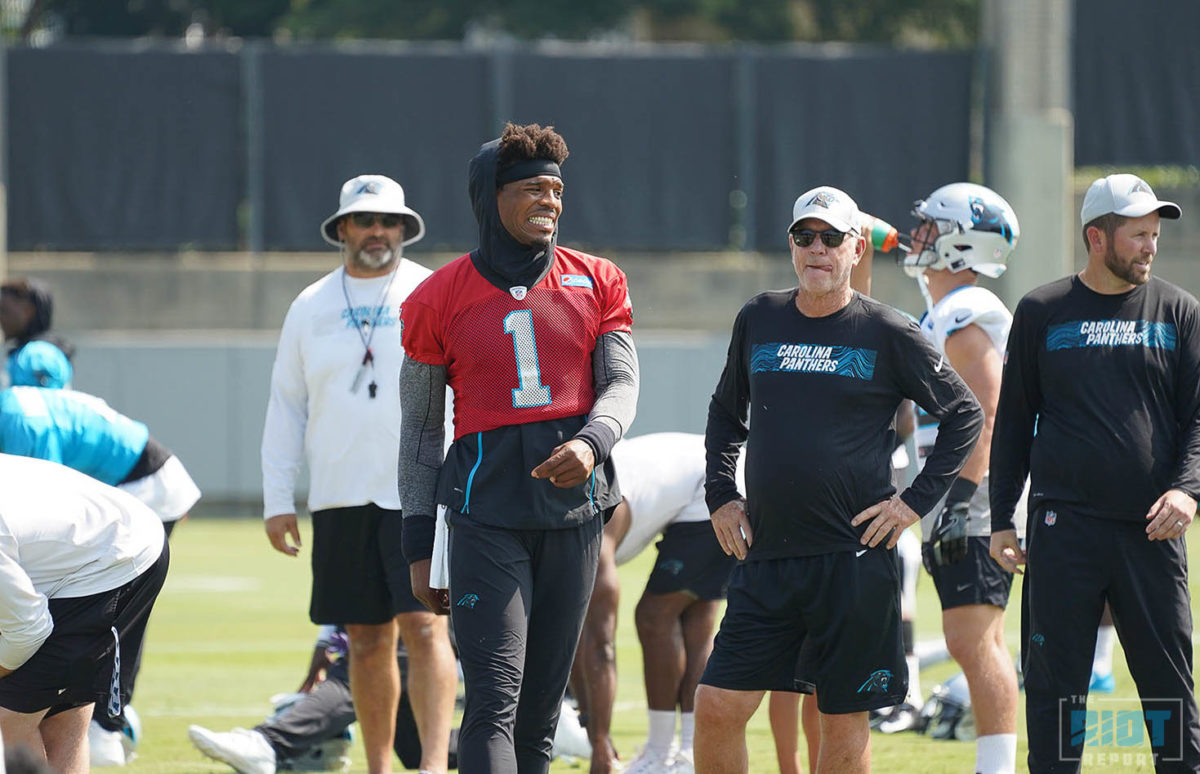 While the Colts' rushing game has not been great, with the exception of the game against Jacksonville, it has also improved since they moved to this new scheme, in part due to the extra space created by spreading the defense out with a quick passing game, but also due to the move away from a power run game to a zone run game. The advantage of doing this is that it takes a lot of pressure off of the offensive line by giving their blocks a direction rather than requiring them to simply drive the man in front of them backward. When designed effectively, zone-blocking schemes put all the emphasis on leverage, allowing linemen who lack the power or athleticism to be good run blockers in a more power-based rushing attack to be extremely effective as long as they remain disciplined. I think John Matsko is a very good offensive line coach, but this offensive line doesn't have the talent to drive people backward week after week, almost no NFL teams not called the Rams do, but if you combined his coaching with an offensive scheme that takes pressure off offensive linemen, the Panthers might have something.
The other advantage of a zone blocking scheme is that is easily incorporated into an option attack, as most option plays are essentially just zone runs with a read at the handoff – the Panthers' option attack has been really effective this season, their only real issues have been when they have gotten into short yardage or red zone situations and looked to run the ball down people's throats with a power run game. If the Panthers are able to effectively integrate a spread 'em and shred 'em passing attack with an option-heavy zone rushing game, this offense certainly has the talent to put up some very big numbers indeed.
It is still unclear whether Norv Turner's job is safe, as while there should be little doubt that he still has the support of Ron Rivera, things are going to have to change this offseason and an offensive coordinator who oversaw an offense which scored its fewest points for four seasons may be an obvious starting point – but Rivera's stamp of approval likely holds a lot of weight. If the Panthers do look to move on from Norv, or at least look to incorporate some new voices into the offensive meeting room, they should look at the stark contrast between the Colts offense that started the season and the one that finished the season as a guide of how to move forward.
As with a president, the head coach's greatest responsibility is the hiring of competent people beneath them, who can then effectively manage the tasks whose number is unrealistic to be left to one person. Mediocre head coaches who are able to consistently surround themselves with competent people are likely to be far more successful than great ones prone to hiring incompetent underlings. If Ron can get the right people in place then that is likely be far more successful than if they pin their hopes on some sudden change in fortunes.
Coming Soon: We examine the 2018 Rosters – Where do the Panthers desperately need help?