What Does The Secondary Look Like?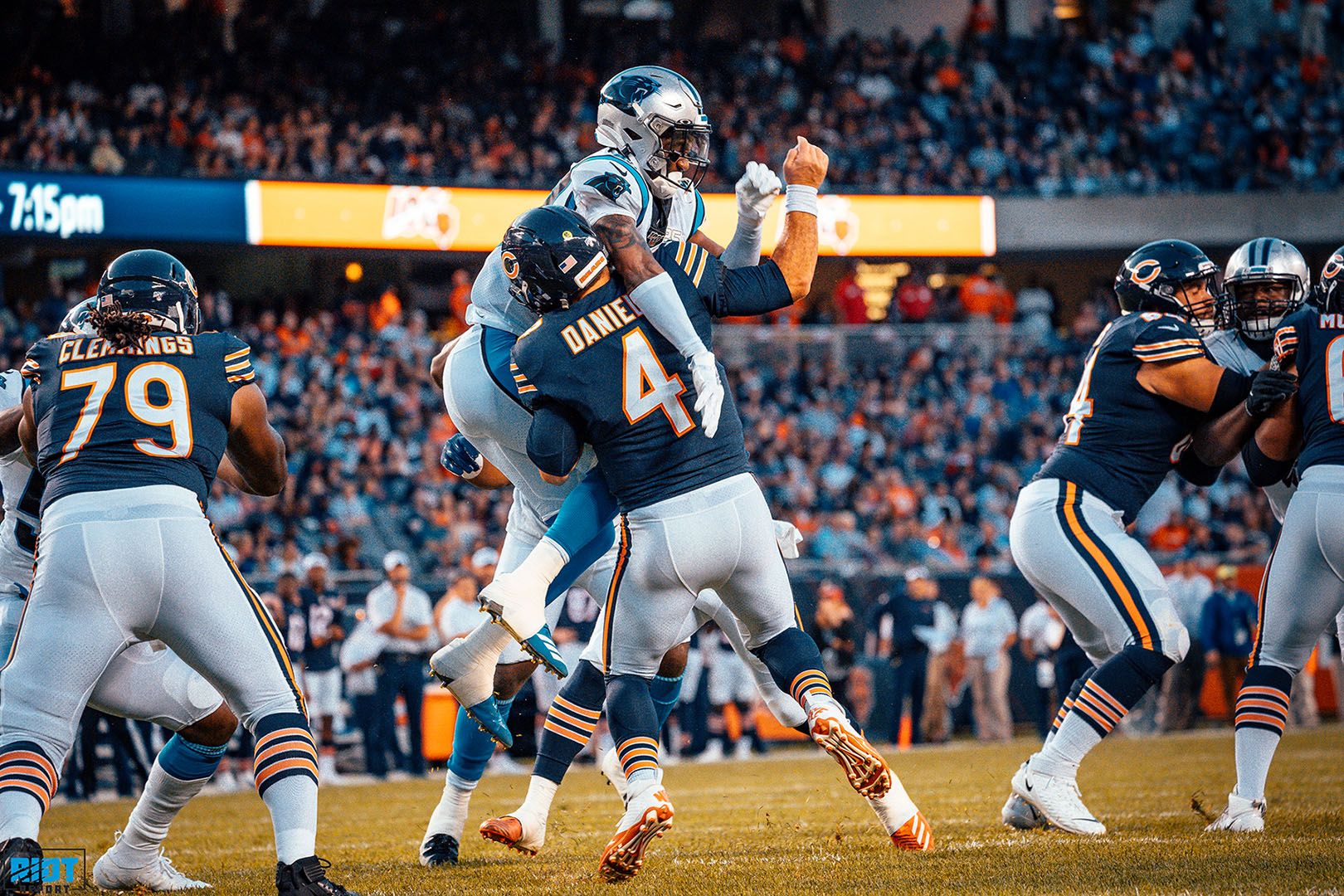 Ok, so James Bradberry and Donte Jackson are going to start at corner and they are almost certain to be joined by Tre Boston and Eric Reid at safety – but who starts at nickel and what on earth does the depth chart behind them look like? Well, it seems like that the depth safeties are going to be Colin Jones and some mixture of Rashaan Gaulden and Ross Cockrell, but how much Cockrell and Gaulden play at safety and how much they play at either corner or nickel still remains to be seen – not to mention when they chose to play them at what spots.
At corner, it seems like Kevon Seymour was the favorite to win the main depth spot aside from those already mentioned before he suffered a hamstring injury last week; in the relatively high likelihood that the Panthers look to carry another dedicated corner, who that is is very much still to be seen. Corn Elder, Lorenzo Doss, Cole Luke and Javien Elliott all have a legitimate chance at that final spot, and while each of them offer something different, given the versatility of Gaulden and Cockrell, the Panthers could probably put any one of those four on the roster and move the other pieces around to make it work.
Because of this, there is a chance that the Panthers thinking on this might be reflected not just in the usage of these four players, but also in the way in which they use Gaulden and Cockrell. If both or either play see extended time at nickel, that probably doesn't bode well for the likes of Elder, Luke and Elliot who primarily play in the slot – but if Cockrell in particular sees the majority of his snaps at outside corner, that might indicate that the Panthers are really looking for a nickel who can play inside with Bradberry and Jackson on the outside. Of course, this is something that could very much be overthought, but the game against the Bills, especially when Bradberry and Jackson aren't on the field, offers a chance for the Panthers to try various combinations and see what works and what doesn't.
Is The Offensive Line As Good As Promised?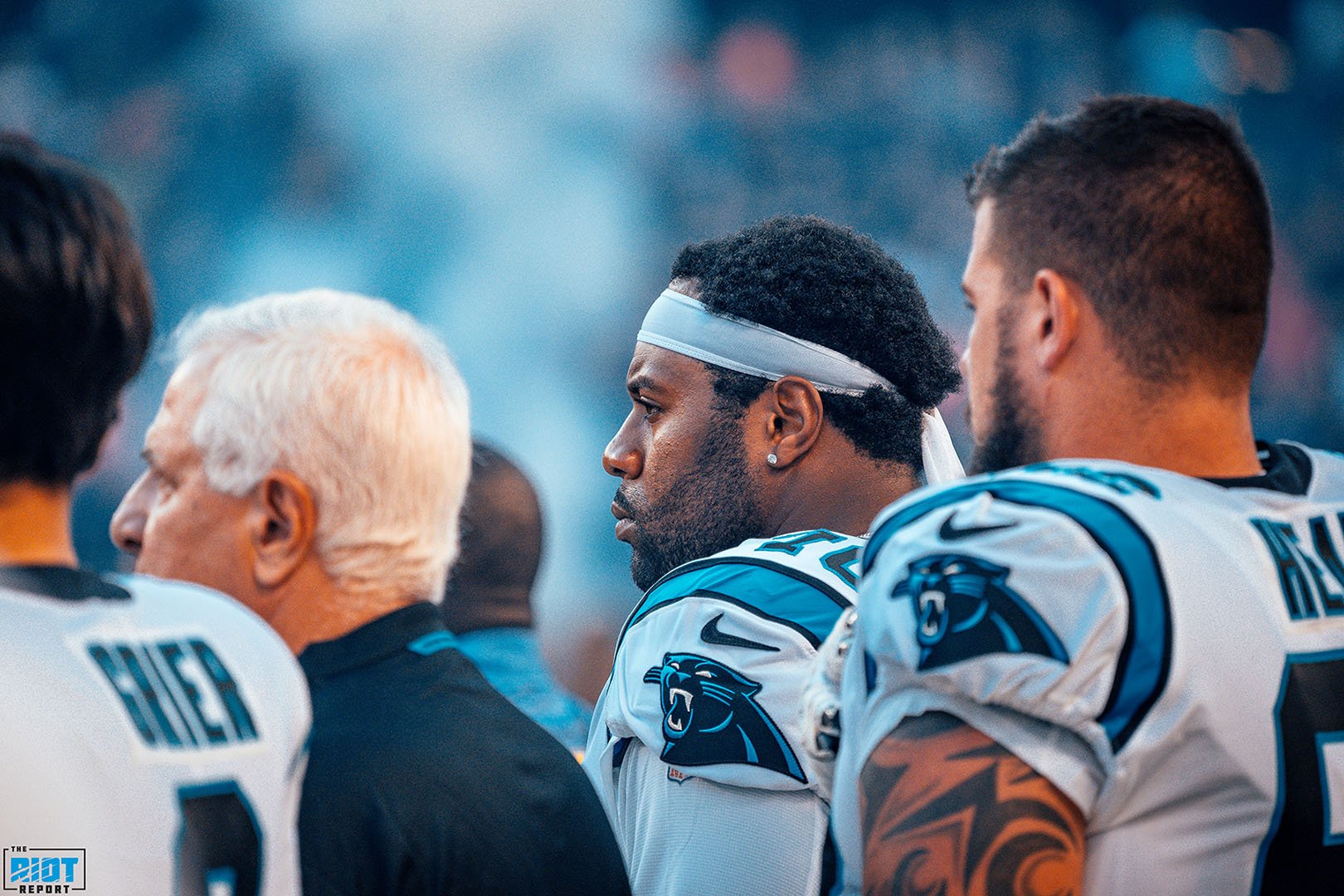 The Panthers have made no secret of trying to improve the offensive line this offseason – but with all of the starters out against the Bears, the unveiling of the 2019 unit was postponed until this Friday. While Van Roten, Turner and Moton are carryovers from last season, Matt Paradis is a completely new addition and Daryl Williams is coming off a season-ending injury and has yet to be really tested following his move to left tackle.
For Paradis, this is mostly about health – while he has been one of the best centers in the NFL over the past few seasons, a season-ending injury is always somewhat concerning and given the responsibility of the center in terms of making protection calls, it will also be nice to make sure that everything on the offensive line is meshing from a communication point of view. If nothing else, it will be nice for Panthers fans to get their first real look at one of the Panthers' biggest offseason acquisitions in a game situation.
With Williams, there are several things to watch for. First, as with Paradis, it will be good to see him out on a field following his injury – almost regardless of how he plays, it will be reassuring to see that he actually is fully healthy and able to be out there without limitations. Beyond that, he really can't afford to have a poor showing, as while he is the presumptive Week 1 starter at left tackle, if he doesn't look like he is fully ready for that role, it will be hard not to give Greg Little extended playing time with the starters as part of a legitimate battle for the starting spot. The Panthers seem unwilling to throw a rookie out there at left tackle Week 1, and while the expectation should still very much be for Little to be the left tackle long term, given the state of the roster right now it does make some sense not to subject Cam Newton's blindside to the ups and downs that almost every rookie experiences early on.
However, with that said, if Williams either simply isn't fully healthy or really struggles against actual NFL defenders on Friday, then the ups and downs might start to look a lot more appealing. As with offensive line play in general, the first step for the Panthers is the avoid the "sky is falling" scenario, and while there certainly shouldn't be an expectation that that is what they are dealing with, Friday should be the first big test of that. If Williams looks alright at left tackle then everybody can take a sigh relief, having hopefully avoided a repeat of the 2014 offensive line.